Slow cooked black beans that are as soft as canned beans!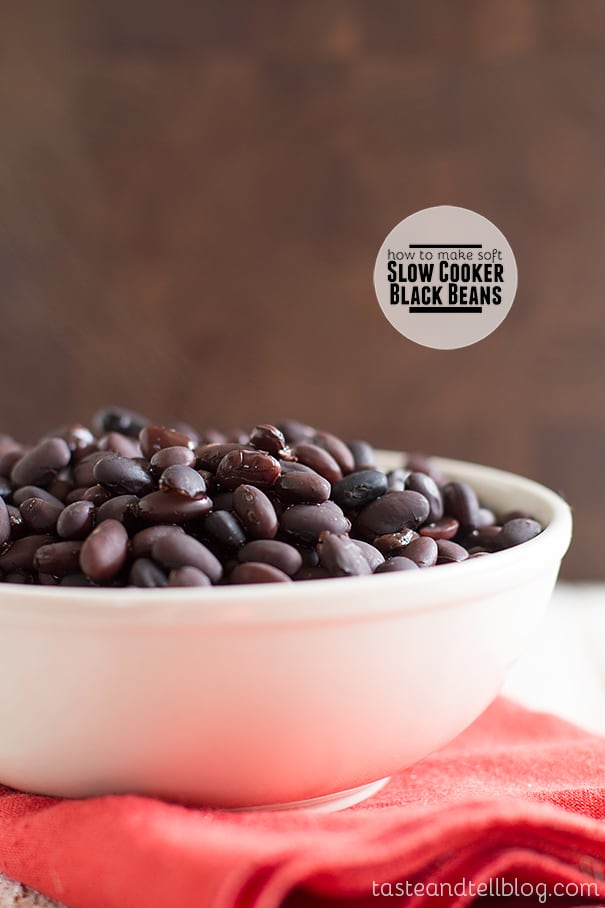 I know what you are thinking – black beans? In the slow cooker? How hard could that be?
Well, truth of the matter is that I have been getting so frustrated. Every time I try to make anything with dry beans, I can never get them to get soft. Soaking, no soaking. Cooking on the stove top, in the slow cooker, by themselves, in a soup. No matter what I would do, my beans would still be semi-hard. Cook them for 3 hours, 8 hours, 10 hours, 12 hours. No such luck.
I was seriously almost ready to give up. I'm not against using canned beans – I have a pantry full of them – but dry beans are just so darn cheap, and I always feel a sense of satisfaction when I am making something completely from scratch.

But then I remembered something that I read somewhere. I don't remember when, I don't remember where, but I remember reading to cook your beans in distilled water instead of tap water, because sometimes, the tap water will have too many minerals in it, making it so that the beans will never soften.
It was a last ditch effort, but I had to try it. And guess what?
The best black beans I have ever had.
All because of distilled water.
I also decided to go a little different than the norm and cook the beans in the same water that they were soaked in. Some people will say that this causes the beans to cause a little more gas, (ahem), but I decided that it was worth the sacrifice for extra flavor.
2 other things that give them perfect flavor – adding in the onion and garlic to add some extra flavor, and not salting until the beans are almost done. Some people will say to wait until they are completely done because the salt will make it so the beans don't soften, but I think that adding them in 1 hour before the beans are done makes sure that the beans are seasoned perfectly.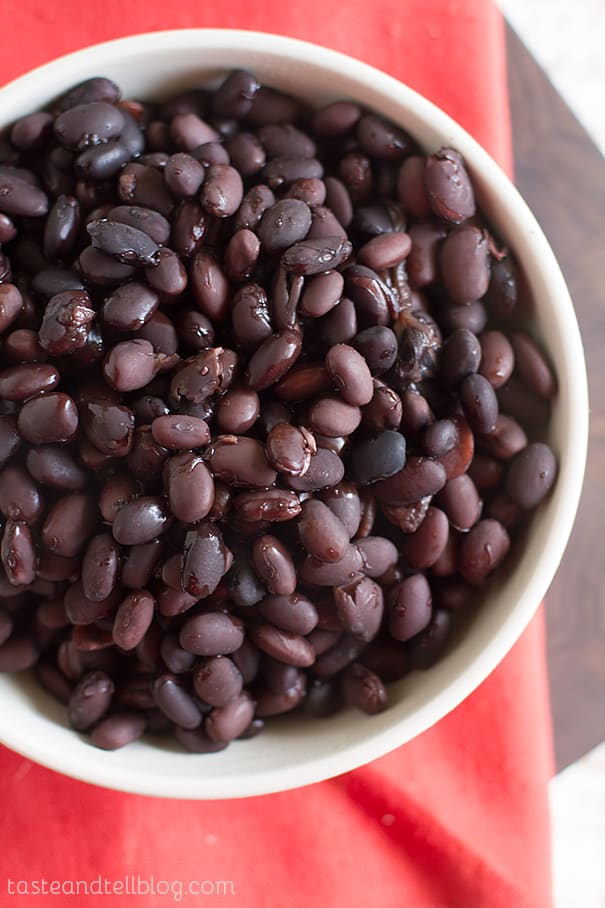 This recipe is also an introduction to a new series I have been wanting to start for some time. I have so many go-to recipes that I use all of the time, but they are just basic recipes so I sometimes think that I don't need to share them here. But really, I think those basics are the ones that are the most important – the ones we go to all the time, the ones we start with. So, from time to time, I'm going to start sharing them here.
This bean recipe is the perfect recipe to kick off this series. Black beans are very versatile, cheap, and taste great. And now that I figured out how to make them better than canned, I know I'll be stocking my freezer with them!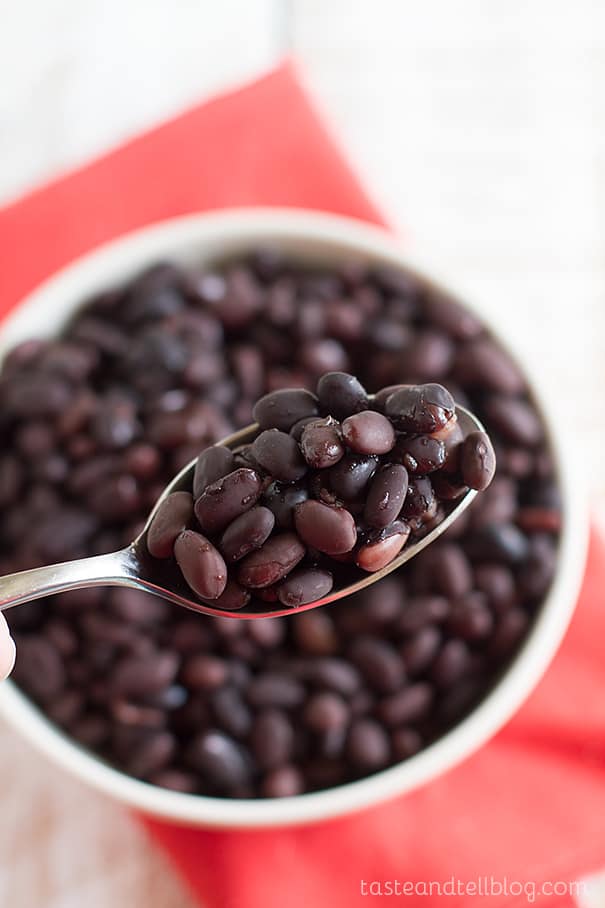 Like what you see here? Make sure you are following Taste and Tell for more great recipes and ideas!!

Facebook ** Pinterest ** Twitter ** Instagram ** Google+
or you can subscribe to my newsletter or Feedly or Bloglovin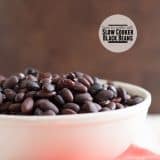 Slow Cooker Black Beans
---
Prep Time: 5 minutes
Cook Time: 8 hours
Total Time: 16 hours
Description
Slow cooked black beans that are as soft as canned beans!
---
Scale
Ingredients
1 lb dry black beans
distilled water
1 large onion
1–2 garlic cloves, smashed
1 tablespoon salt, or to taste
---
Instructions
Sort the beans and remove any stones or broken beans.
Place the beans in a slow cooker and cover by several inches with distilled water. Let soak overnight.
Cut the onion into quarters and add to the beans, along with the garlic cloves. Add more water to the beans, if needed, and cook on low until soft, about 8 hours. When there is about 1 hour left for the beans to cook, add the salt.
Beans can be used immediately or refrigerated for a couple days. To freeze, I like to divide them into portions about the size of a 15 oz can and freeze them in jars. I add the liquid from the beans for freezing. To use, defrost overnight in the refrigerator, or on defrost in the microwave.
Recipes that Use Black Beans: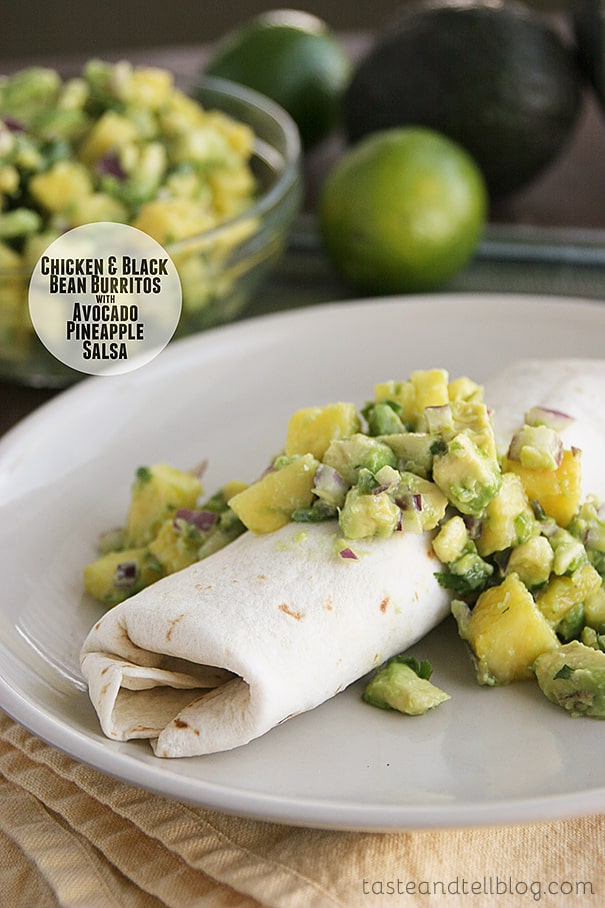 Chicken and Black Bean Burritos with Avocado Pineapple Salsa

Grilled Corn and Black Bean Salad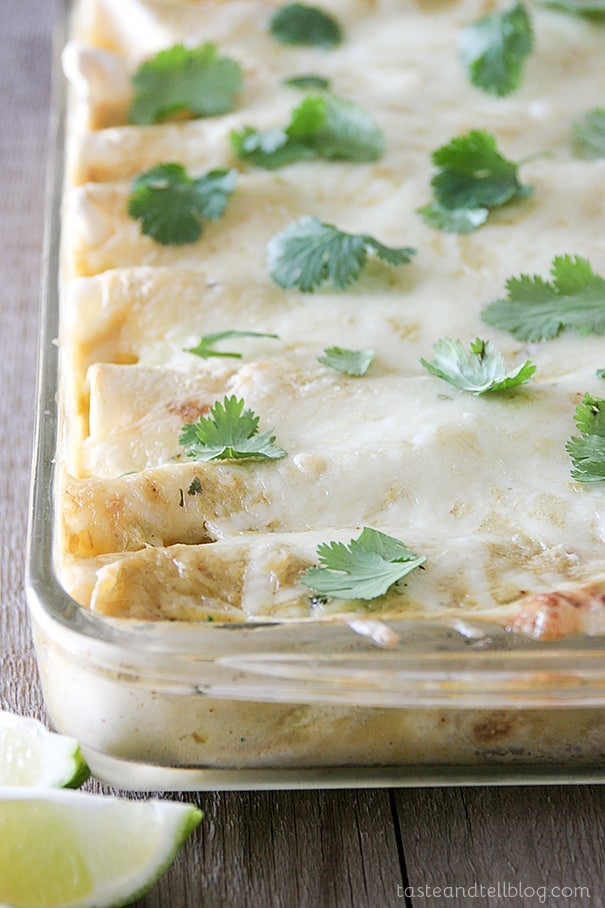 Chicken, Black Bean and Zucchini Enchiladas with Creamy Green Chile Sauce
Around the Web:
Black Bean and Avocado Grilled Tacos from Bell'alimento
Oven Baked Black Bean and Cheese Quesadillas from Aggie's Kitchen
Creamy Buffalo Chicken and Black Bean Quesadillas from Sweet Treats and More