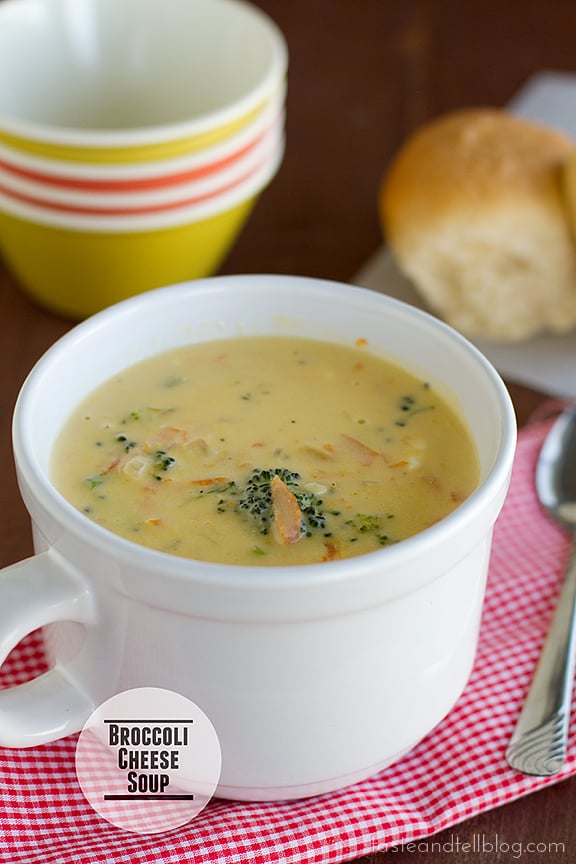 I am so excited for my friend Lauren from Lauren's Latest.  Not only did she give birth to an adorable little boy last week, but she also released her first ebook – Everyday Ingredients Extraordinary Food.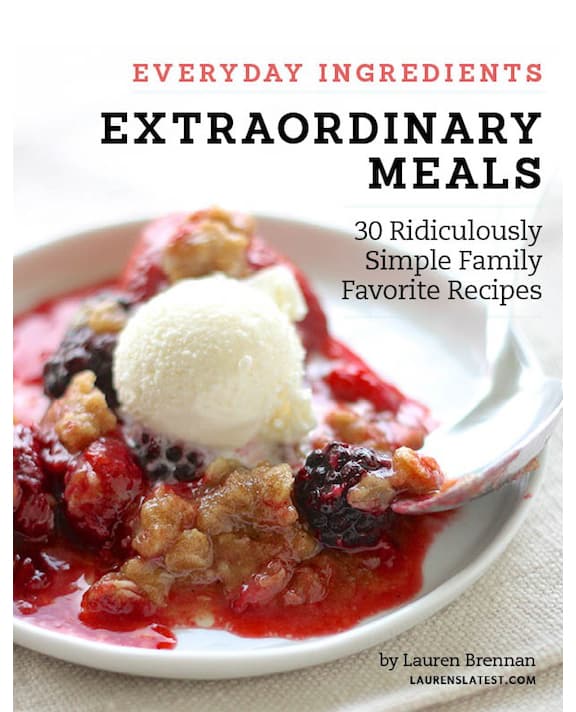 Lauren has spent the last few months recording and photographing her favorite recipes –  the recipes that she feeds her family on a regular basis.  I don't know about you, but these kinds of recipes are always my favorites.  And Lauren does not disappoint.  I'm being totally honest when I say that there isn't one recipe in this book that I don't want to make.  Everything from Fake Out Fettuccine Alfredo to Crock Pot Pulled Pork to Birthday Cupcakes with Vanilla Frosting.  Seriously, this book is full of the kinds of recipes that I'm always wanting to feed my family.  And let's not forget the photography – it is gorgeous!!
I seriously drooled through the book several times before I actually decided what I wanted to make for my first recipe from the book.  And for some reason, I just kept going back to the Broccoli Cheddar Soup.  I love Broccoli Cheddar Soup.  I have a version that I make often, but Lauren's looked so good that I just had to make it.  And since there is still snow in May, I think we all deserve a big bowl of soup!!
This soup came together very easily, with ingredients that I almost always have on hand.  I left my broccoli a little bigger, so it took a few extra minutes of cook time, but besides that, I followed the recipe exactly and it came out perfectly!  I really may have a new go-to broccoli cheddar soup recipe now!
And if you would like to buy a copy of Lauren's book, you can visit her site for all of the details.  Congrats, Lauren!!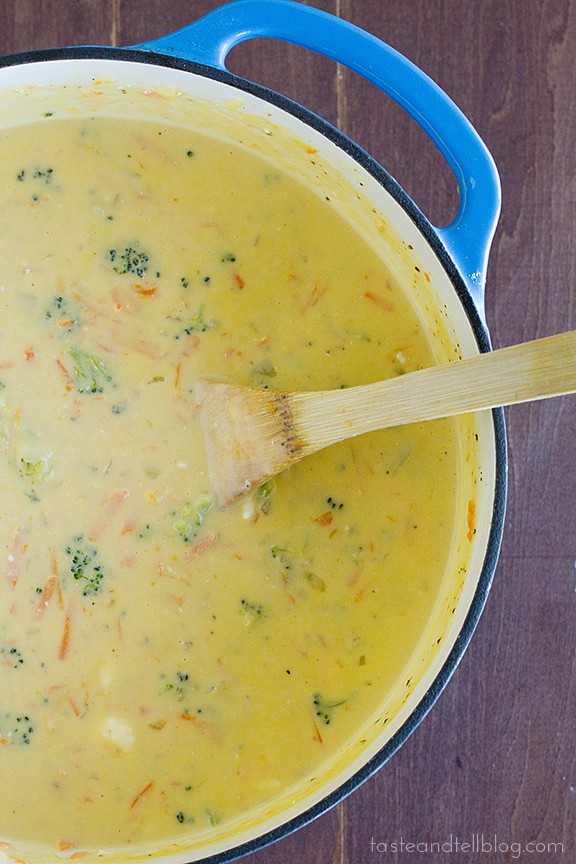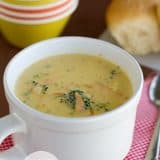 Broccoli Cheddar Soup
---
Author:
Prep Time: 20 minutes
Cook Time: 20 minutes
Total Time: 40 minutes
Yield: 4 servings 1x
Description
A creamy soup made with broccoli, carrots, and plenty of cheese!
---
Scale
Ingredients
6 tablespoons butter
1 onion, diced
4 large carrots, grated
½ cup all purpose flour
3 cups chicken or vegetable stock
3 cups milk
4 broccoli crowns, cut into tiny florets
½ cup heavy cream
6 oz. cream cheese
3 cups grated cheddar cheese
salt & pepper, to taste
---
Instructions
Melt the butter in a large pot. Add the onion and cook until softened. Add in the carrot and cook a few more minutes. Add in the flour and stir to coat. Continue to cook for another minute or two. Slowly whisk in the stock, turn the heat to medium-high and cook until thickened. Reduce the heat to medium low, whisk in the milk and stir in the broccoli. Cover the pan and cook until the broccoli is softened, about 15 minutes. Stir in the cream, cream cheese and cheddar and allow to heat through. Season to taste with salt and pepper.
—————-