If you are a fan of Eggs Benedict, you will love this easy breakfast sandwich! This Bacon and Eggs Benedict Sandwich with Chipotle Hollandaise will make your taste buds happy.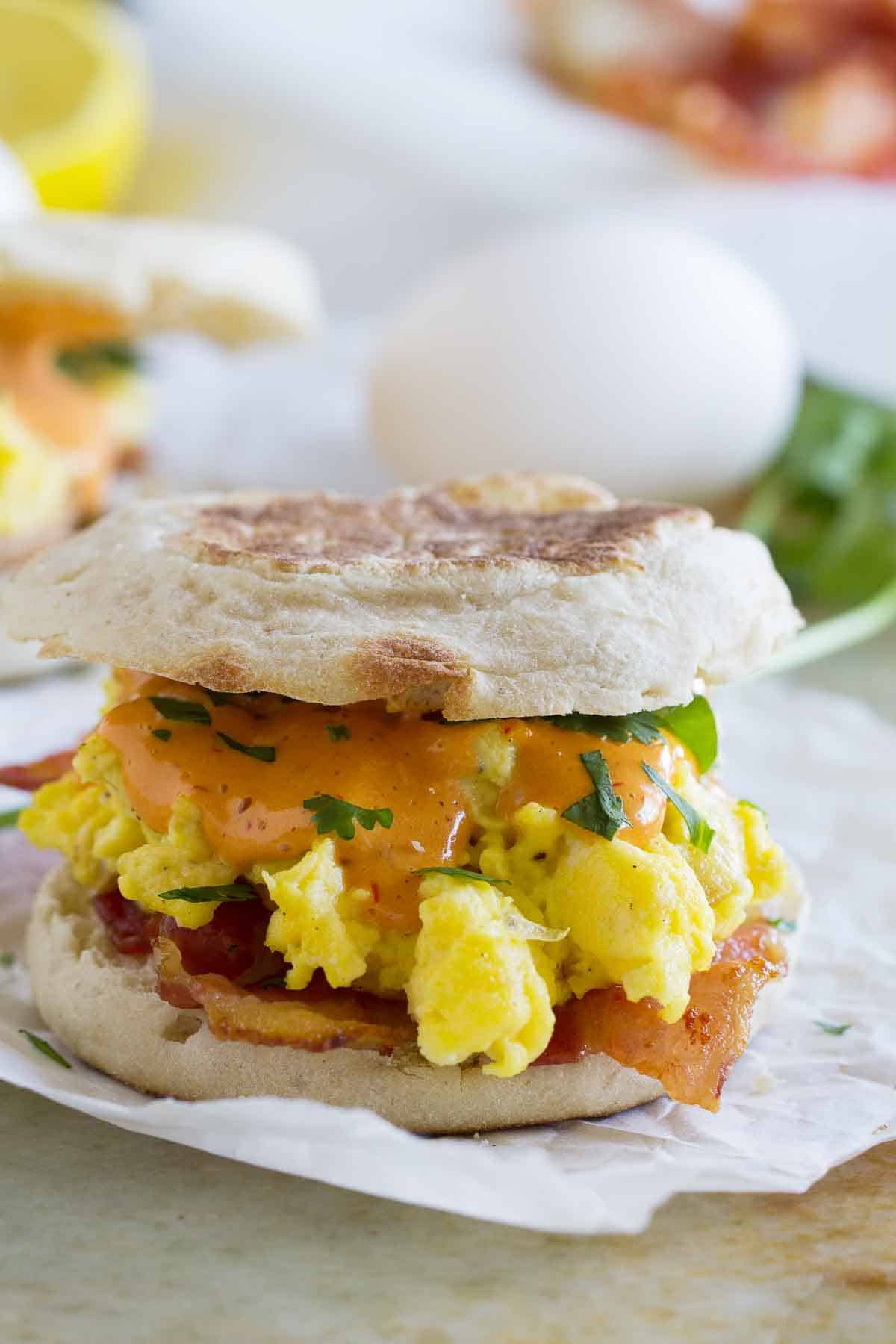 This post has been sponsored by Smith's. All thoughts and opinions are my own.
I like to think that I'm a fairly organized person. And I've talked about how menu planning is a life saver for me when it comes to staying organized. I try to make my menu once a week and then go grocery shopping for that week's groceries. I'll normally go once the kids are in bed for the night. I'll put on my headphones and a podcast and get in and get it done.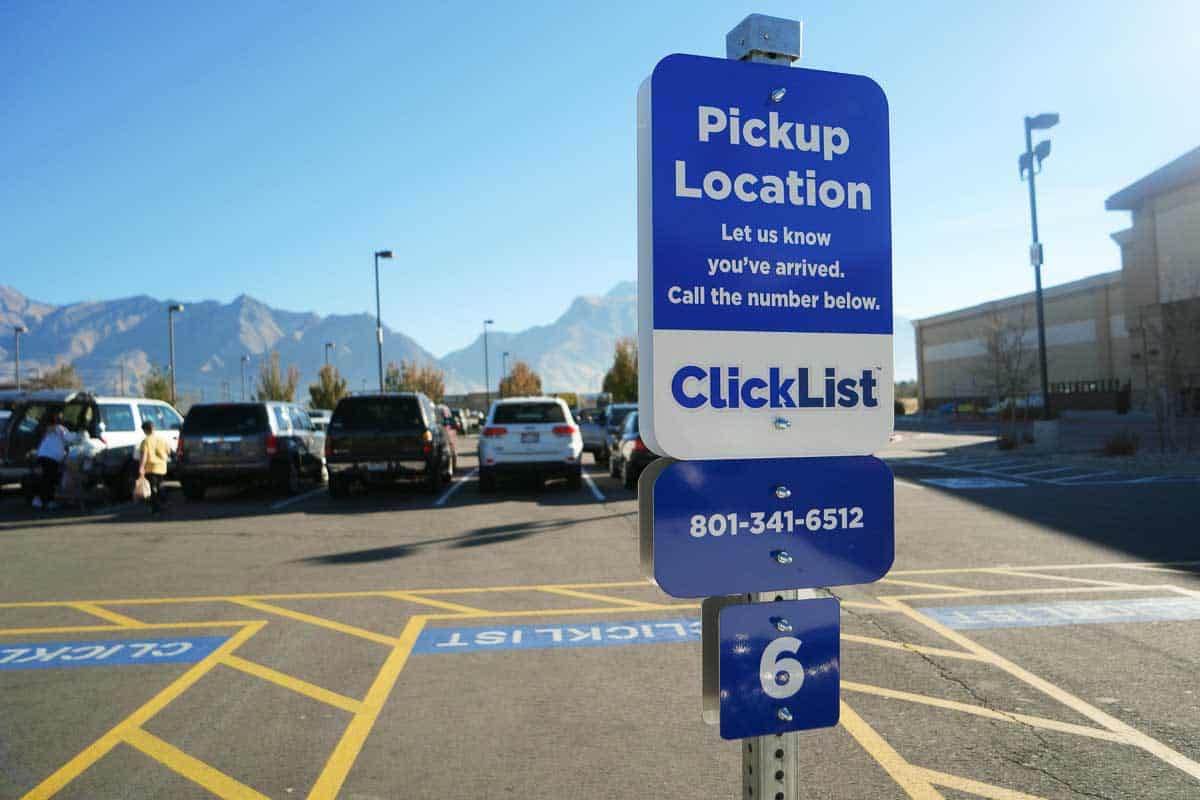 Sometimes, though, I'm not quite as organized, and the shopping doesn't get done at night. Which leaves me to shop during the day. Sometimes that's not a big deal, but other times, there are so many other things I need to be doing during my day besides spending that time doing my grocery shopping.
Luckily, today there is more than one way to get those groceries home. My preferred method? ClickList!!
I first heard of ClickList a few months ago, and I was so extremely excited. ClickList is a way that you can shop at your favorite Smith's grocery store online and then just pick up your order at the store. You don't even have to leave your car! I am a loyal Smith's shopper, and have been for awhile. So I was ecstatic when my Smith's started offering this service.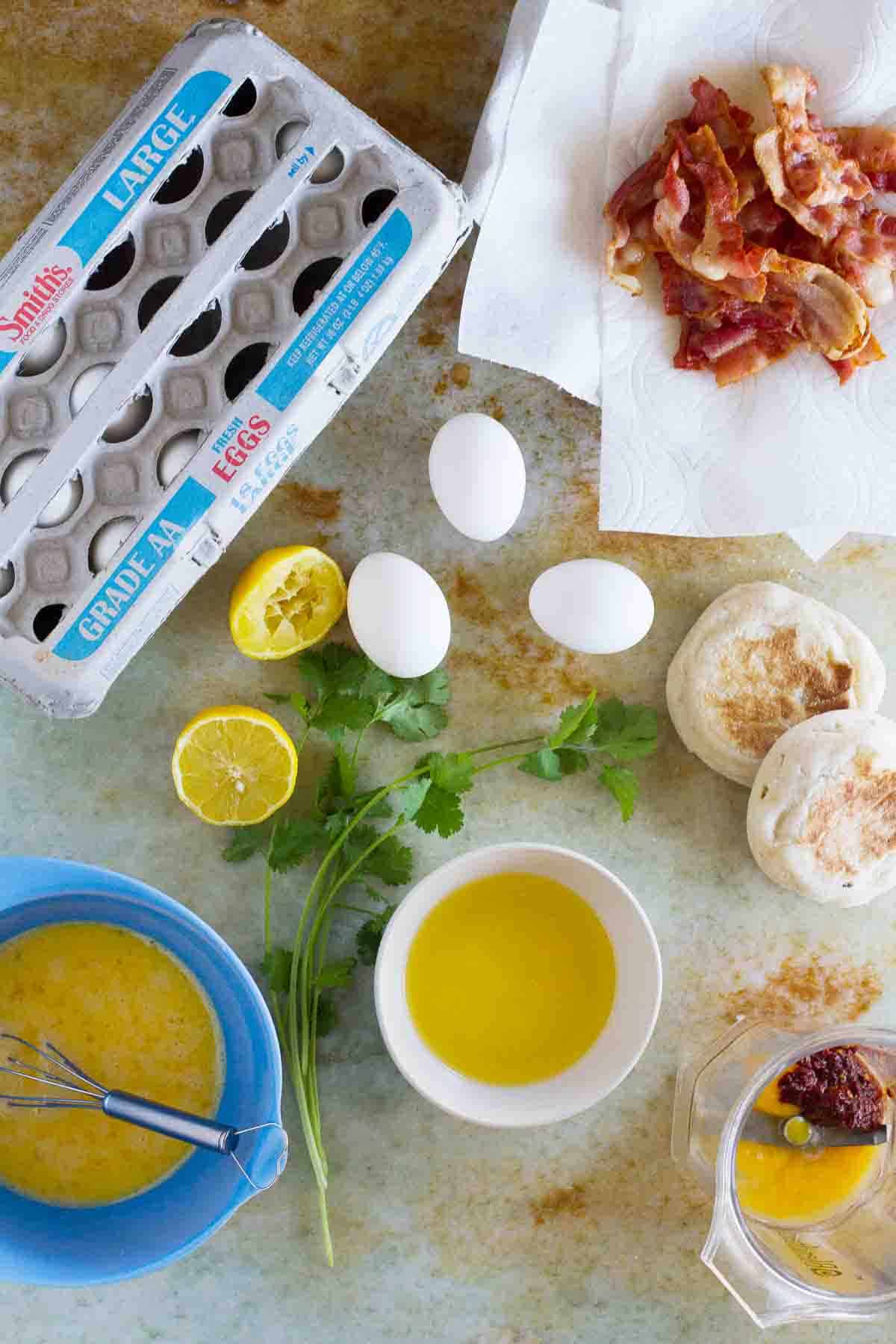 Back when Easton first got sick, the biggest adjustment was worrying about him getting sick because his immune system was low. So even if I had no groceries at home, and nothing to make for dinner, I couldn't just pile the kids in the car and run to the grocery store really quickly. He was barely allowed to leave the house, much less go into the grocery store.
So when ClickList first started being released, I actually drove to a city 20 minutes from my house, just so that I could get my groceries without having to go inside and worry about my son catching anything. I can't tell you what a relief that was, and how incredibly easy it was!! Luckily, my Smith's now offers the program, and it's such a convenient way to do my shopping. Just order online, and then at the specified pick up time, drive to your Smith's store and call the phone number at the ClickList station. Someone delivers your groceries to your car, and even loads them in for you. It saves me so much time in my day, and it leaves me extra time to spend with my family!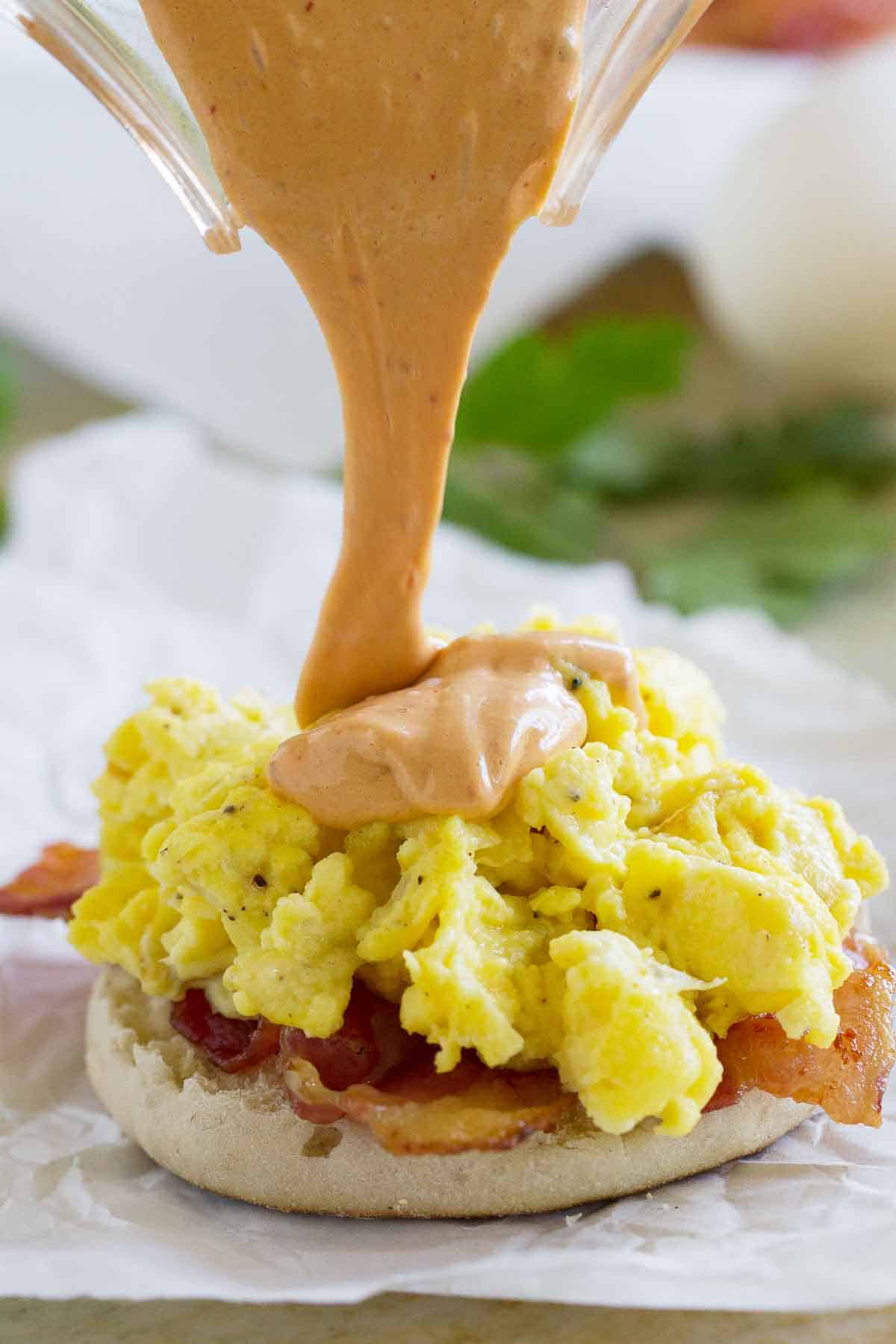 It also leaves me more time for cooking! And cooking is always a good thing – especially when it comes in the form of this easy Bacon and Eggs Benedict Sandwich. I love breakfast sandwiches, and not only for breakfast. These breakfast sandwiches are actually pretty perfect for a breakfast for dinner.
I love Eggs Benedict. It's one of those dishes that I love to get when we go out for brunch. But it's not something that I make at home. In fact, I just recently started practicing making poached eggs. But I'm still not even confident enough to try a batch of them at once, so that my family would be able to eat all at the same time. So I decided to go with the idea of Eggs Benedict, but make it even easier – and family friendly!!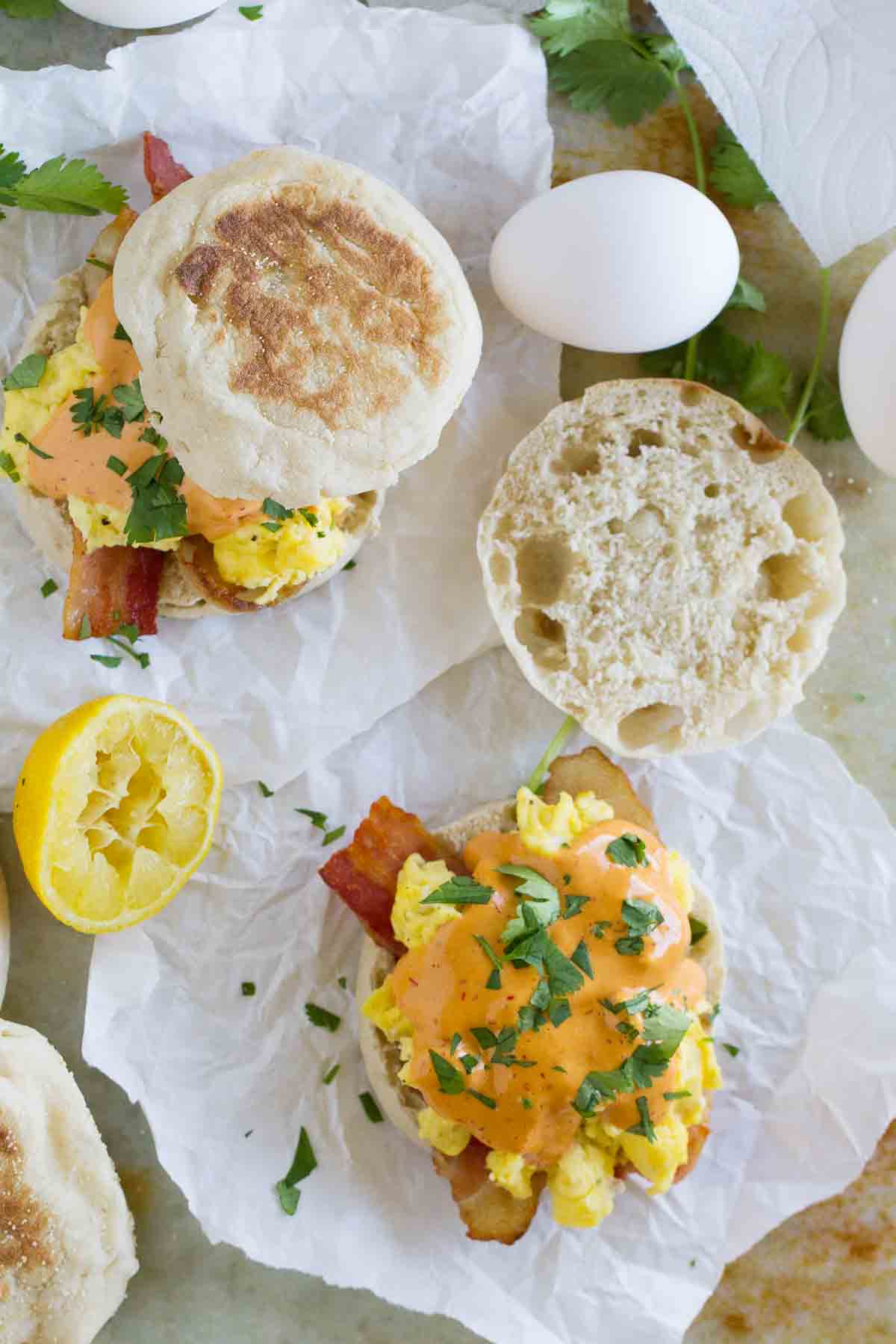 First of all, I subbed in bacon for the Canadian bacon. Because you can never go wrong with bacon. And then, instead of poached eggs, I made scrambled eggs. Yes, I know, part of the joy of Eggs Benedict is that glorious runny yolk, but when you are cooking for your family, a batch of scrambled eggs is so much easier. Then there is the hollandaise. I love a traditional hollandaise, but adding a bit of chipotle in adobo really takes this hollandaise over the top. I like to keep it family friendly by making sure the seeds are removed. Lastly, I decided to make these an actual sandwich instead of leaving it open faced. I originally thought it would make them less messy, but let's be honest here. You'll still probably have hollandaise dripping down your chin and on your plate. But it's totally worth it.
So hop onto your nearest Smith's website, and add these ingredients to your order. Before you know it, you'll be enjoying this delicious Bacon and Egg Breakfast Sandwich because of the ease of ClickList!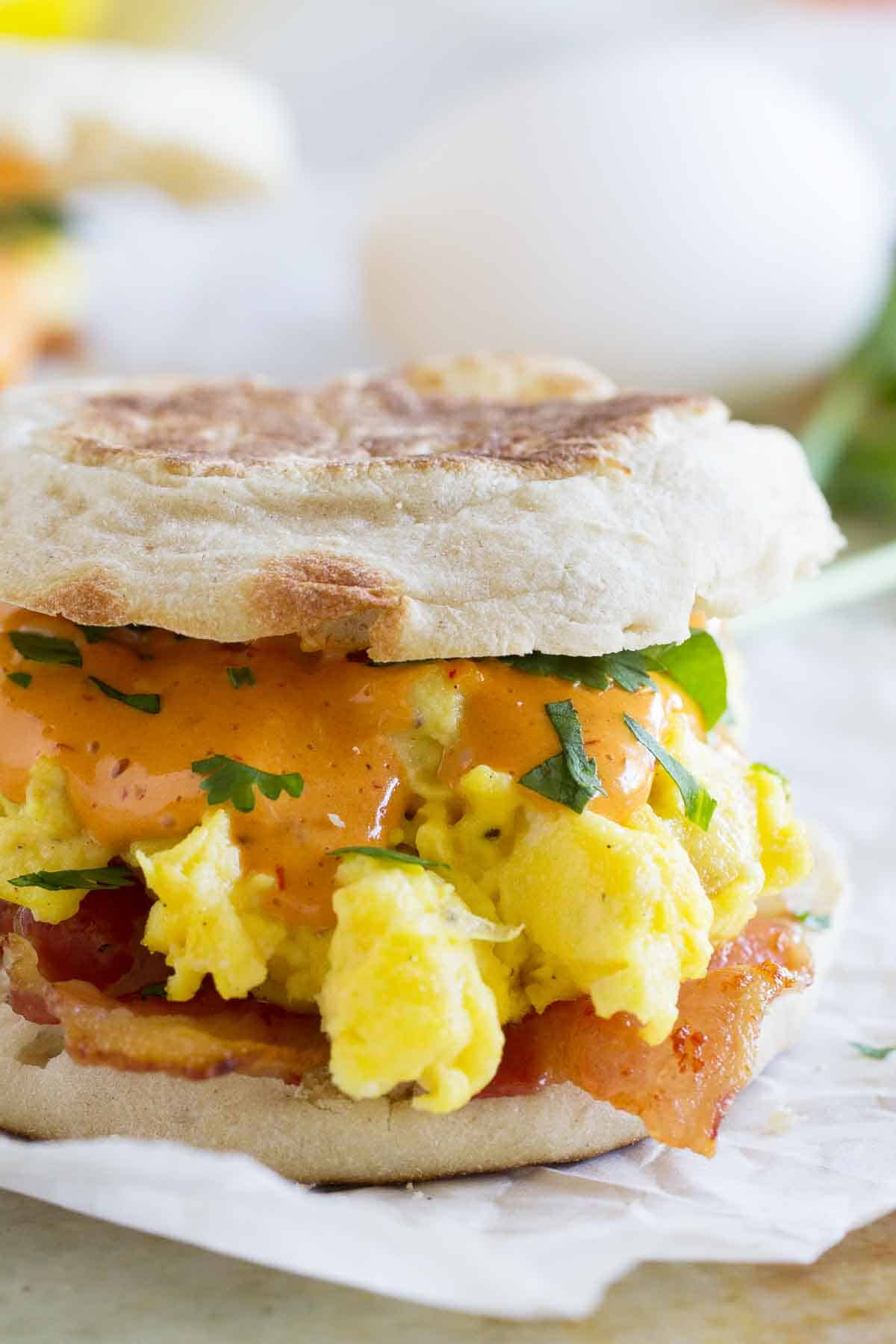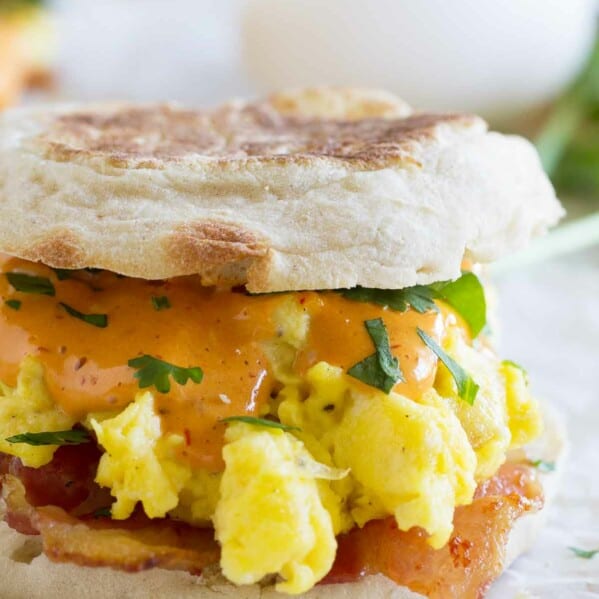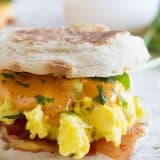 Bacon and Eggs Benedict Sandwich with Chipotle Hollandaise
---
Author:
Prep Time: 10 minutes
Cook Time: 15 minutes
Total Time: 25 minutes
Yield: 4 servings 1x
Category: Breakfast
Method: stove top
Description
If you are a fan of Eggs Benedict, you will love this easy breakfast sandwich! This Bacon and Eggs Benedict Sandwich with Chipotle Hollandaise will make your taste buds happy.
---
Scale
Ingredients
Muffins
6 eggs
2 tablespoons milk
1/2 teaspoon salt
1 tablespoon butter
4 slices bacon (halved and cooked)
4 English Muffins (split)
Chipotle Hollandaise Sauce
2 egg yolks
1 tablespoon lemon juice
1 tablespoon minced chipotle in adobo plus sauce
pinch salt
1/2 cup butter (melted)
cilantro
---
Instructions
In a medium bowl, combine the eggs, milk and salt and whisk to combine. Melt the butter in a medium skillet, then add the eggs and scramble, cooking until the desired doneness.
Meanwhile, toast the English muffins.
Combine the egg yolks, lemon juice, chipotle in adobo, and salt in a blender. Process until smooth. Slowly stream in the melted butter and continue to blend until the mixture is thick.
To assemble, place 2 bacon halves on the bottom half of each English muffin. Top with scrambled eggs, then drizzle the chipotle hollandaise over the top. Sprinkle with cilantro, then add the top of the muffins. Serve immediately.