Welcome to Taste and Tell Thursdays! Come link up your COOKIE posts below for a chance to win a collection of 9 cookbooks!!
I think that this cookie and I were meant to be…
We are a one car family right now. It's fine most days, but it does require some planning. I have had to be really good at menu planning, and I have to make sure that I get everything that I need at the grocery store on my weekly trip. If I forget something, then I either have to make a late night trip to the store, or have my husband stop on his way home.
In theory, sending your husband to the grocery store sounds like a good idea. But if your husband is like mine, you tell him that you need 3/4 cup of pistachios from the bulk section, and he'll come home with about 4 cups of them. Hello, pistachios!!
I actually had a different recipe planned for this week. But after trying them, they were an epic fail. Luckily, I had received an email the week before with this recipe, and luckily, my husband had purchased enough pistachios to last me well into 2013.
These cookies are so fun, and they are mighty tasty, as well. This recipe makes a ton of cookies, but they are small, so they will go a lot faster than you think they will. These would be a great last minute addition to your Christmas cookie plate!
It's time to link up your COOKIE recipes! But before we get to that, here are a few cookie creations from last week that are on my "to-make" list!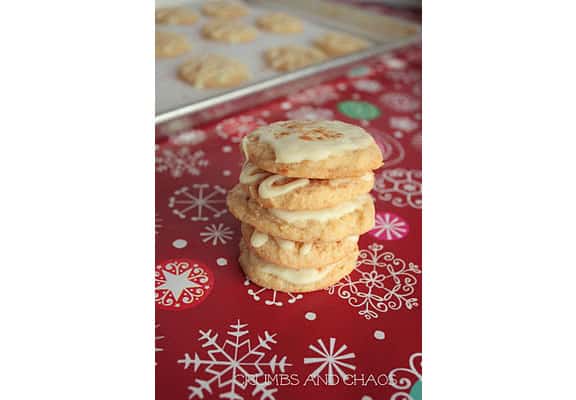 Glazed Eggnog Cookies from Crumbs and Chaos

Cranberry-Orange White Chocolate Chip Cookies from Mother Thyme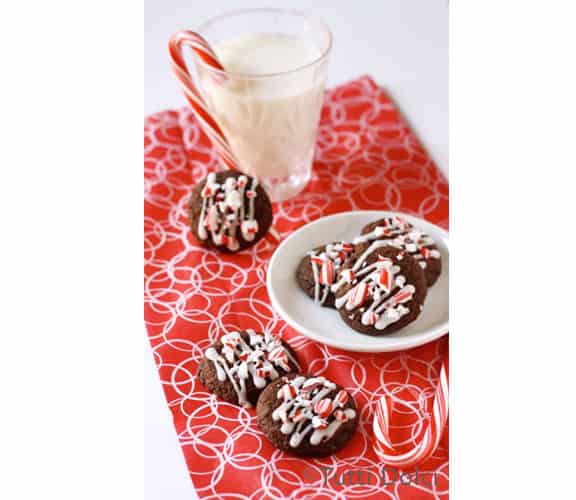 Chocolate-Peppermint Cookies from Tutti Dolci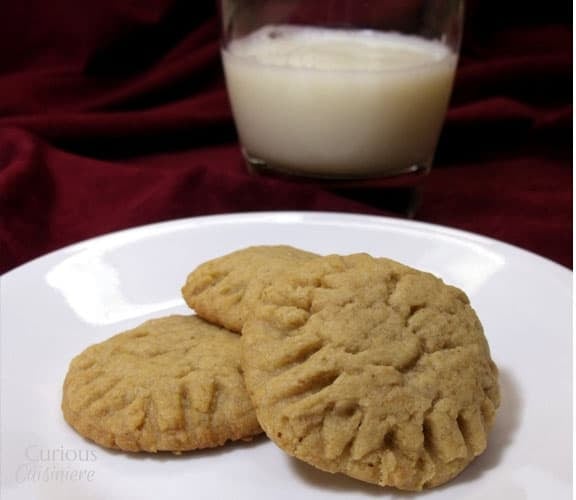 Peanut Butter "Ravioli" from Curious Cuisiniere
Do you love cookbooks? How about 9 new cookbooks? You can link up your cookie recipes every Thursday for a chance to win 9 great cookbooks: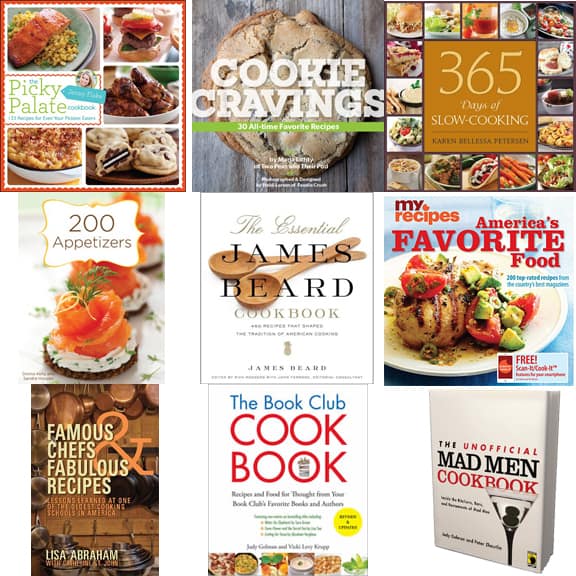 The Picky Palate Cookbook – a digital copy of Cookie Cravings – 365 Days of Slow Cooking – 200 Appetizers -The Essential James Beard Cookbook - America's Favorite Food – Famous Chefs & Fabulous Recipes – The Book Club Cook Book - The Unofficial Mad Men Cookbook
Now it's your turn!!  Link up your cookie recipes for a chance to win a collection of 9 cookbooks!  Every link up gets you an entry to win.  Don't have a blog?  Leave your recipe in the comments below to enter.
The rules are simple:
1 – your link up must be within the theme – COOKIE
2 – please add a link in your post back to this post
3 – no linking up to giveaways or advertisements
4 – you can link up to 2 links per week, and links cannot be duplicated through the month
Don't forget to click over on some of the other links so that we can all enjoy each other's cookie creations!!
And I'd love to have you follow me via Facebook, Twitter, Pinterest, or Google+. And don't forget to subscribe to my weekly newsletter!