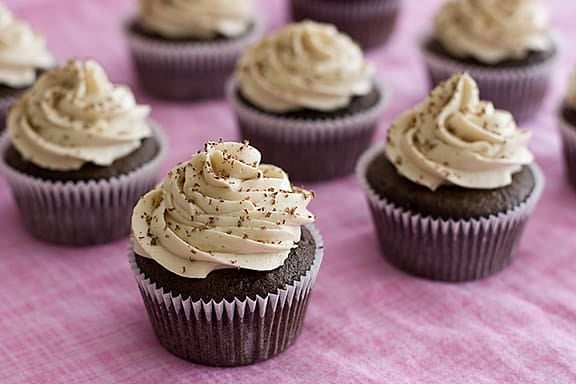 Well, technically, yesterday was my blog birthday. 3 years ago, I started this little blog with no idea that it would turn into what it is today. Back then, not very many people even knew what a food blog was. Today, I'd be surprised to find someone that doesn't know what a food blog is. And I think that's great. I love that so many people are excited about food and that people are actually getting into their kitchens. I love the food blogging community and how you all have kept me excited and motivated to keep this up over the last 3 years. So THANK YOU!!
I was paid the best compliment I can think of just the other day. I was talking to my sister, and she was telling me that in a conversation with a friend, my blog came up. The friend said that she loved my blog because the recipes are so accessible to anyone and that with so many of the recipes, she can just find the ingredients in her fridge and pantry. I was beaming after my sister told me that, because that is exactly my goal with this blog. I love food, and I love to cook. But I also realize that it's not that fun or exciting for everyone. But it's something that we should all be doing. And I am here to help you find those easy, fast, but delicious meal ideas so that cooking is not a chore. To hear that someone out there sees my blog as a great resource is the best compliment that I can receive here. I look forward to sharing many more recipes with you!
You can't really celebrate a birthday without cake, so I decided to go back to the very first recipe I ever posted on my blog – this Chocolate Torte. It's funny, because I remember that cake like it was yesterday that I made it. What better way to celebrate 3 years of recipes than to go back and recreate that first recipe? I decided to go in cupcake form this time around because it's much easier to share that way. And this frosting?? I remembered that I loved it, and now I think it is my husband's #1 favorite. This is definitely one to try!! And yes – to show I'm not a food snob, I still used a box mix for the cake. I really do love to make cakes from scratch, but my life has been a little hectic lately, and I did what I had to do. But they were still delicious!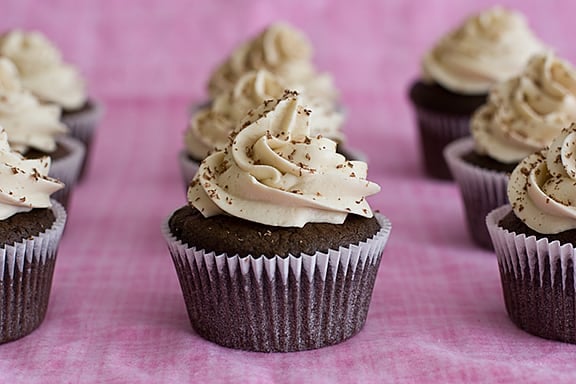 Chocolate Cupcakes with Whipped Cream Cheese Frosting
adapted from allrecipes.com
makes 24 cupcakes
1 chocolate cake mix
1 cup heavy whipping cream
1 8-oz package of cream cheese, softened
2/3 cup brown sugar
1 teaspoon vanilla extract
1 oz. chocolate
Make cupcakes according to box directions. (Or use your favorite recipe!)
In a medium bowl, mix together cream cheese, brown sugar and vanilla until smooth.
In another bowl, whip the cream until you have stiff peaks. Fold the cream cheese mixture into the whipped cream.
Top cupcakes with the frosting. Grate the chocolate on top. Store cupcakes in the refrigerator.