A simple after school snack or dessert, this Lemon Pie Rice Pudding has the flavors of a lemon pie and is made easy with Kozy Shack® Rice Pudding.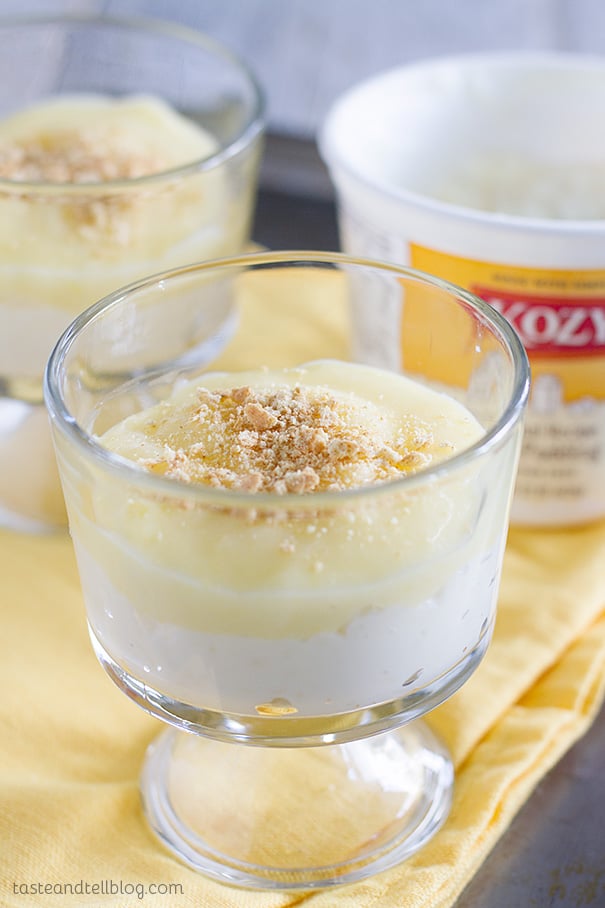 I packed up the car and the kids yesterday and headed to Island Park, ID for some fun with my family. Unfortunately, my husband couldn't get off of work for a whole week, so we are partying it up without him. (Or maybe it's the other way around – I'm sure he's relishing a quiet house since it basically never happens!) I wasn't sure I wanted to go when we found out that he couldn't go, but since my family will be there to help me out, I decided to take the adventure.
But in our absence, and since I knew that we would miss him and he would miss us, I decided to stock up the house with some of his favorites.
There are two things I know I can always bring home from the store if I want to butter up my husband. His favorite ice cream, or rice pudding.
And since August 9th is National Rice Pudding Day, I decided that he needed rice pudding. And lots of it.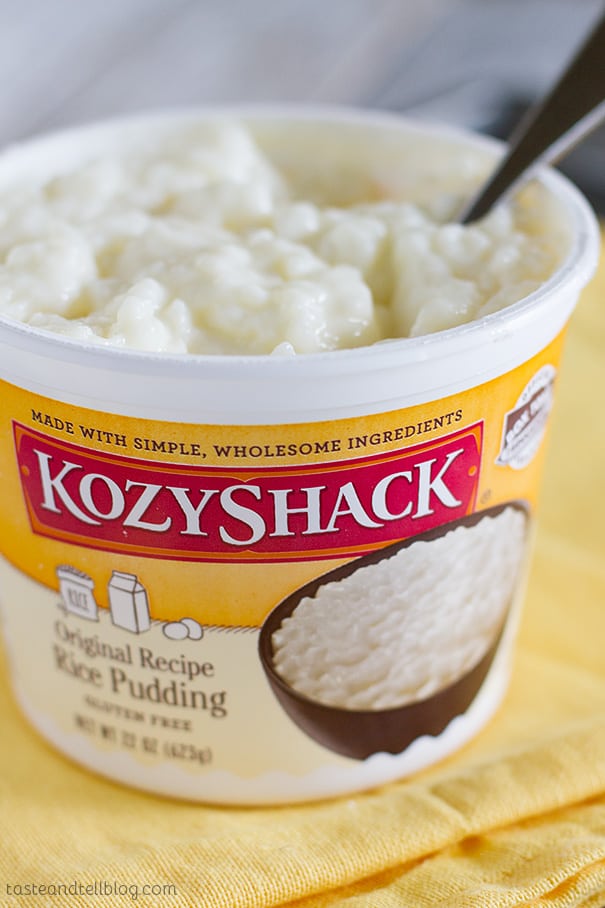 I didn't grow up with rice pudding. In fact, I think it was my husband who introduced it to me. But he loves it. And is quickly passing on that love to our children. And this year, he is going to be celebrating National Rice Pudding Day in style, with a refrigerator full of Kozy Shack Rice Pudding.
While I know my husband loves Kozy Shack straight up, I decided to come up with a little snack for the kids before we ventured out. I had some lemon curd on hand because, well, I love lemon, and thought that it would be the perfect topping for a bowl full of Kozy Shack. And then last minute I threw on some graham cracker crumbs, because I had been craving a lemon pie, and I knew this would be a great substitution.
We all loved this Lemon Pie Rice Pudding. And it doesn't hurt that Kozy Shack is the cream of the crop, made from only simple ingredients. It's practically just milk, rice and sugar – no crazy ingredients that you can't pronounce.
My husband may be missing us already (I know we miss him!!), but at least he has a fridge full of rice pudding. And the kids are already talking about making more of this Lemon Pie Rice Pudding when we get home!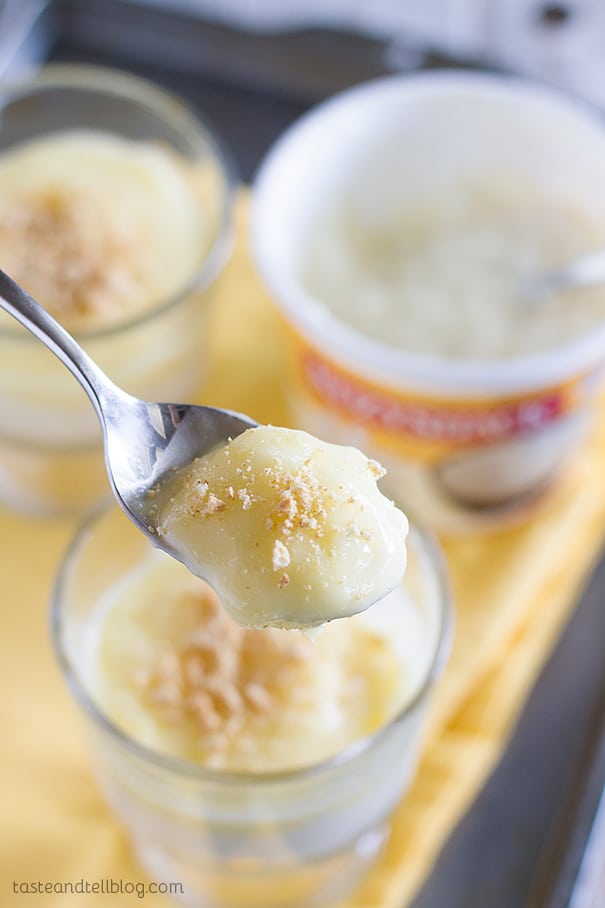 Like what you see here? Make sure you are following Taste and Tell for more great recipes and ideas!!

Facebook ** Pinterest ** Twitter ** Instagram ** Google+
or you can subscribe to my newsletter or Feedly or Bloglovin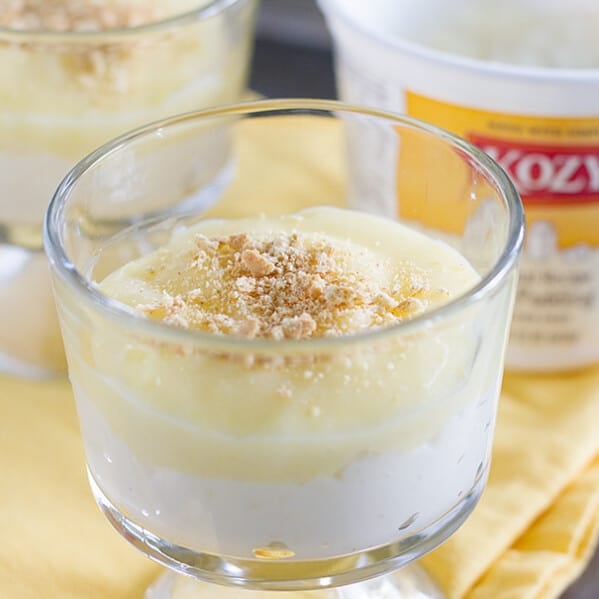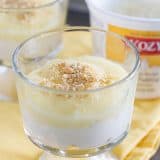 Lemon Pie Rice Pudding
---
Prep Time: 5 minutes
Total Time: 5 minutes
Yield: 1 serving 1x
Description
A simple after school snack or dessert, this Lemon Pie Rice Pudding has the flavors of a lemon pie and is made easy with Kozy Shack Rice Pudding.
---
---
Instructions
Put the rice pudding in the bottom of a serving dish. Top with the lemon curd. Crumble the graham cracker on top. Serve cold.
**Thank you to Kozy Shack for sponsoring this post. Because of sponsors like Kozy Shack, I am able to bring you all of the recipes I feature here.**