A perfect way to use up bountiful fresh corn, this Grilled Corn and Potato Chowder is the perfect summer soup.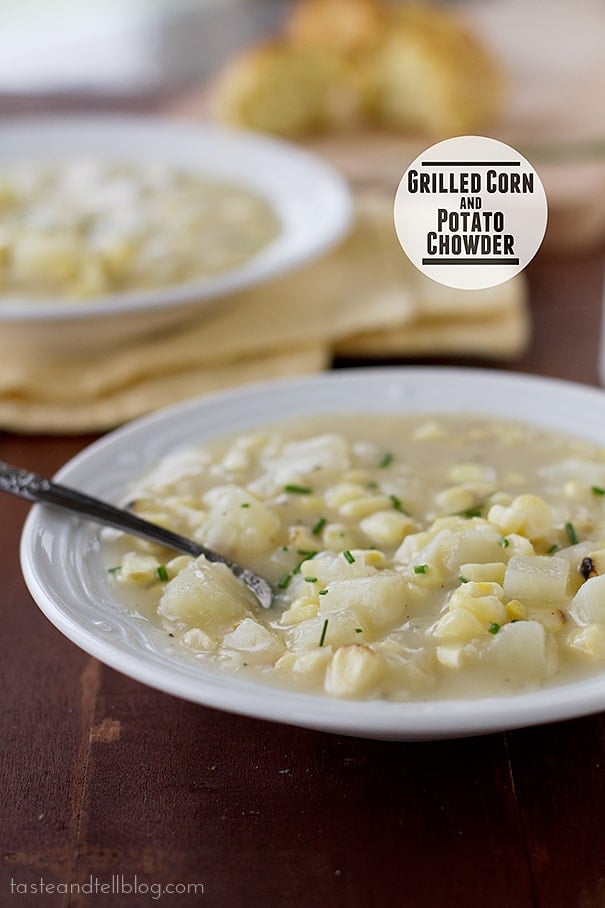 We have hit that time of year where you start seeing pumpkin recipes mixed in with the ice cream recipes. And hot-weather salad recipes with hearty soup recipes.
We have hit that "it's still summer but we are looking forward to fall" time, where there really are no rules when it comes to food.
Except I still have a rule. You must take advantage of the fresh produce while you can.
I love fall as much as the next girl. Bring on the pumpkin, the hot chocolate, the boots and layered clothes. But while the temperatures are still in the 90s and the farmer's market is bustling, you'd be crazy to let the last tastes of summer pass you by. The tomatoes, the corn, the zucchini. And the peaches are mighty fine here in Utah right now!!
So I've got a compromise for you today. Fresh corn. But wrapped up in a warm and comforting soup. I am a believer that soup is made to be eaten year round, anyway, regardless of the weather. And while you technically could wait until the depths of winter and make this with frozen corn, you really can't beat fresh corn, straight off the cob.
This soup is the perfect way to get in the last of the summer produce!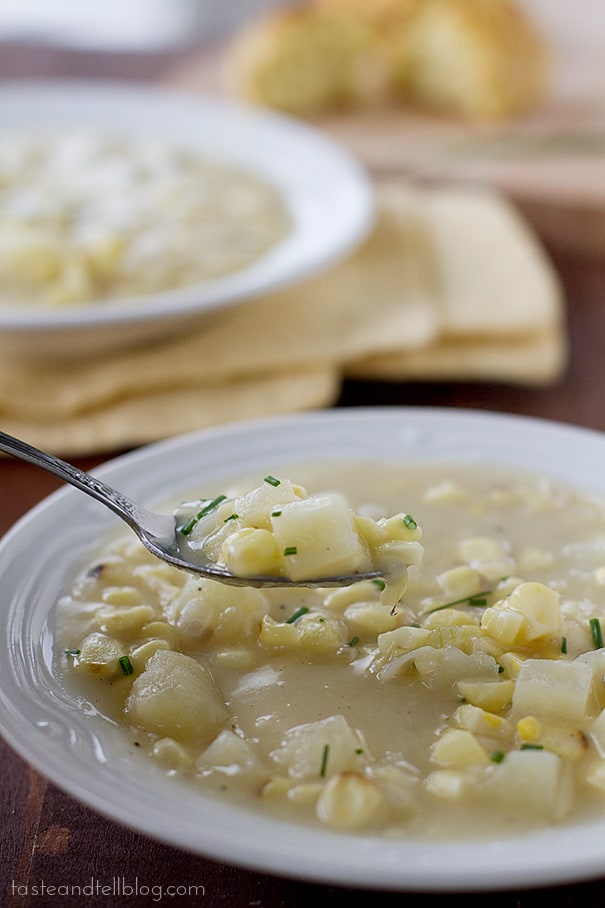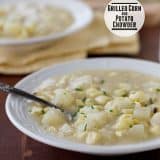 Grilled Corn and Potato Chowder
---
Prep Time: 15 minutes
Cook Time: 40 minutes
Total Time: 55 minutes
Yield: 4-6 servings 1x
Description
A perfect way to use up bountiful fresh corn, this soup is the perfect summer soup.
---
Scale
Ingredients
3 ears of corn
1 tablespoon olive oil
1 cup chopped onion
4 cups chicken broth
1 1/2 lbs russet potatoes, peeled and diced into a 1/2-inch dice
1 cup milk, divided
1 teaspoon garlic powder
Salt and pepper
1/3 cup all-purpose flour
Chopped chives
---
Instructions
Heat a grill to medium heat. Shuck and clean the corn and grill until lightly charred, about 15 minutes. Allow to cool, then cut the kernels from the cobs.
Heat the olive oil in a Dutch oven or large pot. Add the onion and cook until translucent, about 5 minutes. Stir in the chicken broth and the potatoes. Cover and cook until the potatoes are tender, about 15 minutes.
Stir in 1/2 cup of the milk and the grilled corn. Season with the garlic powder and salt and pepper to taste. In a small bowl, whisk together the remaining 1/2 cup milk and the flour and pour into the soup. Cook until slightly thickened. Serve topped with chopped chives.
More fresh corn inspiration: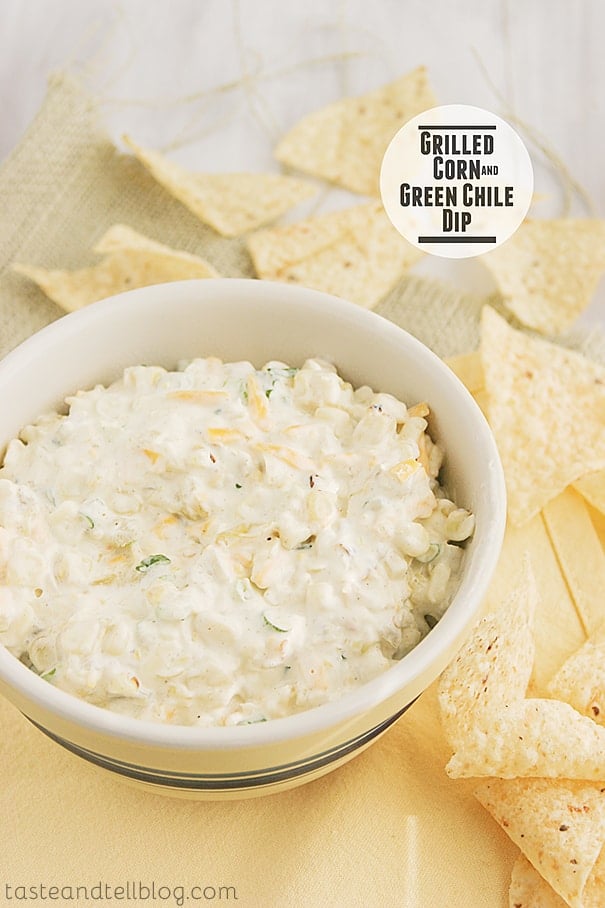 Grilled Corn and Green Chile Dip
Grilled Corn and Black Bean Salad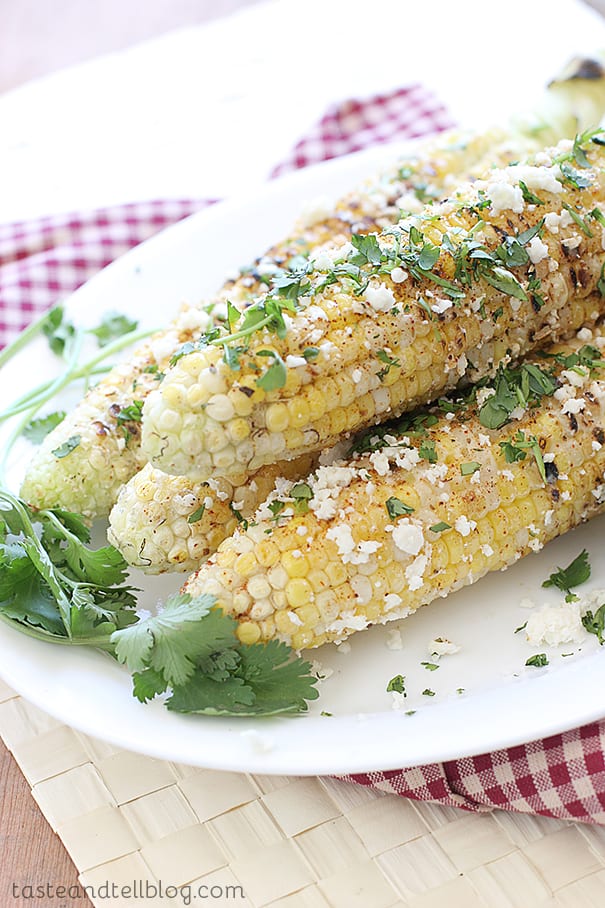 Around the Web:
Tomato-Less Sweet Corn Salsa from Bake Your Day
Hot Corn Dip from Baked Bree
Cumin Avocado Corn Salsa from With Style and Grace