A buttery brown sugar crust is topped with pecans, an easy toffee and chocolate for a rich and delectable bar.
I'm sure you are all familiar with that famous saltine toffee. You know – the kind where you take a layer of saltine crackers, then cook up a mixture of butter and brown sugar that you pour over the top and then melt chocolate on top. If you haven't had it, you are totally missing out. And if you have, you totally know what I'm talking about when I say that it is addictive.
Well, this is kind of like that toffee.
But different.
Years and years ago, I went to a little one night cooking class. The teacher was one of the chefs at The Lion House Restaurant in Salt Lake City. It was mostly a class on candy making, but he sent us each home with a packet full of recipes. I finally got this recipe out and gave it a try.
The original name on the recipe was Caramel Chocolate Pecan Bars. But when I had my first taste of these bars, they totally reminded me of that Saltine Toffee. They definitely taste way more like toffee than caramel. And believe me – I sampled quite a few of them just to make sure!! 😉

So I changed the name. Because I think it describes these better. But no matter the name or the description, these are the perfect bars to make now that we are just a couple days from Christmas. They come together quickly, and they are addictively delicious. You don't have to take my word, though – give them a try and find out for yourself!!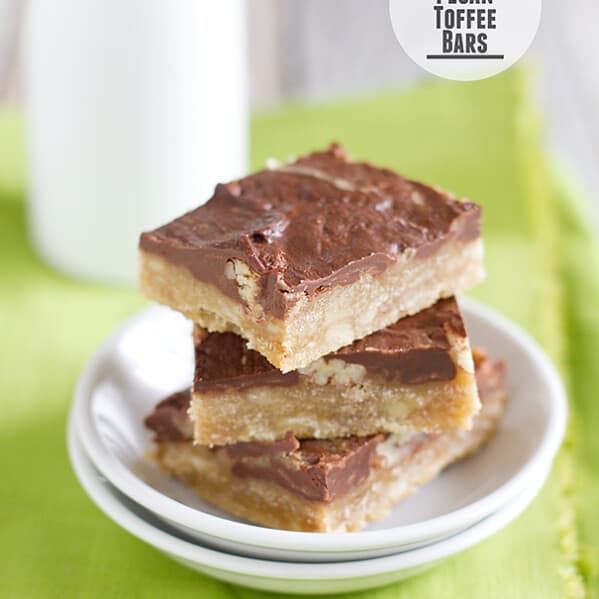 Chocolate Pecan Toffee Bars
---
Prep Time: 15 minutes
Cook Time: 22 minutes
Total Time: 1 hour 30 minutes
Yield: 36 bars 1x
Description
A buttery brown sugar crust is topped with pecans, an easy toffee and chocolate for a rich and delectable bar.
---
Scale
Ingredients
Crust
2 cups all-purpose flour
1 cup packed brown sugar
1/2 cup butter, softened
1 cup Diamond Pecan Halves
Toffee
2/3 cup butter
1/2 cup packed brown sugar
1 cup semi-sweet chocolate chips
---
Instructions
Preheat the oven to 350F.
Mix together the flour, brown sugar and butter until it resembles fine crumbs. Press into the bottom of a 9×13-inch baking dish. Sprinkle the pecans over the top.
In a medium saucepan, combine the 2/3 cup butter and 1/2 cup brown sugar. Cook over medium heat until it comes to a full boil, stirring constantly. Continue to boil for 1 minute, then remove from heat and pour evenly over the crust.
Bake for 18-22 minutes, or until the top layer is bubbly. Remove from the oven and sprinkle with the chocolate chips. Allow to sit for about 5 minutes, until the chocolate has melted from the heat of the bars. Carefully spread the chocolate into a thin layer over the top of the bars. Cool completely before cutting into bars.
More Bars You Need to Try: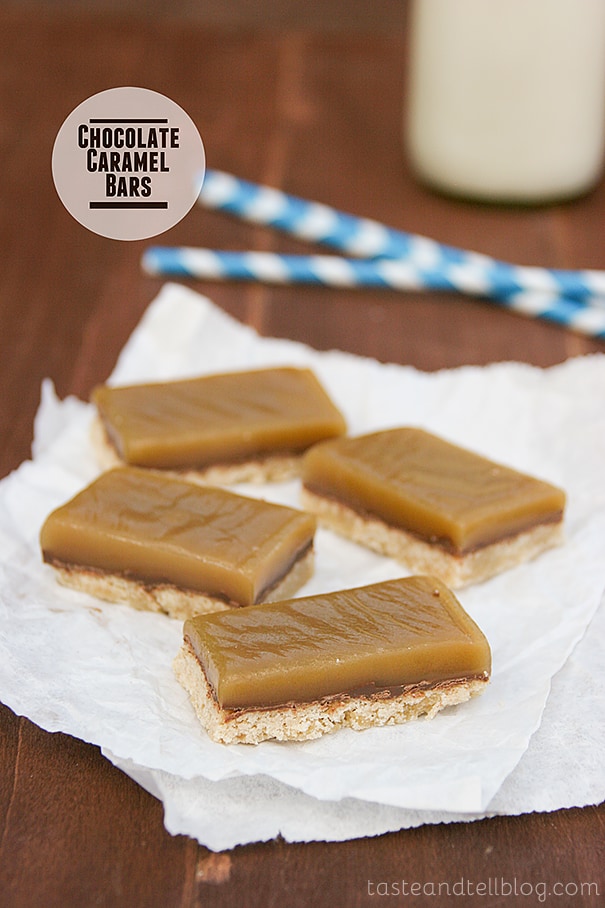 Chocolate Caramel Bars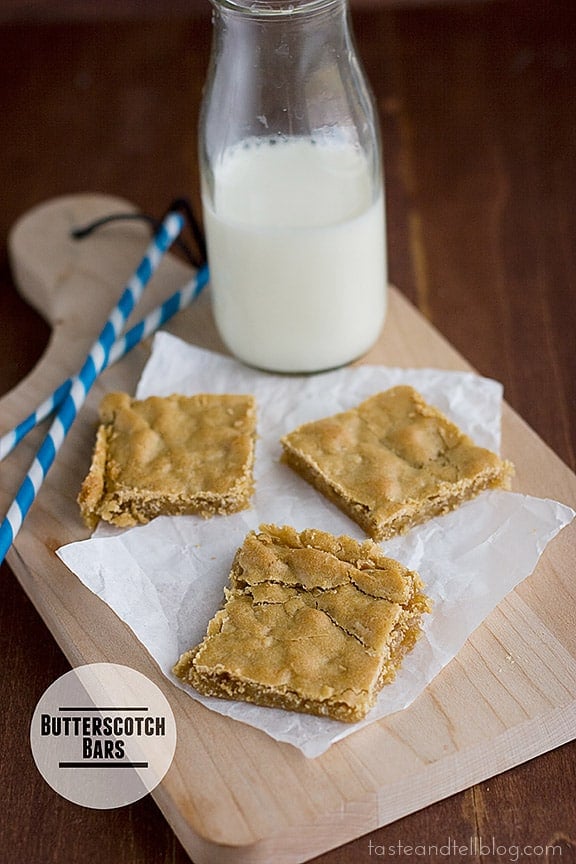 Butterscotch Bars
Marbled Chocolate Caramel Slice
Around the Web:
Turtle Pecan Pie Bars from Mom On Timeout
Chocolate Toffee Shortbread Bars from What's Megan Making
Chocolate Peanut Butter Cracker Bars from Chocolate, Chocolate and More