A buttery, moist muffin studded with chocolate chips, these Chocolate Chip Sour Cream Muffins are the perfect breakfast treat!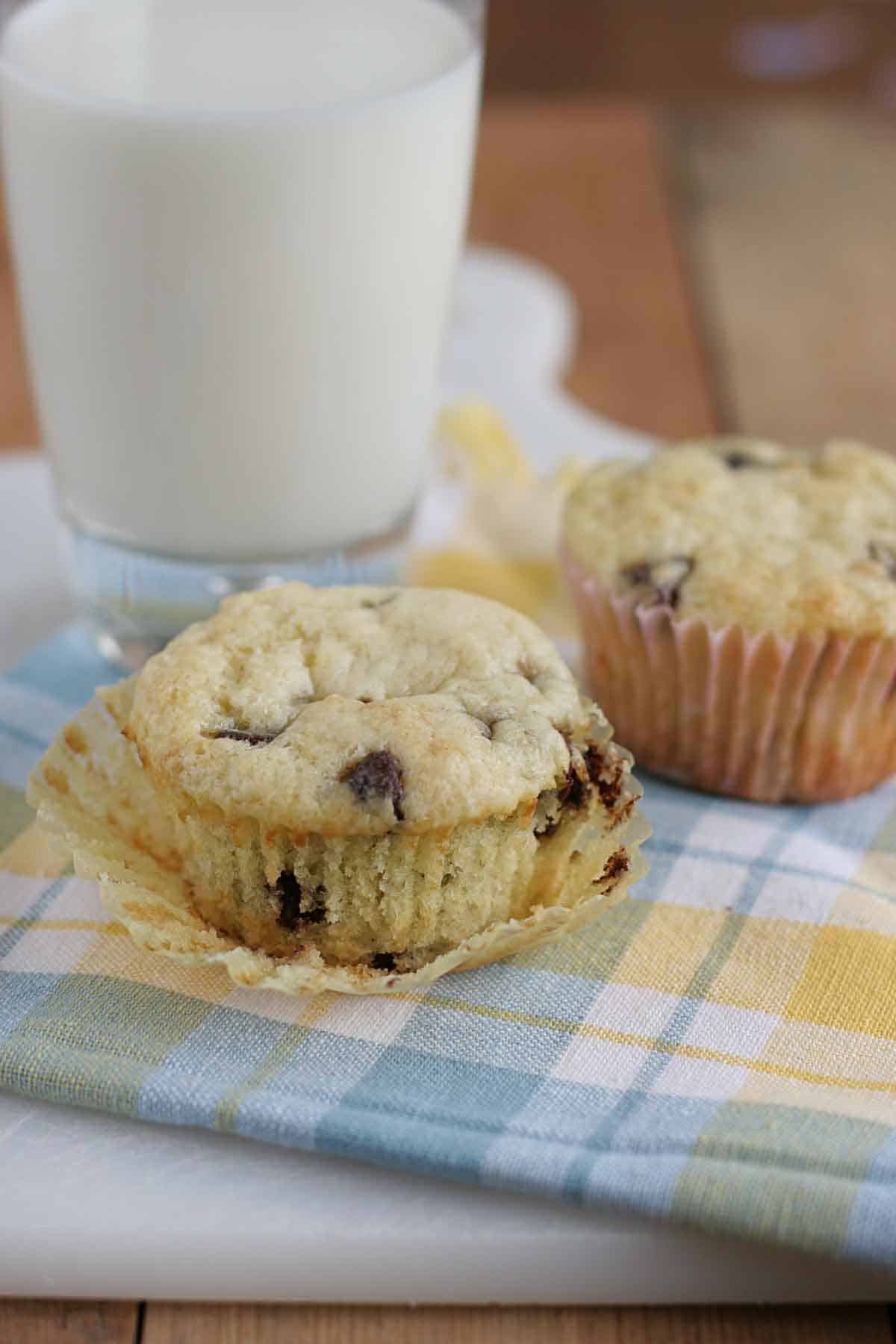 I always thought it would be fun to write a muffin cookbook. I love muffins. I don't know what it is about them, but they excite me. Yeah, I'm kind of weird like that. Maybe it's the fact that you are almost eating a cupcake for breakfast. Or maybe it's because they are so easy to throw together. And the fact that there are about a million different recipes out there for muffins, that's always a plus, too! I definitely have my go-to recipes, like these Brown Sugar Muffins, but I love to try out new recipes. And if it were up to me, I'd try out a different muffin recipe every Sunday morning!
So I was super excited when I had the chance to make some muffins for a little breakfast get-together. I made the Oatmeal Raisin Muffins that I already posted about along with these Chocolate Chip Sour Cream Muffins. And wow – I chose 2 pretty awesome recipes to try out!!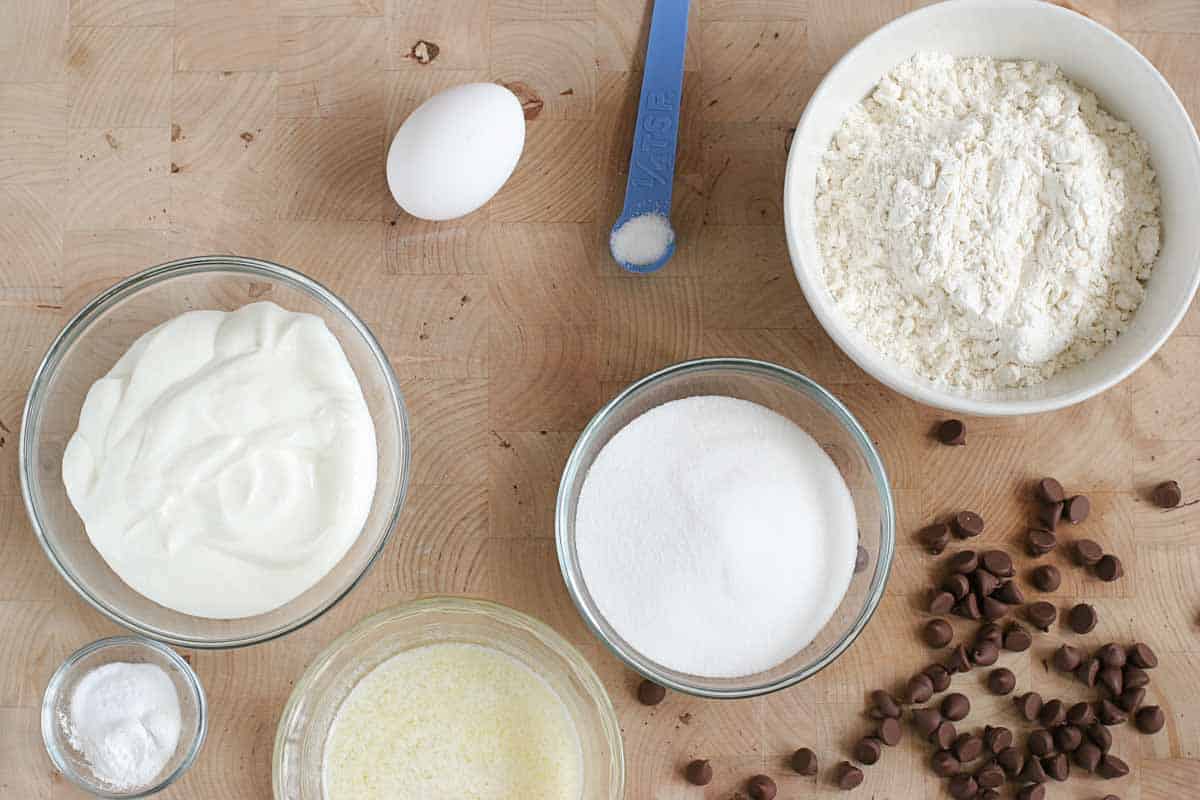 These muffins come from a fabulous blog that I spotlighted just a week ago – The Curvy Carrot. I couldn't stop thinking about these muffins after I first saw them, and knew they would grace my table sooner than later. I would have jumped up and made them right away, but I don't think I had any sour cream on hand when I first saw the recipe!
I'll be honest – these really are more like a cupcake to me than a muffin – but it didn't mean I loved them any less! These are SO good. They were everything that I was hoping for. Super moist, full of buttery, chocolate-y goodness.  These probably aren't an every day muffin, but if you are feeling like a little cheat, these are definitely the way to go!  Luckily I was able to give most of them away at the breakfast I went to, otherwise I think I would have eaten them all myself. (Yes, I do have a bit of a self-control problem…)
This is a recipe you'll want to whip up for a special breakfast this weekend!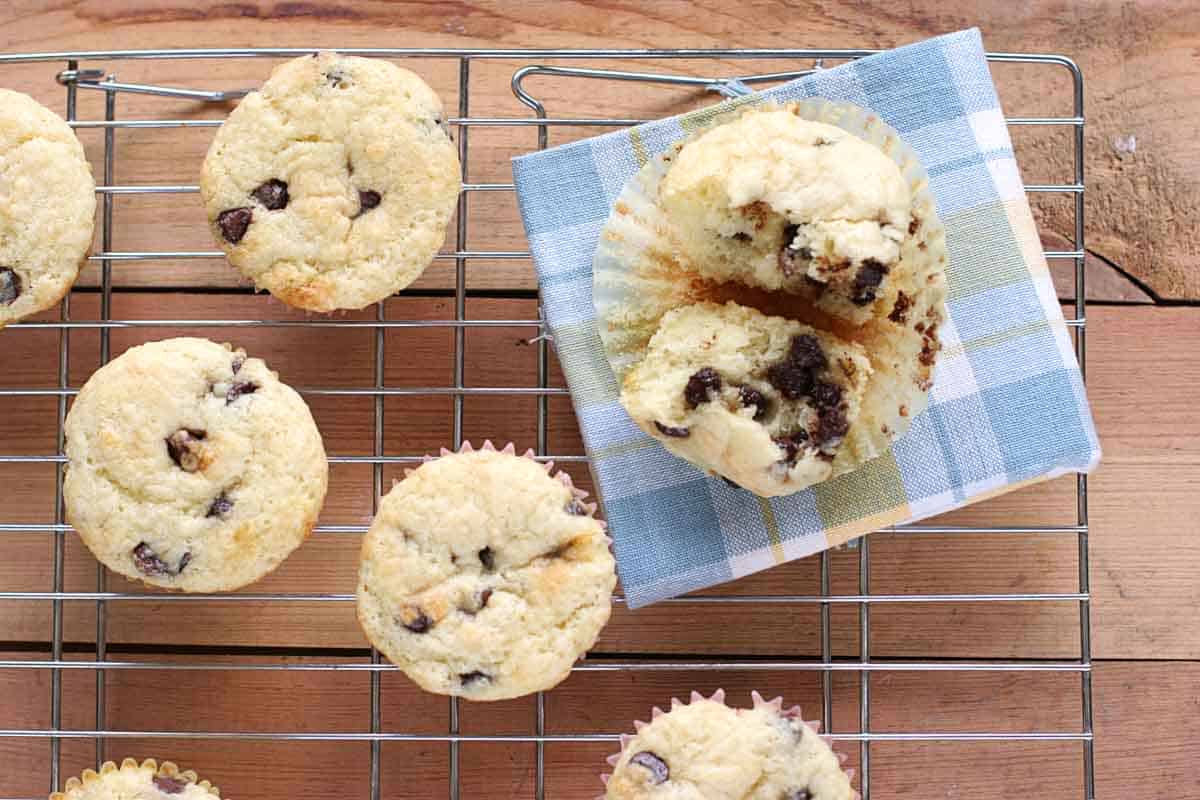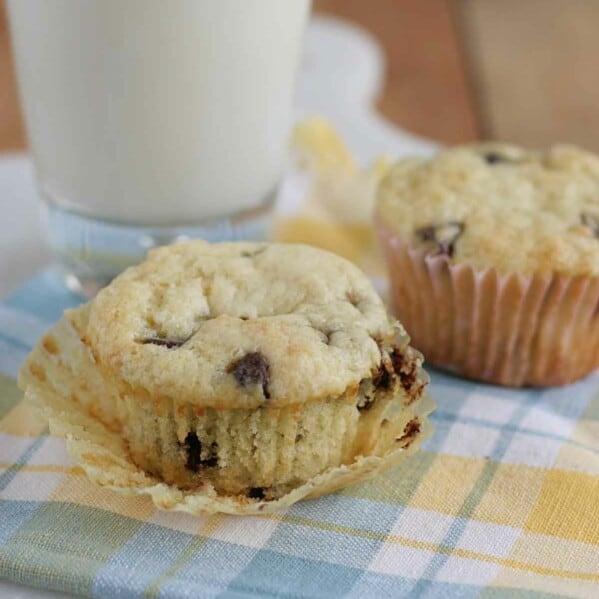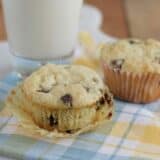 Chocolate Chip Sour Cream Muffins
---
Author:
Prep Time: 10 minutes
Cook Time: 18 minutes
Total Time: 28 minutes
Yield: 12 muffins 1x
Category: Breakfast
Method: Baked
Cuisine: American
Description
A buttery, moist muffin studded with chocolate chips, these Chocolate Chip Sour Cream Muffins are the perfect breakfast treat!
---
Scale
Ingredients
1 1/2 cups all purpose flour
2/3 cup sugar
3/4 teaspoon baking powder
3/4 teaspoon baking soda
1/4 teaspoon salt
1 egg
1 cup sour cream
5 tablespoons unsalted butter, melted
1 teaspoon vanilla extract
1 cup chocolate chips
---
Instructions
Preheat the oven to 350ºF. Line 12 muffin cups with liners or spray with non-stick cooking spray.
In a large bowl, mix together the flour, sugar, baking powder, baking soda, and salt.
In another bowl, whisk together the egg, sour cream, butter and vanilla.
Mix the wet ingredients into the dry ingredients and mix just until moistened. Fold in the chocolate chips.
Divide the mixture between the prepared muffin tins. Bake in the preheated oven until a tester inserted in the center comes out clean, 14 to 18 minutes.
Recipe Notes:
recipe from The Curvy Carrot
Keywords: chocolate chip sour cream muffins