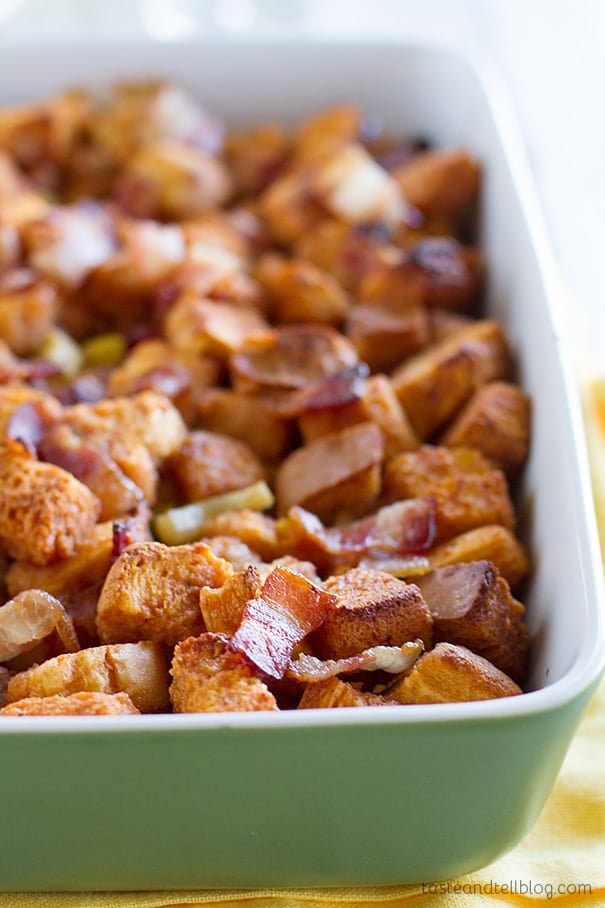 Are you a traditionalist when it comes to Thanksgiving? Or are you all about trying something new and different?
I think I lie somewhere in the middle. There are some things that must be at the Thanksgiving table. No ifs, ands or buts about it. My mom's Cranberry Salad. And her mashed potatoes and gravy. And we have this fruit salad that originated on my mom's side of the family that we call the Goodman Fruit Salad. It's a must. Let's not forget about pumpkin pie, as well. Thanksgiving just isn't Thanksgiving without pumpkin pie.
But there are a few things that while they are a must, I'm always open for something new. Something a little different. Like the turkey. While there must be a turkey, we don't have a traditional recipe that we use every year. The same goes for stuffing.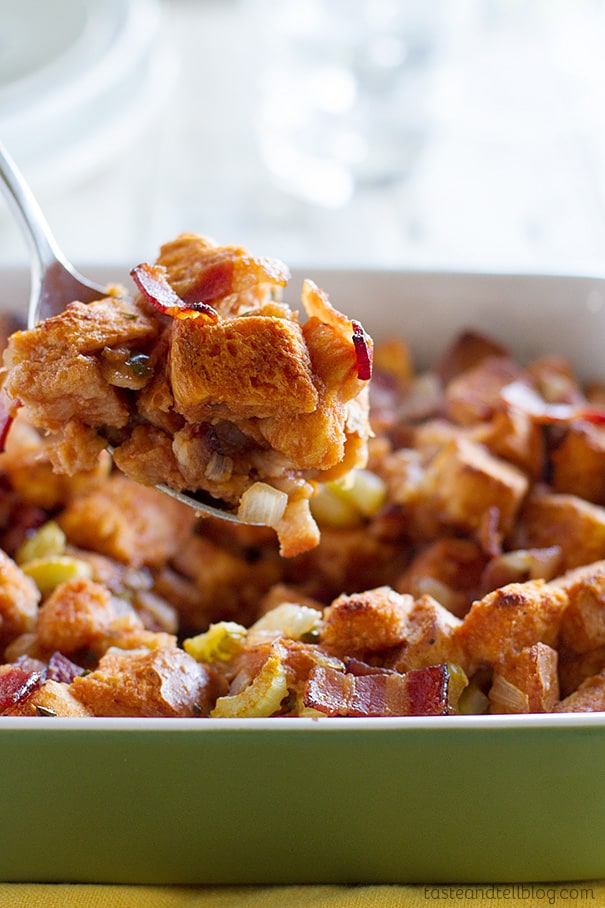 I love stuffing. Like love it so much that I wish we made it more often than just on Thanksgiving. In fact, I'm pretty sure I love the stuffing more than I love the turkey.
One thing that I love about the stuffing is that you can get creative while still keeping the tradition of having stuffing. That's why I'm so excited that this year, I teamed up with Jones Dairy Farm and a bunch of other great bloggers to create all kinds of amazing stuffing recipes. Things like Slow Cooker Pear and Jones Sausage Stuffing and Tuscan Inspired Stuffing with Goat Cheese and Jones Sausage. We're not talking about Aunt Ida's dried out stuffing!!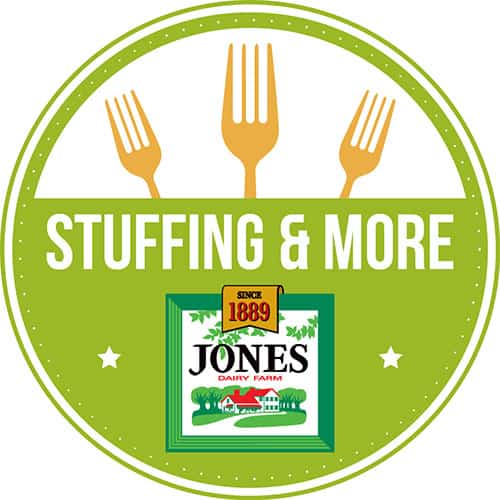 Jones Dairy Farm has created a whole site dedicated to this delicious Thanksgiving side dish – StuffingandMore.com. Yay for no more boring Thanksgiving stuffing! There are more than 25 unique stuffing recipes and cooking tips. It's all you need for Thanksgiving!!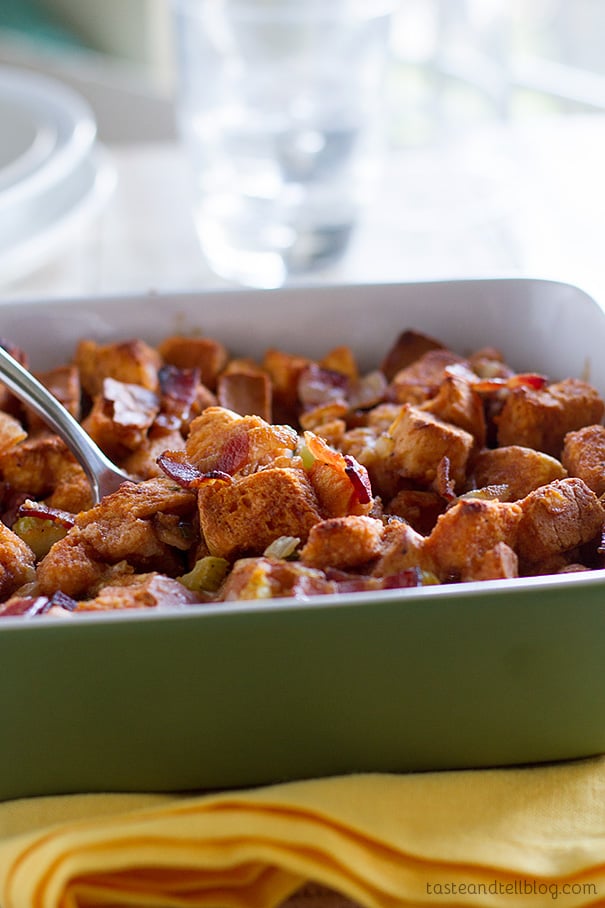 I have offered up this twist to the traditional – BBQ Bacon Stuffing. You definitely don't get dry with this recipe. It is definitely different, but oh, so good. I could have seriously made a meal out of this stuffing recipe. (Ok, and maybe I did!) When I came up with this recipe, I was thinking that it would be fun to have a whole "wild west" themed Thanksgiving meal. Barbecued turkey, smoked corn, and of course – this BBQ Bacon Stuffing.
And Jones Dairy Farm is making it even easier for you by offering a coupon for $1 off. We can all use a discount – especially this time of year! You should also follow them on Instagram and Facebook for more exclusive discounts and deals.
So if you are looking for some fun Thanksgiving recipe inspiration, make sure you check out this BBQ Bacon Stuffing as well as all kinds of other great stuffing recipes over at StuffingandMore.com!