Do you think that fudge is difficult or time consuming to make? This Salted Caramel Chocolate Frosting Fudge comes together quickly and requires only 3 ingredients!
This post has been created in partnership with Betty Crocker.
Have you ever been introduced to frosting fudge?
I discovered it probably about a year ago, and couldn't believe how easy it was. Now don't get me wrong – I love fudge made the traditional way, (any way, for that matter…), but this is such an easy way to make fudge that I have whipped up several versions since I first tried it. As a fudge loving girl, this is a pretty genius idea!!
Basically all you need are 2 ingredients. (This version has 3 ingredients to fancy it up a bit.) Chocolate and a can of frosting. Can you already tell how easy this is going to be??
So when my friends at Betty Crocker came to me with a new product – their Hershey's Chocolate Caramel Frosting – and asked me to come up with a recipe using it, of course my thoughts first went to this easy fudge. And even though just the caramel chocolate version would have been great, I wanted to add a little bit of something extra – to make this fudge perfect for the holiday season. And what goes better with caramel and chocolate than a little bit of salt?
I added one of my favorite salts – fleur de sel. It can be a little more pricey than other types of salt, so if you want to, you can substitute in a coarse or flaky sea salt. They would be delicious as well!
Want to see how easy this is to make?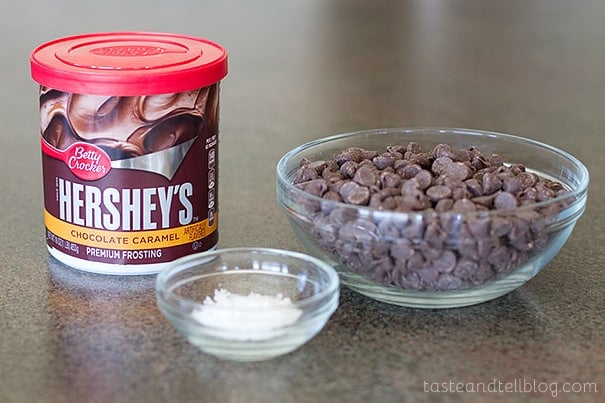 All you need is the Betty Crocker Hershey's Chocolate Caramel Frosting, chocolate chips, and some salt.
Start by lining an 8×8-inch baking dish with foil. This makes it so that it's easy to cut the fudge into pieces afterwards. Spray the foil with nonstick cooking spray.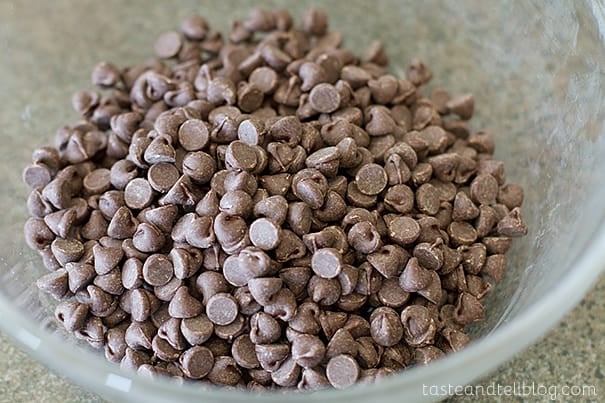 Take your chocolate chips and put them in a microwave safe bowl. Microwave for one minute.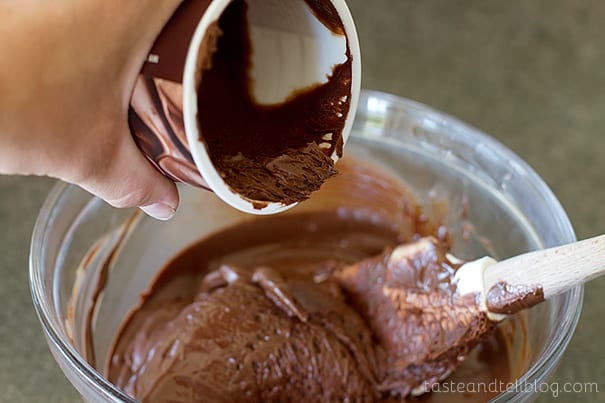 Add the frosting to the chocolate. Microwave for an additional 30 seconds, and then stir until smooth. If neccesary, you can microwave in 15-second increments until it is smooth.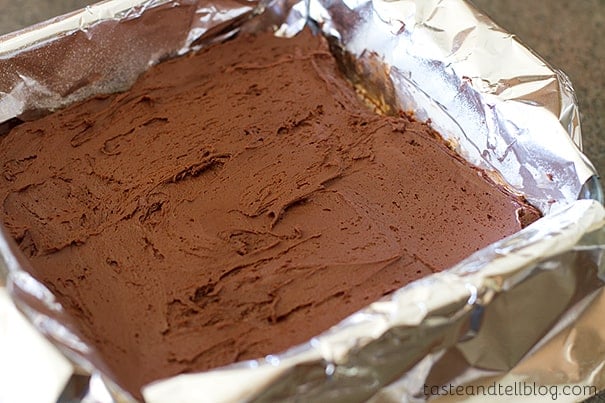 Pour the mixture into the prepared pan.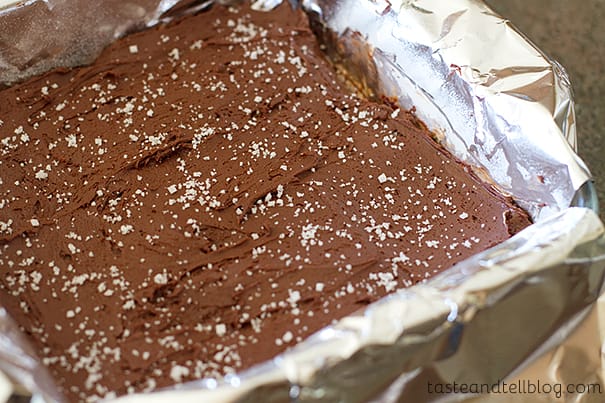 And then sprinkle it with the salt. Refrigerate the fudge until it sets up, about 30 minutes. That's all! Really, it doesn't get much easier than this!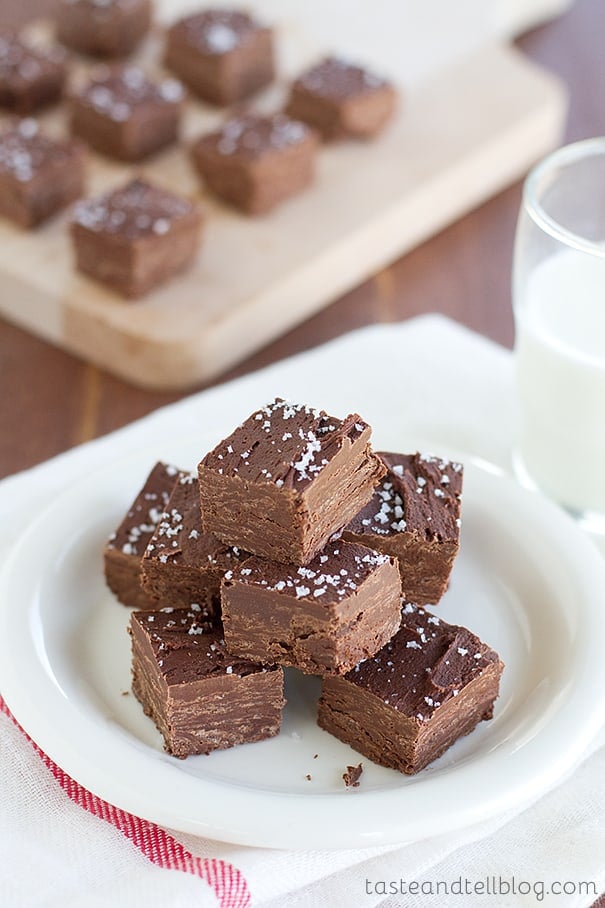 Make sure you check out more recipes using the Betty Crocker Hershey's products!
[amd-zlrecipe-recipe:614]