It doesn't get much easier than this slow cooked Tex-Mex chicken! Serve over rice, or use as a taco or burrito filler.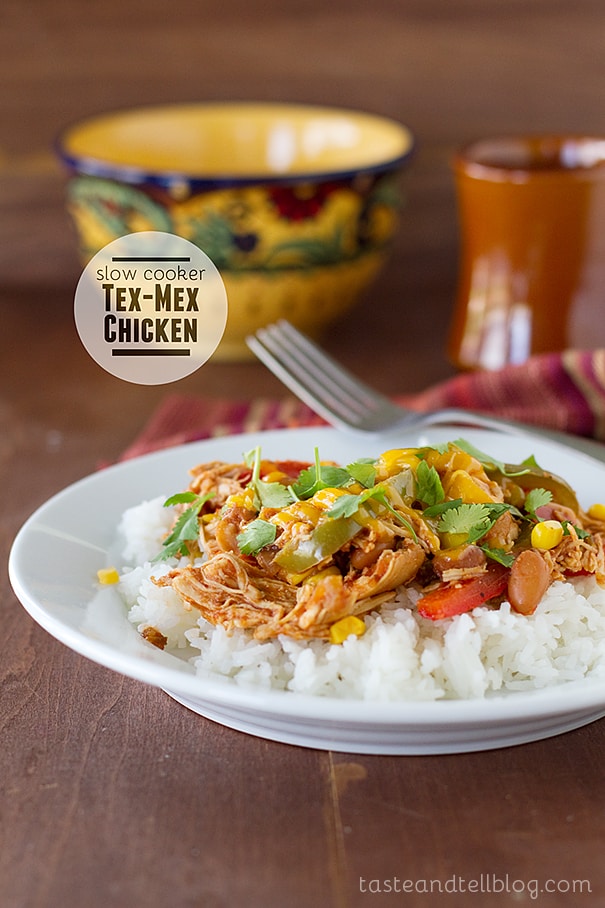 I have a climber. An adventurous climber.
My two older kids were never too crazy as toddlers. But Camden is giving me a run for my money. He has figured out how to pull out the chairs on the dining room table, and he'll climb up onto them. And sometimes, he'll try climbing up onto the table. And he is quick. Imagine my surprise as I'm in the kitchen cooking, to turn around and see him up there. It about gave me a heart attack the first time I saw him do it, and now I have to keep an eagle's eye on him to make sure he doesn't climb up. The door to the kids' bedroom has to stay closed after I found him climbing up onto Easton's bed, and then onto the dresser.

When they tell you to childproof your house, you think outlets and cords and things that can get pushed over. I never imagined there would be so much climbing!!
So instead of being productive, much of my time is spent following my little guy around, making sure he doesn't get into trouble. So many times, dinner has come down to something that doesn't take much time to throw together. And this Slow Cooker Tex-Mex Chicken definitely fits the bill. Especially since I can throw it into the slow cooker while he is taking his morning nap, and them I practically don't have to think about it again. And I can just concentrate on keeping my son off the table!!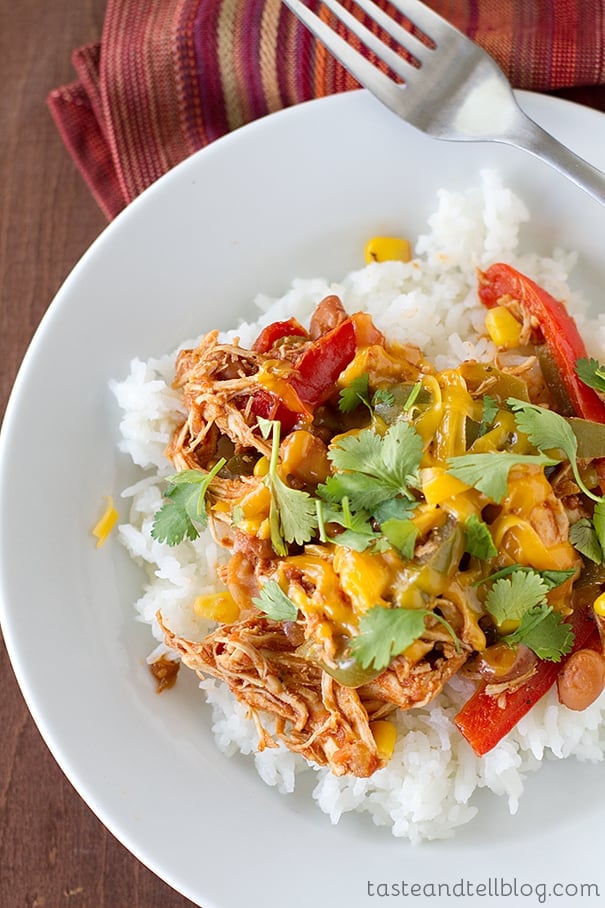 Like what you see here? Make sure you are following Taste and Tell for more great recipes and ideas!!

Facebook ** Pinterest ** Twitter ** Instagram ** Google+
or you can subscribe to my newsletter or Feedly or Bloglovin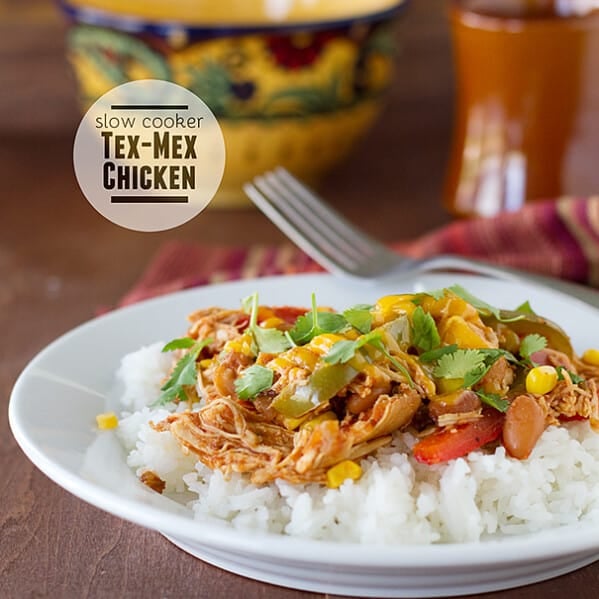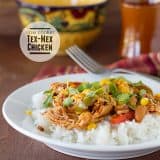 Slow Cooker Tex-Mex Chicken
---
Prep Time: 10 minutes
Cook Time: 6 hours 15 minutes
Total Time: 6 hours
Yield: 4 servings 1x
Description
It doesn't get much easier than this slow cooked Tex-Mex chicken! Serve over rice, or use as a taco or burrito filler.
---
Scale
Ingredients
1 lb boneless, skinless chicken breasts
1 tablespoons taco seasoning
1 1/2 cups salsa
1 can (15 oz) pinto beans, drained and rinsed
1 green bell pepper, cut into strips
1 red bell pepper, cut into strips
1 cup frozen corn
Cooked rice, for serving
1 cup shredded cheddar cheese
Chopped cilantro
---
Instructions
Place the chicken in a slow cooker. Sprinkle the taco seasoning over the chicken. Add in the salsa. Cover and cook on low for 3 hours. Add in the beans and bell peppers and stir to combine. Cook another 3 hours, or until the chicken is cooked through.
Remove the chicken and cut into bite sized pieces. Return to the slow cooker and stir to coat. Add the corn and cook another 15 minutes or until corn is warmed through.
Serve the chicken over the rice. Top with shredded cheddar cheese and chopped cilantro.
More Tex-Mex Favorites: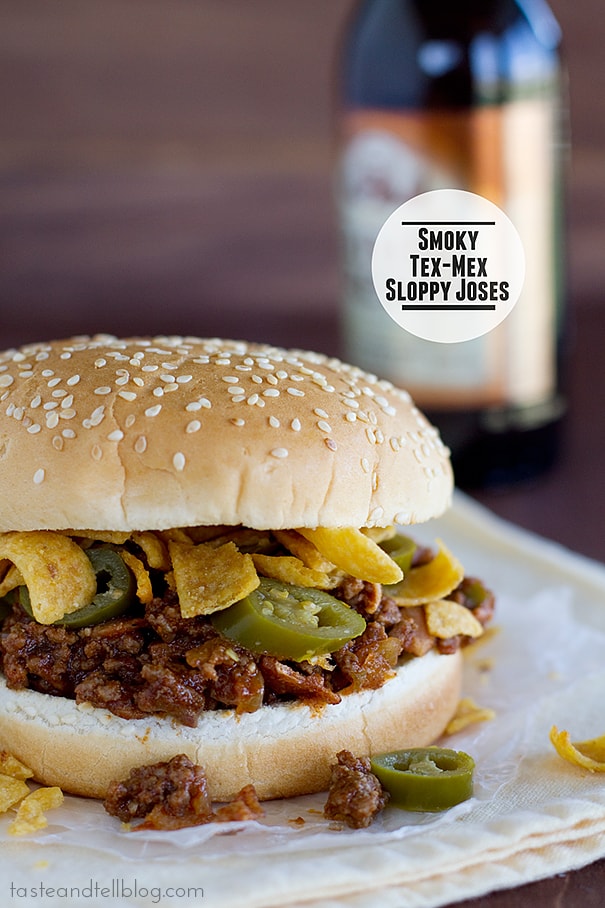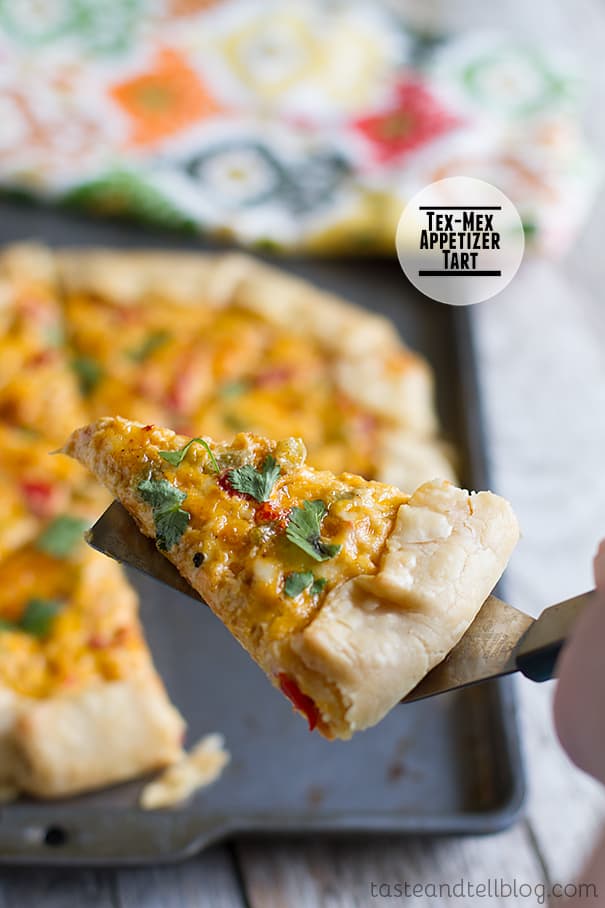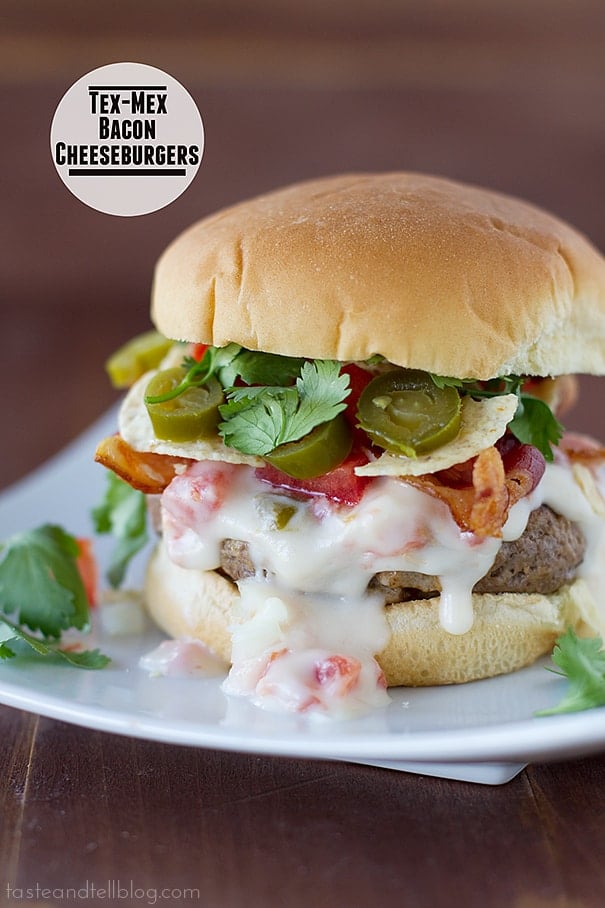 Around the Web:
Tex-Mex BBQ Chicken Soup from Sweet Treats and More
Tex-Mex Pimiento Cheese Dip from Cook Like a Champion
Tex-Mex Black Eyed Pea Casserole from RecipeGirl