This Margherita Chicken has chicken breasts that are coated with crispy breadcrumbs, then topped with melted mozzarella and a quick tomato-basil sauce. The perfect dish to enjoy the bounties of the summer!




At this point, after blogging for over 6 years, my family is pretty used to trying new recipes. My husband knows that, usually, the only way to get something for dinner that we've had before is to specifically ask for me to make it. Otherwise, besides the few busy night staples like pizza or tacos, it's usually a new recipe.
Thank goodness my family likes new. Thank goodness they aren't afraid to try something that I've never made before. Thank goodness they trust me.
We eat a lot of things that we really like. And yes, there are those nights that I make something and then promise never to make it again. But every once in awhile, there will be a dish that before dinner is even over, my husband will be asking for it to be added to the menu again.
This Margherita Chicken is one of those meals. Two bites in, and he made me promise to make it for him again. Soon.
Thank goodness this is such a simple recipe! And a perfect recipe for this time of year, when tomatoes are starting to come off the vine and the basil plant is flourishing. Try to get the best quality of mozzarella that you can find for this recipe, as well. The best I could come up with was what the grocery store claimed was fresh mozzarella (although we all know that it isn't really all that fresh…), but it was still pretty amazing. I can only imagine how good it would have been with some truly fresh mozzarella!
An easy and fast dinner that my family loves? Can't really beat that!
Like what you see here? Make sure you are following Taste and Tell for more great recipes and ideas!!

Facebook ** Pinterest ** Twitter ** Instagram ** Google+
or you can subscribe to my newsletter or Feedly or Bloglovin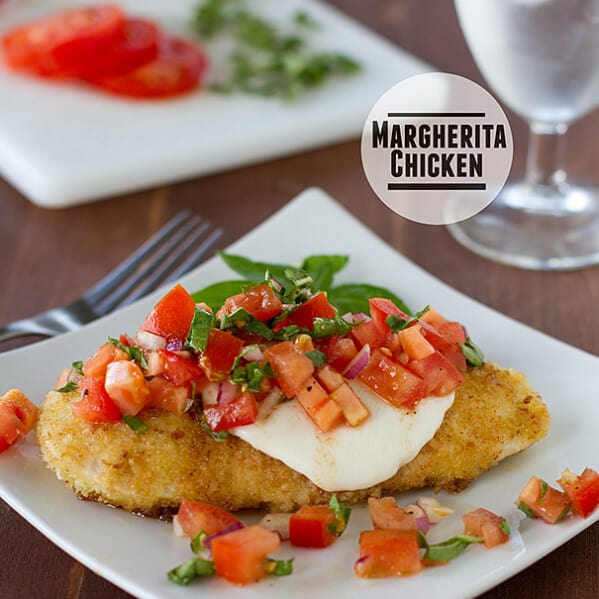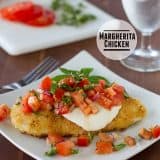 Margherita Chicken
---
Prep Time: 20 minutes
Cook Time: 25 minutes
Total Time: 45 minutes
Yield: 4 servings 1x
Description
Chicken breasts are coated with crispy breadcrumbs, then topped with melted mozzarella and a quick tomato-basil sauce. The perfect dish to enjoy the bounties of the summer!
---
Scale
Ingredients
3 plum tomatoes, diced
3 tablespoons chopped fresh basil
2 tablespoons chopped red onion
4 tablespoons olive oil, divided
1 tablespoon balsamic vinegar
1/8 teaspoon salt
1/8 teaspoon pepper
4 boneless, skinless chicken breasts (6–8 oz each), or 2 larger chicken breasts cut in half into 4 thinner pieces
2 eggs, lightly beaten
1 1/4 cups panko breadcrumbs
6 oz fresh mozzarella, cut into 1/4-inch thick slices
---
Instructions
Preheat oven to 200°F. Place a cooling rack over a baking sheet.
In a bowl, combine the tomatoes, basil, red onion, 1 tablespoon of the olive oil and vinegar. Season with the salt and pepper.
Place the remaining 3 tablespoons of oil in a large sauté pan and heat over medium heat.
If using 4 smaller chicken breasts, place each breast between 2 sheets of plastic wrap and pound lightly with a meat mallet to until they are about 3/8" thick.
Place the eggs in a shallow dish, and the panko breadcrumbs in a separate shallow dish. Dip each piece of chicken into the eggs to coat, then into the panko. Use your hands to press the breadcrumbs into the chicken, if needed. Cook in 2 batches in the hot olive oil until crisp on both sides and cooked through, about 5 minutes per side. Remove and place on the baking sheet and place in the oven to keep warm.
When all of the chicken has been cooked, return all 4 pieces of chicken to the pan and top with the mozzarella. Cover the pan and cook just until the cheese is melted, 3-5 minutes.
Transfer the chicken to a serving plate and top with the tomatoes.
Recipe Notes:
Adapted from Woman's World February 15, 2010
More weeknight chicken dinners:
Garlic Parmesan Pretzel Crisp Chicken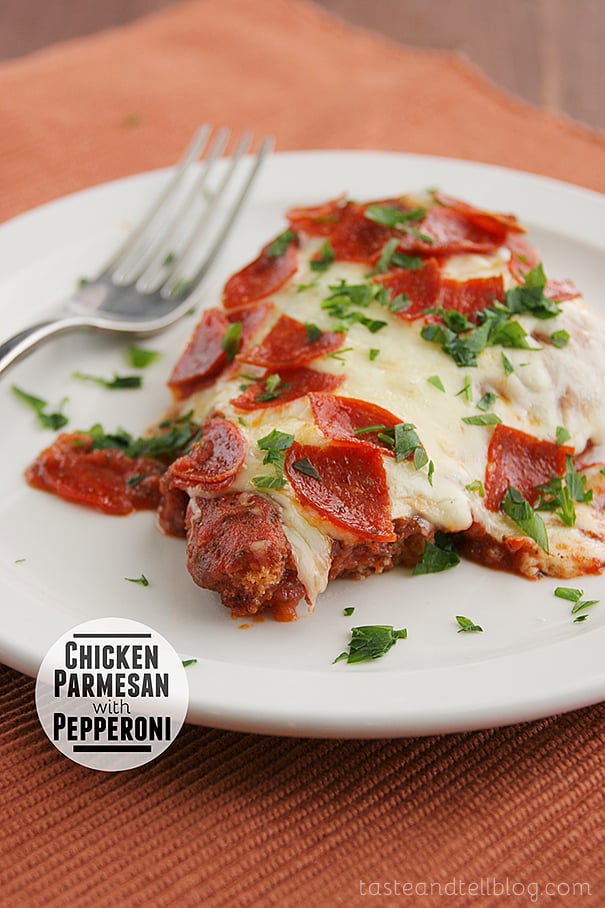 Chicken Parmesan with Pepperoni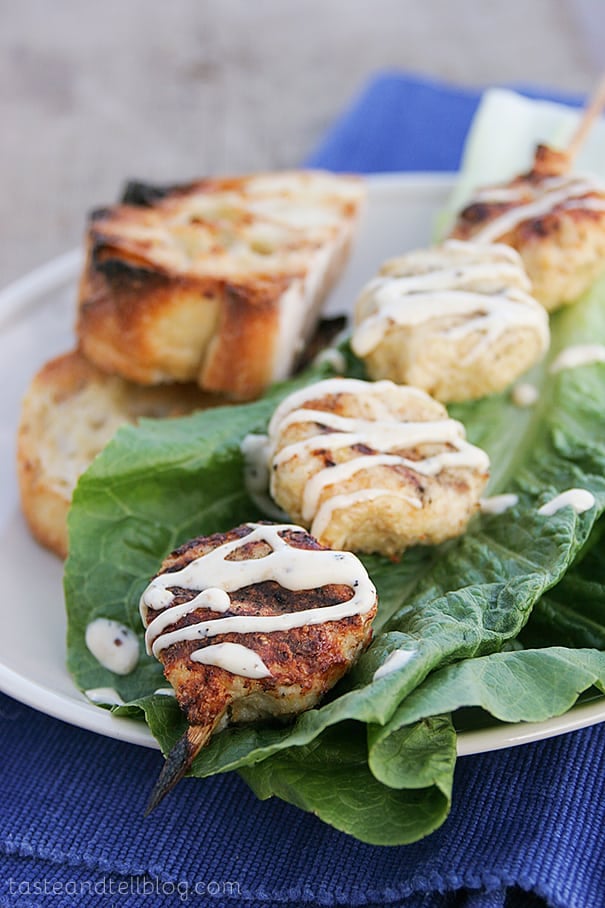 Around the Web:
Sun-Dried Tomato Pesto Pasta with Spinach and Blackened Chicken from Bake Your Day
Cheesy Honey Mustard Chicken from Plain Chicken
Hawaiian BBQ Chicken Taquitos from Damn Delicious