Mama Z's – a Utah food truck serving gourmet calzones with creative fillings.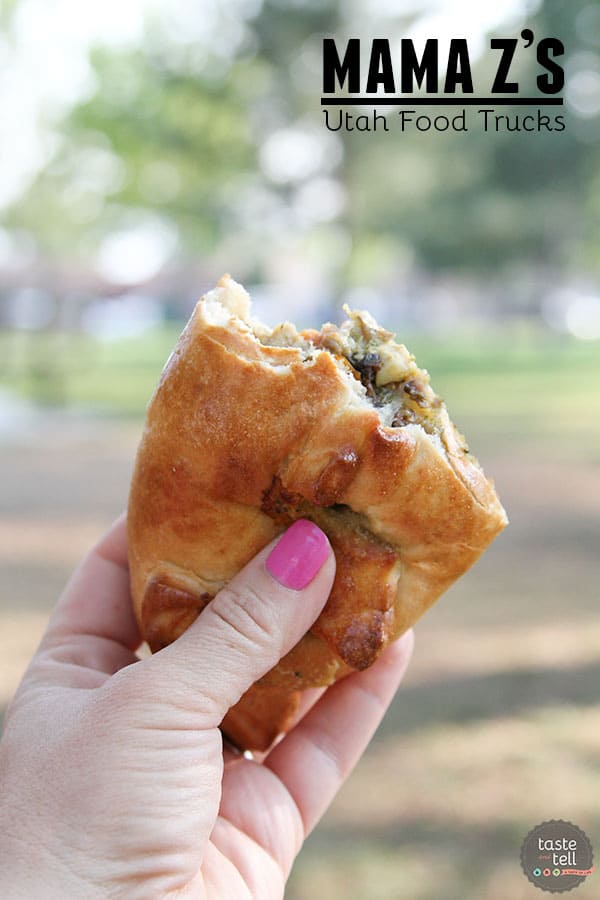 When it comes to food, there are some things that you know are going to be done really well, or really, really badly. This is my fear when I visit a new food truck – that I'll be excited to try the truck's specialty, only to be disappointed because it's not really all that great.
This truck – Mama Z's – actually came up in conversation with another blogger one night before I had tried their specialty – calzones. This other blogger was saying that there were a few trucks she was afraid to try, because really, how to do you make a good calzone on a food truck??
Well, I took the plunge a few weeks ago, and decided to go all out. The had 4 different flavors of calzones on the menu that day. You can order your calzone by the half, or order a full – or you can get 2 different flavored halves in place of a full of one flavor. On the menu that day was the Italian (3 kinds of cheese, pepperoni, sausage, Canadian bacon and sun dried tomatoes with a marinara sauce), the Greek (chicken, feta, artichoke hearts, sun dried tomatoes, spinach and olives, served with a tzatziki sauce), the Cordon Bleu (ham, chicken, Swiss and mozzarella in a garlic cream sauce) and the cheesesteak (steak with onions, peppers and cheese – there were 2 sauces to choose from, and I chose a horseradish sauce). So I went for broke and ordered a half of each.
They looked amazing, but the true test is in the taste.
And I loved these. All 4 of them – I honestly wouldn't be able to choose a favorite. And while the filling is important, with a calzone, it often comes down to the dough. This dough was perfect. It wasn't too thick, but it had a great chew to it and great flavor. It complimented the fillings so well.
Mama Z's is a definite hit. I would go back in a heartbeat – I've actually been craving one ever since!!
Mama Z's updates their schedule on Facebook and Instagram, so follow them to find out where they will be next!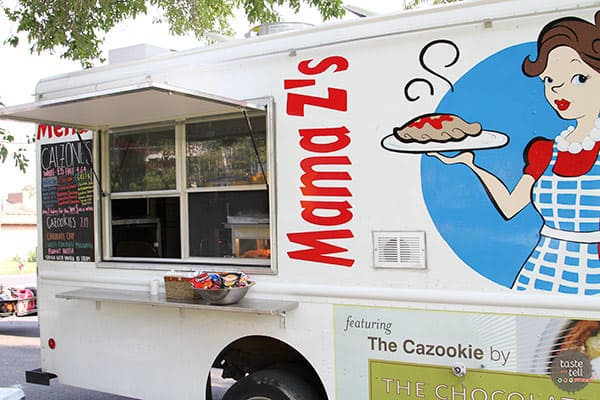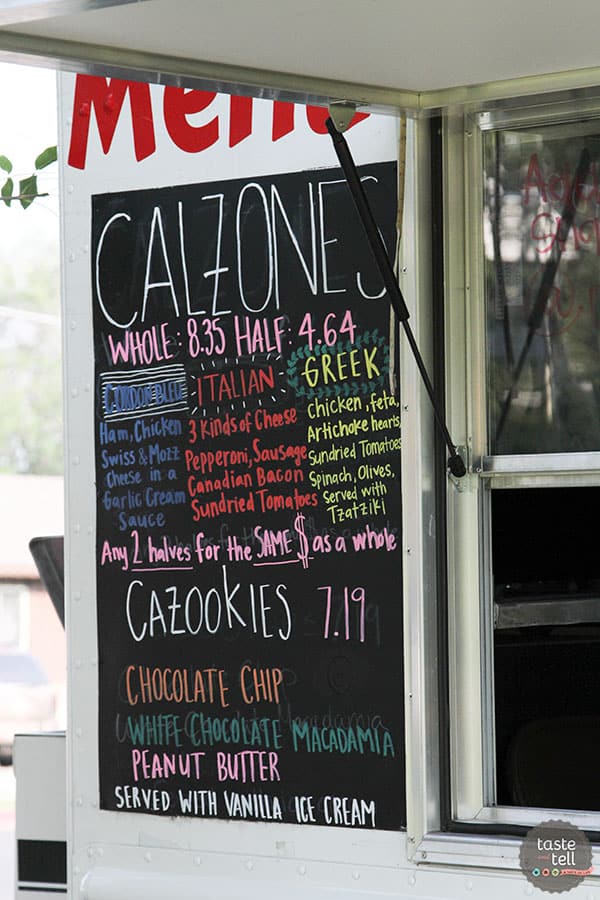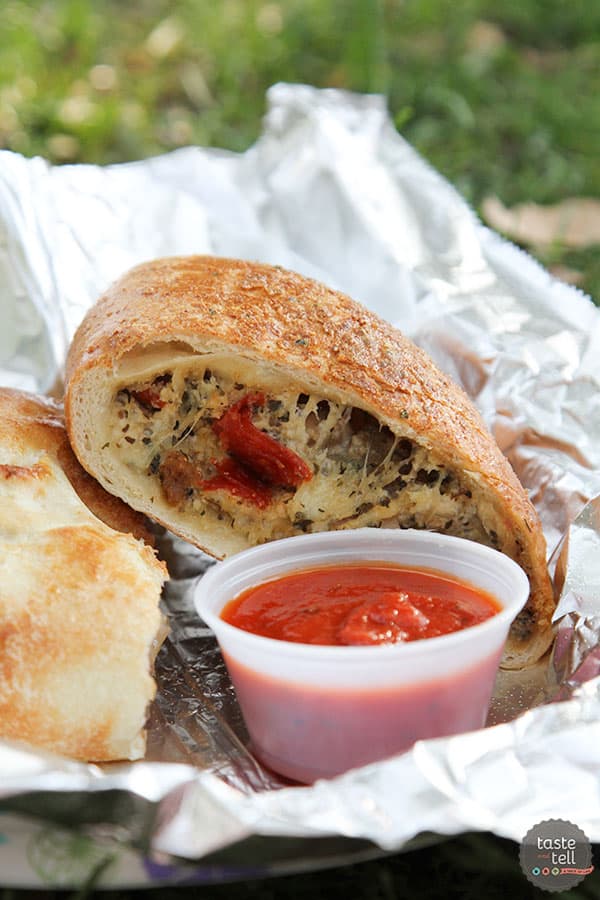 The Italian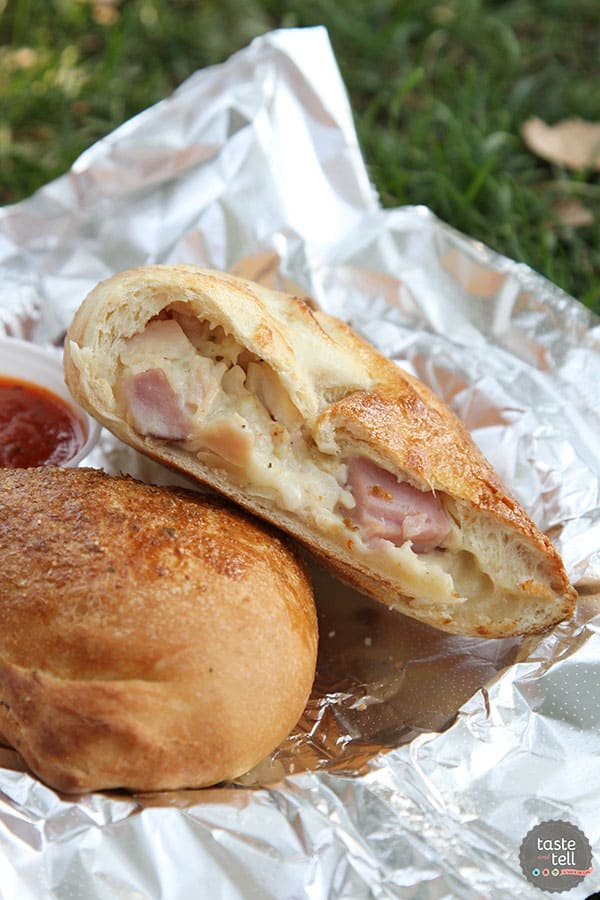 Cordon Bleu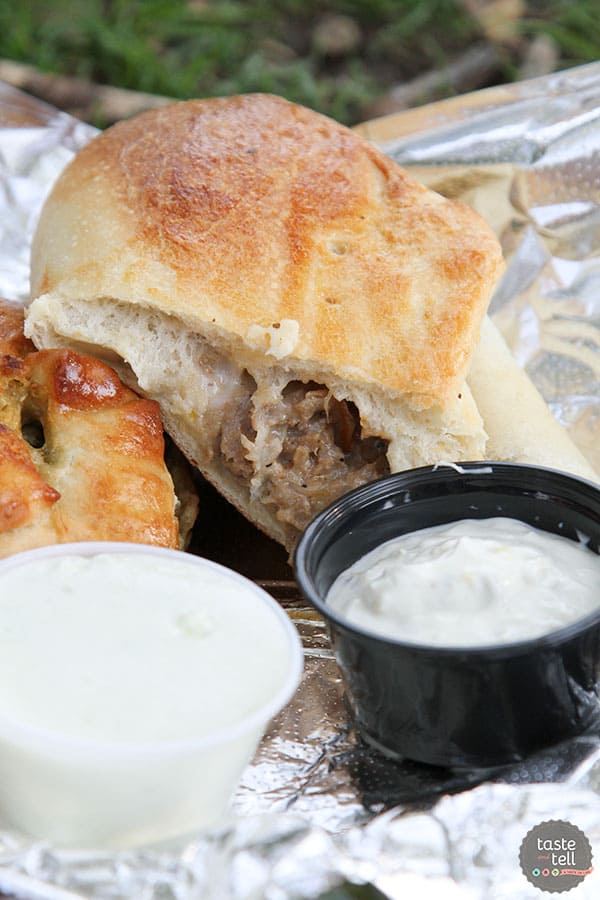 Cheesesteak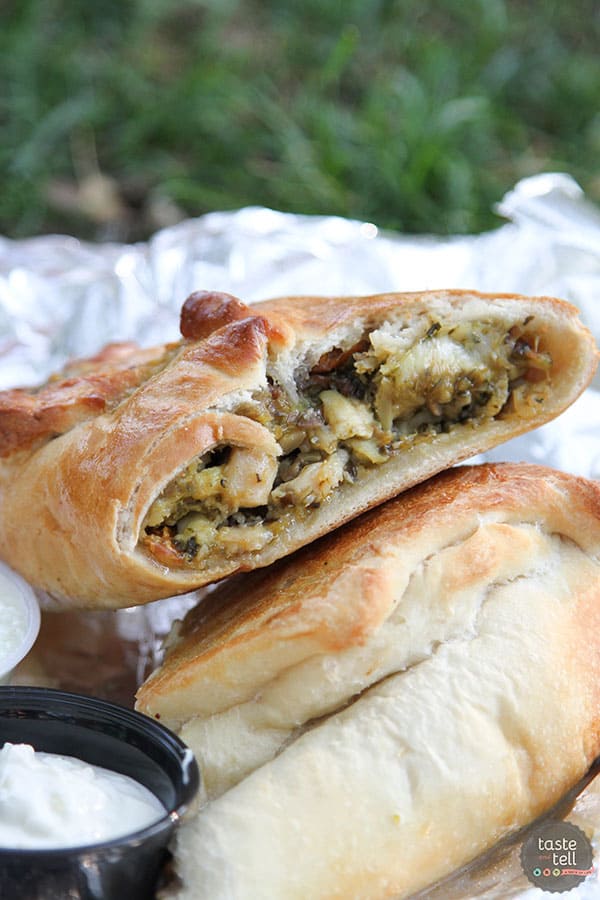 Greek
Follow my travel board and never miss any eats or adventures while I'm out and about!
Follow Taste and Tell's board Taste and Tell – Travel on Pinterest.