Can anyone else not believe that July is already over??  I'm sad that the summer is going by so quickly, but I'm really excited for August.  I have a whole month of great end-of-summer recipes to share!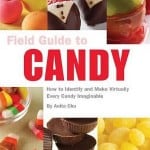 Of all the cookbooks I've featured with my Cookbook of the Month series, this one has probably been the most fun.  When I think of making candy at home, I usually think of chocolates, or even suckers or marshmallows.  And while this cookbook has all of these, it also has so much more!!  I really want to try making the gummy bears and the mint meltaways, and so much more!!
Prep Times and Total Recipe Times Listed: no
Number of Photos: lots
There is a photo of every recipe in the book.  There is a middle insert that has all of the color photos.  The photos aren't big – there are 4 to each page – but it is definitely a helpful reference.  Especially for the candies that I had never heard of before!
Difficulty Level of Recipes: easy to hard
I think that there is something in here for every level of candy-maker.  I'm not an advanced candy maker by any means, but I have made a few different candies in the past.  I think that if you are looking for an entry level book, this wouldn't be the one for you, but if you have a little bit of experience, you could probably make pretty much anything in this book.
Availability of Ingredients: easy
The hardest ingredient to find that I noticed was the golden syrup that was in the sponge toffee.  There are a few tools that might be a little harder to find, though, like molds.  But as far as ingredients go, there is a lot of sugar, butter, chocolate – and surprisingly, eggs!
Here's what I made: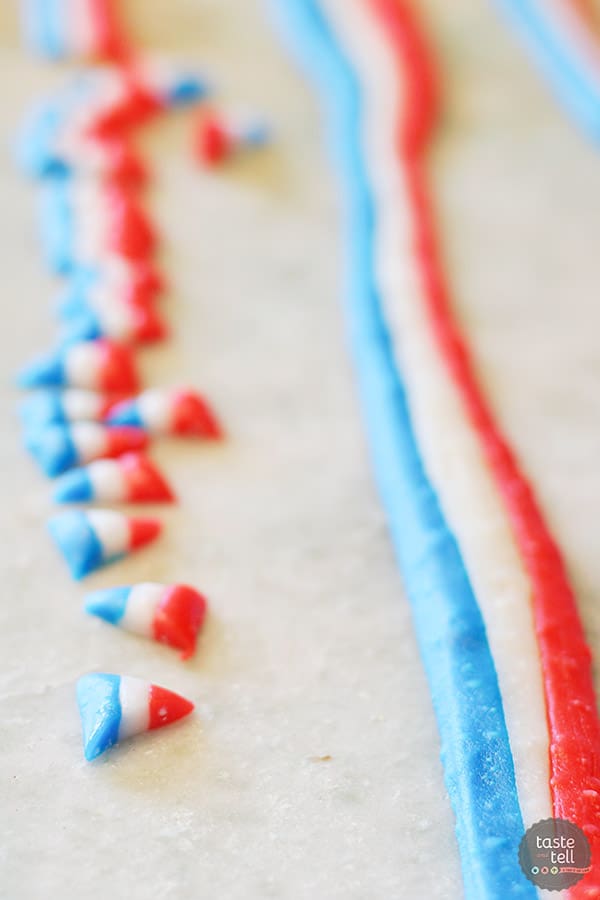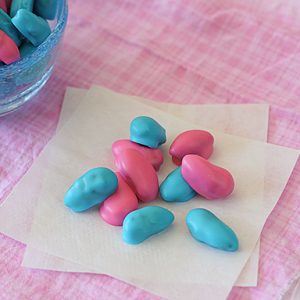 Jordan Almonds – 8 out of 10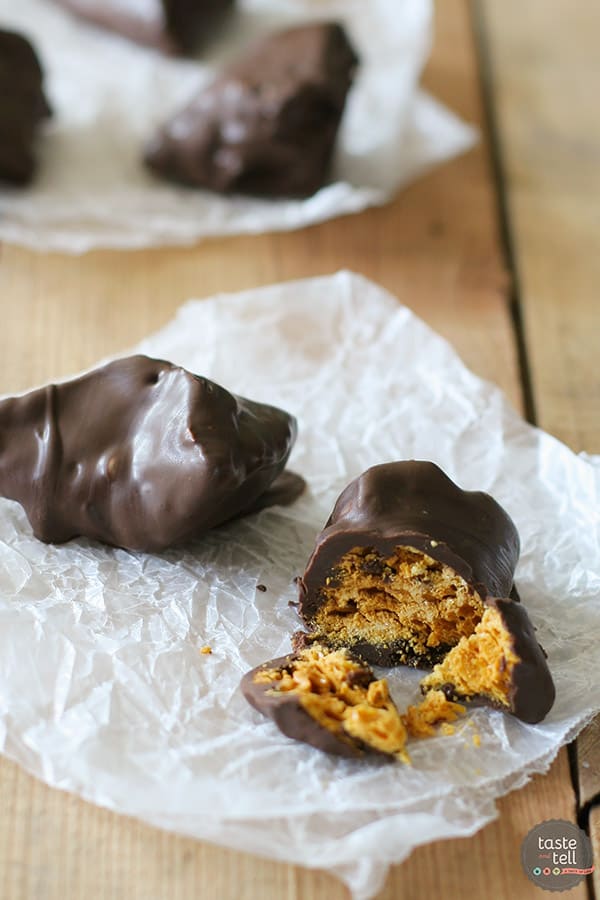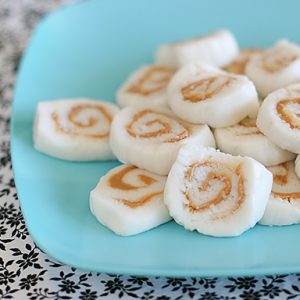 Potato Pinwheels – 7.5 out of 10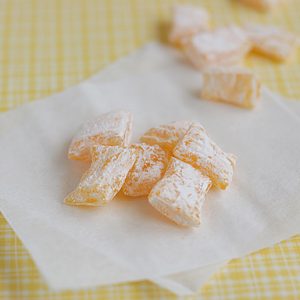 Lemon Drops – 9 out of 10
Overall Rating:  8 out of 10
I loved how fun these recipes all were.  Some of these were things that I never imagined that I could make at home!!  I don't see myself cooking out of this cookbook every day, but it's definitely one that I'm glad that I have on hand when I feel like making something fun or something special.  And like I said – there are so many other candies in the book that I am dying to try!!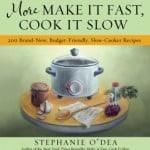 And for August… I know that a lot of people associate their slow cookers with the colder months.  Well, I love using mine in the summer!!  I would much rather have the slow cooker cooking away all day than to turn on the stove or the oven.  And since I've told of my love/hate relationship with the slow cooker in the past, I'm really looking forward to August's book – More Make it Fast, Cook it Slow by Stephanie O'Dea, author of the blog – A Year of Slow Cooking.  This is Stephanie's second cookbook, and is full of a wide variety of inexpensive slow cooker recipes.  Besides the fact that I find slow cooker food incredibly hard to photograph, this should be a really great month!