Josephinas may be a strange name, but this cheesy, green chile topped bread will leave you begging for more.  It would make a great appetizer or side dish.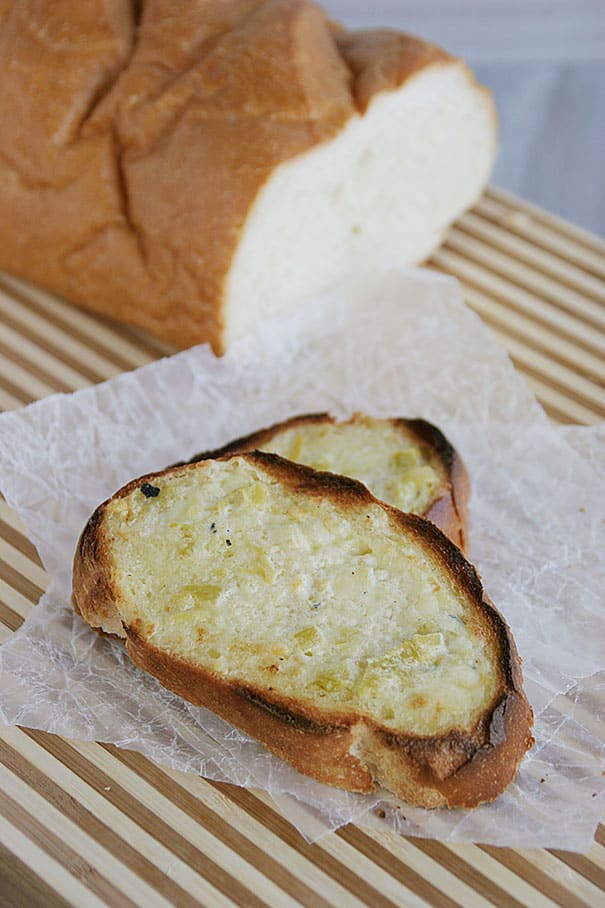 I both love and hate technology. Love it, because without it, I wouldn't have this little space of my own on the internet. Hate it, because I feel like I am constantly fighting with it. I have been working off of a laptop for quite some time now. In the last couple of months, it started giving me some problems, until a few days ago when it decided it didn't even want to turn on at all. (Luckily, I was thinking ahead and had moved everything off of it onto a hard drive. So at least nothing is stuck on there!!) I moved back to my ancient desktop computer, and although it does start, it doesn't want to do much more than that. It took me over an hour to do something the other night that should have taken me 15 minutes tops.
So needless to say, I've been hating on technology for the last few days. I was talking to my brother in law about a week ago and saying that I needed a new computer, and as luck would have it, his business had a couple of extras that were a year old that they didn't need anymore. So yesterday, I bought one from him. And I'm so grateful, because now I can at least blog again. (And hopefully it won't take me as long to get through things!!)
I feel like I should be jumping on the healthy food bandwagon – it is the beginning of the year after all – but instead, I'm bringing you a recipe that is quite the opposite today. But guess what? This bread is delicious. We ate it as an appetizer for New Year's Eve (even though I forgot about it in the oven and we had to cut off some burnt spots…), but it would make a great side dish as well. In fact, I would keep some of the topping on hand to make an easy bread side dish.  A mixture of Challenge butter, cheese, green chiles and mayonnaise tops sliced French bread that is broiled into cheesy bread goodness.  There is nothing that I didn't love about this!
I'm not sure where the name Josephinas came from, but I'm guessing I would have liked Josephina, whoever she may be. This bread is definitely quite addictive!
Like what you see here? Make sure you are following Taste and Tell for more great recipes and ideas!!

Facebook ** Pinterest ** Twitter ** Instagram ** Google+
or you can subscribe to my newsletter or Feedly or Bloglovin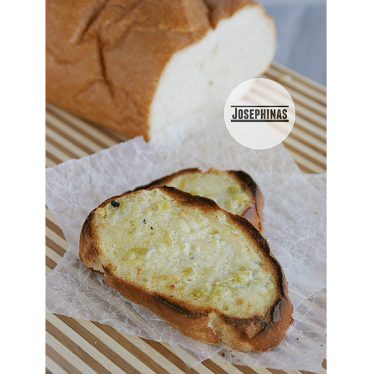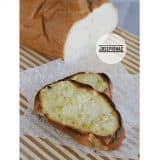 Josephinas
---
Prep Time: 10 minutes
Cook Time: 5 minutes
Total Time: 15 minutes
Yield: 10-16 slices 1x
Description
This cheesy, green chile topped bread would make a great appetizer or side dish.
---
Scale
Ingredients
1 loaf French bread
1 cup (2 sticks) Challenge butter
1 (4 oz) can diced green chiles
1 cup Monterey jack cheese, grated
1/4 cup mayonnaise
1/2 teaspoon garlic powder
---
Instructions
Slice the French bread into 1/4-1/2 inch slices. Cream the butter and then add the green chiles, cheese, mayonnaise and garlic powder.
Spread the mixture evenly on the bread slices and place face up on a baking sheet. Place under a broiler and cook until bubbly.
—————-
recipe from Challenge Butter