How to make Spiced Chickpeas with paprika, coriander and chili powder.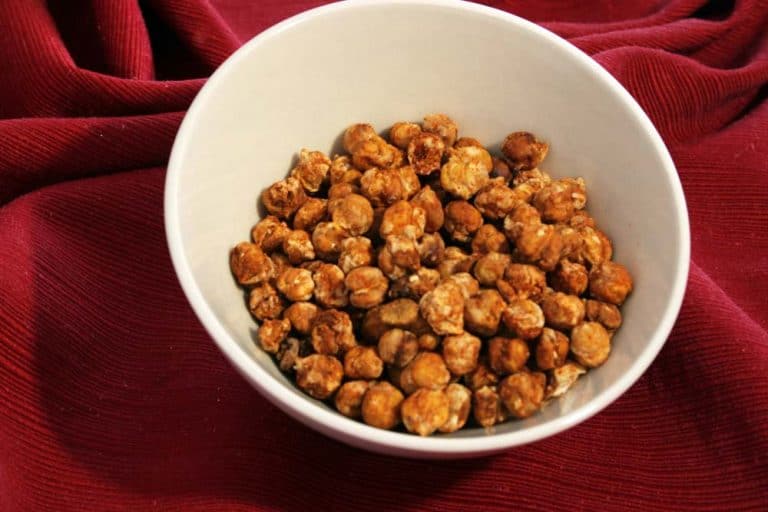 I'm having a hard time getting into the Christmas spirit this year. I'm blaming on the weather. It has been quite warm here lately, and when you live in Utah, it's not Christmas time without snow on the ground. But it looks like that is going to change. We have a big storm coming in tomorrow, which I'm excited about, but it's made it really cloudy outside today. I've been waiting all morning for a small part in the clouds to take a picture of today's recipe, but it hasn't happened – so it's artificial light. The thing I like the least about winter…
This is not the recipe I originally intended to make for this week, but it caught my eye as I was flipping through the pages of the book. First of all, it looked so easy, but it also is made with pantry staples. I just couldn't pass it up.
This is a great recipe to have on hand when you have unexpected company stop by and you need some munchies. 20 minutes and you are done. And these little chickpeas are tastier than potato chips – and much healthier!! In fact, without any added oil or fats, and packed with fiber and protein, this is actually quite a healthy snack to make for yourself when you get that salty craving.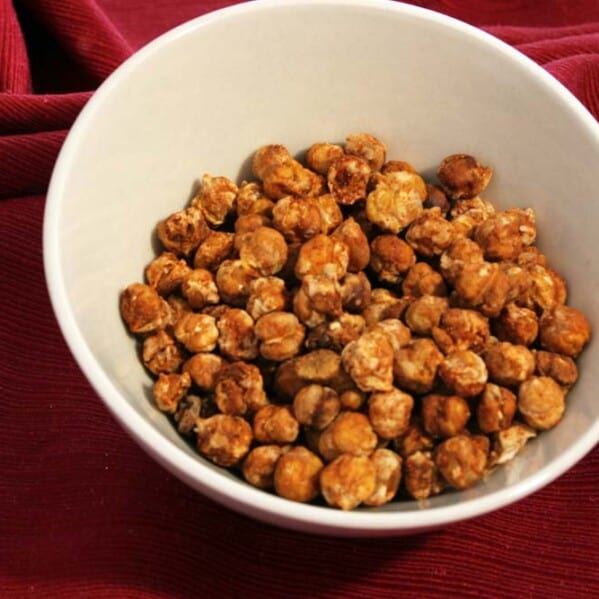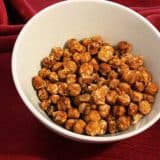 Spiced Chickpeas
---
Author:
Prep Time: 5 mins
Cook Time: 20 mins
Total Time: 25 minutes
Category: Appetizer
Description
How to make Spiced Chickpeas with paprika, coriander and chili powder.
---
Scale
Ingredients
2 tablespoons kosher salt
2 teaspoons paprika
1 teaspoon ground coriander
1/2 teaspoon chili powder
2 (15-ounce cans) chickpeas, rinsed and drained
---
Instructions
In a small bowl, combine the salt, paprika, coriander and chili powder.
Take half of the chickpeas and lay them in a single layer on a paper towel. Sprinkle half of the spice mixture over the chickpeas.
Microwave on 80% power for 18-20 minutes, stirring every 5 minutes. You will know when they are done when they are firm to the touch.
Repeat with the rest of the chickpeas and spices on a clean paper towel. Toss the batches together and let cool before serving.
Recipe Notes: