Pin It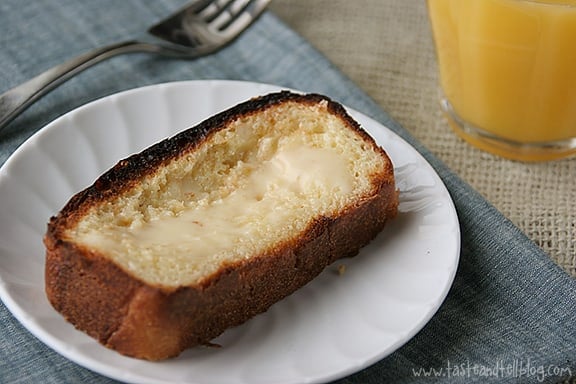 Sometimes I want something a little more complicated.  Something that I can really get my hands in while in the kitchen.  Something I can stir, or chop, or watch as it bubbles away on the stove.
And sometimes, I just need simple.  Actually, most of the time these days, I just need simple.  And it doesn't get much simpler than this breakfast treat.
Not only is this simple, but it will totally revolutionize your morning toast routine.  Three words:
Sweetened. Condensed. Milk.
Yep.  For breakfast.  Slathered on a thick slice of toasted brioche.  Whoever it is that comes up with these recipes for the Rachael Ray magazine?  Geniuses.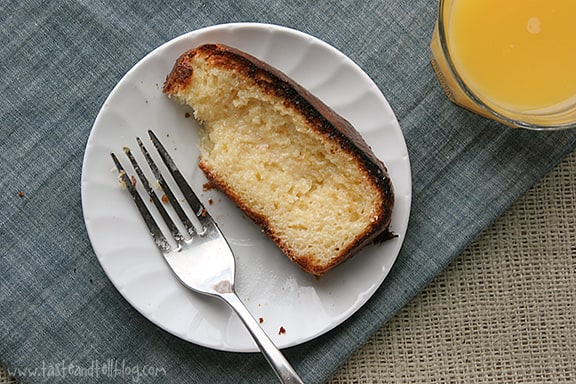 I actually don't know where to buy brioche close to me, so I decided to make my own – just so that I could get the full effect of this recipe.  And my bread got a little bit toasty brown on top.  That is why it looks burnt in these photos, but believe me – it was absolutley delicious.  And if you don't have brioche, I tried it with regular bread as well, and it was also delicious.  Maybe not quite as indulgent as the brioche, but then again, you probably shave off a ton of calories by using a slice of whole wheat bread instead of rich, buttery brioche.  🙂
So  what are you waiting for?  Get into the kitchen and give this a try!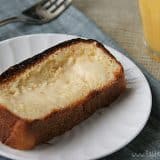 Condensed Milk Toast
---
Prep Time: 2 minutes
Cook Time: 2 minutes
Total Time: 5 minutes
Yield: 1 serving 1x
Description
This delicious breakfast treat comes together in only minutes. It's best made with brioche or challah, but works well on regular sandwich bread, as well!
---
Scale
Ingredients
1 3/4-inch thick slice challah or brioche
1/2 tablespoon butter, softened
1 tablespoon sweetened condensed milk
---
Instructions
Toast the bread. Spread with butter while still hot, then spread on condensed milk. Put it under the broiler until it is browned.
—————-