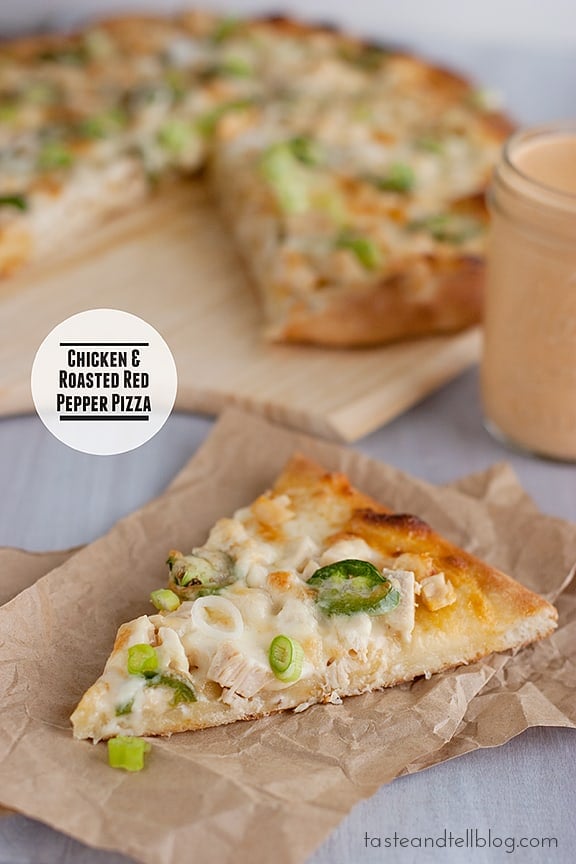 **Don't miss the giveaway below!**
One of the best parts of blogging is the friends that you will make. Most of them are just online friends, which 5 or 10 years ago, if you would have told someone that many of your friends live all over the country (or even the world), but that you've never met them in real life, you might have seemed kind of like a wacko. But these days, technology connects us in ways that wasn't even possible when I was in high school.
But every once in awhile, you are lucky enough to meet one (or some) of those online friends in real life. And you find out that you have so much in common – even beyond the food – and that person becomes one of you most dear "real life" friends.
Enter Carrian from Sweet Basil. We had met casually a couple of times before, but then at a blogging conference last summer, we really got to spend some time together, and we totally clicked. And since then, we practically communicate every day through email, texting, phone calls, and when we are lucky enough to escape our real lives, in person. And I feel so blessed to call her my friend. Not only is she a passionate and sincere blogger, but she is a passionate and sincere person. You won't find a better cheerleader to have on your side out there!!
And tomorrow is Carrian's birthday. Being the giver that she is, instead of asking for presents, she has decided to give away a bunch of presents. Really good presents. And she's asked some of her blogging friends to get in on the fun! So all this week, I'll be sharing the giveaways that Carrian has lined up for all of you. And let me just tell you – thousands of dollars worth of giveaways. This is a week you don't want to miss!! And make sure you pop over to Carrian's blog and wish her a very happy birthday. 🙂
I also have recipes for you this week, of course. Starting with pizza, since it's been a few weeks since I've posted a pizza recipe. (Yes, my name is Deborah and I am a pizza addict.) This is not your ordinary pizza. It starts with a roasted red pepper sauce that is out of this world delicious. I seriously wanted to just eat it with a spoon. And get this – only 2 ingredients plus salt. Then, for the pizza, load on some chicken and jalapenos, and of course – cheese, and you have a pizza that is oh, so good. The sauce does make enough for 2 pizzas, but I liked to use the leftover sauce to dip my pizza in to. My husband is a "dip your pizza in ranch dressing" kind of guy, but I think I'm going to become a "dip your pizza in roasted red pepper sauce" kind of girl. Can you tell I liked the sauce??
And don't forget – all this week – awesome giveaways. Don't forget to check in every day!
Chicken and Roasted Red Pepper Pizza
Pizza is topped with a roasted red pepper sauce, then chicken, jalapenos and cheese and then baked until golden and bubbly.
Ingredients
Roasted Red Pepper Sauce
2 cups heavy cream
1 red bell pepper, roasted, skin removed
salt
Pizza
12-16 oz pizza dough
1 cup cooked, chopped chicken
1-2 fresh jalapenos, sliced
1½ cups shredded Monterey Jack cheese
sliced green onions, for garnish
Instructions
To make the sauce:
Place the cream in a saucepan over medium-high heat. Cook, stirring occasionally, until reduced by half. Remove from the heat.
Place the roasted red pepper in a blender or food processor. Add the reduced cream and process until smooth. Season to taste with salt.
To make the pizza:
Preheat the oven to 450F.
Roll out the pizza dough according to the recipe directions. Spread about ½ cup of the roasted red pepper sauce on top of the crust. Top with the chicken and jalapeno slices, then sprinkle with cheese. Bake until the crust is golden and the cheese is bubbling. Sprinkle with sliced green onions before serving.
*Note* There is enough of the roasted red pepper sauce for 2 pizzas, or use the remaining sauce to dip your pizza in.
Up first, an appliance that would be perfect for making the sauce for this pizza – a Magimix Food Processor! If you want to hear all about this awesome appliance, check out this post that Carrian wrote about it. And then enter to win one of your own!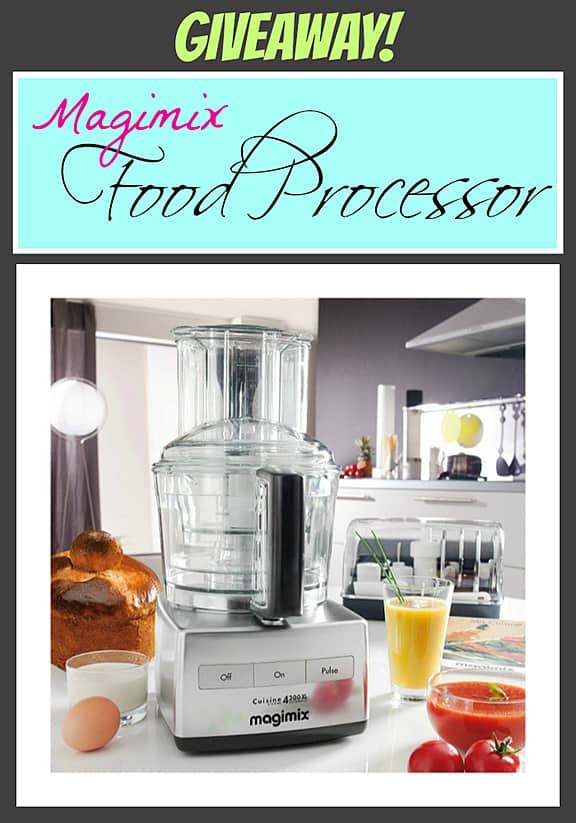 Make sure you stop by and say hi to each of the bloggers that are celebrating with Carrian!