A look at the Ruby Princess – on of the Princess Cruises ships.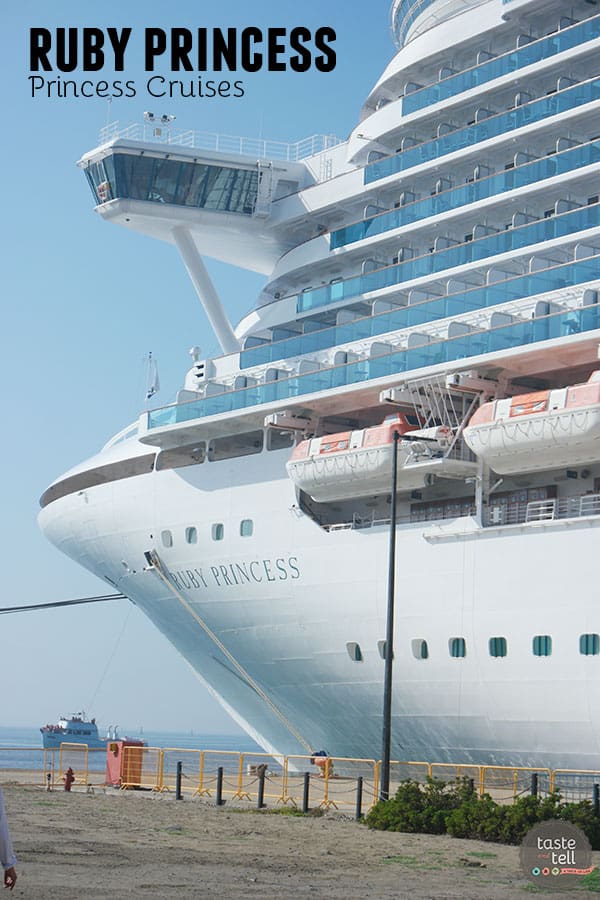 If you follow me on Instagram and/or Snapchat (@tasteandtell), you'll know that I recently went on a 5 day Culinary Cruise with Princess Cruises. I love cruising with Princess (I cruised on the Regal Princess earlier this year) so when I was given the opportunity to take this cruise recently, I knew I had to take it.
This cruise was a little bit different than most, as it was culinary based. Cat Cora (celebrity chef known as the only female Iron Chef) and Suzanne Tracht (chef and owner of Jar in Los Angeles) were both guests on the cruise, holding a cooking demo and providing a few special recipes that were served on our cruise, as well as leading special culinary excursions. Jill Whelan, who was Captain Stubing's daughter on The Love Boat, is the "Celebrations Ambassador" for Princess and led the festivities while on the cruise.
I'll be talking a lot more about what we did and what we ate in the coming weeks, but I thought I'd start off by talking about the ship. I knew that the Ruby Princess was a few years older and a little bit smaller than the Regal Princess, but I knew that I would find the same care and detail on both ships.
The Regal Princess was definitely a little bit more, well, regal, but the Ruby Princess was still wonderful and impressive. I brought my sister along with me on this cruise, and this was her first cruising experience, and I think that she was pretty blown away by all that the ship had to offer.
Our state room had two twin beds as well as a desk area, a large closet and the bathroom. We also had a balcony (which I would 100% recommend splurging on) and we lucked out by getting a state room on a lower level where our balcony was about twice as large as most. It was heavenly and I spent a lot of time out on that balcony. The rooms are not huge by any means, but I never felt cramped or like we were stepping on toes. The shower is very small and a bit difficult to shave your legs in, but I made it work and it wasn't a huge deal. We spent so little time in our room as well – there is always something going on or something to do, so we didn't even spend very much time in our cabin, outside of sleeping.
The Ruby Princess has 4 pools and 7 hot tubs, although I didn't put my swimsuit on once this cruise. Our cruise was along the California coastline, and it wasn't really cold, I didn't feel it was warm enough for swimming. But the temperature didn't stop many other people!
The Ruby Princess has multiple lounges/bars, a casino, a gym, a spa, a theatre, art gallery, library, and lots of shopping. And don't forget the restaurants! I'll be talking more about the food later, but there were definitely lots of places to eat. This is truly a small city on the water!
One of my favorite features is the Movies Under the Stars. I never did watch one of the movies on our last cruise, so it was on the top of my list to watch one this time, and it really was a lot of fun. That night we grabbed burgers and pizza and had a casual night, watching a movie under the stars. It was wonderful!
I have a bit of a hodge podge of photos below of the cruise ship. We had such a great time, and I'm already dreaming of my next cruise!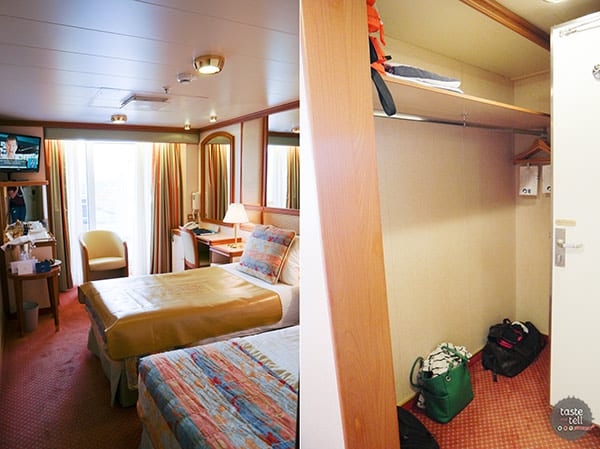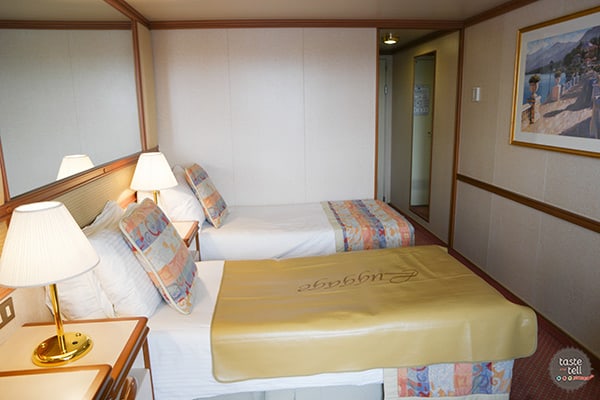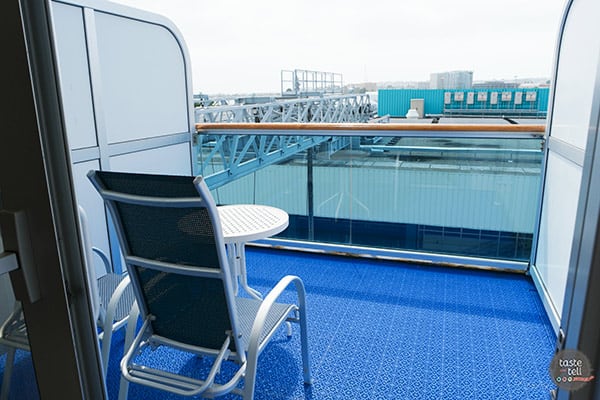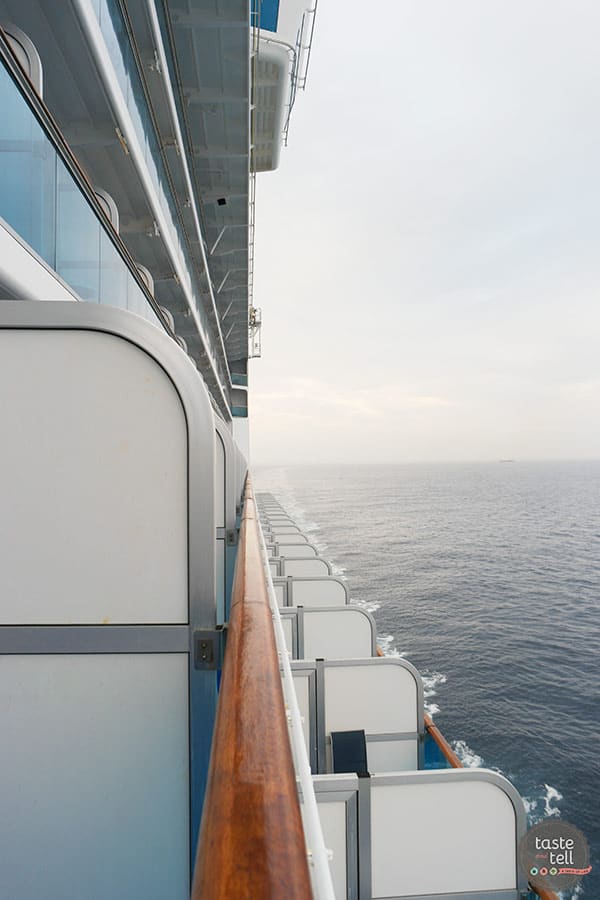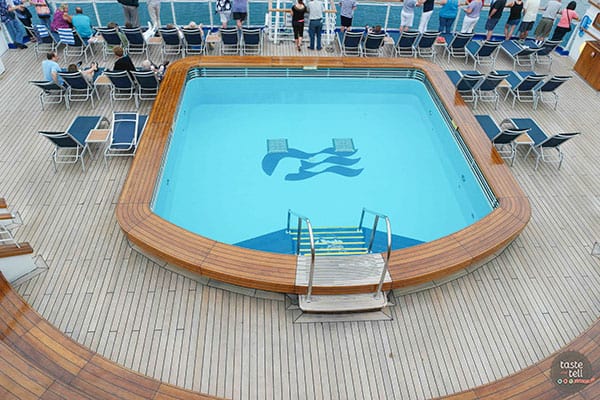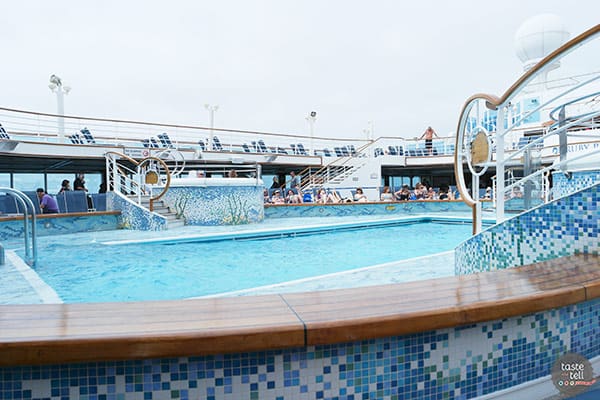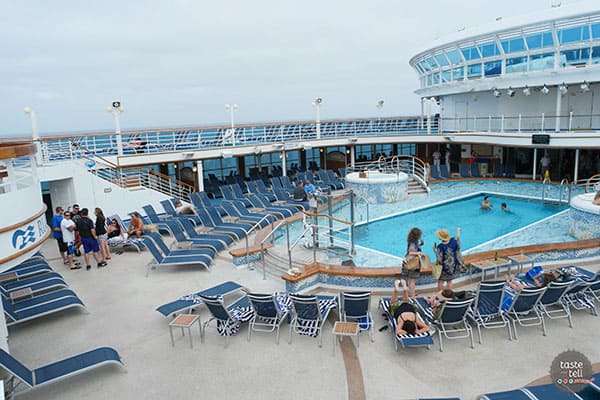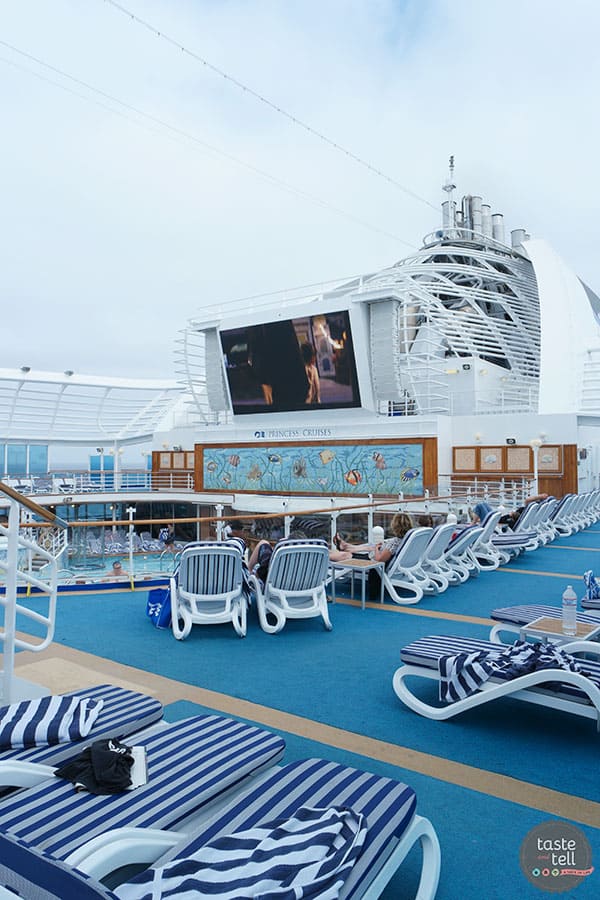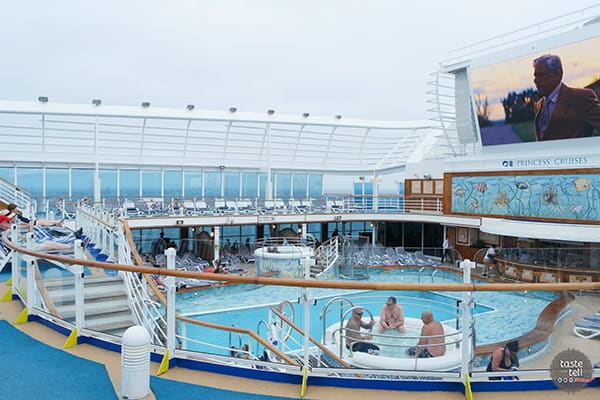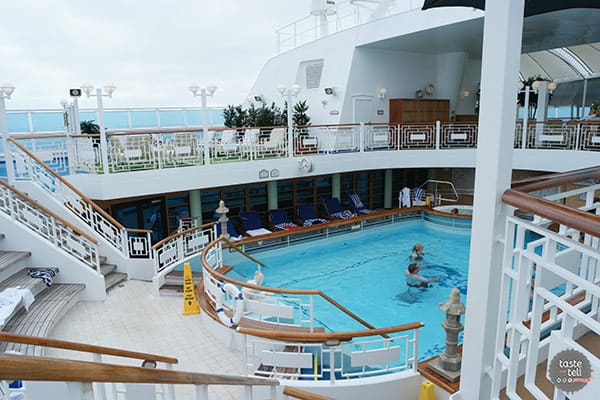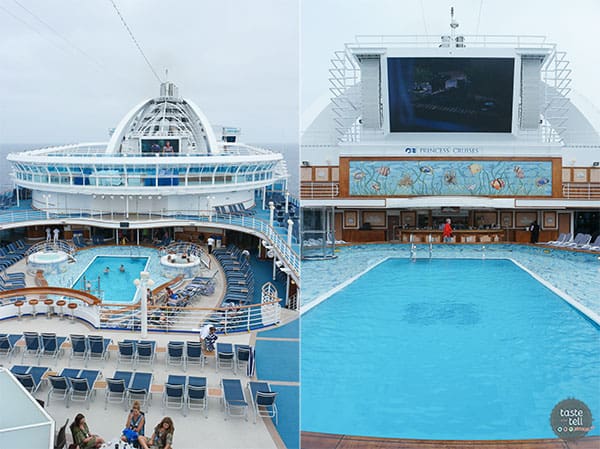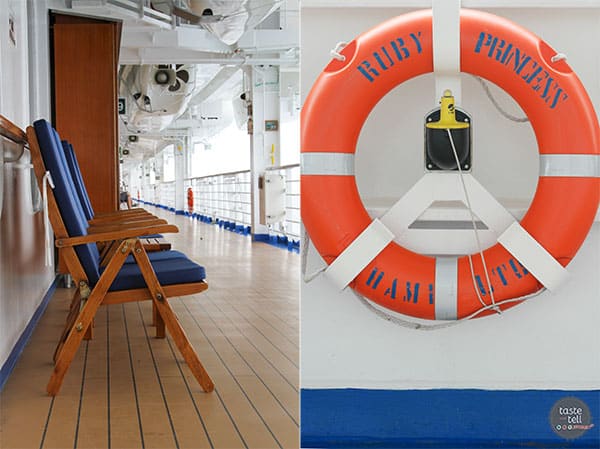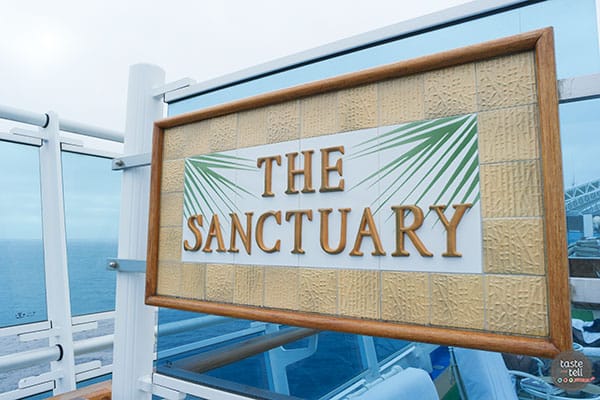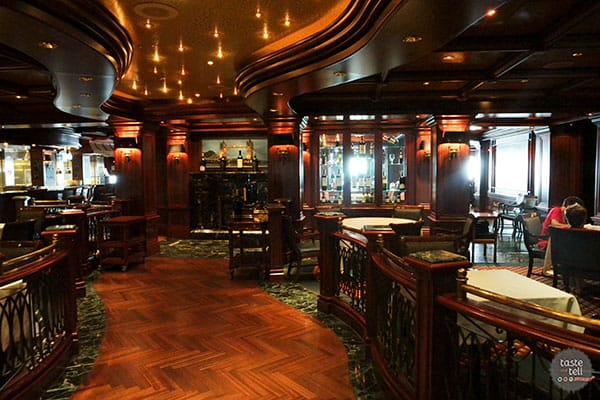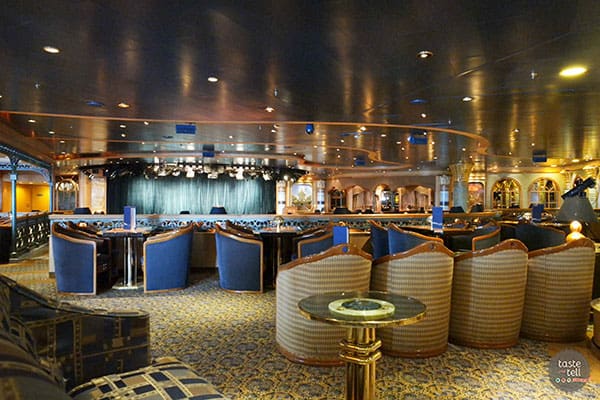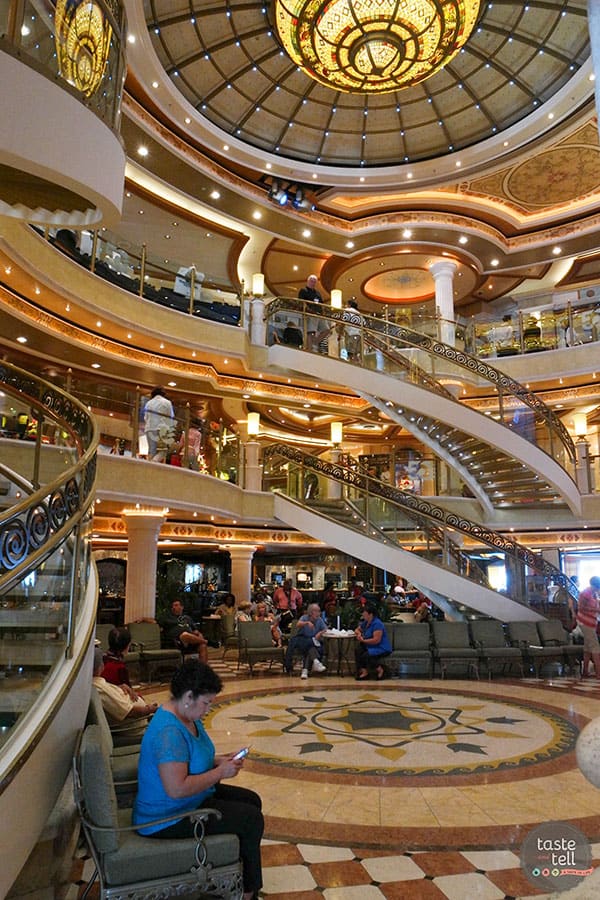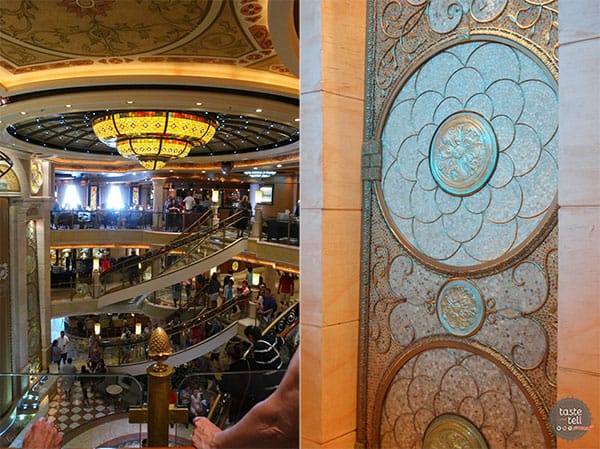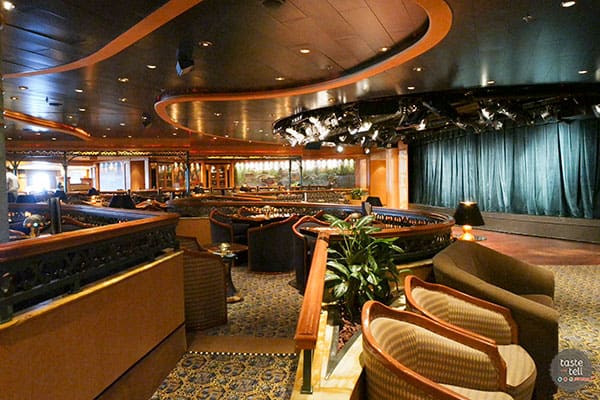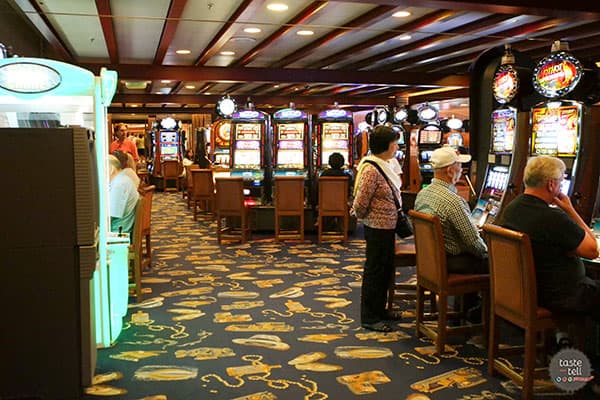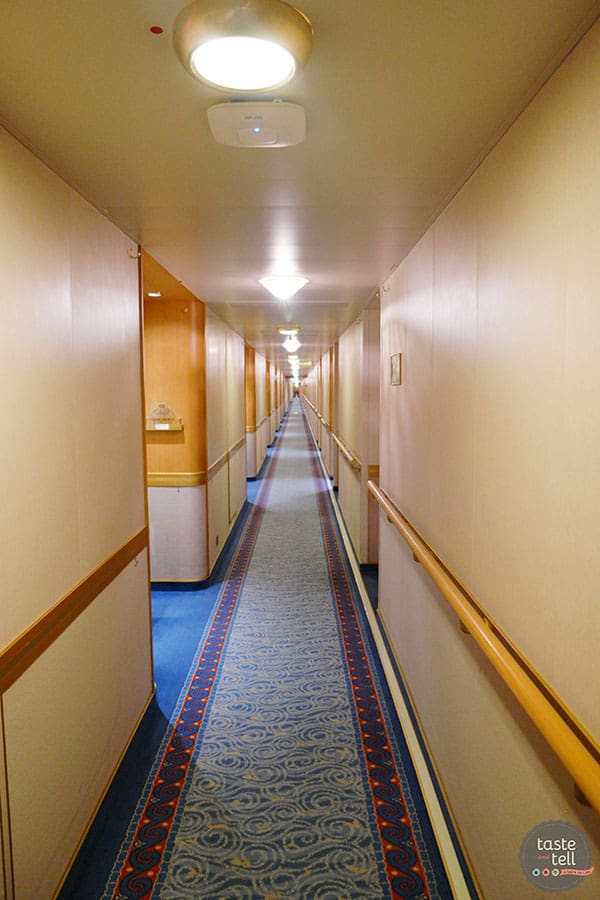 *one tip I learned on this cruise – if you have a hard time remember which side of the ship your state room is on, look at the carpet. The carpet had different colors on each side. Our side had the red.*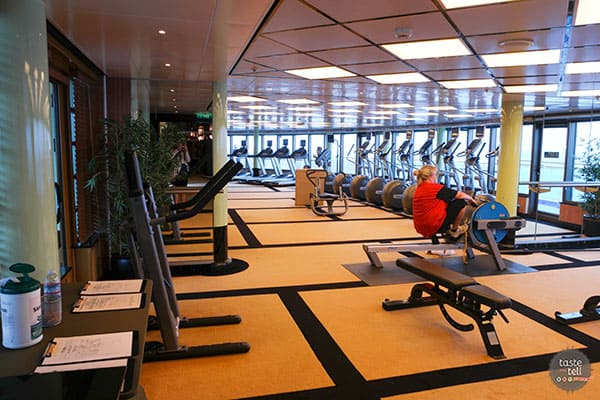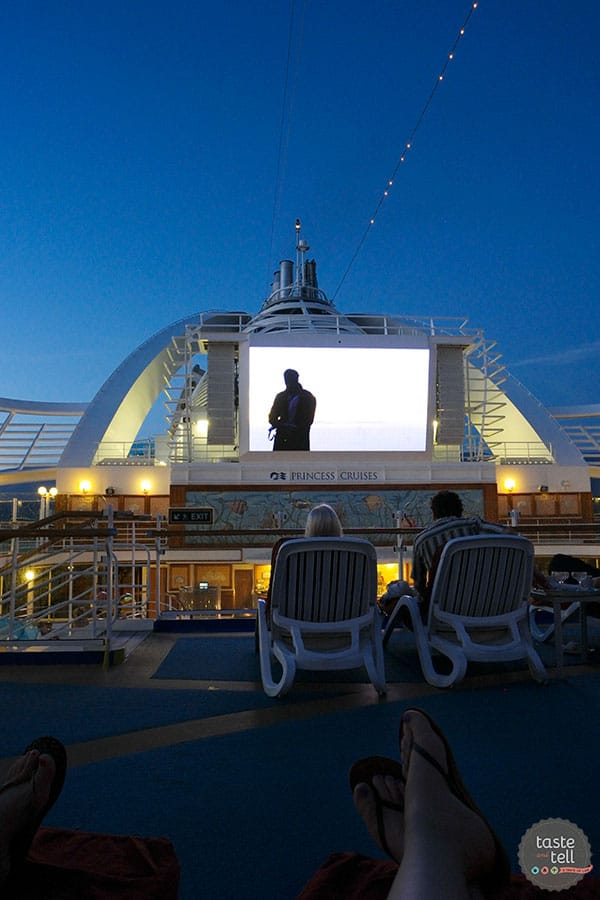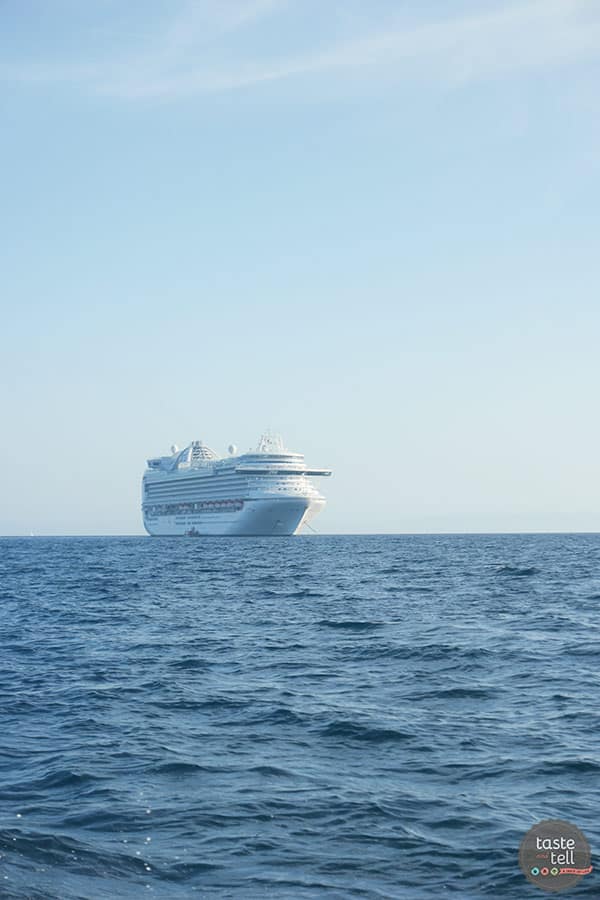 Like what you see here? Make sure you are following Taste and Tell for more recipes and ideas!
Facebook | Pinterest | Instagram | Twitter | Google+ | Weekly Newsletter | Feedly | Bloglovin
Don't miss a thing! Follow me on Pinterest to see what I'm pinning!
Visit Taste and Tell's profile on Pinterest.



This post has been sponsored by Princess Cruises. I'm so glad to be able to work with companies and organizations that I truly believe in. Thank you for supporting them, too.