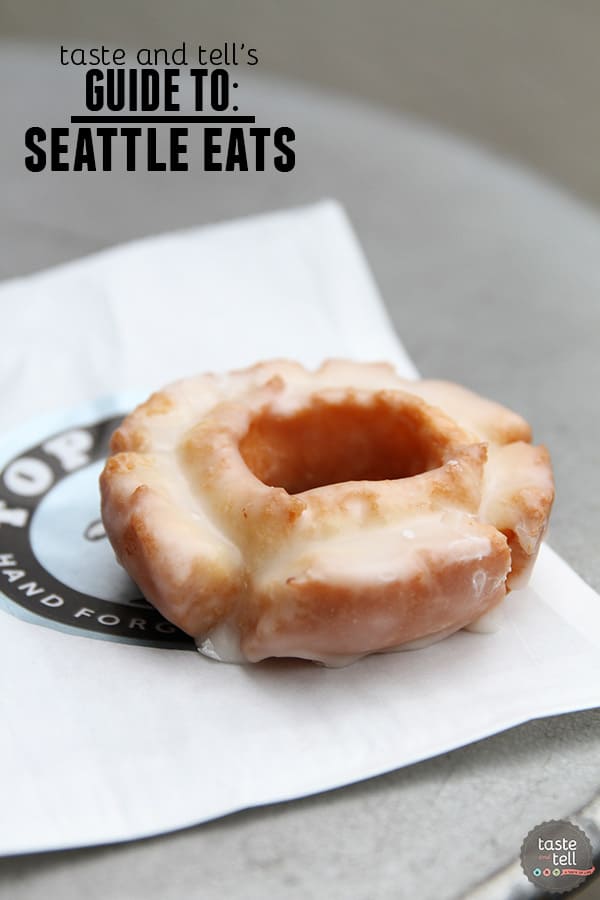 Planning a trip to Seattle? Looking for some recommendations of where to eat while you are there? While this list is far from comprehensive, it lists the places I've eaten on my trips to the Emerald City. Click through on the photos or the links to see more details and photos for the restaurants!
(*note – this post will be updated as more restaurants are visited!)
Lola by Tom Douglas:
Hit up Lola for brunch and don't skip the potatoes. Or the doughnuts. Or the eggs Benedict. I'm guessing you can't go wrong here, because everything I ate was amazing.
Read more about Lola here.
Lola
2000 4th Avenue
Seattle, WA
www.tomdouglas.com
Dahlia Bakery:
Dahlia Bakery was across the street from Lola, so I had to stop and get a slice of their famous Coconut Cream Pie to go. While not life altering, it was really good and I devoured the whole piece in my hotel that night.
Read more about Dahlia Bakery here.
Dahlia Bakery
2001 4th Ave
Seattle, WA
website
Beechers Handmade:
While strolling through Pike Place Market, I had to stop at the iconic Beechers Handmade for some of their mac and cheese. Surprisingly, in my previous visits to the city, I had never made it to Beechers, so I was glad that I had the chance to try it. I could have spent all day in the store sampling cheese, but it was definitely worth getting some of the macaroni and cheese. Some of the creamiest, cheesiest mac and cheese I've ever had!
Read more about Beechers Handmade here:
Beechers Handmade
1600 Pike Place
Seattle, WA
website
Fran's Chocolates: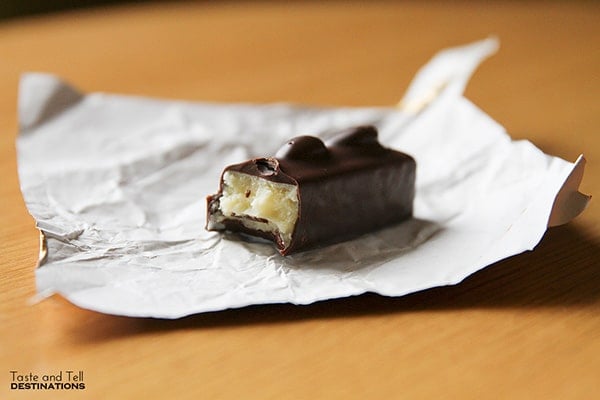 A little on the pricey side, but oh, so delicious. Try the Coconut Gold Bar! <3
Read more about Fran's Chocolates here.
Fran's Chocolates
1300 East Pike Street
Seattle, WA 98122
www.franschocolates.com
Daily Dozen Doughnuts: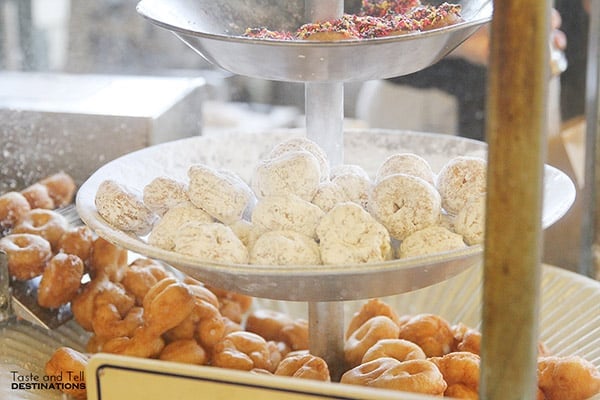 If you are needing a snack while browsing through Pike Place Market, you have to stop for fresh mini doughnuts. Eat them while they are hot!
Read more about Daily Dozen Doughnuts here.
Daily Dozen Doughnuts
93 Pike Street at Pike Place Market
Seattle, WA 98101
Lowell's Restaurant: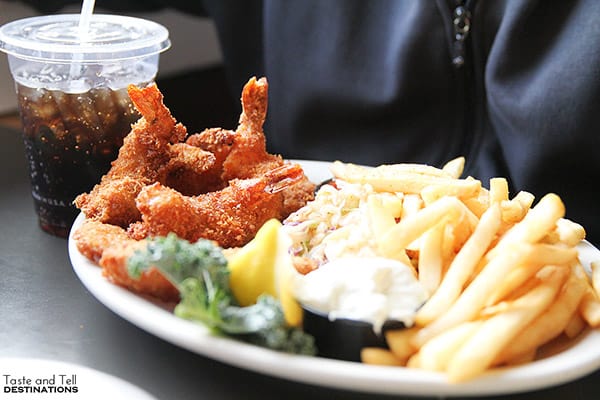 We blindly chose this restaurant at Pike Place, but fell in love with the fried fish and the view.
Read more about Lowell's Restaurant here.
Lowell's Restaurant
1519 Pike Place in Pike Place Market
Seattle, WA 98101
eatatlowells.com
Top Pot Doughnuts: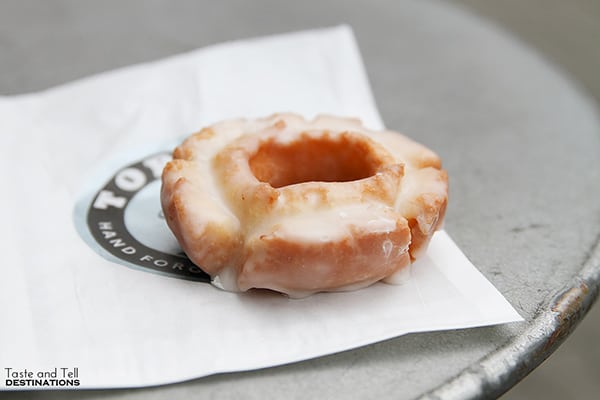 The lemon old fashioned – try it!! But I don't think you could go wrong with any doughnuts from Top Pot!
Read more about Top Pot Doughnuts here.
Top Pot Doughnuts
2124 5th Avenue
Seattle, WA 98121
www.toppotdoughnuts.com
Skillet Counter: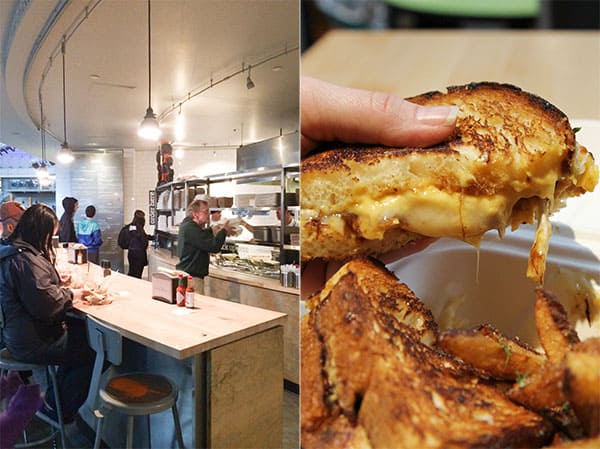 2 words – bacon jam. Easily one of my favorite things to get in Seattle – you have to try the grilled cheese with bacon jam. It's messy and gooey and will totally ruin you diet, but oh so worth it!
Read more about Skillet Counter here.
Skillet Counter
305 Harrison Street
Seattle, WA 98109
www.skilletstreetfood.com (check their website for all of their locations, as well as where the food truck will be.)
The Lucky Diner: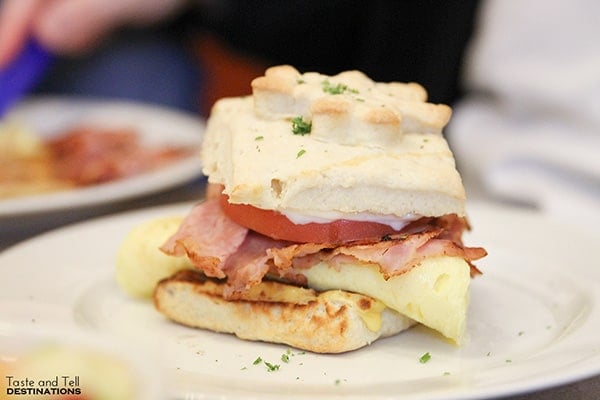 Another unplanned eat – we only tried the breakfast here, but loved it! My favorite were the biscuits, but the Huevos Rancheros were pretty good as well!
Read more about The Lucky Diner here.
The Lucky Diner
2630 1st Avenue
Seattle, WA 98121
www.theluckydiner.com