6 Places to Eat in Seattle, Washington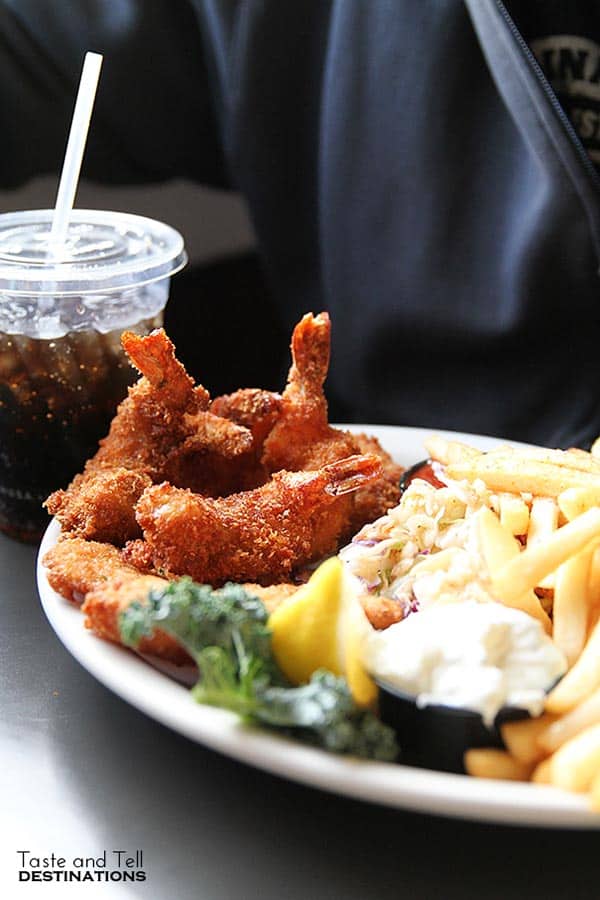 The thing I was looking forward to the most on our weekend trip was the food, of course!!
But I learned 2 very important things this trip.
1 – bring cash if you are eating in Seattle. 2 of the spots I wanted to eat at didn't work out because they only took cash and we didn't have any. (The first, it was a downpour, and we walked a couple blocks away only to find out they only accepted cash. We were so soaked that we gave up on finding an atm and going back. The second, after we found out they only took cash, we tried the atm, but it wasn't working. So it just wasn't our lucky day.)
2 – traveling with kids really changes things. I love my kids to death, but sometimes plans change if they are hungry and impatient. And that's ok.
It all worked out in the end, though, because we got to eat at some great places! Here is a quick rundown of our Seattle Eats on this trip!
Fran's Chocolates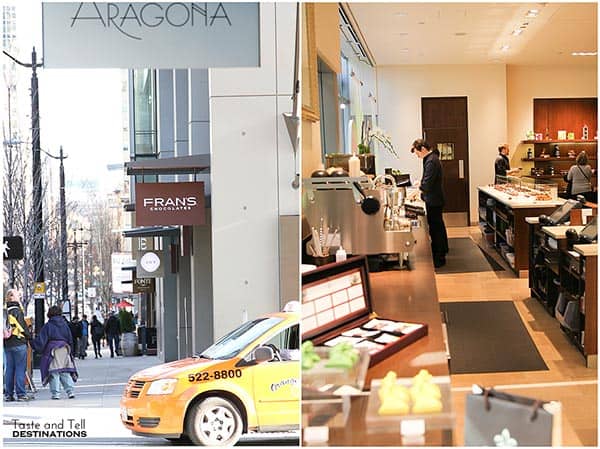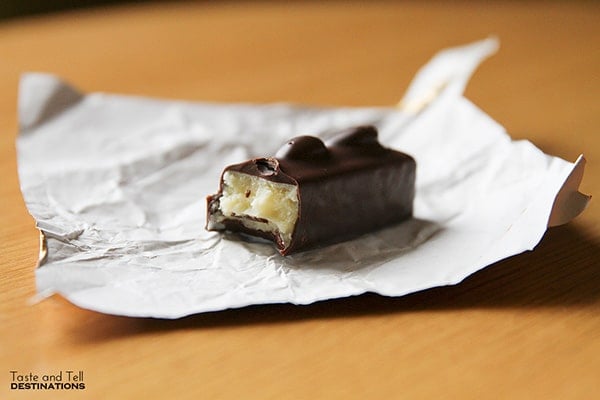 Fran's Chocolates was on my radar because I had heard of their Coconut Gold Bars. It's located in front of the Four Season's Hotel, and the chocolates are quite spendy, but wow – they were really good!! I tried the smoked salt caramel and of course the Coconut Gold Bar. They were a splurge, but worth it!
Fran's Chocolates
1300 East Pike Street
Seattle, WA 98122
www.franschocolates.com
Daily Dozen Doughnuts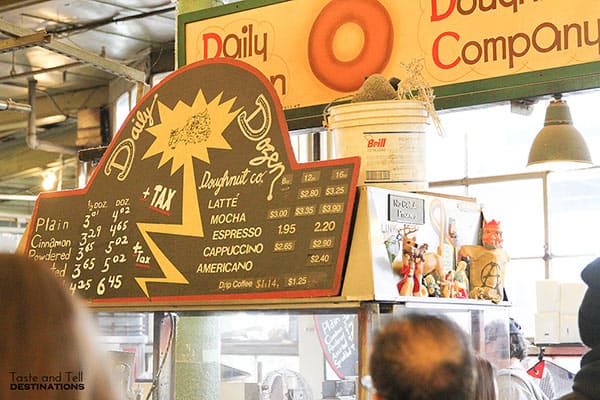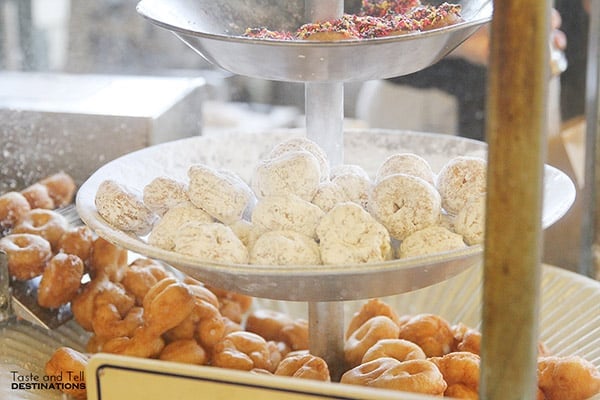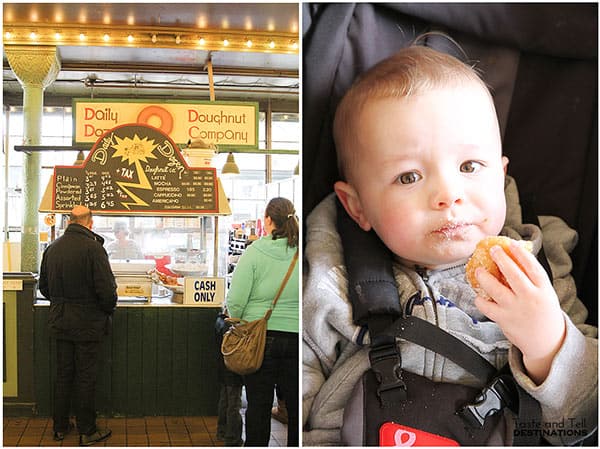 This one was unplanned, but I can never turn down a doughnut!! We were walking through Pike Place Market before dinner, and the kids were hungry when we came upon Daily Dozen Doughnuts. Fresh doughnuts, fried right before your eyes – how could we resist?? Another that is cash only, but these little doughnuts were delicious and a perfect before dinner snack!! 🙂
Daily Dozen Doughnuts
93 Pike Street at Pike Place Market
Seattle, WA 98101
Lowell's Restaurant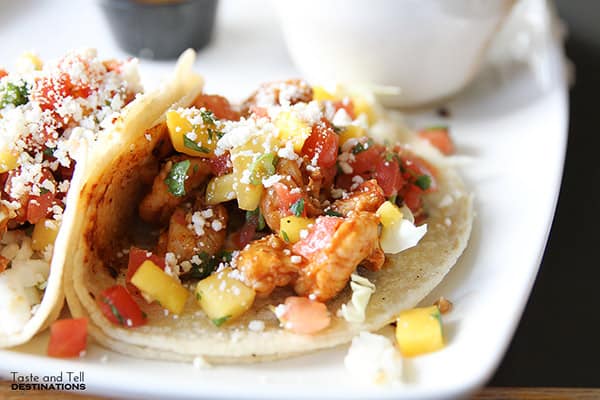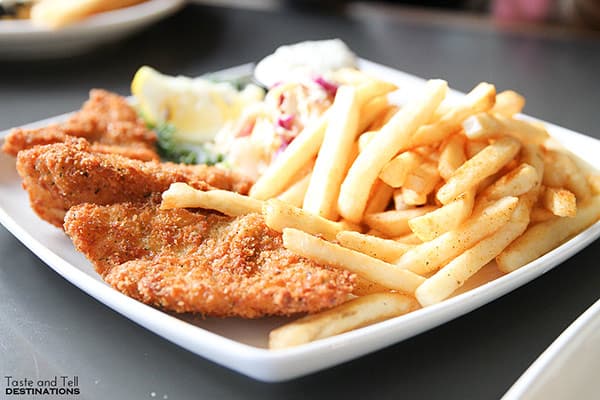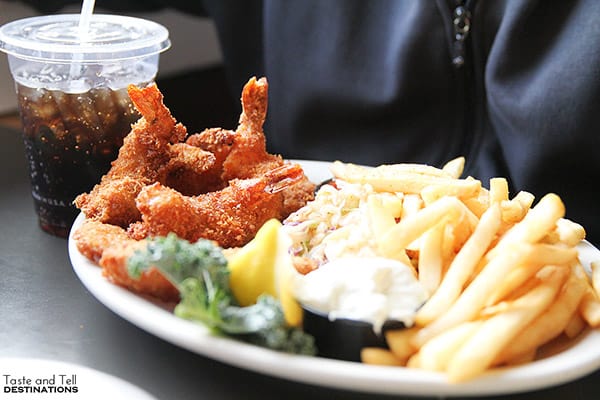 This is another one that was unplanned, but the kids were hungry and cranky, and we wanted seafood, so we chose the first place that we came across. It worked out, though, because it was delicious!! My favorite was the fried fish, and the shrimp was great, too. You can't beat the views, either – it was a great place to watch the sun go down!
Lowell's Restaurant
1519 Pike Place in Pike Place Market
Seattle, WA 98101
eatatlowells.com
Top Pot Doughnuts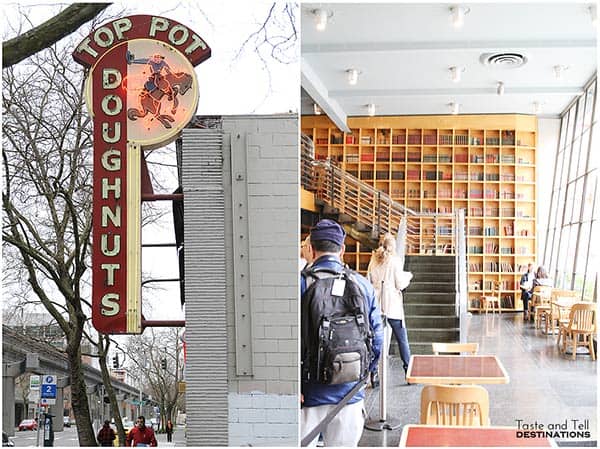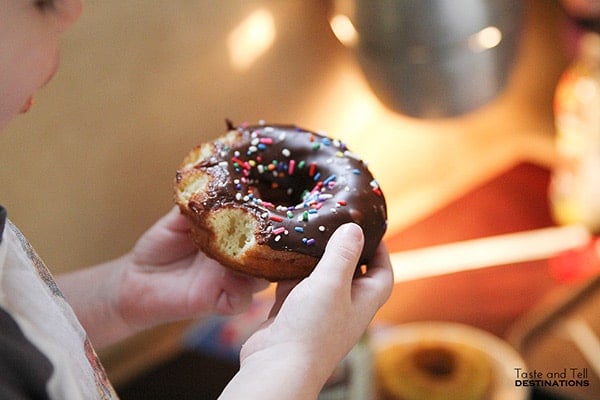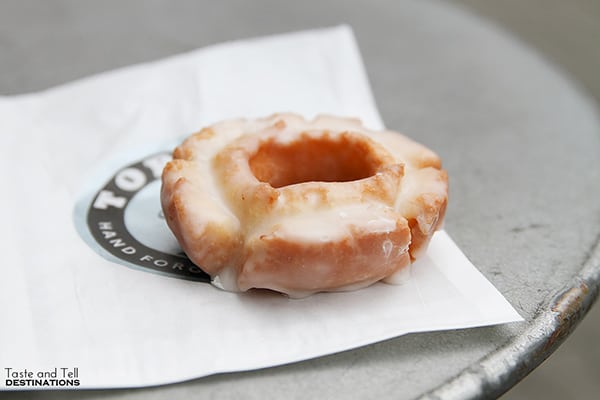 So we all know by now that I'm a little obsessed with doughnuts. Top Pot was high on the list of places I wanted to eat, so Saturday morning we ventured over to enjoy some doughnuts. They were all delicious, but my favorite was probably the regular old fashioned. There was also a lemon old fashioned that I fell in love with. This is a must visit if you are in Seattle.
Top Pot Doughnuts
2124 5th Avenue
Seattle, WA 98121
www.toppotdoughnuts.com
Skillet Counter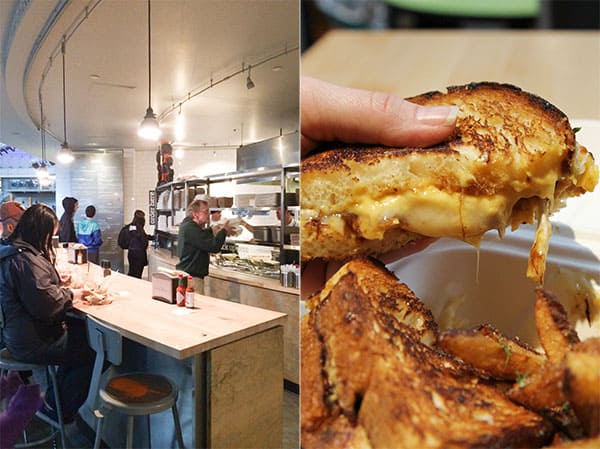 I had heard about Skillet on some show on the Food Network – they are known for their Bacon Jam and their food truck. I had to try one of their famous grilled cheese sandwiches, so I was excited to see they had one of their permanent locations at the Armory at the Seattle Center near the Children's Museum. I was not disappointed. This sandwich was one of the best – if not the best – things I ate this trip. This sandwich is not to be missed!!
Skillet Counter
305 Harrison Street
Seattle, WA 98109
www.skilletstreetfood.com (check their website for all of their locations, as well as where the food truck will be.)
The Lucky Diner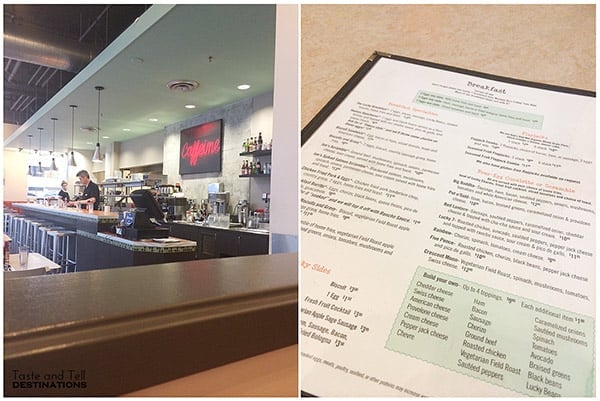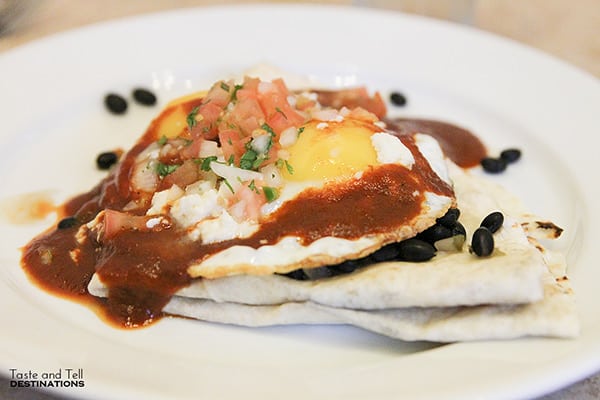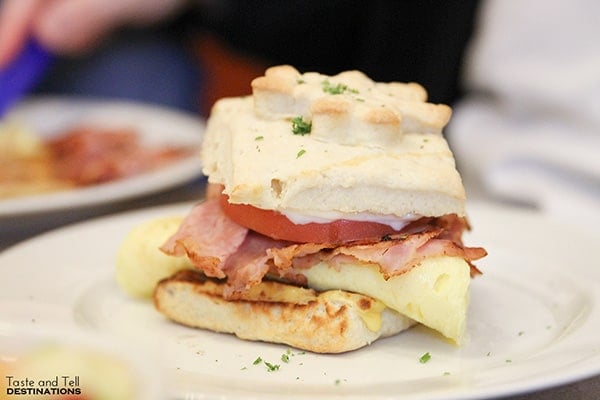 On Sunday morning, we ventured out to find some breakfast. We kind of went blindly. The place we had originally planned didn't work out, and we drove by The Lucky Diner and decided to try it. Not only was the food great, but the service was beyond wonderful. Our server was great with the kids, even bringing balloons to my son because it was his birthday. I had the Huevos Rancheros and they were delicious and filling. My husband had the Biscuit Sandwich, and I couldn't stop stealing pieces of his biscuit. It was SO good.
The Lucky Diner
2630 1st Avenue
Seattle, WA 98121
www.theluckydiner.com
Looking for more? Check out my full guide to eating out in Seattle!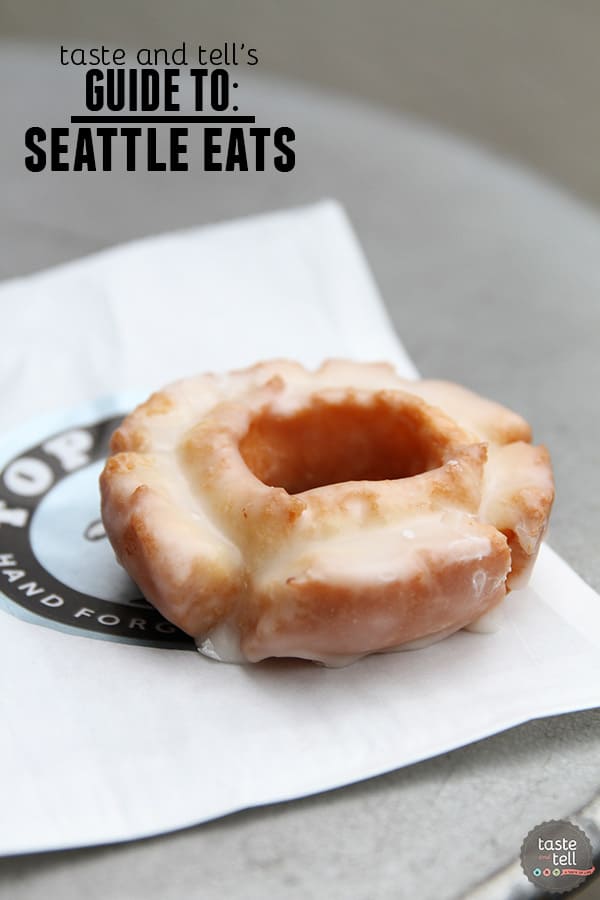 Taste and Tell's Guide to Where to Eat in Seattle