From sweet to savory, here are 3 restaurants in Heber City Utah that you need to put on your must try list. Perfect for breakfast, lunch or dinner, and dessert!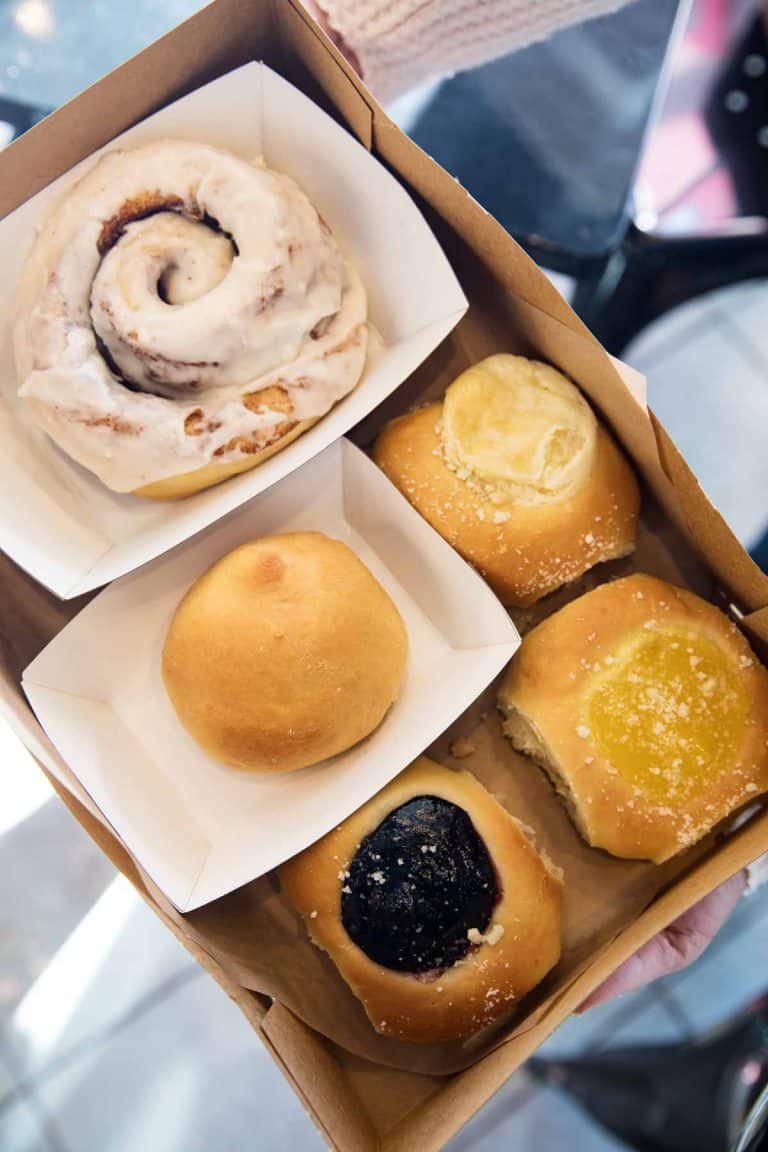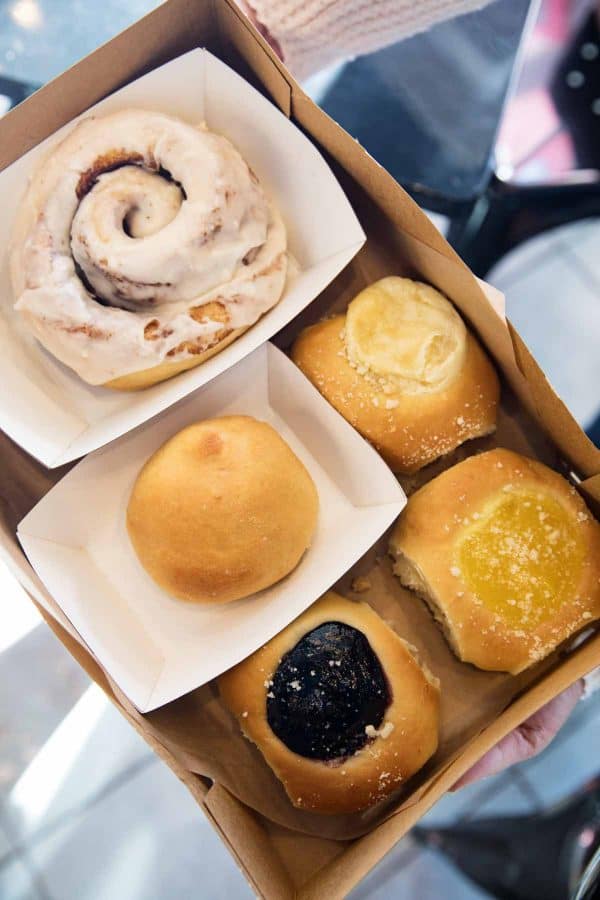 Just south of Park City, Utah, Heber City is a small mountain town full of charm. While it has grown over the years, it is still a town that is fueled by tourism.
I've had several restaurants on my to-try list, so I enlisted the help of my mom and 2 of my sisters one morning and we headed up for a day of eating.
We tried 3 different restaurants, and every one of them was a home run. The video from our day of eating is below, as well as some additional information from each restaurant.
See the video here – Must Try Restaurants in Heber City, UT
Make sure to watch for part 2 next week where I make something that is inspired by something I ate in this episode. There was so much great food!!
Dottie's Kolaches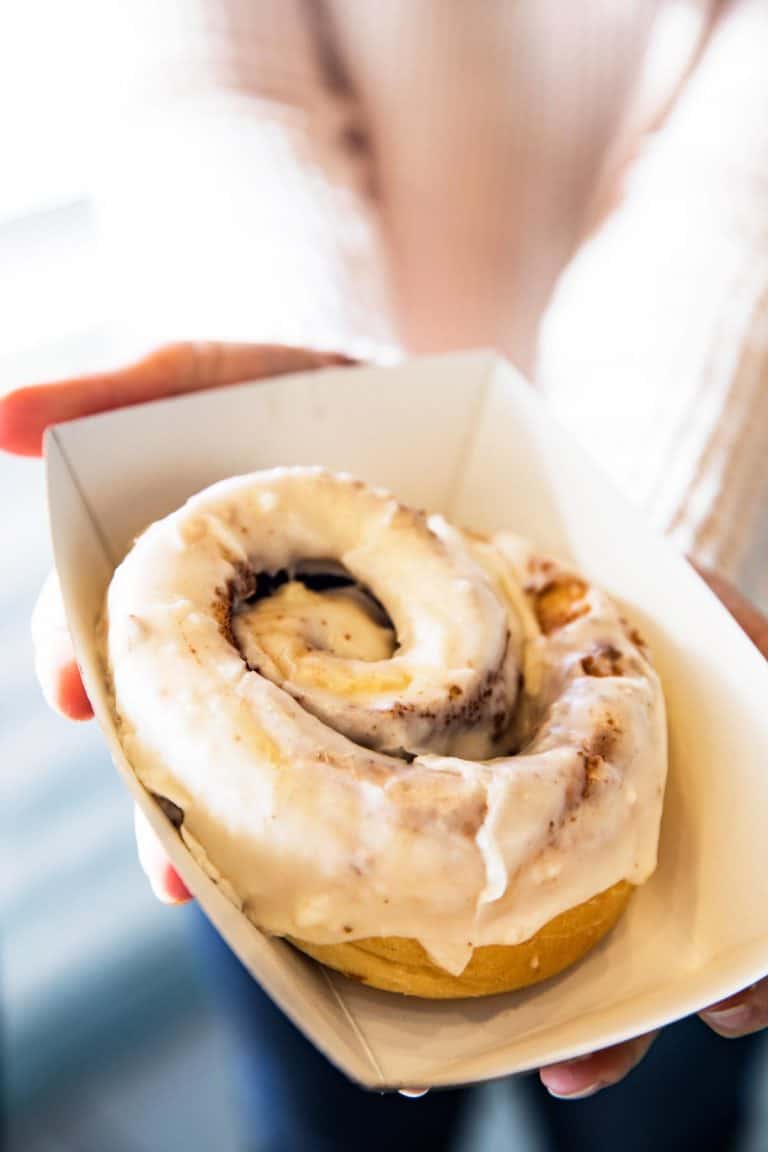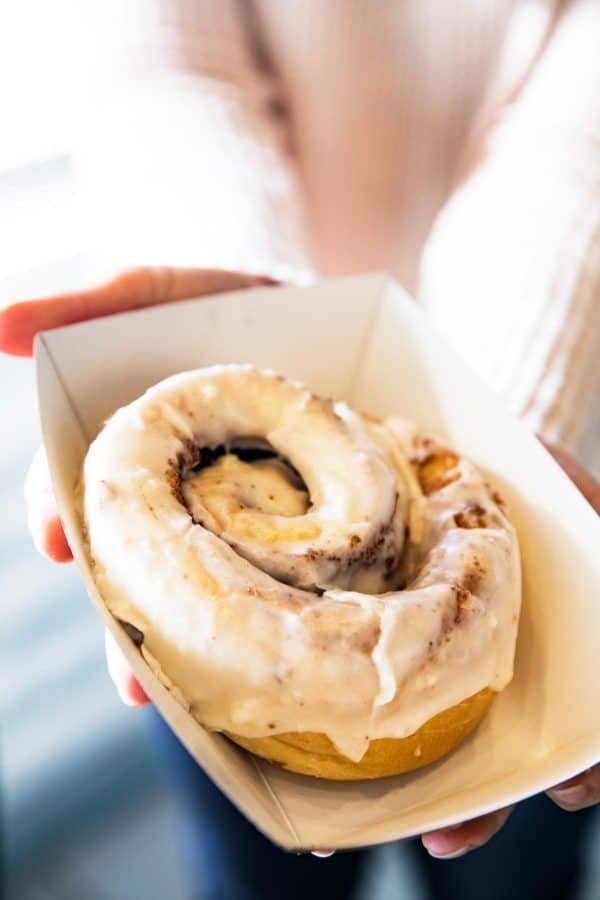 Cinnamon Roll from Dottie's Kolaches
Dottie's Kolaches is the reason I wanted to make this trip to Heber. I think I discovered Dottie's through Instagram, but I couldn't wait to try not only their kolaches, but I had also heard great things about their cinnamon rolls.
This was our first stop, and it definitely did not disappoint. We tried a variety of kolaches – both sweet and one savory – as well as a cinnamon roll. They also sell Ruby Snap cookies, and we ended up grabbing one of those as well.
The kolaches were amazing. The lemon kolache topped the list for all of us. I really enjoyed the savory kolache as well (it had a ham and cranberry and cream cheese filling). And the cinnamon roll? One of the best that I've had. It was soft and perfectly spiced. So, so good.
Dottie's also has a whole menu of specialty sodas, as well, so there is something there for everyone. The seating area inside is small, but I'm guessing that most of their customers utilize the drive thru the most.
Dottie's Kolaches
95 S State Street
Heber City, UT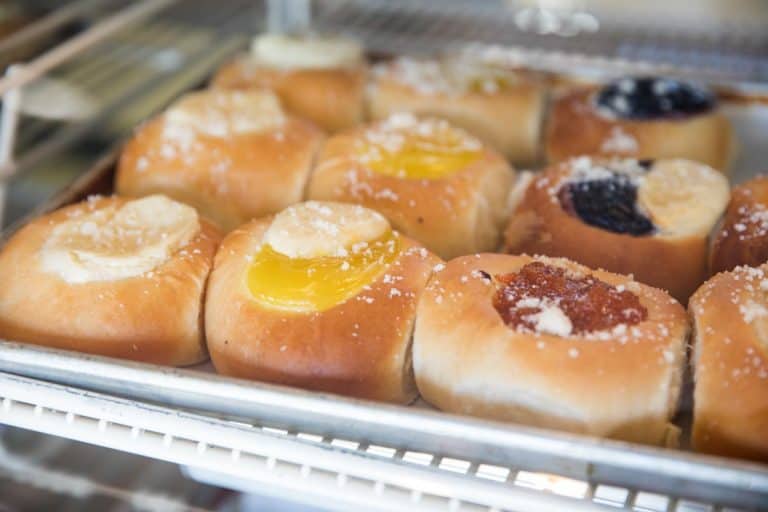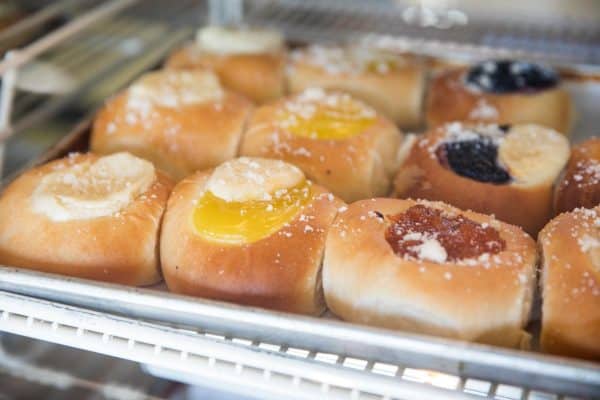 Kolaches from Dottie's Kolaches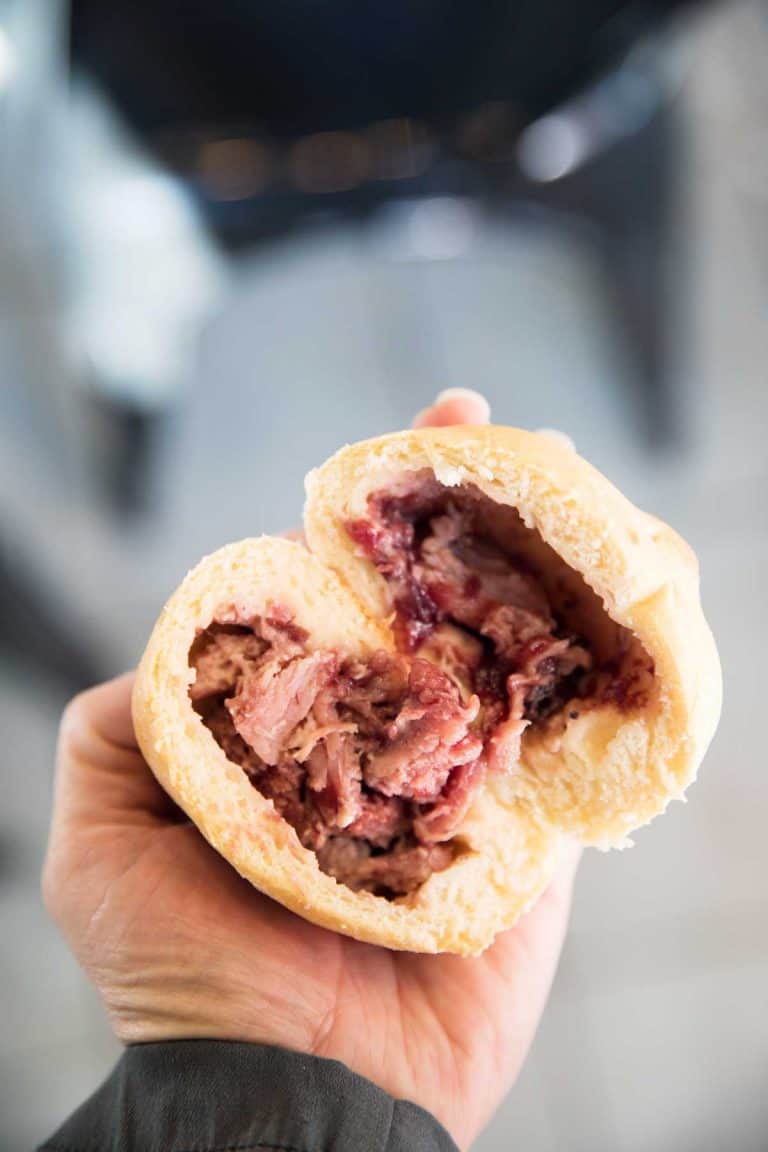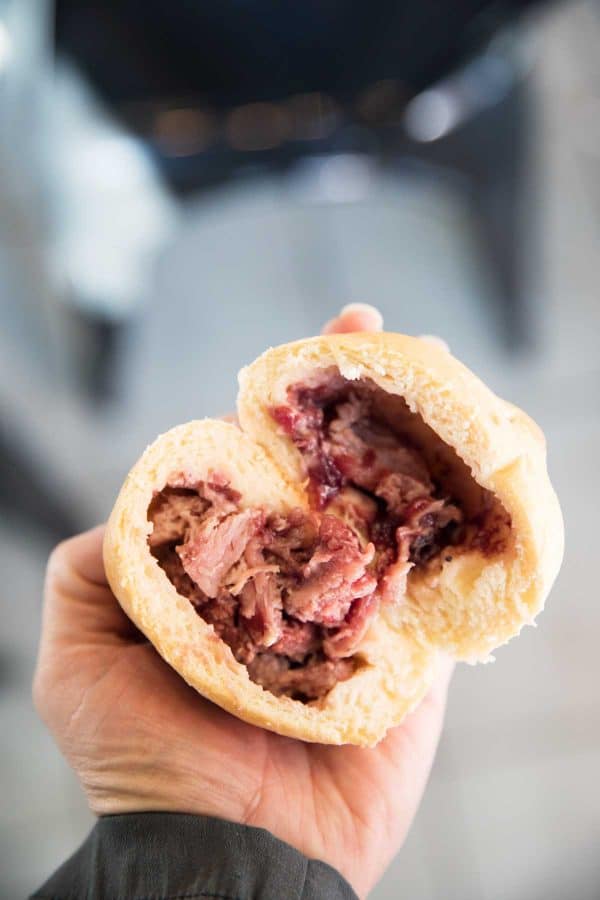 Savory Kolache from Dottie's Kolaches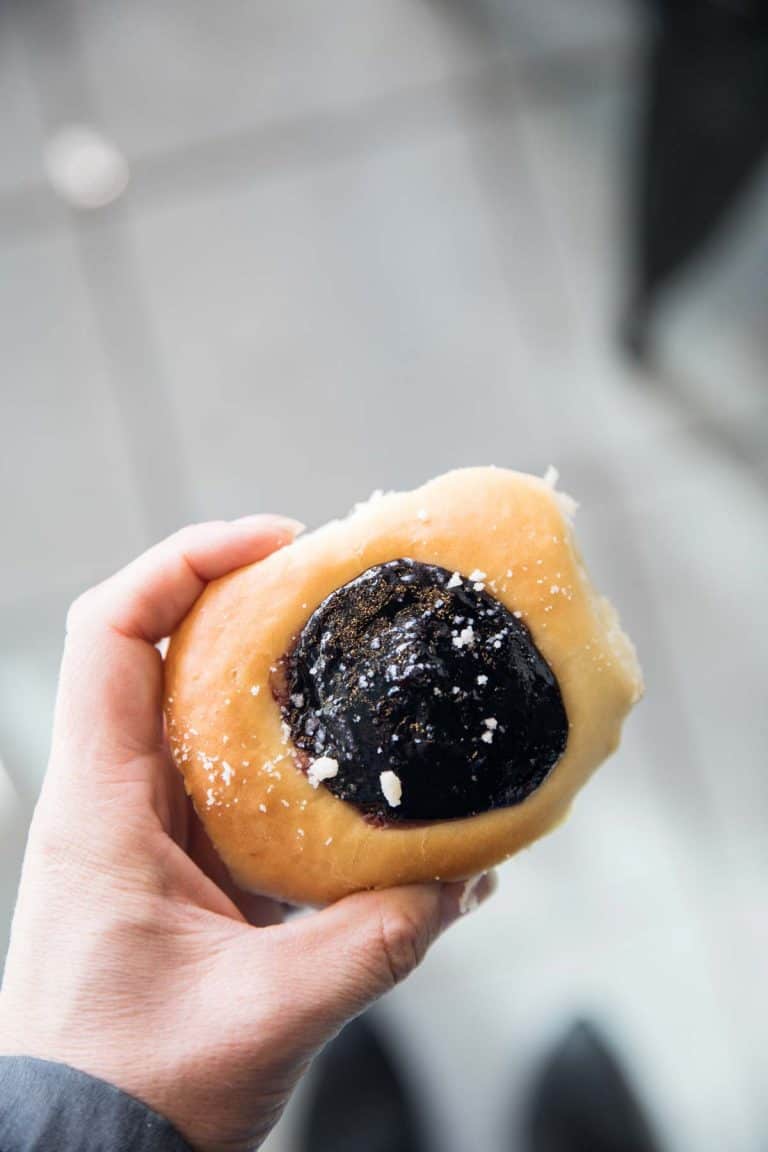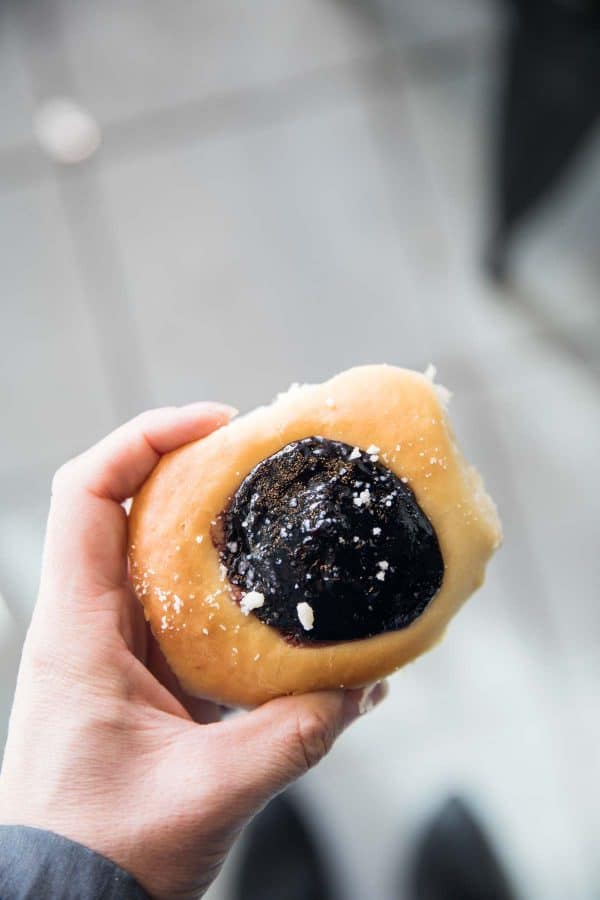 Blueberry Kolache from Dottie's Kolaches
Belle's Bakery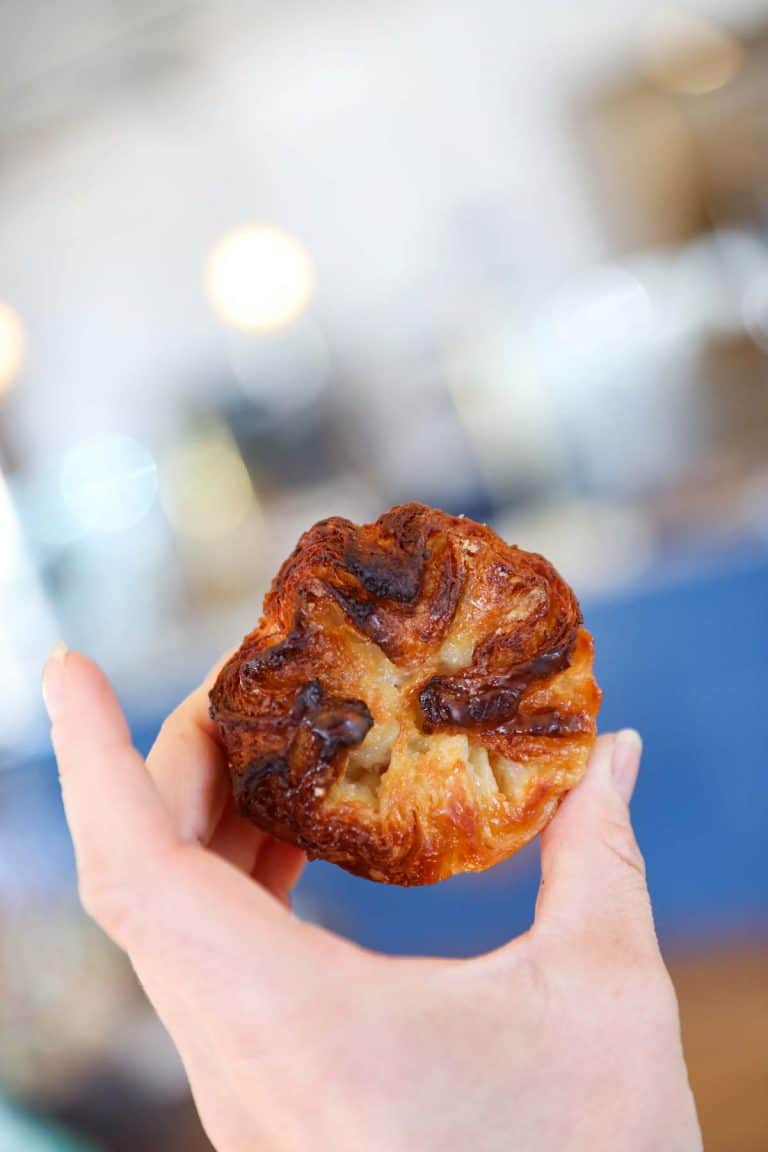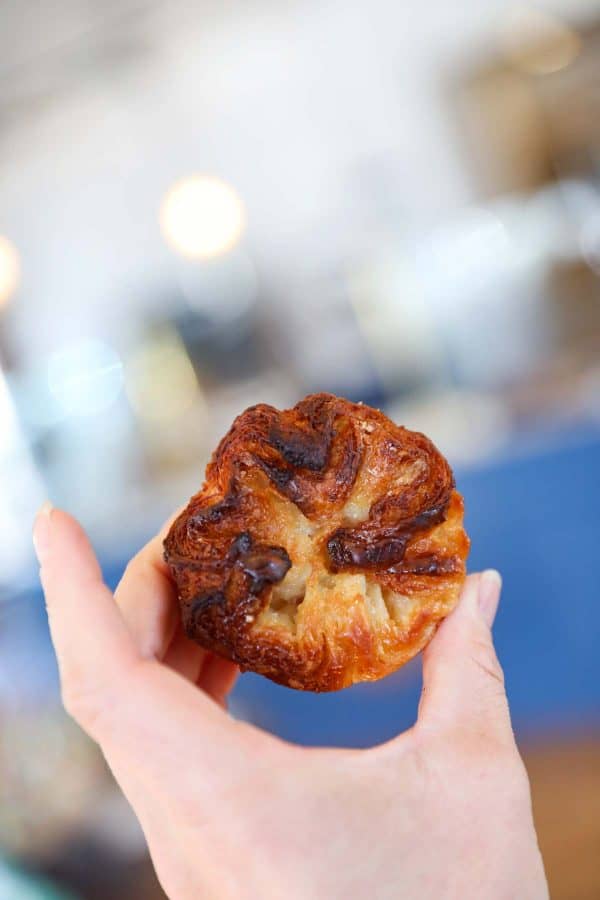 Kouign Amann from Belle's Bakery
I am always a sucker for a good pastry, but I also know that they are sometimes hit or miss. So I never know if I should have high expectations when trying a new bakery. But when we walked into Belle's I could tell that it was going to be good. It is a super cute bakery, the staff is really friendly, and all of the pastries were definitely tempting.
We ordered more than we probably should have, but had no regrets.
We mostly stuck with sweet, but we did get one savory pastry – it had a puff pastry base and had a butternut squash and proscuitto filling with arugula on top. It was really good, but mostly once you got to the very center.
For the sweet, we started with a Kouign Amann. If you have never had one of these amazing pastries, you are totally missing out. It is kind of like a puff pastry dough with lots of butter and sugar between the layers. If you've had this pastry, you'll know how amazing it really is.
We also had a S'mores Tart, which we all liked ok, but it wasn't our favorite.
I had heard great things about their Lavender Shortbread Cookies. And honestly, I wasn't planning on getting one because I'm not the biggest fan of florals in my food. But my sister wanted one, so we ordered one. And surprisingly, I totally loved that cookie. In fact, I would even go back and get another one. The tartness from the lemon with the shortbread and the subtle hit of lavender – it was perfection.
Last, but not least was a last minute addition – the Apple Tosca Pie. It was an apple pie on a brioche crust with a delicious almond mixture on the top. They warmed it up for us and served it with a big scoop of whipped cream. And all of us agreed that it was the best thing we had at Belle's. I think we were all surprised, because it is somewhat humble, but it was so, so good.
Belle's is only open until 3, or until they sell out. They were already sold out of many things when we got there mid-morning.
Belle's Bakery
734 West 100 South
Heber City, UT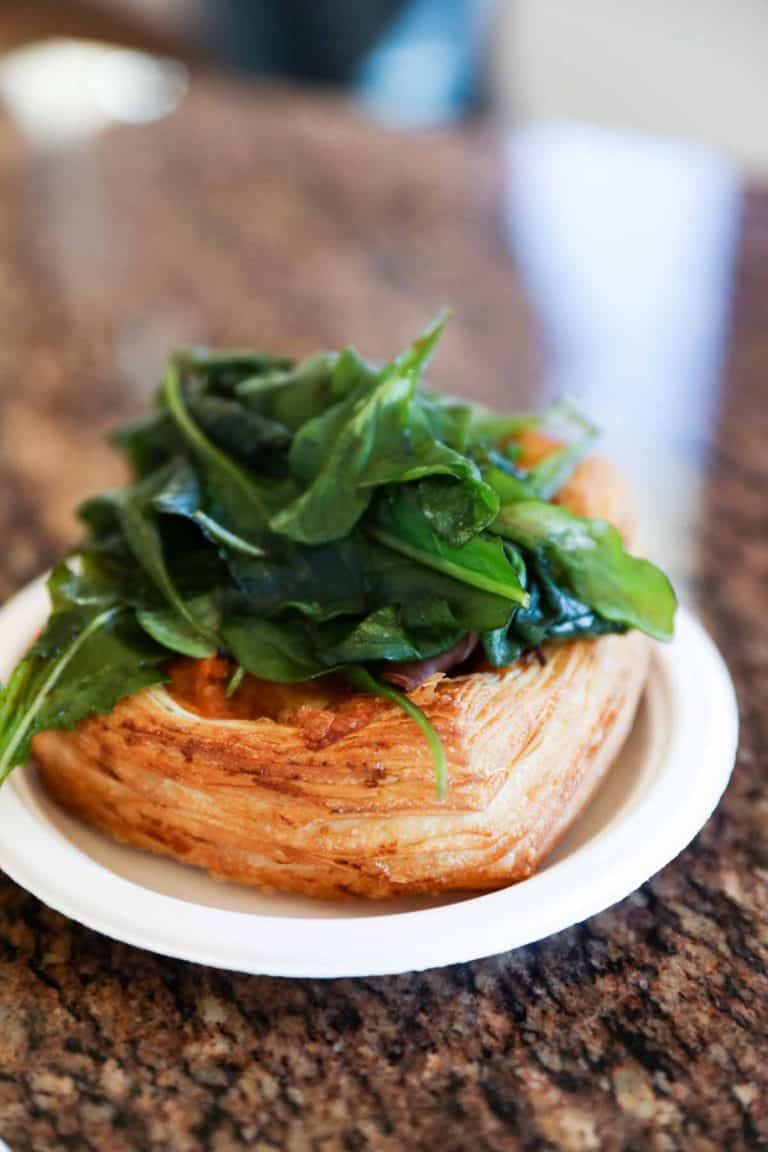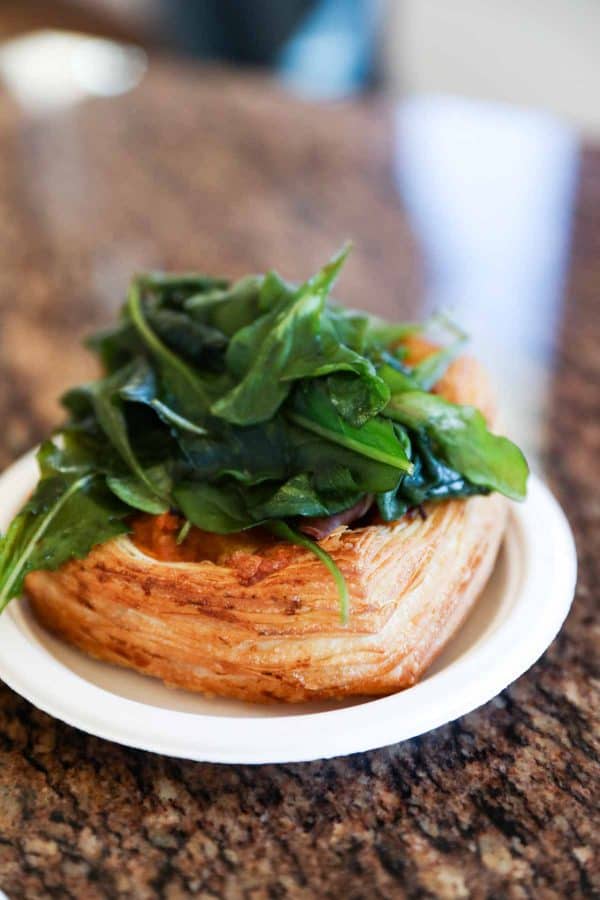 Butternut Squash Pastry from Belle's Bakery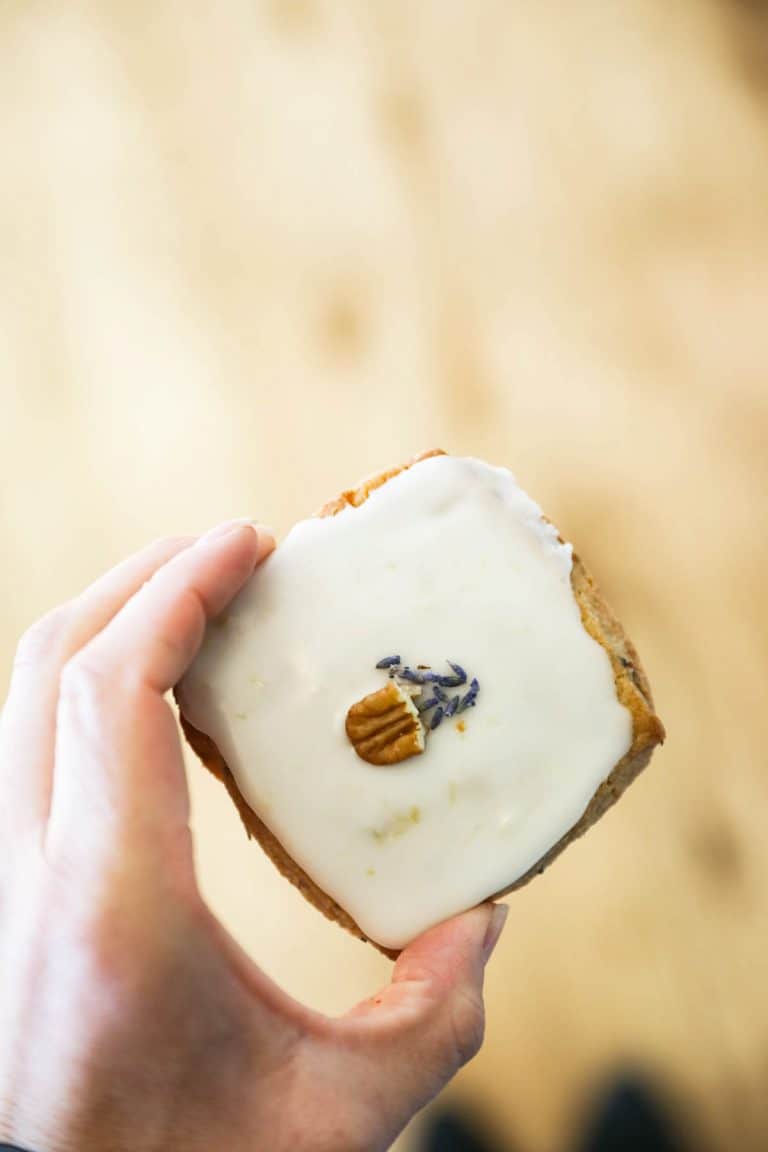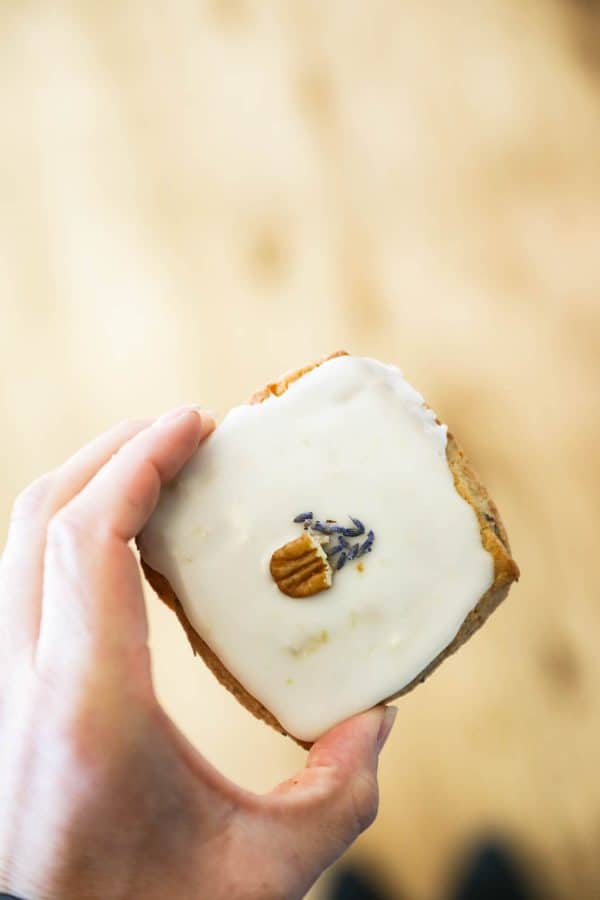 Lavender Shortbread Cookie from Belle's Bakery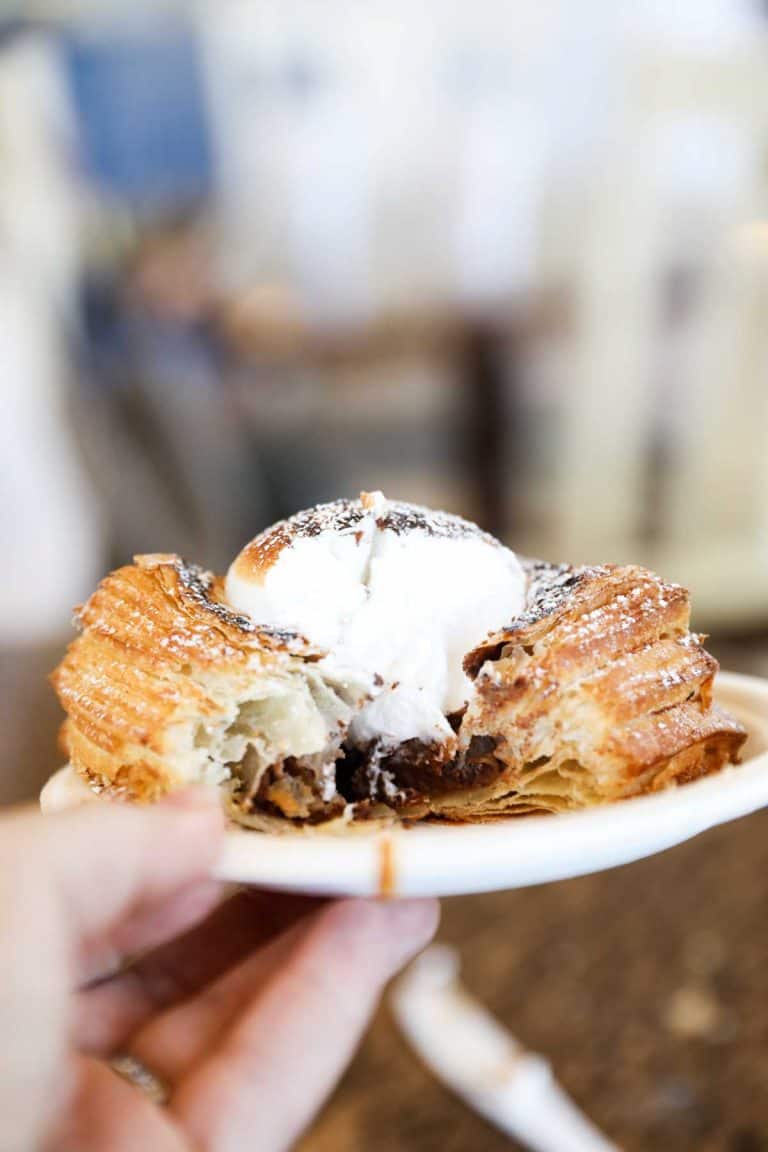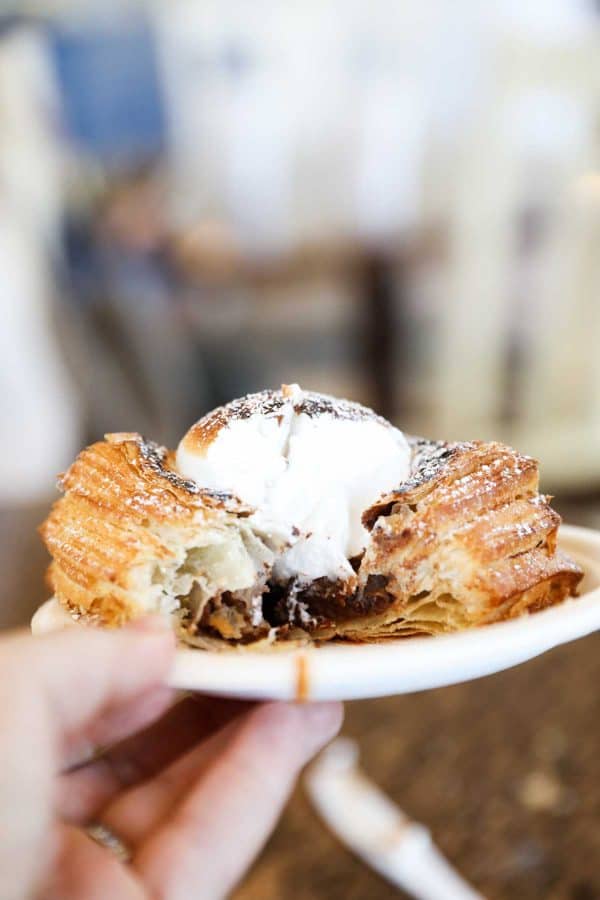 S'mores Pastry from Belle's Bakery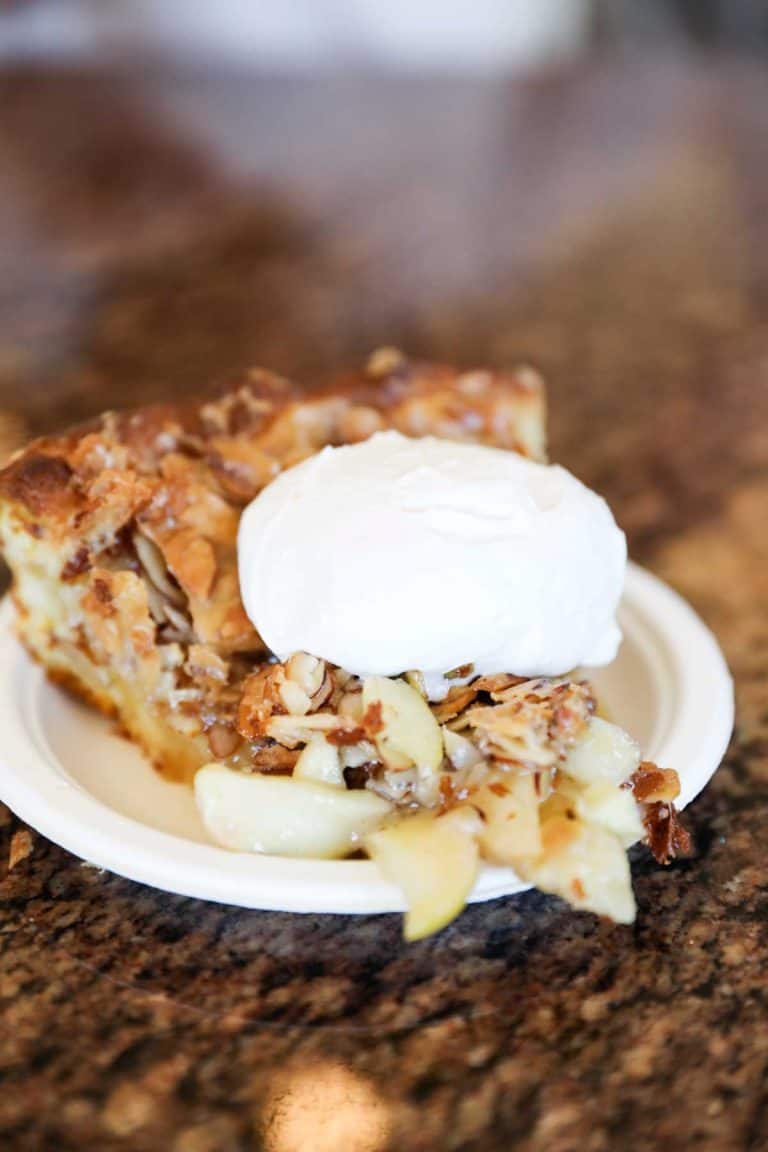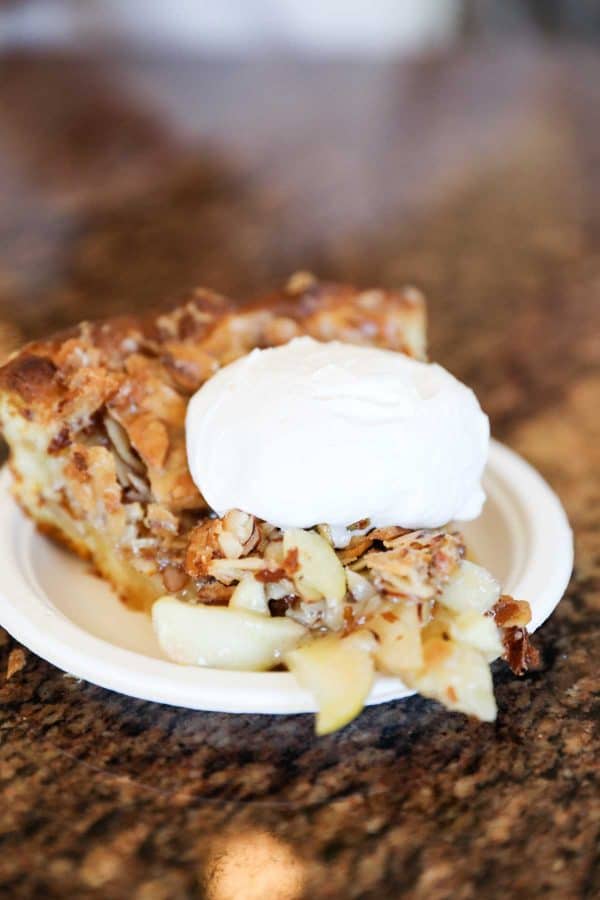 Apple Tosca Pie from Belle's Bakery
Lola's Street Kitchen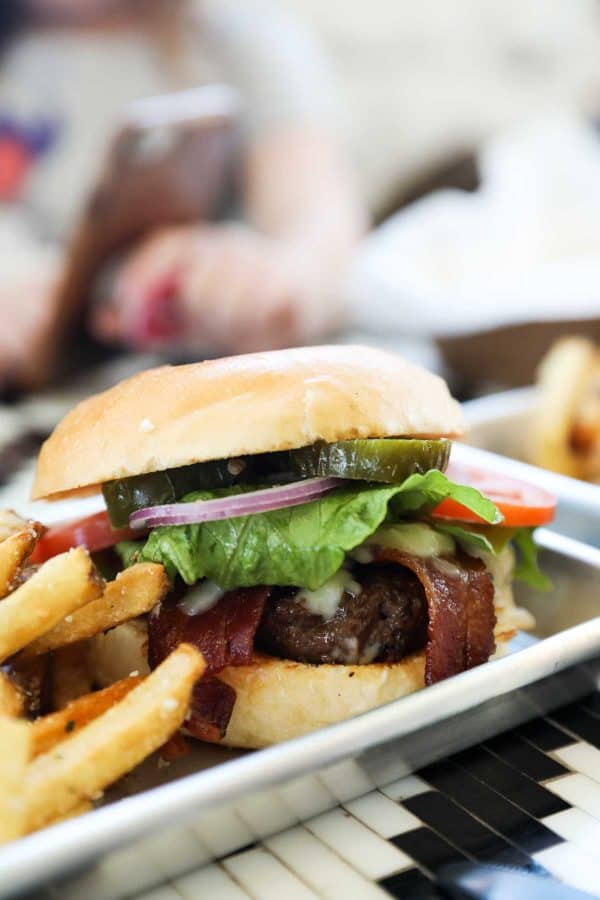 Jalapeno Bacon Burger from Lola's Street Kitchen
My sister's friend gave us the suggestion to try Lola's Street Kitchen. From what I can tell, they started out as a food truck before they opened their brick and mortar restaurant. We did see the food truck out, as well, so I am pretty sure that you can visit either the truck or the restaurant.
We started our day with lots of sweets, so it was nice to sit down and have a real meal. We ordered a burger, the fried chicken sandwich, a gyro and a piece of carrot cake.
It was all really good. The sandwiches were a bit hard to eat because the buns fell apart, but they were still delicious. But the favorite for all of us was the lamb gyro. It was so good. The whole meal was actually the perfect way to finish off our little restaurant crawl.
Lola's Street Kitchen
24 East Main Street
Midway, UT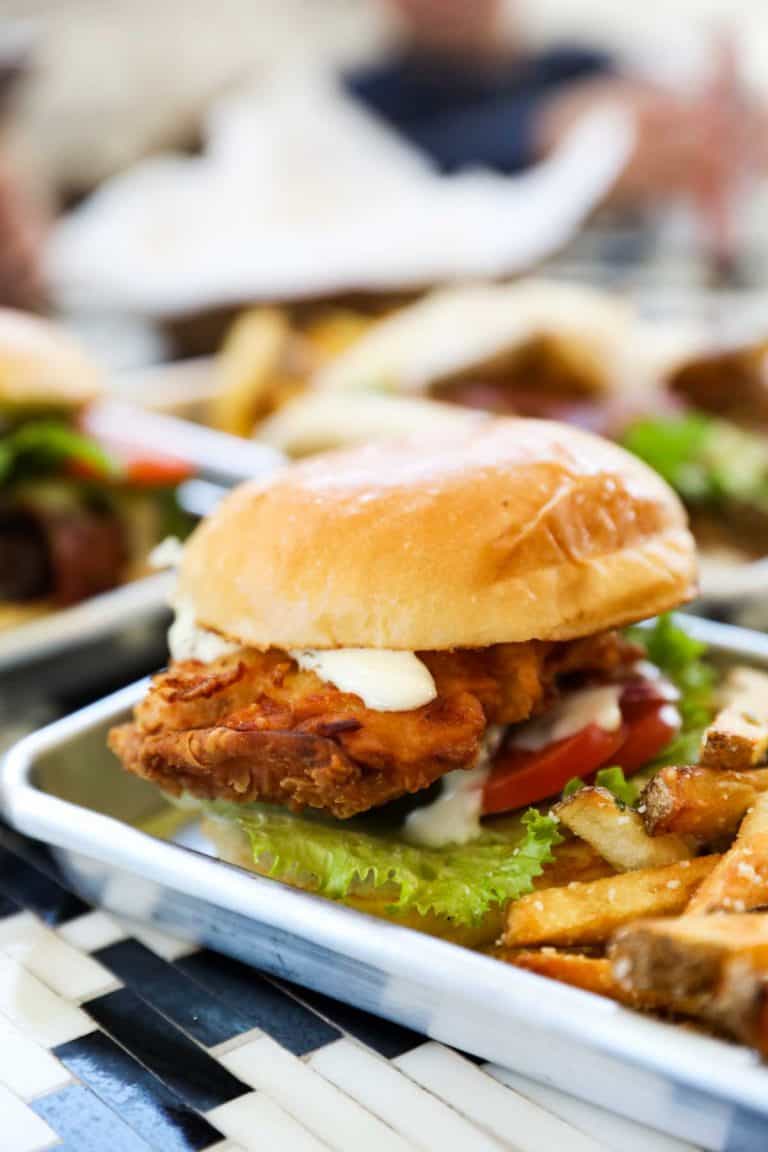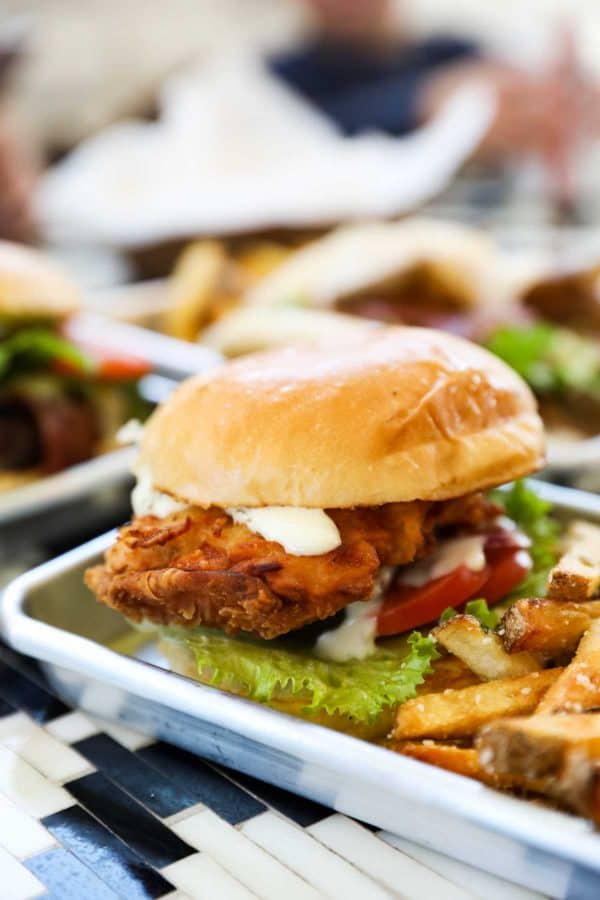 Buttermilk Fried Chicken Sandwich from Lola's Street Kitchen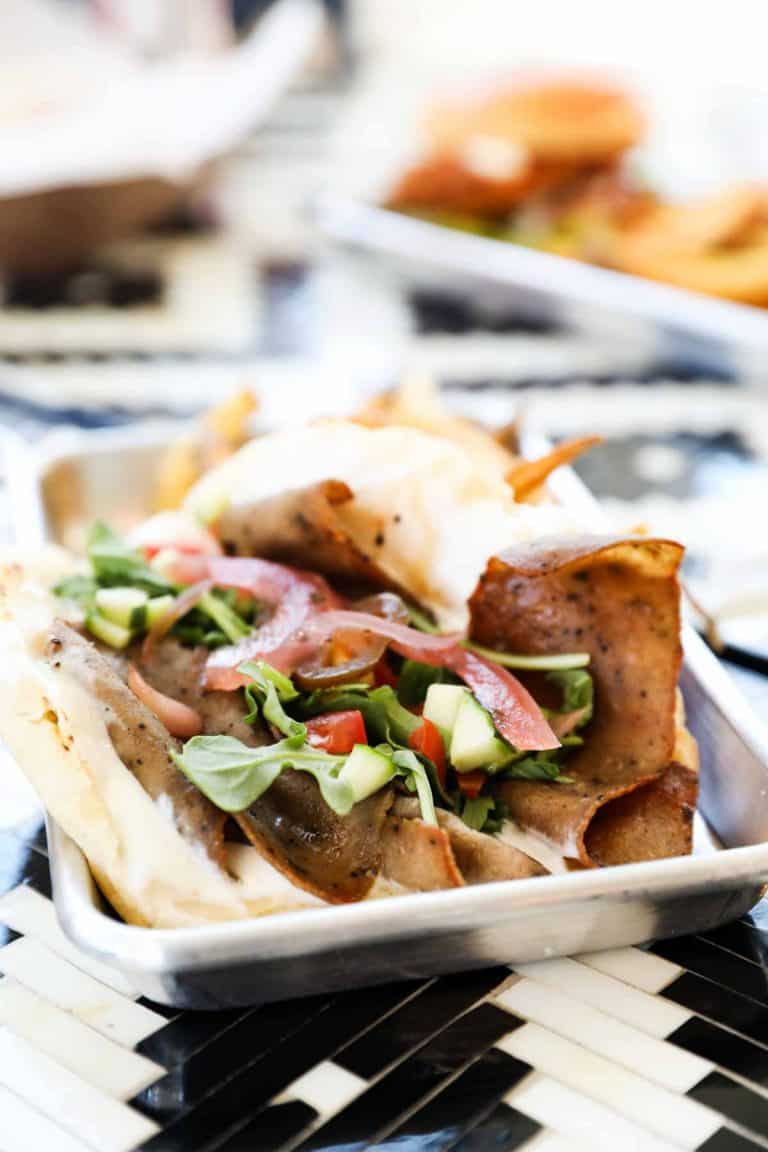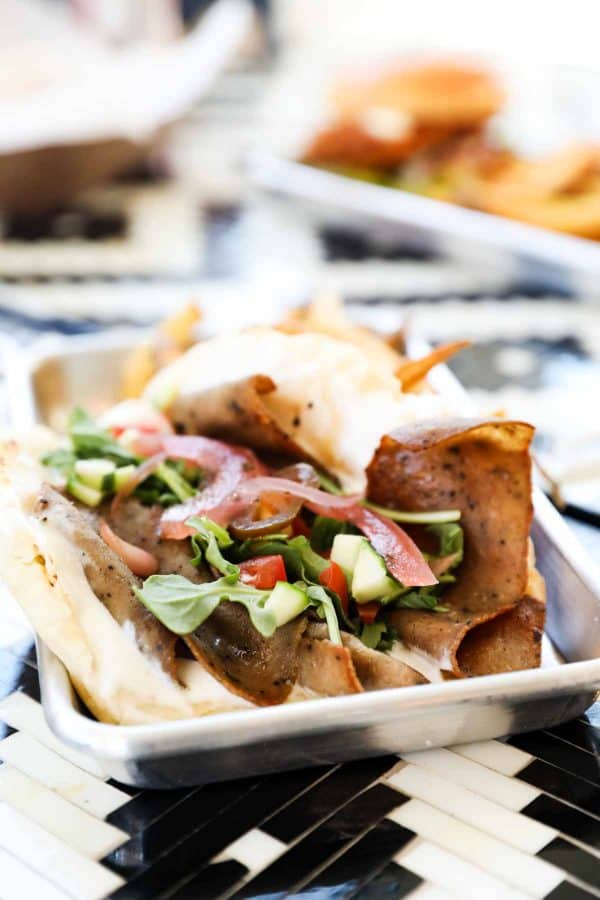 Tzatziki Lamb Gyro from Lola's Street Kitchen
We really did have the perfect morning, eating our way through Heber City. One thing I learned, though, is that I need to visit Heber more often because there are more places I want to try and I definitely need to go back to eat at each of these places again!
See more Inspired By Posts:
Part 1 – 4 Must Try Places to Eat in Utah
Part 2 – Giant Chocolate Chip Cookie Recipe