Mini Milanese Style Pork Tenderloin – pork tenderloin is cut into pieces, pounded thin, then pan fried with an easy breading. The pork is then topped with an easy raw tomato salsa.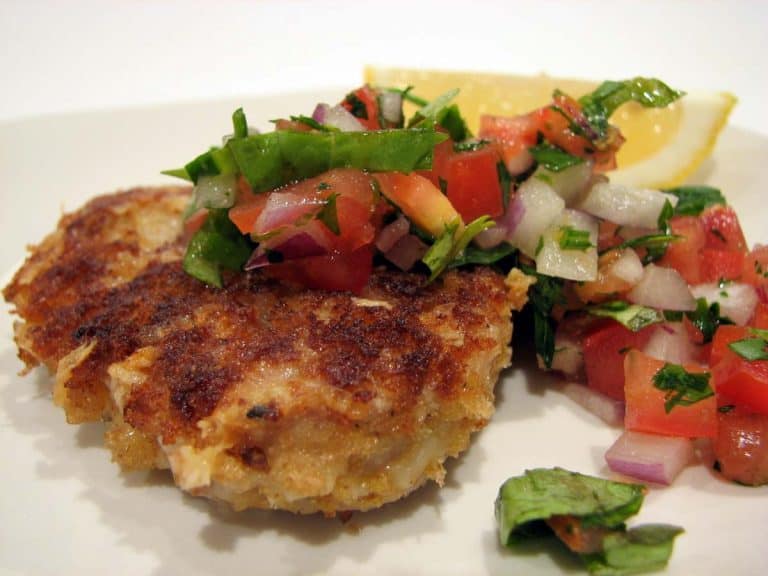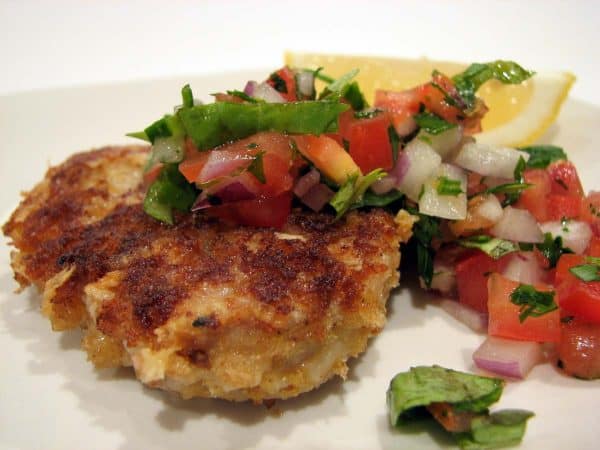 I have been trying to work through the magazines and cookbooks that I have, and even though it's only the middle of January, I'm pretty proud of myself for what I've gone through.
This resolution to cook from each of my cookbooks that I haven't blogged about is moving right along. I've even started a blog to link to each of the cookbooks and the recipes that I will link on this blog as soon as I have it completed. It's been a lot of work, but I am a perfectionist and an organizationist (if that's a word!) so it's taking a bit of time.
I have also started a new way of menu planning. I used to try to plan for the week, and then just shop once, but since things get busy and I never end up cooking every night, or if one of the things didn't sound good, I started having lots of groceries that went bad or unused. My pantry and freezer are full of items that I bought for a particular recipe that was never made, and now I don't remember what recipe I had planned to make!
So I found something that works for me. I plan out 3 meals in advance. Then I shop for those 3 meals. I have been doing it for about 3 or 4 weeks, and so far it has worked perfectly. That way, if I miss a day of cooking, I still have a couple of days to make those recipes before the ingredients go bad.
This recipe comes from one of the stacks of magazines. I have a habit of picking up a cookbook or magazine, opening it to a random page, and cooking something from that page. This is one of those recipes.
This was really easy to throw together. It's pork tenderloin, cut into slices and then pounded thin. I don't have a meat mallet, so I just cover the pieces with waxed paper or parchment paper and pound it with a hammer. Hey – it works!! The pork is then breaded and fried in a little olive oil and served with a raw tomato sauce.
Instead of using regular bread crumbs, I put a few slices of whole wheat bread in the food processor and made my own bread crumbs. I used 3 slices, but it made too much. 2 slices would have probably been perfect.
I liked this meal, especially for a quick weeknight meal, although I think the raw tomato sauce did suffer a little bit, seeing that it is the middle of the winter and tomatoes are not at their peak. I would like to try this again in the summer with fresh garden tomatoes, and I think it will make a huge difference!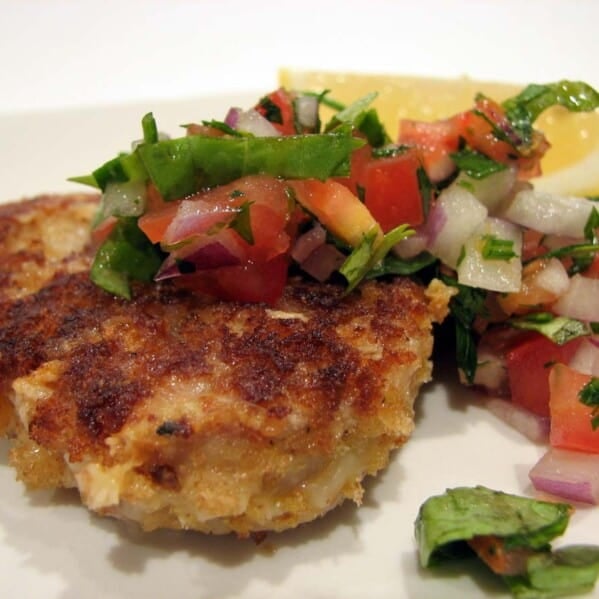 Mini Milanese-Style Pork Tenderloin
---
Author:
Prep Time: 15 mins
Cook Time: 12 mins
Total Time: 27 minutes
Yield: 6 servings 1x
Category: Main Dish
Method: Stove Top
Description
Mini Milanese Style Pork Tenderloin – pork tenderloin is cut into pieces, pounded thin, then pan fried with an easy breading. The pork is then topped with an easy raw tomato salsa.
---
Scale
Ingredients
1 cup plain bread crumbs
1/2 teaspoon freshly grated nutmeg
1/2 cup freshly grated Parmesan or Pecorino
All purpose flour, for dredging, about 1/2 cup
2 large eggs
1 pork tenderloin – about 1 lb., cut into 12 and pounded to about 1/2 inch thick
Salt and freshly ground pepper
1/4 cup extra-virgin olive oil
3 plum tomatoes, seeded and chopped
1/4 small red onion, chopped
10 basil leaves, shredded
a generous handful of flat leaf parsley, chopped
1/2 lemon, cut into wedges
---
Instructions
Combine the bread crumbs with the nutmeg and cheese in a shallow dish. Place the flour in another shallow dish. Beat the eggs in a third dish. Season the pork slices with salt and pepper and dredge in the flour; shake off excess. Coat with the egg, then with the seasoned bread crumbs.
Heat a large skillet over medium heat with 3 tablespoons extra virgin olive oil, 3 turns of the pan, and cook the meat until golden on both sides, reducing the heat slightly for the last couple of minutes, 6 to 7 minutes total. (Cook the cutlets in 2 batches, if necessary, to avoid crowding the pan.) Drain on paper towels and season to taste with a bit more salt.
In a small bowl, combine the tomatoes, onion, basil and parsley. Dress with the remaining 1 tablespoon extra virgin olive oil and season to taste with salt.
Top each mini pork cutlet with some of the raw tomato sauce and serve with the lemon wedges.
Recipe Notes: