Kotako – a Utah Food Truck serving up a Mexican-Asian fusion menu with tacos, burritos and quesadillas.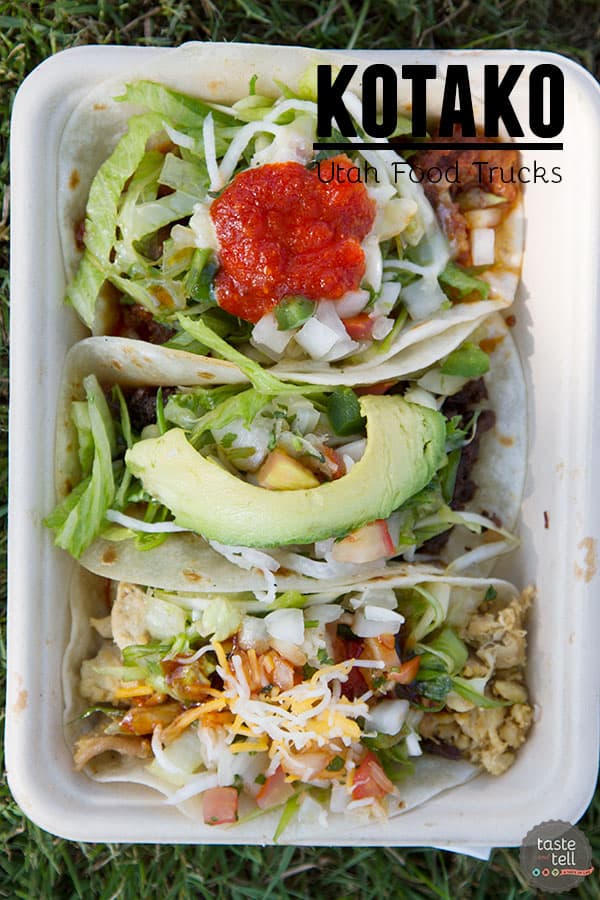 Well, one of my favorite food trucks went and had a baby…
A couple of weeks ago, I highlighted Cupbop, a food truck that makes the most amazing Korean bbq. Well, not too long ago, a new truck – Kotako – hit the circuit. I heard through the grapevine that it is owned by the brother of the guy who started Cupbop, but I can't say that for sure. But I do know they are related somehow!

When I first heard of Kotako, I knew I wanted to try it asap. So it went straight to the top of my list. And luckily, I was able to try this new truck without much of a wait, as they were at a food truck roundup not too far from me.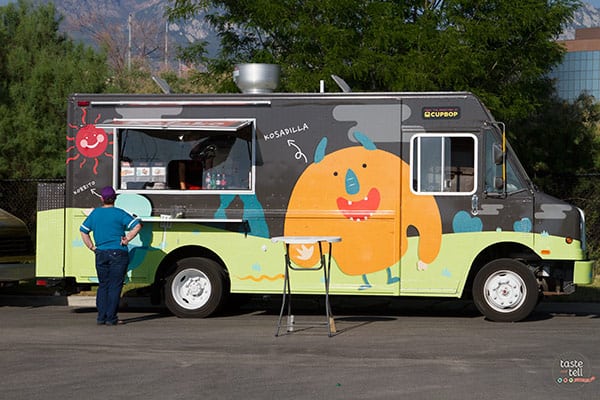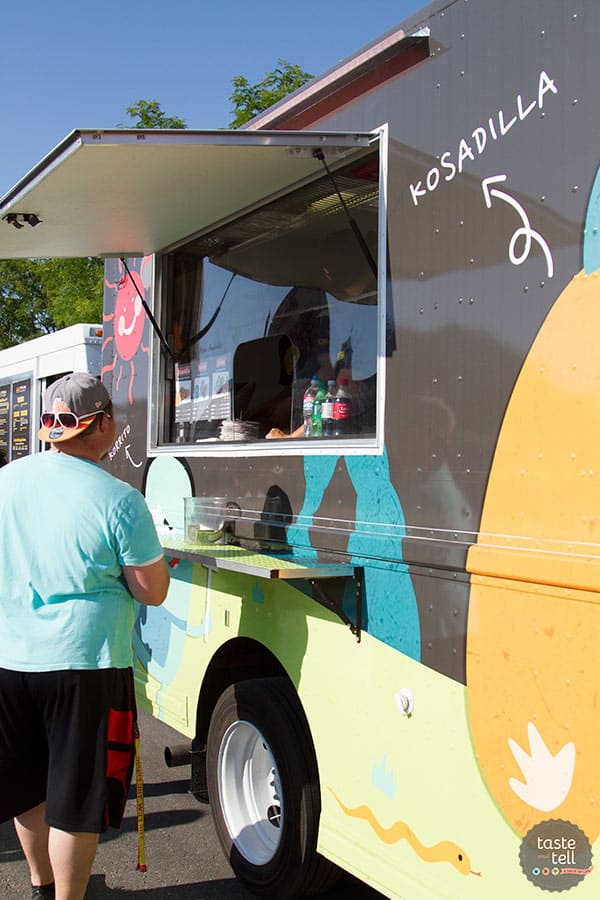 When I first told my husband that this new truck was a Mexican-Asian fusion, he kind of turned his nose up, thinking that those two could never mesh well. But I knew better.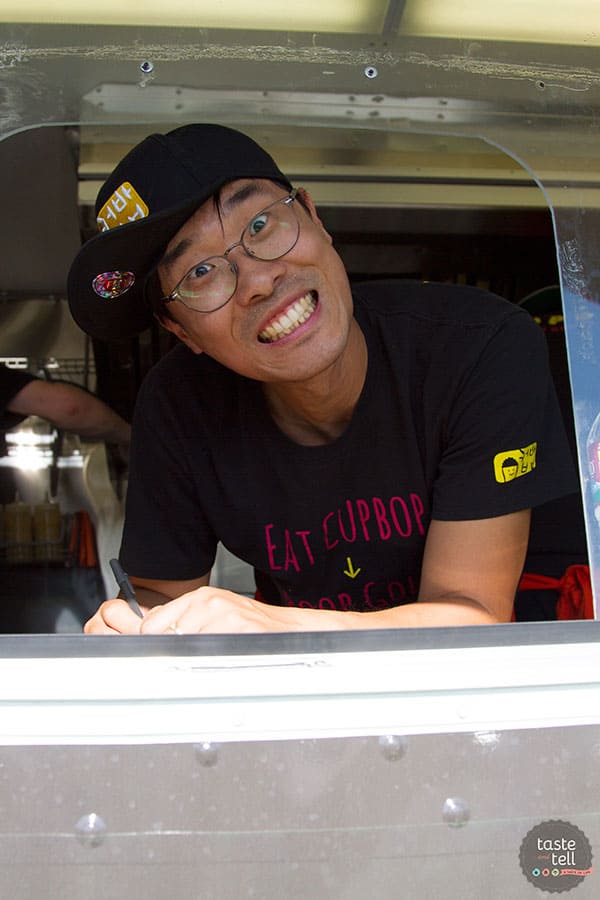 One thing I noticed right off the bat was that the people working the truck are just friendly, outgoing and downright crazy as the Cupbop guys. Definitely entertaining!! And not a dull moment.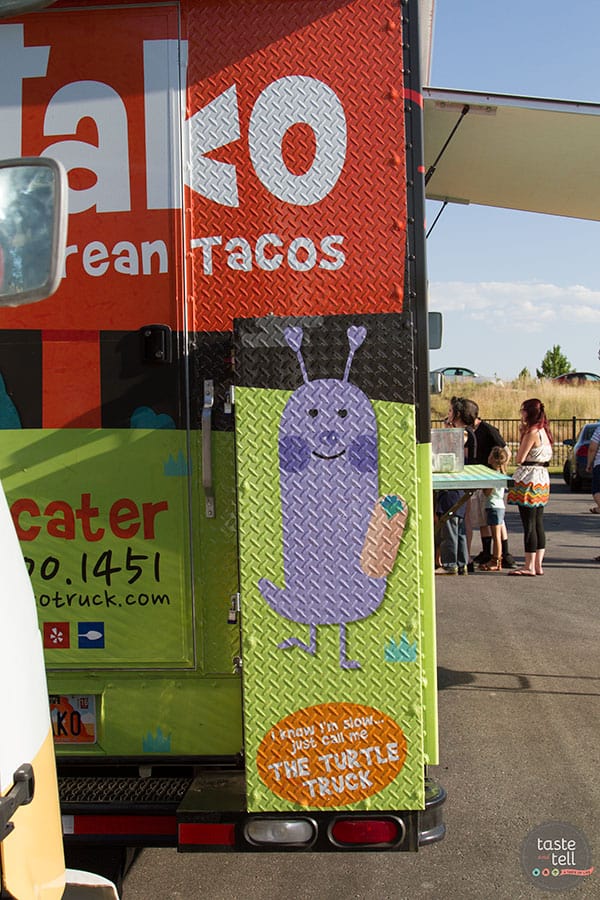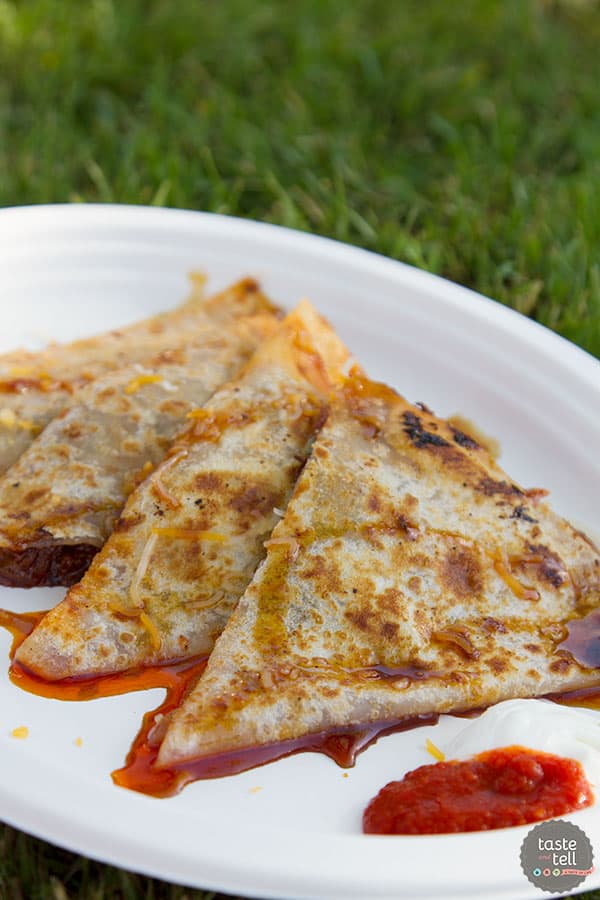 I decide to go with the Kosadilla, a quesadilla filled with Korean pork, cheese, and some sort of sauce that I couldn't get enough of. I was taking home food for my husband, and ordered the tako combo for him – 1 beef, 1 pork and 1 chicken taco. And, well – let's just say that I had to go and order my husband a new order of tacos because the kids and I couldn't resist. 😉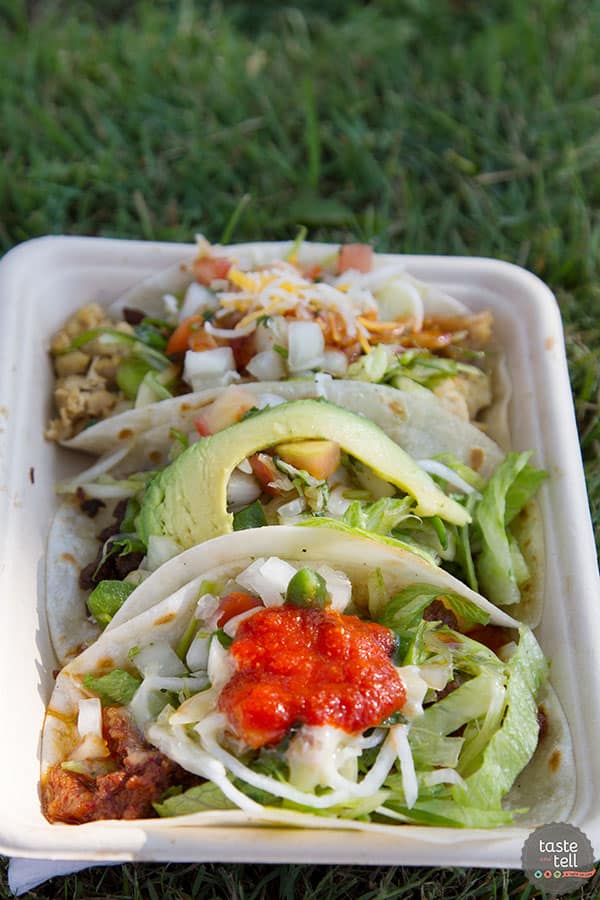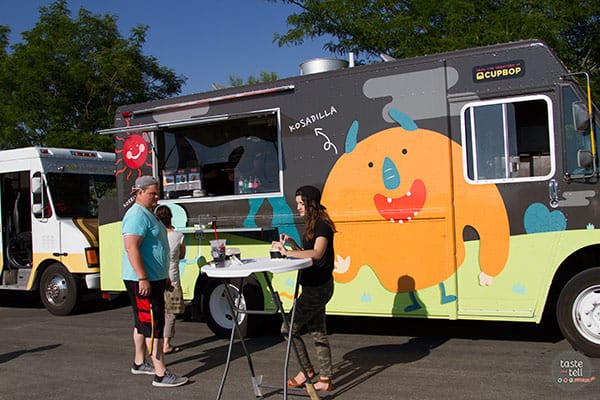 I was not disappointed. At all. My husband even declared that those were the best tacos that he had ever had. I'm sure this truck will be around for a long time to come!
Kotako is great about updating their location on Instagram, Facebook and Twitter. Follow them to know where they will be next!

Follow my travel board and never miss any eats or adventures while I'm out and about!
Follow Taste and Tell's board Taste and Tell – Travel on Pinterest.