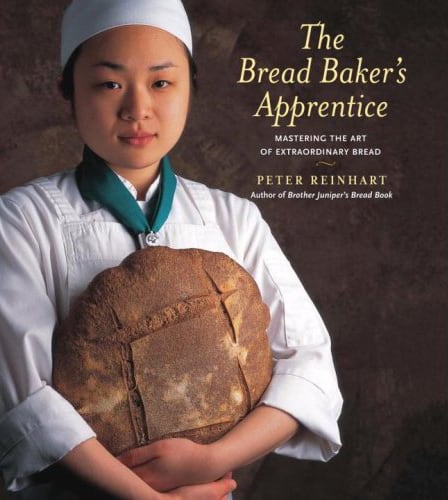 If you didn't read yesterday's post, I am starting a new challenge for myself.


I have realized lately that my stack of cookbooks is way too underused. Don't get me wrong – it's not that they don't get taken off of the counter often to be read, and to have the pictures salivated over, but I don't make a lot of recipes from them. I think it's mostly because I end up planning on what I'm going to make for dinner while I am at work, and there is the internet filled with millions of recipes, and my cookbooks are sitting at home lonely. I went to Barnes and Noble on my birthday a few weeks back and bought a few new cookbooks, and it got me thinking. I have about 10 cookbooks on my "I want to buy right now" list, but I can't justify it because I have not even been utilizing what I already have. So I have come up with a personal challenge – or my own personal "blogging event" if you will. I am allowing myself one cookbook purchase a month, but I have to make at least 3 recipes from that book in the month. At the end of the month, I will write my own personal review of the book. After all, you can't adequately judge a book by making only one of the recipes and basing the whole book on that recipe. Now, I am not a cookbook critic by any means, but this will just be a personal opinion on the book. And to be honest, most of the books I want have already been raved about on other food blogs, so most likely, the cookbooks will get good reviews!
After all of the raves and great reviews from the September Daring Baker's Challenge, I knew what book I wanted to start my Cookbook of the Month challenge with – Peter Reinhart's The Bread Baker's Apprentice. Luckily, when I went to the bookstore yesterday, they had one copy in stock. I will admit – it was hard to pass up the many dessert cookbooks I saw while I was looking for this book, but I was successful in walking out the bookstore with only one cookbook for myself. I have wanted to learn to be a successful bread baker for so long, and now that I have my KitchenAid, I have no more excuses to not learn. I was a bit apprehensive to take this book on for my challenge for a few reasons, though. First – bread is not fast. This will most likely be what I will be doing on my weekends all month, seeing that I have to make at least 3 recipes. So no laziness from me!! Also, my husband is not a big bread fan. We rarely go through a whole loaf of bread before it goes bad. I will hear complaints from him if I feed him too many things in a row that are bread or pasta heavy. He was a little disappointed when he saw my choice, but after looking through the book, he thought it was a pretty cool book!
So I'm excited for this challenge. I brought the book with me to work today to try to figure out what my choices are going to be, but I guarantee my choices will change by the time this month is over! And if anyone else has this book, feel free to join in with my challenge and I will link your blog entry when I review the book at the end of the month.