These award-winning Chocolate Amaretto Cupcakes are chocolate cupcakes topped with a light almond cooked frosting and chopped chocolate.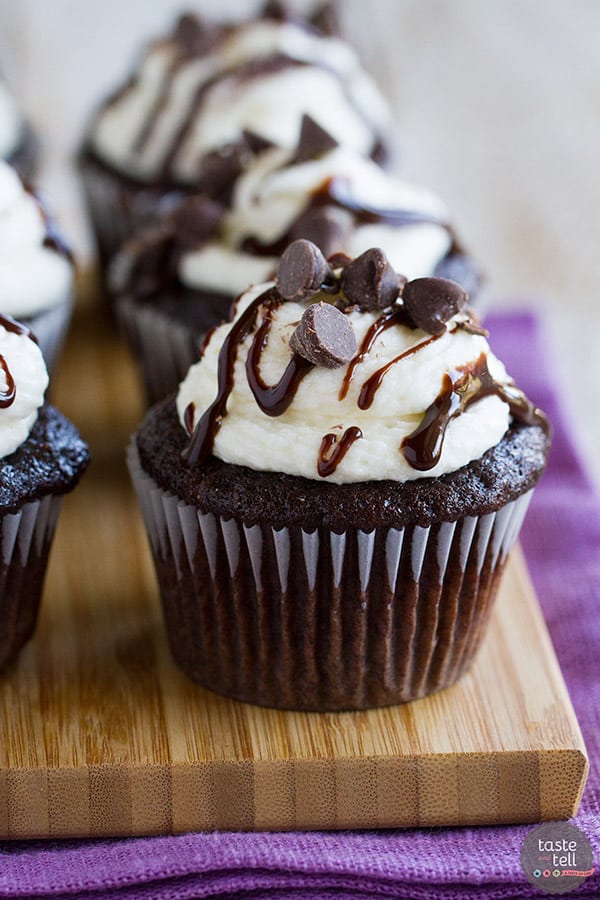 Photos Updated July 2015

Yum

 
I can't believe it, but somehow I let my blog birthday pass without even realizing it!! I can't believe it's been 4 years since I started this little blog. I really can't believe how much the blogging world has changed in the last 4 years, and I feel so lucky and privileged to be a part of it! Even though I let the actual date slip by – it was the 30th of March – I couldn't let it go without a little celebration.
In the past 4 years, this blog has brought me so many new friends and great opportunities. I don't think I could choose 1 favorite "moment" that this blog has brought to me, but one recent opportunity is definitely at the top of the list. Months ago, I was asked to submit a cupcake recipe to Betty Crocker. They were putting together a cupcake cookbook, and were looking for recipes from bloggers to include in that cookbook. I submitted a recipe, thinking that it would be amazing if my recipe was chosen, but not really getting my hopes up. Imagine my surprise when I opened up an email that said that my recipe was chosen! I literally was jumping up and yelling! Well, the cookbook – The Big Book of Cupcakes – was finally recently released, and I was so excited to have it in my hands. Not only is my recipe in the cookbook, but my blog and my picture are also there! I'm not holding out for a cookbook deal, but it's extra exciting to see my recipe in print!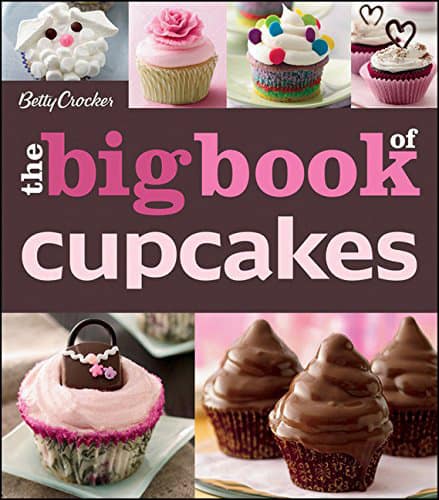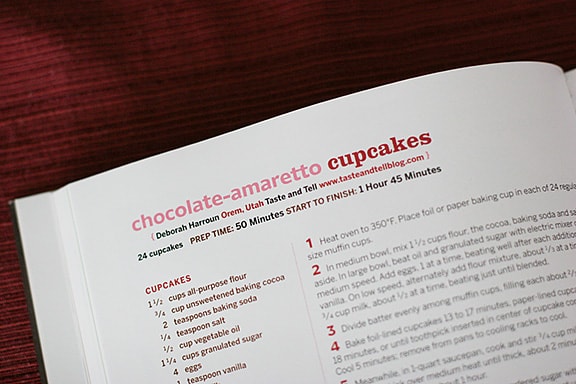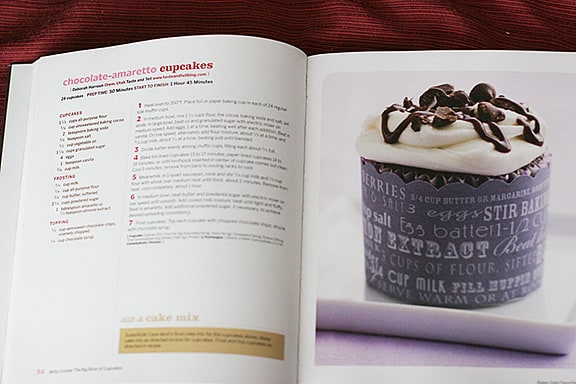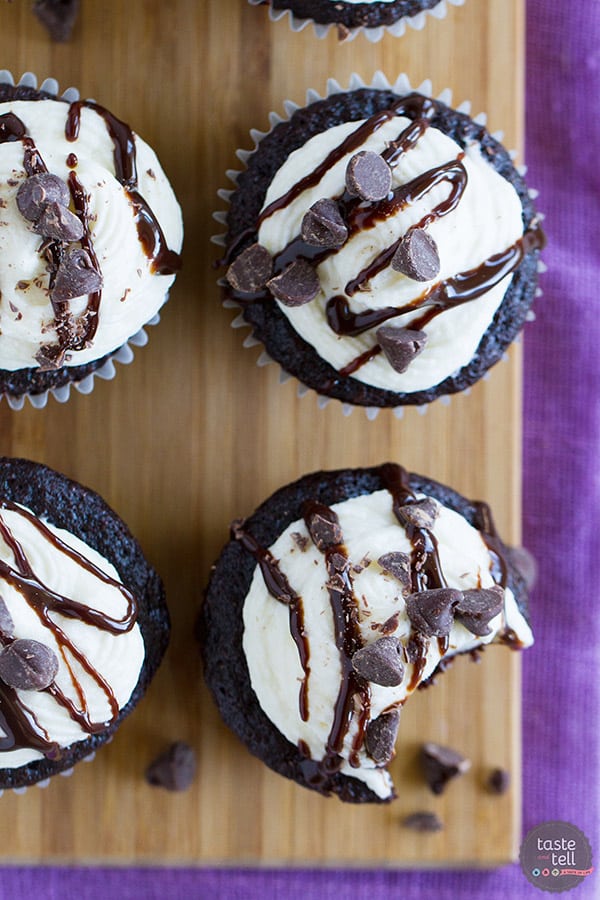 Now onto the Chocolate Amaretto Cupcakes. I do have to admit that I can't take full credit for this recipe. Years ago, there was a dessert at Olive Garden called Chocolate Lasagna. It was a favorite of my family – especially my mom. It was a chocolate layer cake with delicious almond-flavored frosting. When they took it off the menu, my mom was crushed. So what did she do? She created her own version!! This is the most requested cake for birthdays in my family. So when I was discussing cupcake ideas with my family, this idea came up. I did have to alter the chocolate cake recipe, since my mom's cake didn't translate into cupcakes very well, but I give full credit to my mom for this delicious frosting. Seriously – you won't regret making these Chocolate Amaretto Cupcakes – they are definitely my favorite!!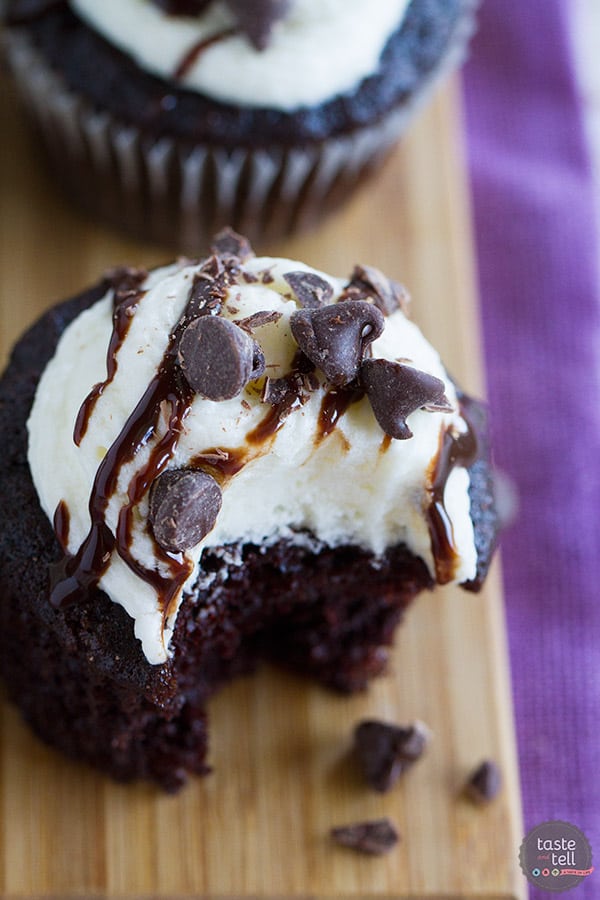 Chocolate Amaretto Cupcakes
These award-winning Chocolate Amaretto Cupcakes are chocolate cupcakes topped with a light almond cooked frosting and chopped chocolate.
Ingredients
Cupcakes:
1½ cups all-purpose flour
¾ cup unsweetened cocoa
2 teaspoons baking soda
¼ teaspoon salt
½ cup vegetable oil
1¼ cups sugar
4 eggs
1 teaspoon vanilla
¾ cup milk
Frosting
¾ cup milk
¼ cup all-purpose flour
¾ cup butter, softened
3½ cups powdered sugar
½ teaspoon almond extract
Topping
½ cup semi-sweet chocolate chips, coarsely chopped
¼ cup chocolate syrup
Instructions
Preheat the oven to 350F. Line 24 regular muffin cups with paper liners.
In a medium bowl, mix 1½ cups flour, the cocoa, baking soda and salt; set aside. In a large bowl, beat the oil and granulated sugar with an electric mixer on medium speed. Add the eggs, 1 at a time, beating well after each addition. Beat in the vanilla. On low sped, alternately add the flour mixture, about ⅓ at a time, and ¾ cup milk, about ½ at a time, beating just until blended.
Divide batter evenly among muffin cups, filling each about ⅔ full.
Bake for 14 to 18 minutes, or until a toothpick inserted in the middle comes out clean. Cool for 5 minutes; remove to a cooling rack to cool completely.
Meanwhile, in a 1-quart saucepan, whisk together the ¾ cup milk and ¼ cup flour. Cook over medium heat, whisking, until thickened, about 2 minutes. Remove from heat and cool completely, about 1 hour.
In a medium bowl, beat the butter and powdered sugar on low speed until smooth. Add the cooled milk mixture and beat until light and fluffy. Add in the almond extract. Add additional powdered sugar, if necessary, to achieve desired spreading consistency.
Frost the cupcakes. Top each cupcake with chopped chocolate chips and drizzle with chocolate syrup.
Useful Products for this Recipe:
More Chocolate Cupcake Favorites: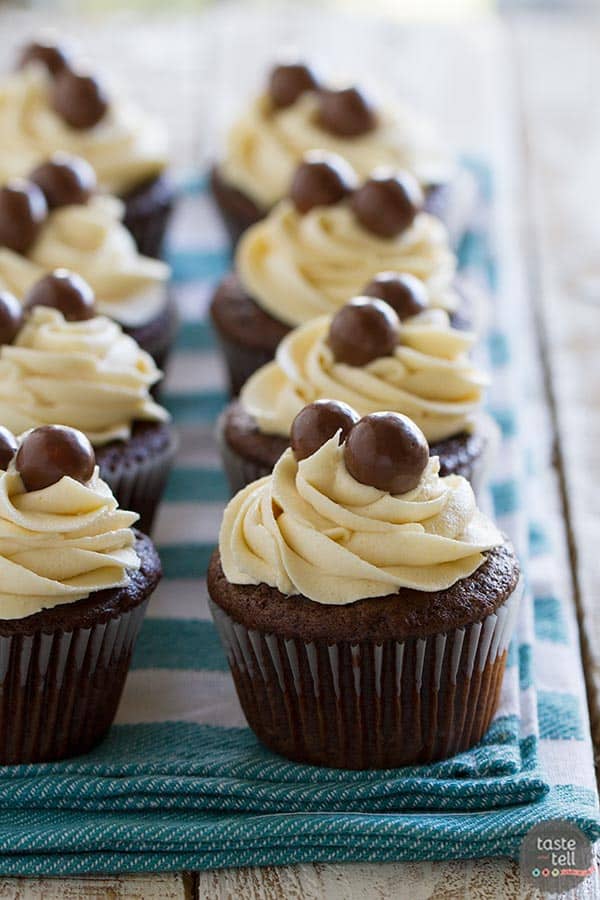 Chocolate Malt Cupcakes with Vanilla Malt Buttercream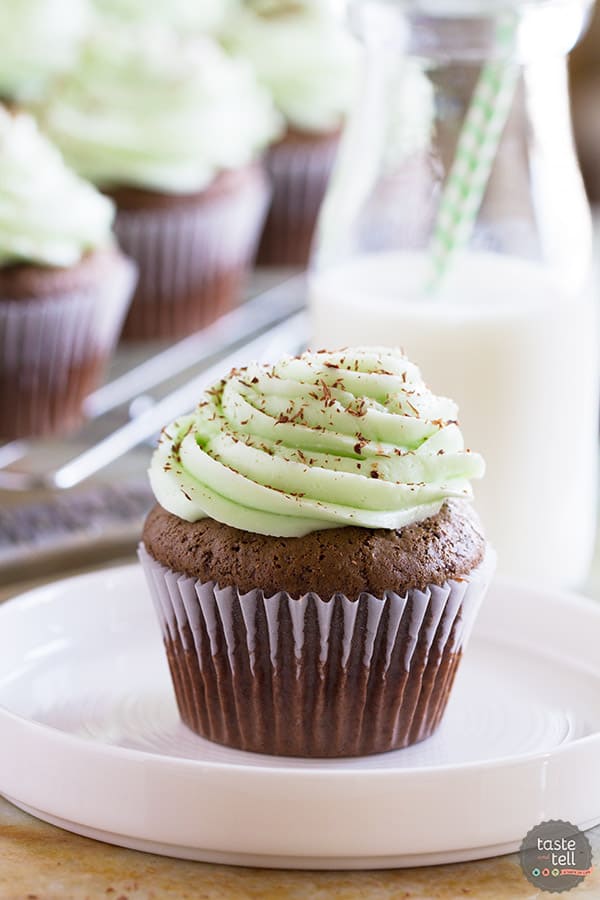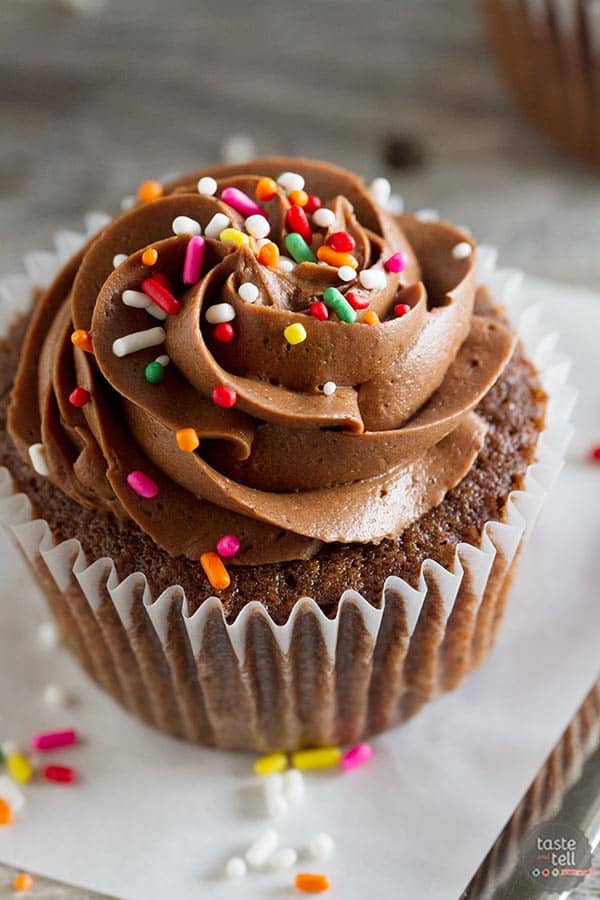 Chocolate Sour Cream Cupcakes with Chocolate Buttercream
Don't miss a thing! Follow me on Pinterest to see what I'm pinning!