A little bit sweet, a little bit spicy, and all kinds of delicious, these Chipotle Orange Chicken Wings are good for so much more than just game day!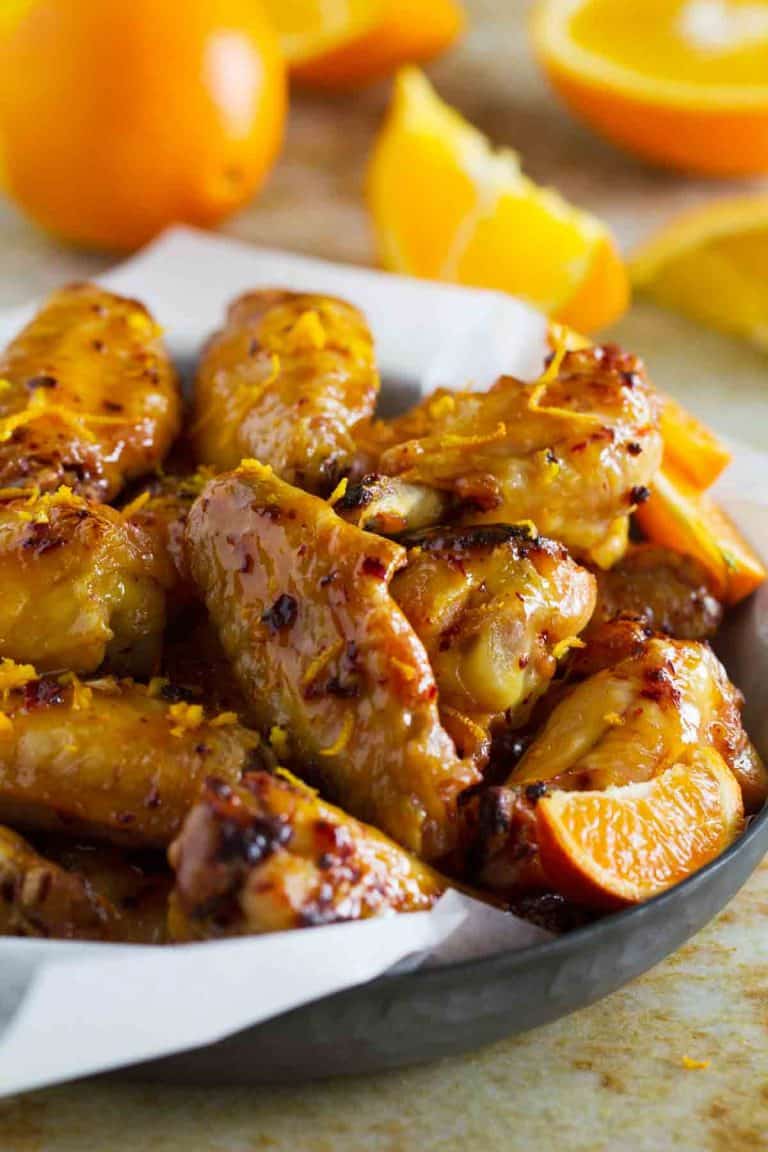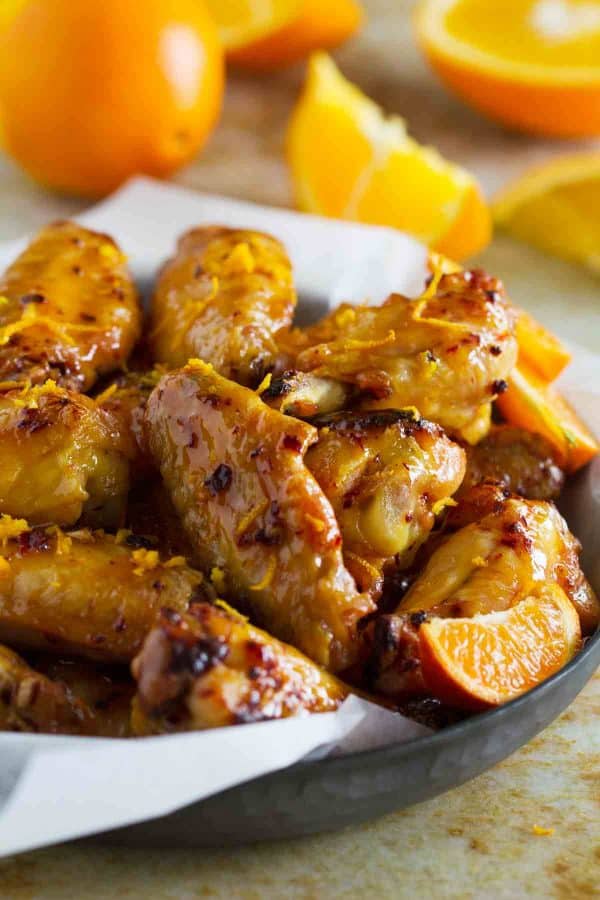 You guys – I'm totally failing. Failing at life right now.
I'd like to think that most of the time, I have it somewhat together. But the weight of taking care of a family, driving kids to and from school, building a house, packing the other house, and attempting to keep things semi-clean and presentable has been heavy. Throw in running a business full time on top of that, and that's where I am right now. My house is a mess, my to-do list just keeps growing instead of shrinking, and I'm tired.
I don't say all of this for pity. Because I know it's just where I am in life right now. I have a hard time staying on task and not feeling overwhelmed when I'm surrounded by chaos and clutter, and that's all my life is right now. I am counting down the days until we move not only because I'm excited about the house, but because I know that some normalcy and organization will follow.
I have big plans for lightening the load after the move, but until them, I'm treading water.
Which means you get a recipe that I originally intended to post for the Super Bowl almost a week after the Super Bowl. See? #fail
But it's a recipe for wings. And let's be honest – wings are not just for football. Wings should be eaten and enjoyed year round.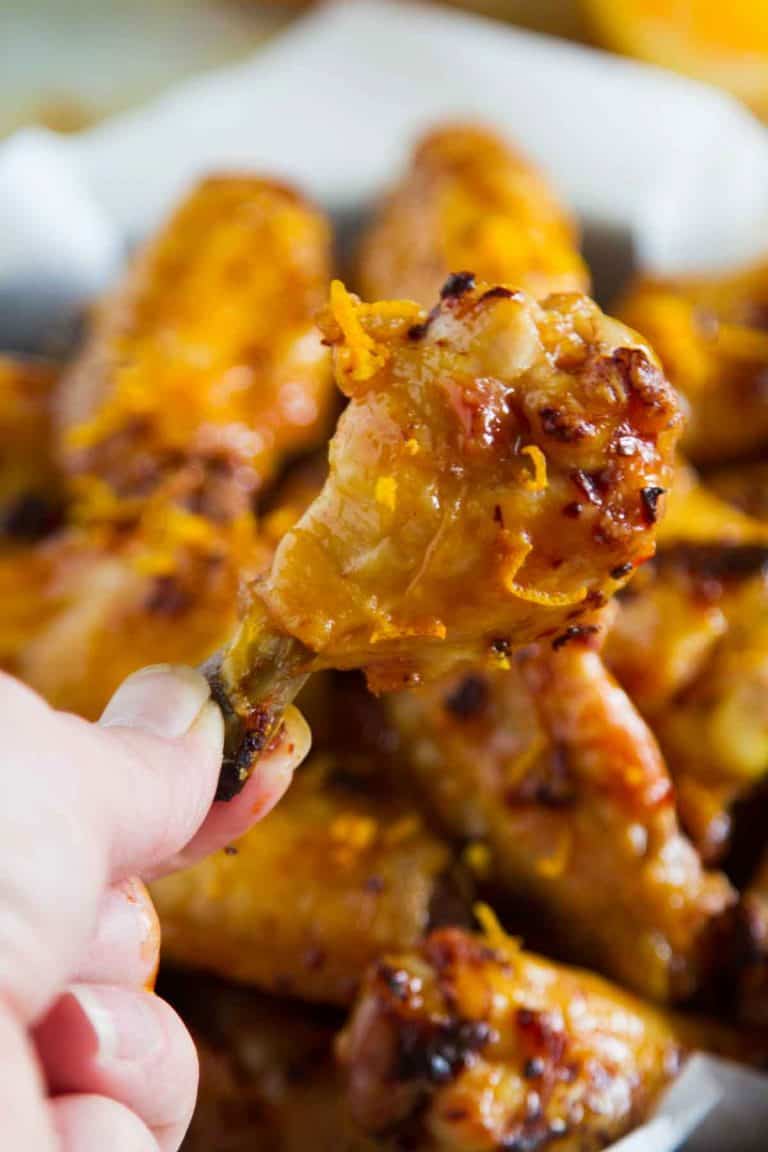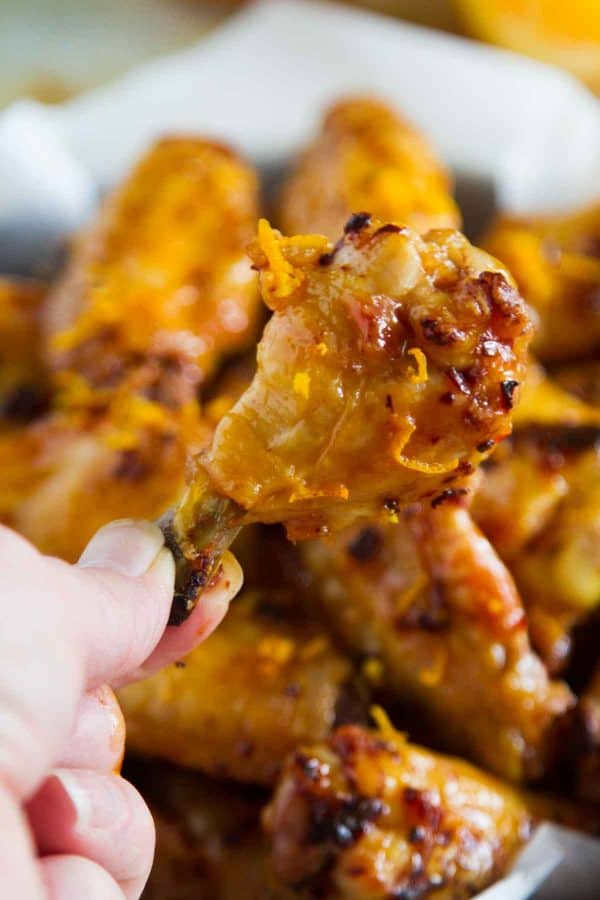 I am a huge fan of the sweet and spicy combo, so I knew from the beginning that I'd be a fan of these. These Chipotle Orange Chicken Wings don't give you that typical orange chicken flavor, though. You use orange juice concentrate for the flavoring, and it's definitely not super sweet. In fact, it's a little bit unique and not take-out-Chinese-food flavored at all.
And let's talk chipotle. I originally started with 1 tablespoon of chipotle in adobo, but then I wanted more. 2 tablespoons was perfect for me. I take out the seeds for less heat, but if you are looking for a way to spice thing up, just keep the seeds in.
These Chipotle Orange Chicken Wings are perfect for wing lovers – no sports necessary. Wing night can be every night – and you may want to start doing it after trying these!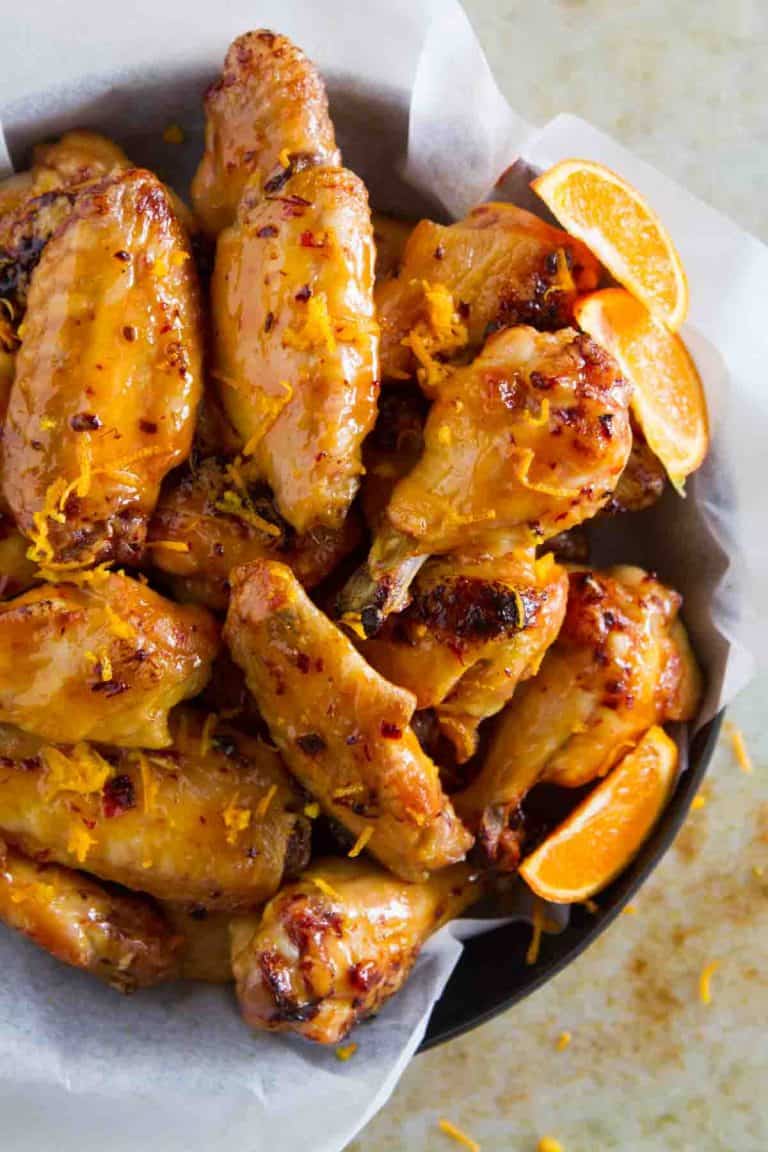 Like what you see here? Make sure you are following Taste and Tell for more recipes and ideas!
Facebook | Pinterest | Instagram | Twitter | Google+ | Weekly Newsletter | Feedly | Bloglovin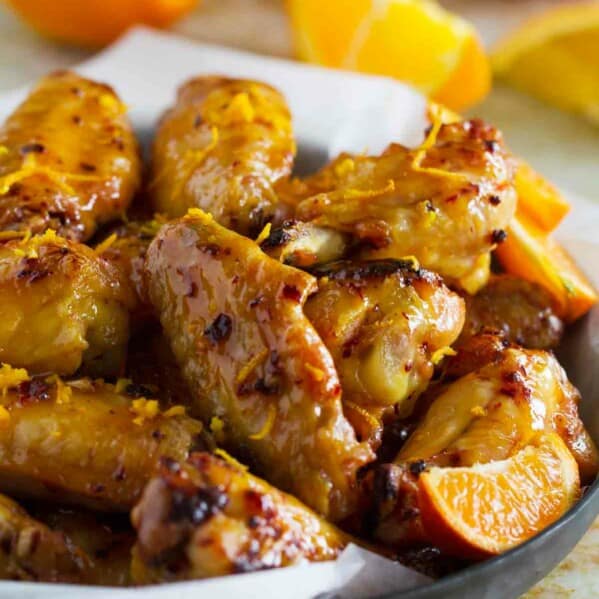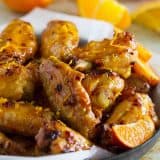 Chipotle Orange Chicken Wings
---
Author:
Prep Time: 15 minutes
Cook Time: 55 minutes
Total Time: 70 minutes
Yield: 0 servings 1x
Category: Appetizer, Main Course
Description
A little bit sweet, a little bit spicy, and all kinds of delicious, these Chipotle Orange Chicken Wings are good for so much more than just game day!
---
Scale
Ingredients
4–5 lbs chicken wings, trimmed, tips discarded
2 tablespoons vegetable oil
salt and pepper
1 cup thawed frozen orange juice concentrate
2 tablespoons minced chipotle in adobo, (seeds removed for less heat)
orange zest
---
Instructions
Place a rack in the upper third of the oven. Preheat to 450ºF. Line a baking sheet with foil. (You may need 2 baking sheets – if you do, place one rack in the upper third and one in the bottom third.) Place a cooling rack on the baking sheet and spray with nonstick cooking spray. Set aside.
Place the wings in a large bowl and add the vegetable oil. Season with 1 teaspoon of salt and 1 teaspoon of pepper. Toss to combine. Place the wings in a single layer on the cooling rack.
Bake until the wings are crispy, about 45 minutes.
Meanwhile, in another large bowl, combine the orange juice concentrate and chipotle in adobo. Transfer about 1/4 cup of the sauce into a separate, small bowl.
Place the cooked wings in the large bowl with the sauce and toss to coat. Return to the baking sheet in a single layer. Return to the oven and bake until the wings are shiny and cooked completely, about 10 minutes.
Transfer the wings to a platter and brush on the remaining sauce. Sprinkle with orange zest and serve warm.
SHOP THIS POST:
More Can't Miss Wings: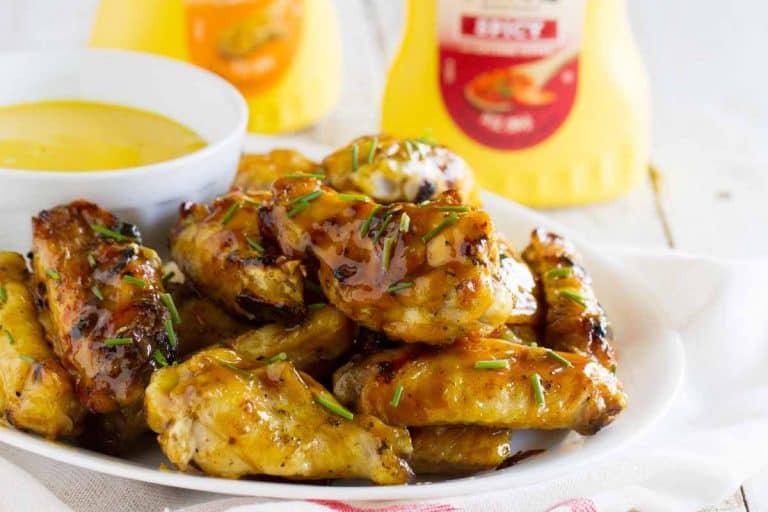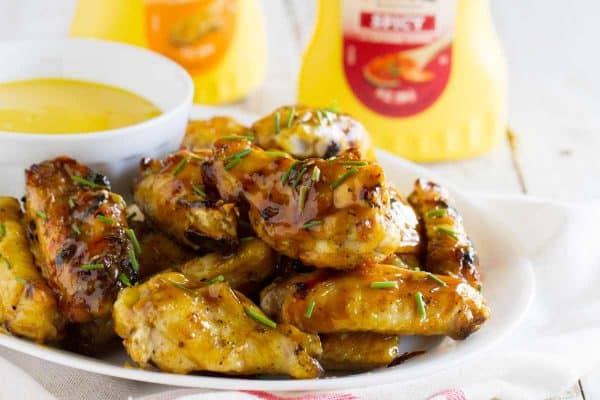 Maple Mustard Grilled Chicken Wings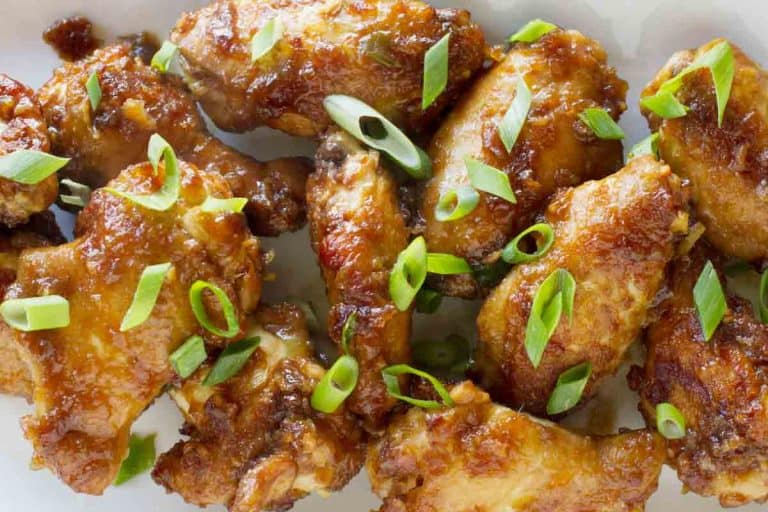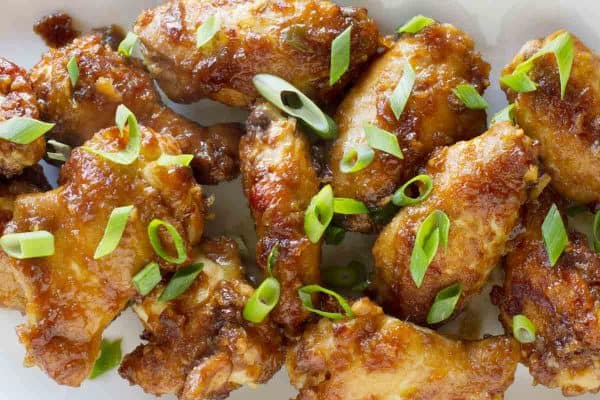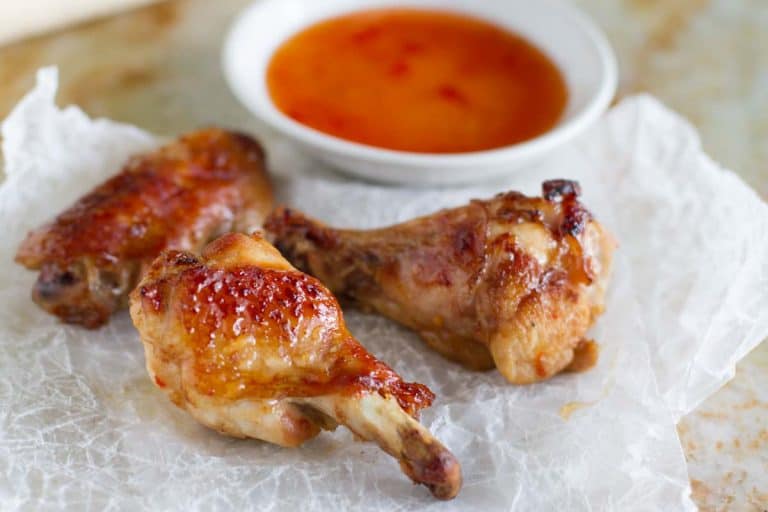 Around the Web:
Honey Soy Chicken Wings from Rasa Malaysia
Baked Garlic Buffalo Wings from Nutmeg Nanny
Mango Jerk Wings from Grandbaby Cakes
Don't miss a thing! Follow me on Pinterest to see what I'm pinning!