Only 5 ingredients make up these fudgy, coconut filled easy Brownie Coconut Macaroons.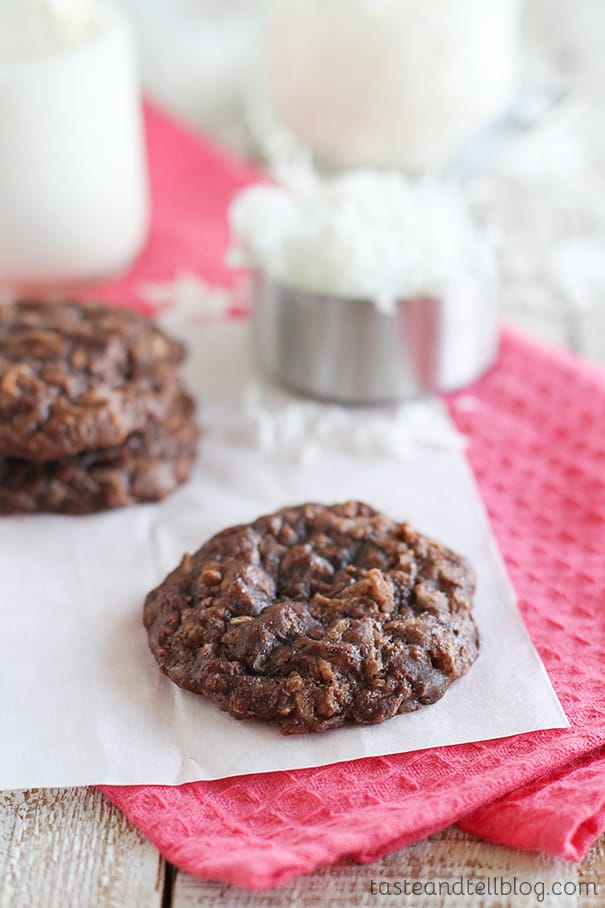 Photos Updated June 2014



My poor daughter is sick for the first time. This is the first time I'm experiencing taking care of a sick child, and as a mother, it is so hard to watch her suffer. Luckily, it's nothing big, (no H1N1), but even if it was only a few sniffles, it would still be hard to watch. I've spent 90% of the last day and a half with her in my arms. I know that when I am sick, cuddling always helps!!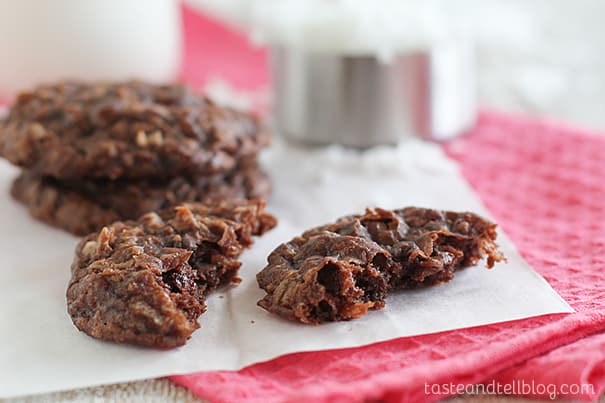 Needless to say, I haven't done much cooking in the last 2 days. It's a bit difficult to do anything when you've got a 20 pound child in one arm! But these brownie coconut macaroon cookies – they would seriously be easy enough to make one-handed!! I do have to say, I'm not a big boxed brownie lover. I think from scratch is almost just as easy and a lot tastier. But I will seriously keep boxed brownie mixes on my shelf for these cookies! If you can't decide which you are craving – a cookie or a brownie – then these coconut macaroons are for you. But they are addictive – I'm warning you now!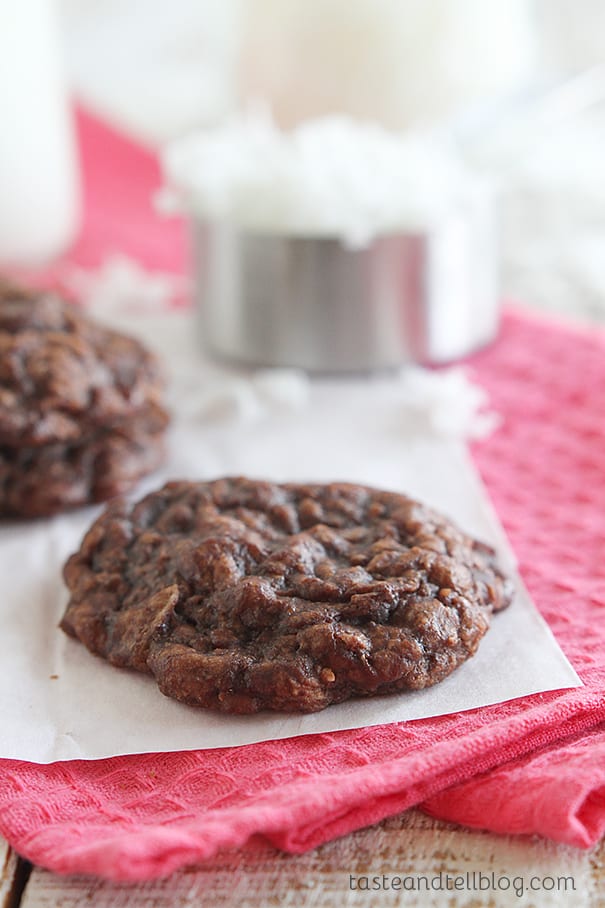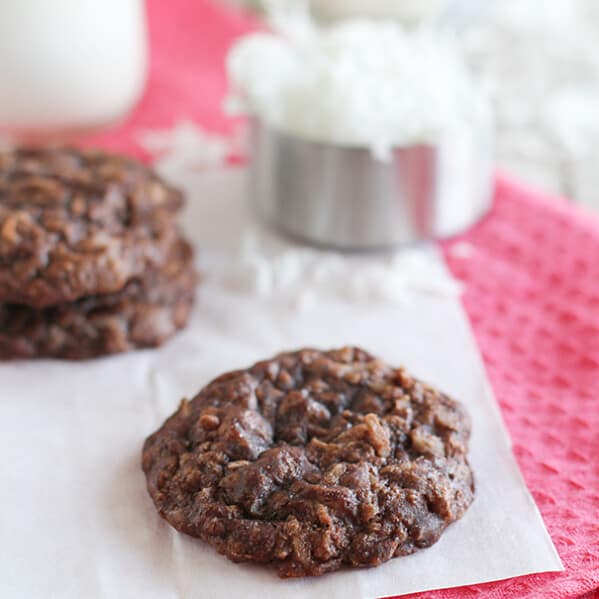 Brownie Coconut Macaroons
---
Prep Time: 10 minutes
Cook Time: 15 minutes
Total Time: 25 minutes
Yield: 24 cookies 1x
Description
Only 5 ingredients make up these fudgy, coconut filled cookies.
---
Scale
Ingredients
1 (19.5 oz.) pkg. brownie mix*
2 cups coconut
4 tablespoons water
2 tablespoons oil
1 egg
---
Instructions
Heat oven to 350F. Lightly grease cookie sheets or line with parchment paper. In a large bowl, combine all ingredients; beat 50 strokes with spoon. Shape dough into 1 1/2 inch balls. Place 3 inches apart on greased cookie sheet; flatten slightly.
Bake at 350F for 12 to 15 minutes or until edges are set. (Centers will be soft.) Remove from cookie sheets.
Recipe Notes:
*The original recipe calls for a 19.5 oz box of brownies, but the recipe has also been tested with the 18.4 oz size that is on the market today. It works with both sizes.
adapted from Best of the Bake Off