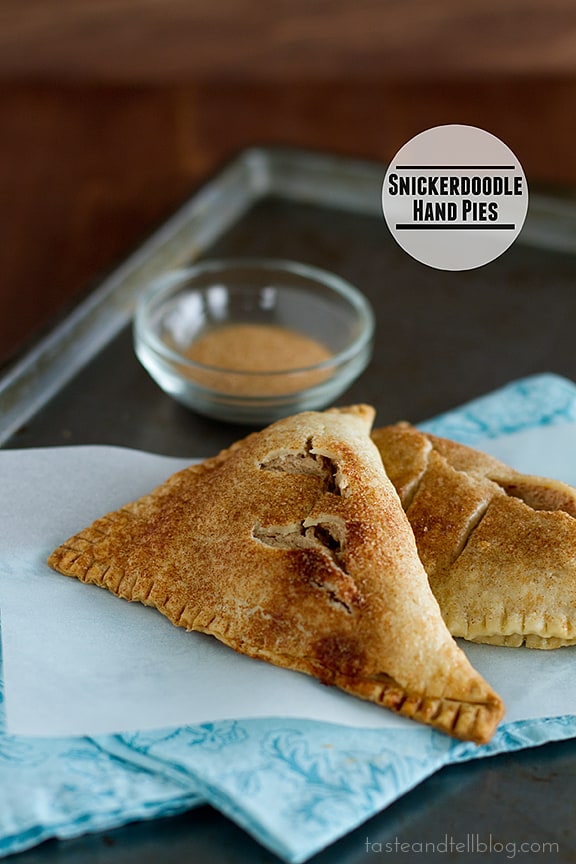 It is starting to feel like spring.  Finally.  The trees have blossoms, you see kids walking to school without jackets, and the sunlight is sticking around longer.  I can't tell you how happy I am.  This girl is not a winter girl, and springtime is just what the doctor ordered.
And I'm not gonna lie – I have been looking forward to the nicer weather so that I could break out the grill.  I am seriously starting to love cooking on the grill.  It's been intimidating in the past, but I'm finding my groove and getting comfortable cooking on it now.
Luckily, my friends at Pillsbury came looking for grilling recipes.  And not just any grilling recipes.  But pie.  On the grill.  With pie crusts.
Seriously, I had to think twice about this. Pie?  On a grill?  Now, I adore pie.  I dare say I like pie better than cake.  But I had never even though of cooking any type of pie on the grill before.
Luckily, those wheels in my head started to turn and I envisioned the perfect grilled hand pie.  In one of my very favorite flavors.
Snickerdoodle.
Snickerdoodle is one of those flavors that I can't get enough of.  I think it's because of my love of cinnamon.  And these incorporate another one of my favorites – cream cheese.  Cream cheese & cinnamon.  You just can't go wrong with that combination, in my humble opinion!!
So get out in that backyard and start grilling.  And remember that the grill isn't just for burgers!!

Here's how you make them: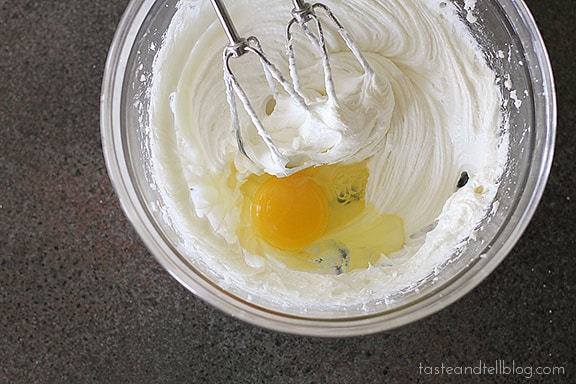 You start off with a simple mixture of cream cheese and sugar, and then you mix an egg in.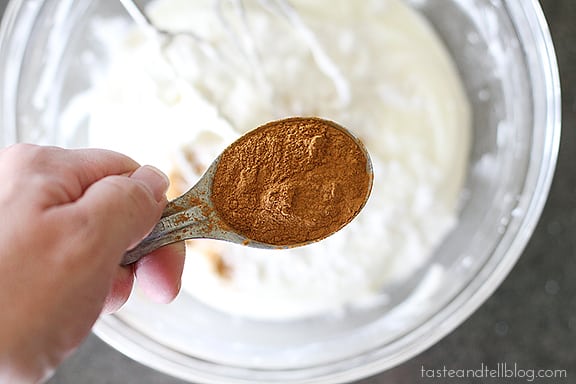 Then comes the cinnamon.  I love cinnamon, so I went a little heavy with it.  If you aren't as big of a cinnamon fan, feel free to cut this back a little bit.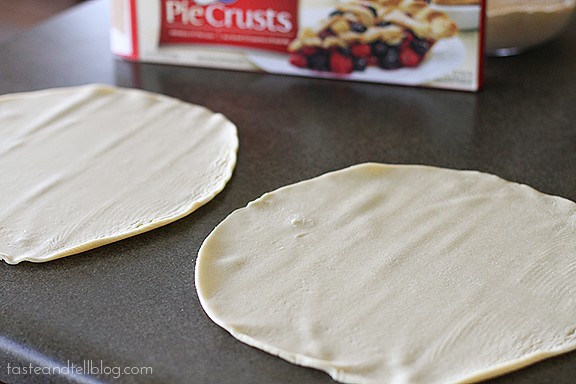 Lay out your Pillsbury Pie Crusts. And then use a pizza cutter to cut each crust into 4 quarters.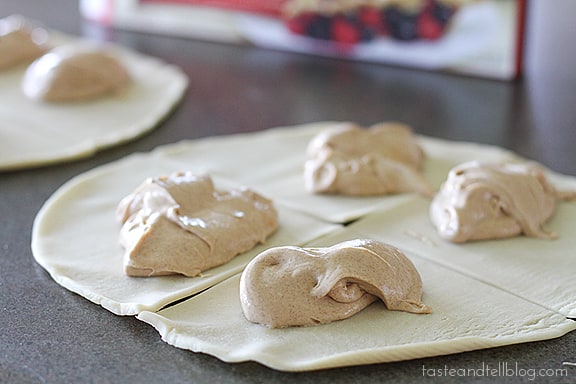 Divide the filling equally between the 8 pieces.  Then fold over one side to form a triangle.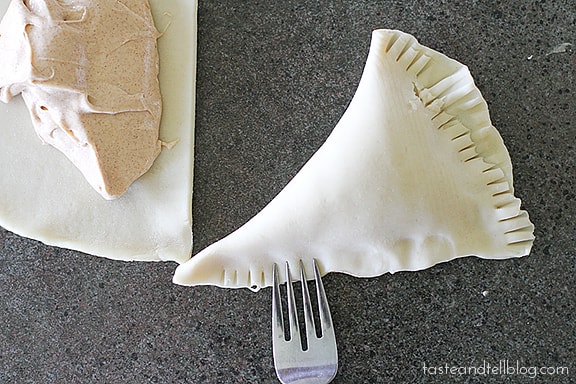 Use a fork to make sure the edges are sealed completely.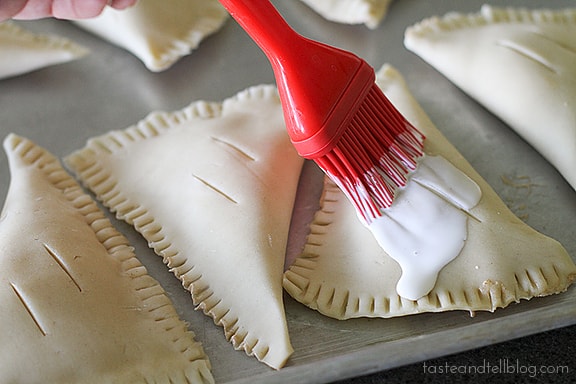 Brush each of the pies with cream, and then sprinkle with more cinnamon and sugar.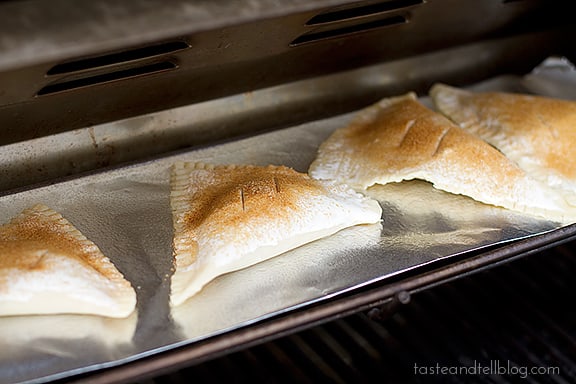 Take a piece of foil and place it on the top rack of your preheated grill.  Spray it with nonstick cooking spray, and then place your pies on top.  Close the lid and cook until the crust is golden and the filling is set, about 20 minutes.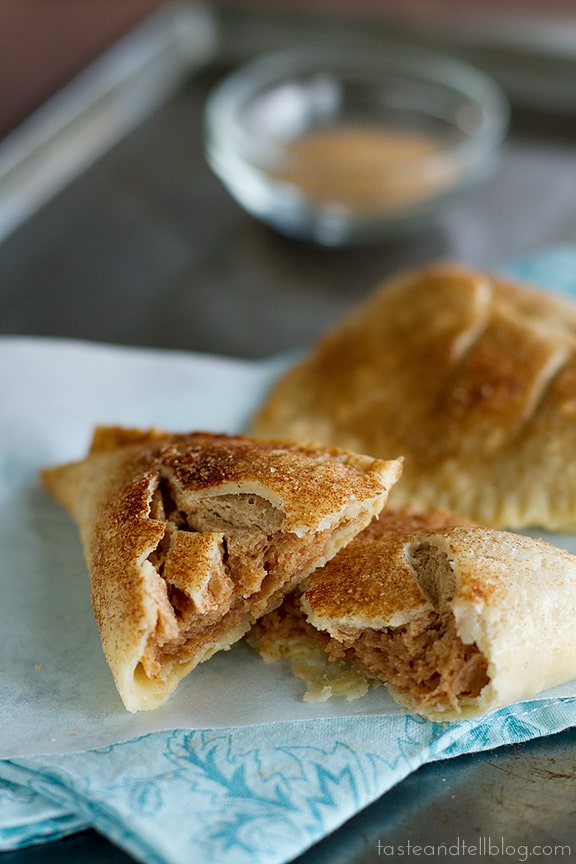 Super easy (and delicious!) pies in no time at all!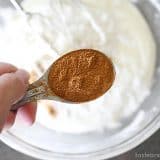 Snickerdoodle Hand Pies
---
Prep Time: 15 minutes
Cook Time: 20 minutes
Total Time: 35 minutes
Yield: 8 pies 1x
Description
Grilling isn't just for hamburgers! These hand pies take your favorite flavors from snickerdoodles to make a delicious and easy grilled dessert.
---
Scale
Ingredients
8 oz cream cheese, softened
3/4 cup sugar
1 egg
2 tablespoons flour
1 tablespoon cinnamon
1 box Pillsbury pie crusts
2 tablespoons cream
1/2 tablespoon sugar
1/2 teaspoon cinnamon
---
Instructions
Heat a gas or charcoal grill to low heat.
In a bowl, mix together the cream cheese and the sugar until smooth. Add in the egg, cinnamon and flour and mix until combined.
On a work surface, lay out both pie crusts. Use a pizza cutter to cut each crust in half top to bottom and then half side to side, forming 4 triangles from each crust. Divide the filling evenly between each of the triangles. Fold over the top, enclosing the filling, and pinch the edges together. Use a fork to press the edges firmly to seal.
Brush the top of each pie with the cream. In a small bowl, combine the sugar and the cinnamon, then sprinkle over the tops. Cut 2 slits in the top of each pie.
Place a piece of aluminum foil on the top rack of the grill; spray with nonstick cooking spray. Transfer the pies on top of the foil. Close the lid and cook until the pies are golden and cooked through, about 20 minutes.
Tips:
**Depending on the size of your grill, you may need to bake the pies in 2 batches.
**The internal temperature of the grill should be between 300°F – 350°F. If the grill starts running hotter, turn off one or more of the burners.
More Snickerdoodle Love: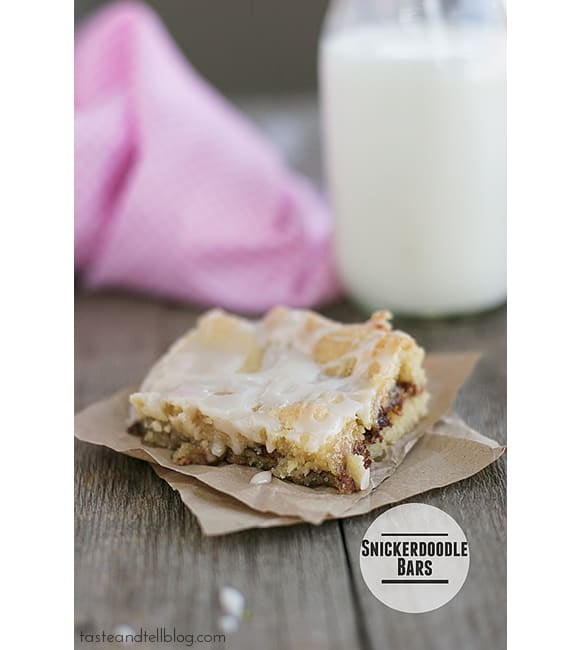 Snickerdoodle Bars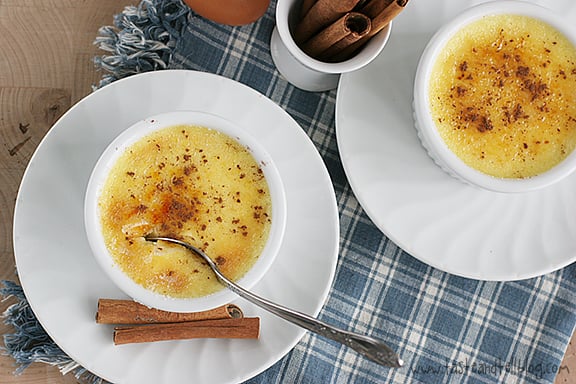 Snickerdoodle Creme Brulee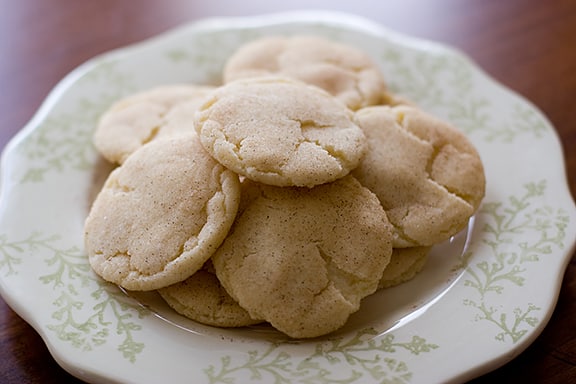 Snickerdoodles
Around the Web:
Snickerdoodle & Peach Frozen Yogurt Sandwiches from Tutti Dolci
Snickerdoodle Blondies from Recipe Girl
Snickerdoodle Cake from Sweet Treats and More