If you find yourself in southern California, a stop to Sidecar Doughnuts is definitely in order! Made fresh every hour, you are guaranteed a fresh from the fryer doughnut. Flavors change weekly and monthly – so make sure to try those seasonal favorites!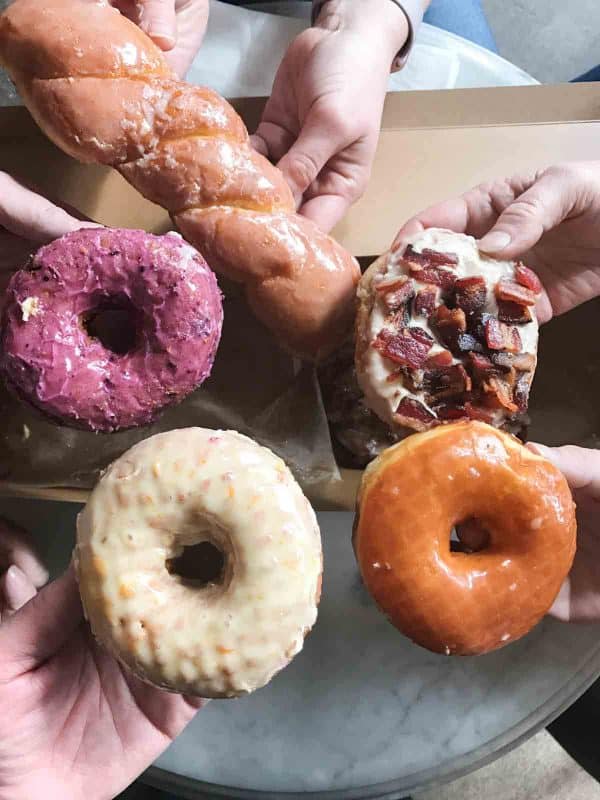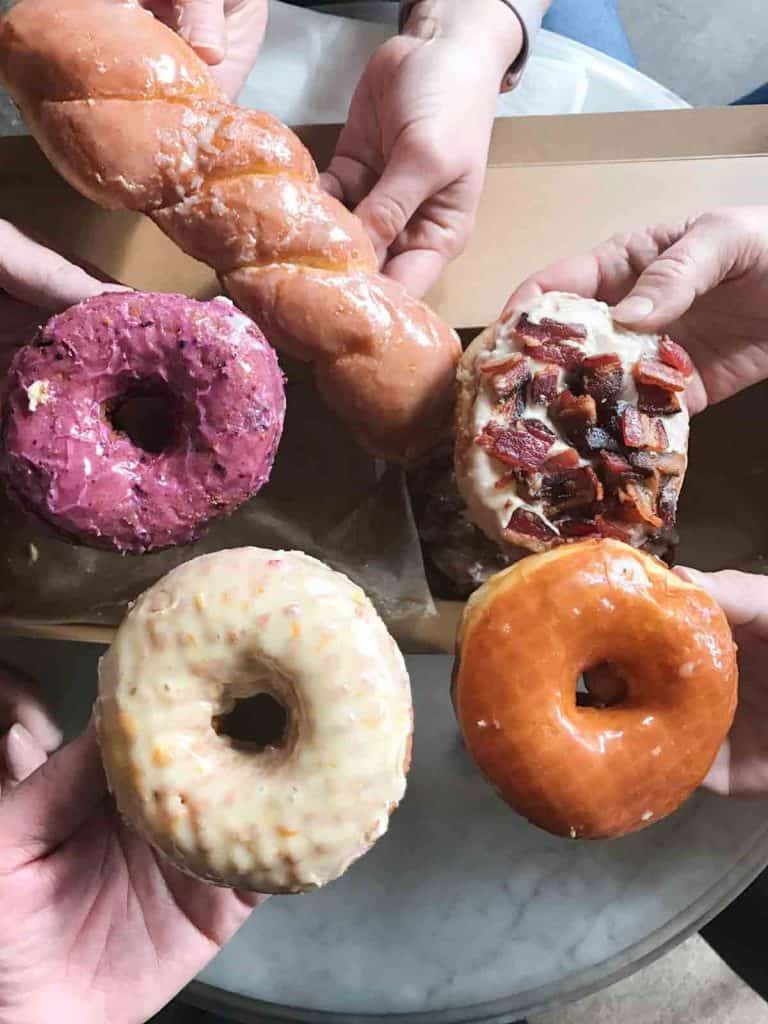 I think my dream job would be travelling across the US, on the search for the best doughnut in the states. Yep, that would be pretty dreamy.
We all know I love doughnuts. That is one of the first things that I research when I'm travelling somewhere new. Where can I get the best doughnuts. So you know there was no fight from me when my sister said we had to go to Sidecar Doughnuts on a girls trip to California last year.
I'm a bit behind on posting about all of the great things I've eaten and the sights that I've seen, but that gave me time to not only try Sidecar Doughnuts once, but twice in the last year. That's pretty impressive for this girl who doesn't even travel to California that often! The first time was the time I listed above – we were on a girls trip to Disneyland, and on our last day in California, we drove to Costa Mesa just for these donuts. And that was after 2 days of nonstop eating at Disneyland. We loved it so much that we had to make it happen again when we returned to California and Disneyland later last year in October with our families.
Both times were equally delicious. This place really has a lot going for it. I love that there are 12-15 different doughnuts at a time. Not completely overwhelming. And I do love that they switch out the flavors and add in seasonal doughnuts. This is bad if you fall in love with a doughnut only to find it gone the next time, but it looks like they keep a few of their most popular flavors on the rotation at all times.
The thing that is unique about Sidecar Doughnuts is that they are making doughnuts fresh all day long. Most doughnut shops make their doughnuts in the wee hours of the morning, so you are only getting the freshest doughnuts if you are there at the crack of dawn. But you are guaranteed a fresh doughnut at Sidecar because they are making them all day long. That being said, though – this last trip, we all had leftover doughnuts that we took back to our hotel with us, and we all agreed that they just weren't as good leftover the next day. So if you get these, eat them while they are fresh!
We only tried the regular sweet doughnuts, but I would love to try their doughnut that is stuffed with the egg. But of all the doughnuts I've tried from Sidecar, the cake doughnuts were hands down my favorite over the yeast doughnuts. The huckleberry doughnut was so good – I could probably eat that on a weekly basis. The seasonal apple pie doughnut was really good as well. I ordered mine to go after my sister was raving about hers – if you order it to eat there, they put whipped cream and caramel on it. Those were included as well on the to go doughnut, but kept on the side. The old fashioned was good, although not the best I've ever had. But I don't think we had one cake doughnut that wasn't great. They are so good that we had to go back again that second time! (And my sisters keep talking about going again while they will be in California again this weekend!)
The doughnut shop itself is quite small, without any indoor seating. There are a few tables outside, but not much space at all. It's located in a strip mall, which made it a bit difficult to find at first, and the parking situation is not the best. Plus, there is almost always a line. These doughnuts are a bit on the pricey side, as well, probably averaging about $4 a doughnut. But with all of that said, I would still go back. And I'm sure I will!

Sidecar Doughnuts and Coffee
270 E 17th St #18
Costa Mesa, California 92627
or find them in Santa Monica:
631 Wilshire Blvd
Santa Monica, CA 90401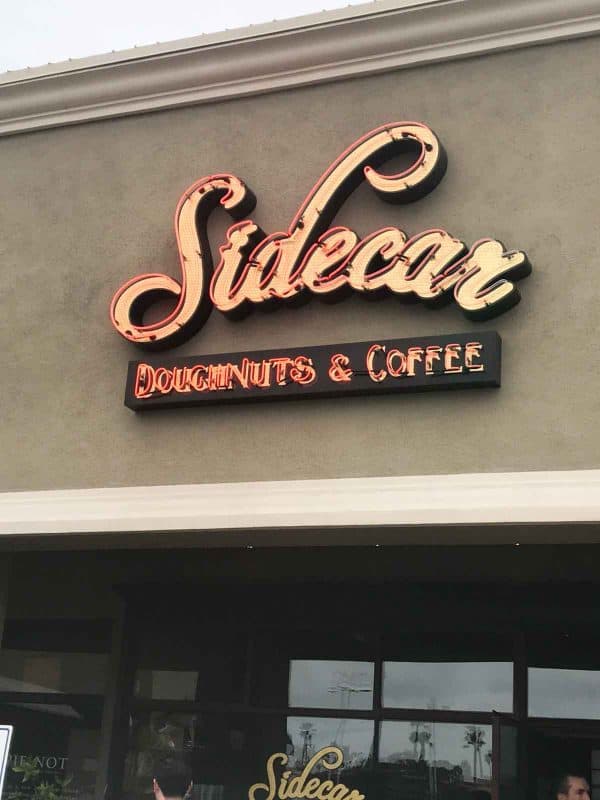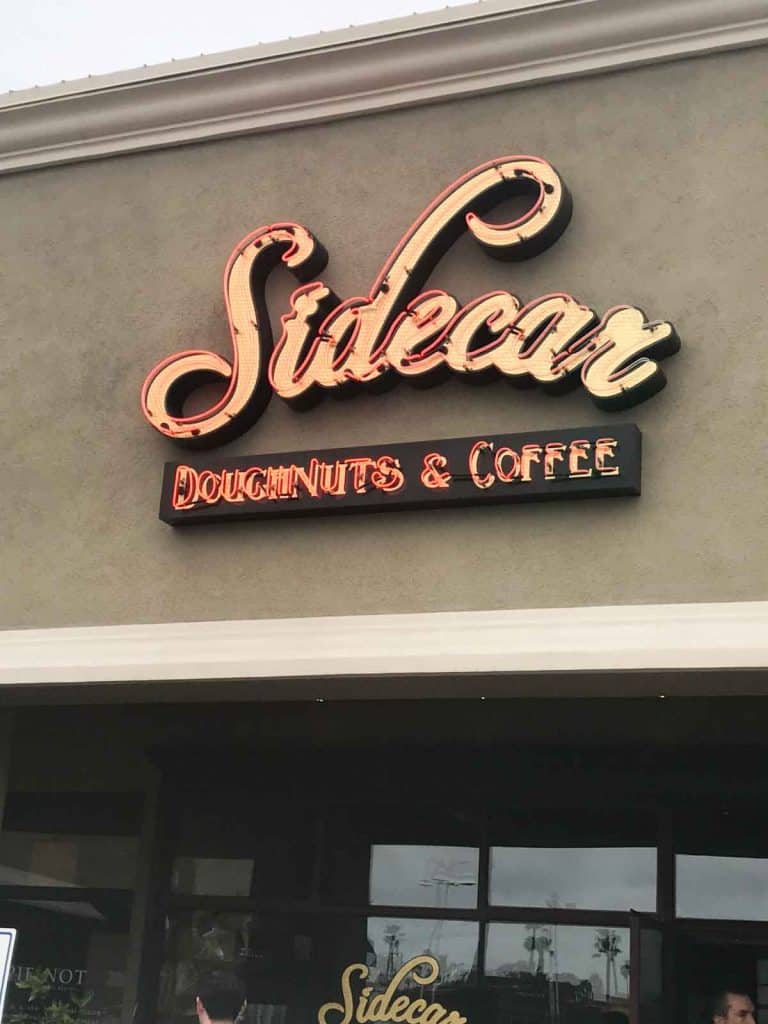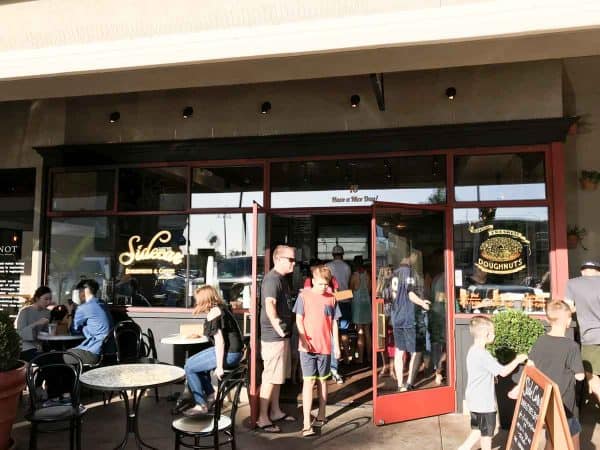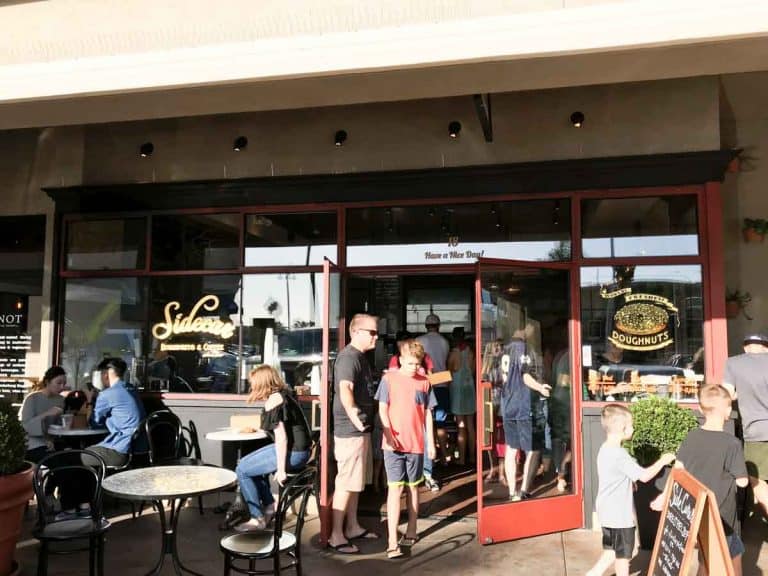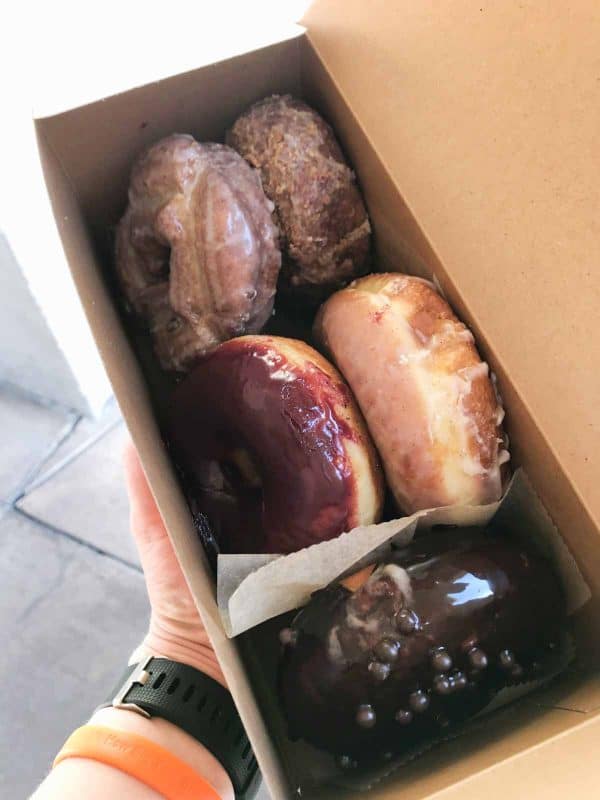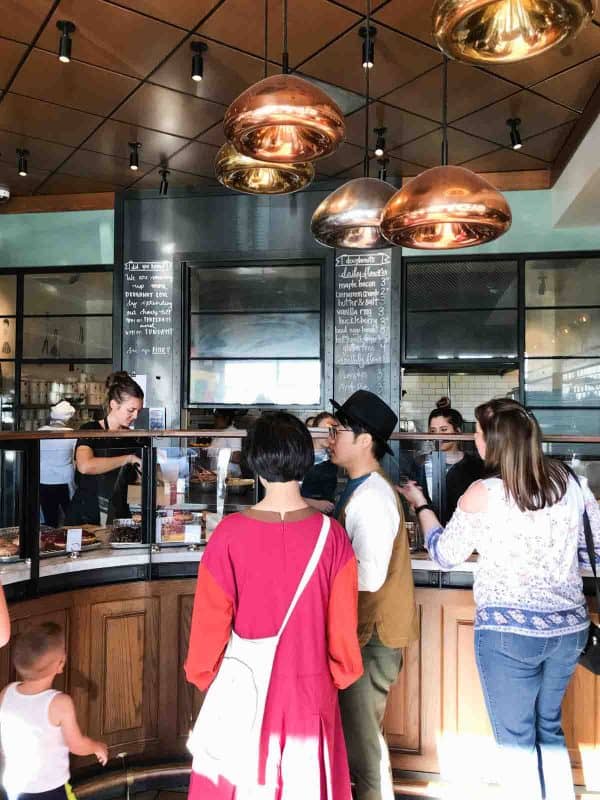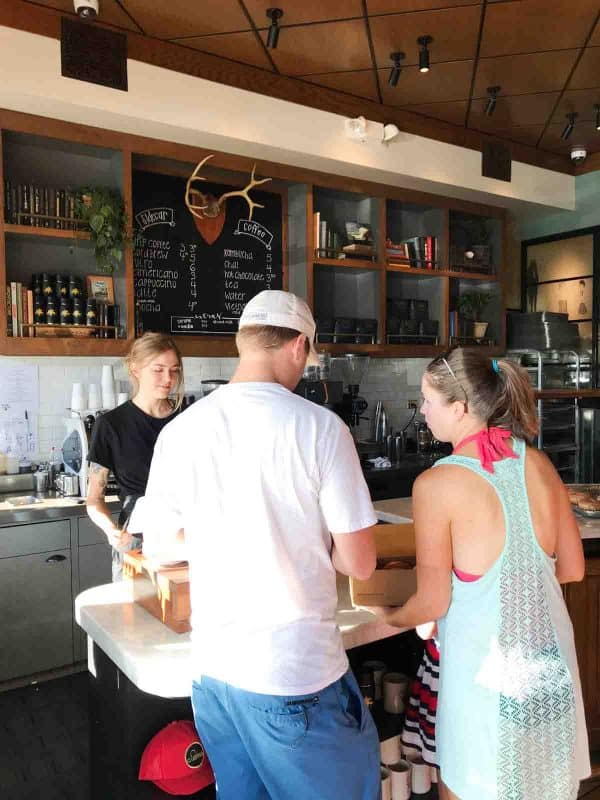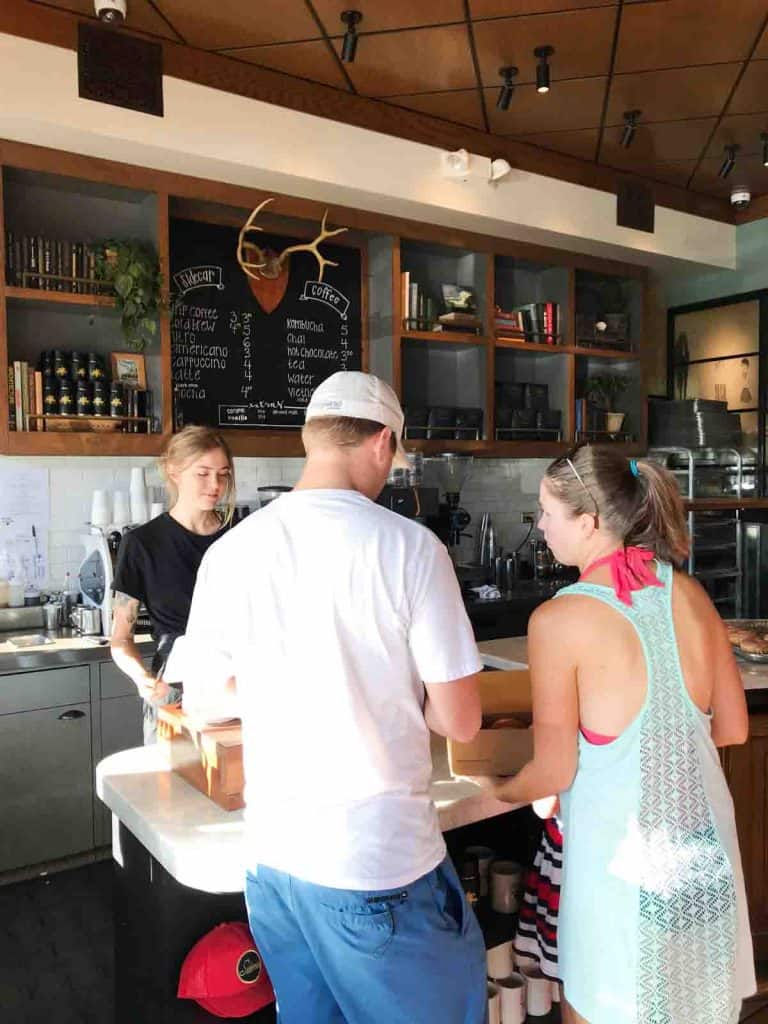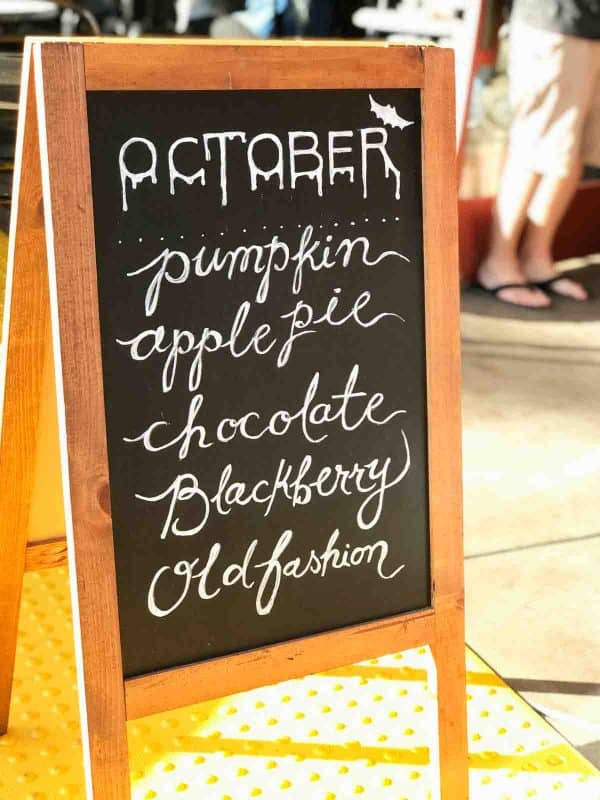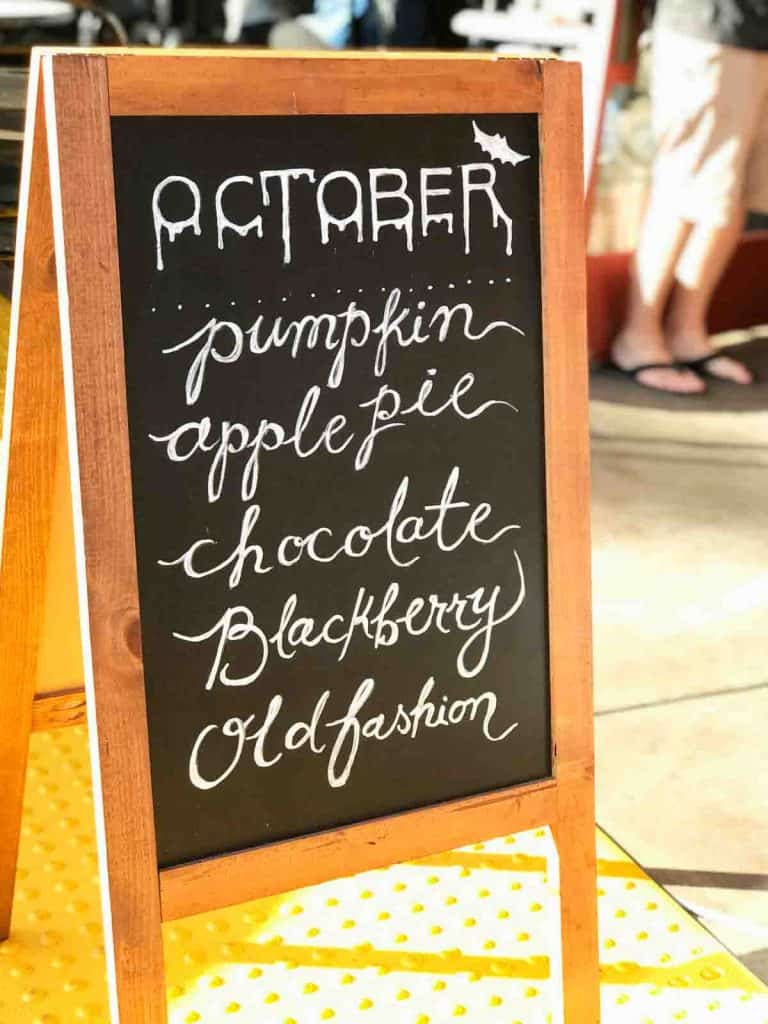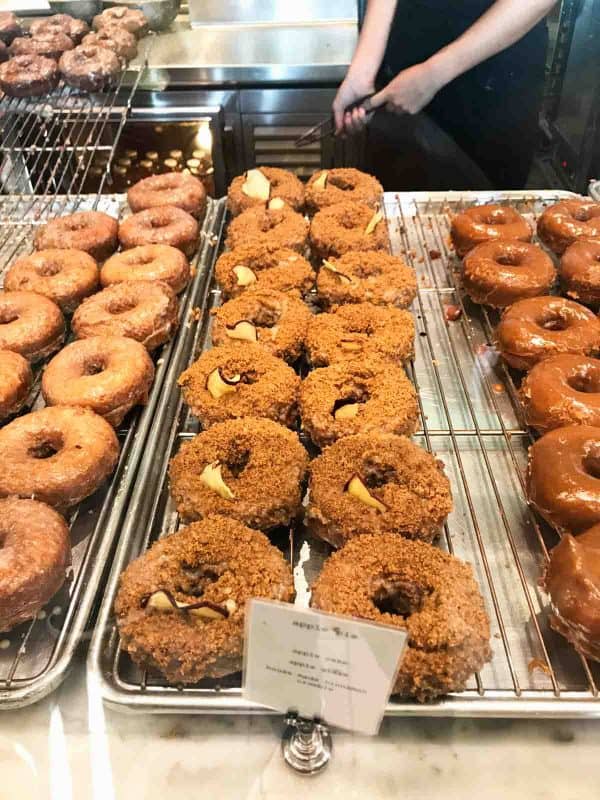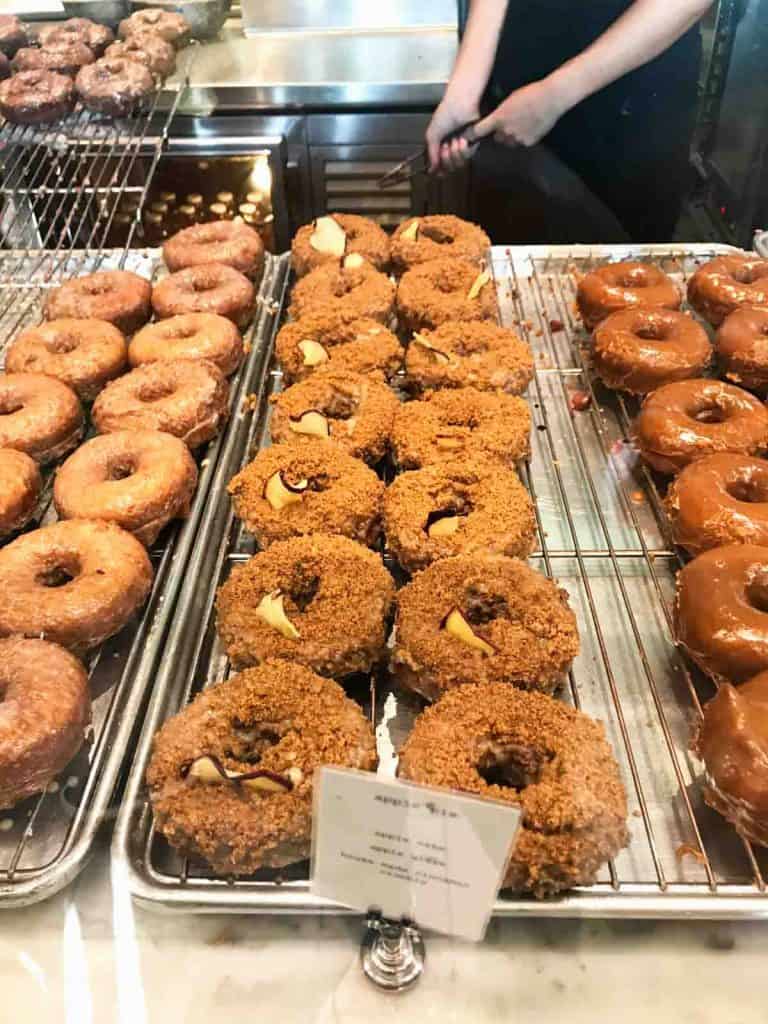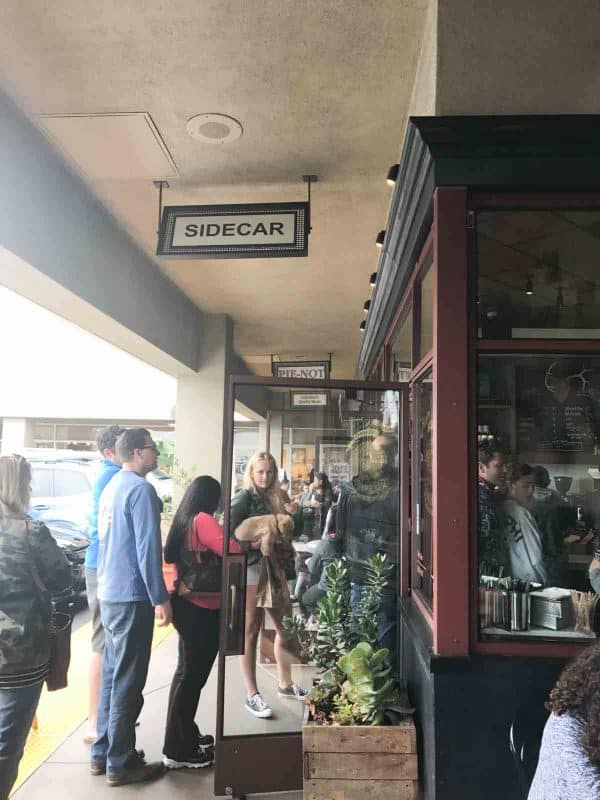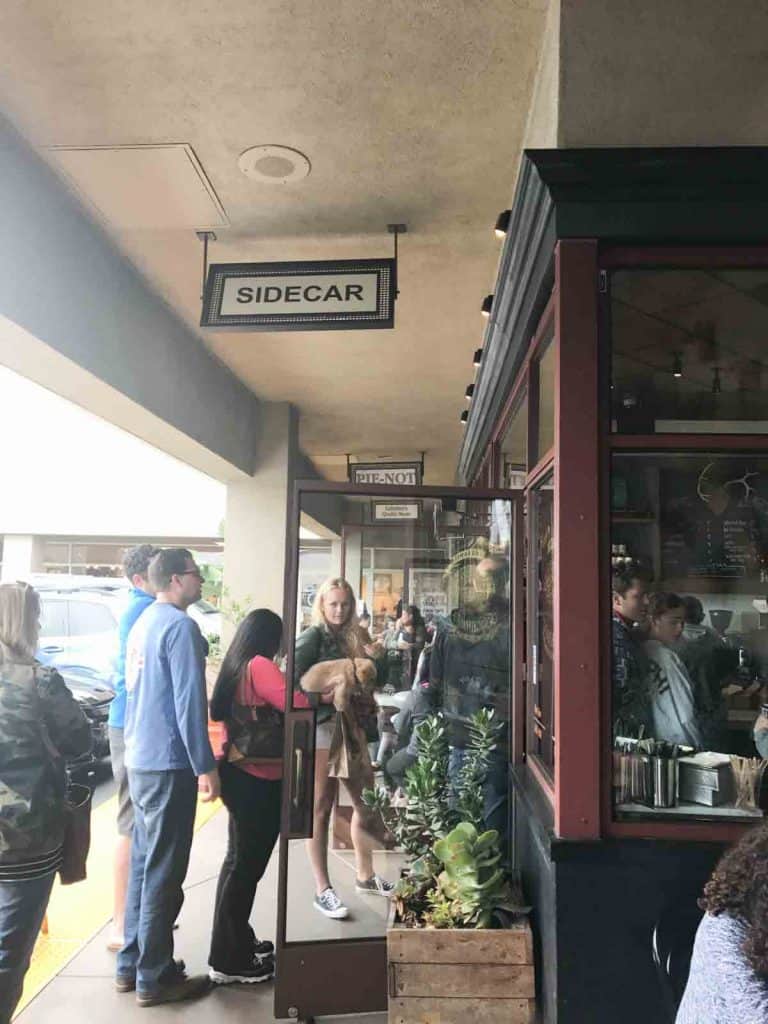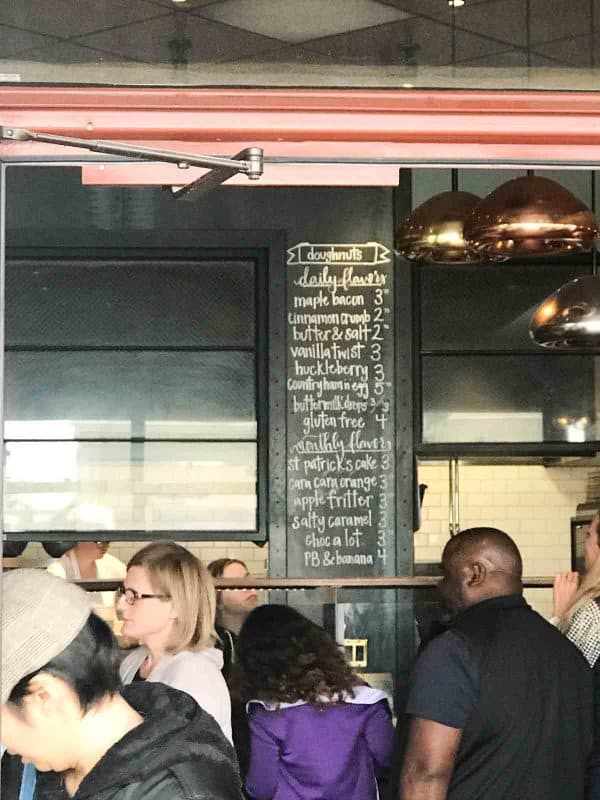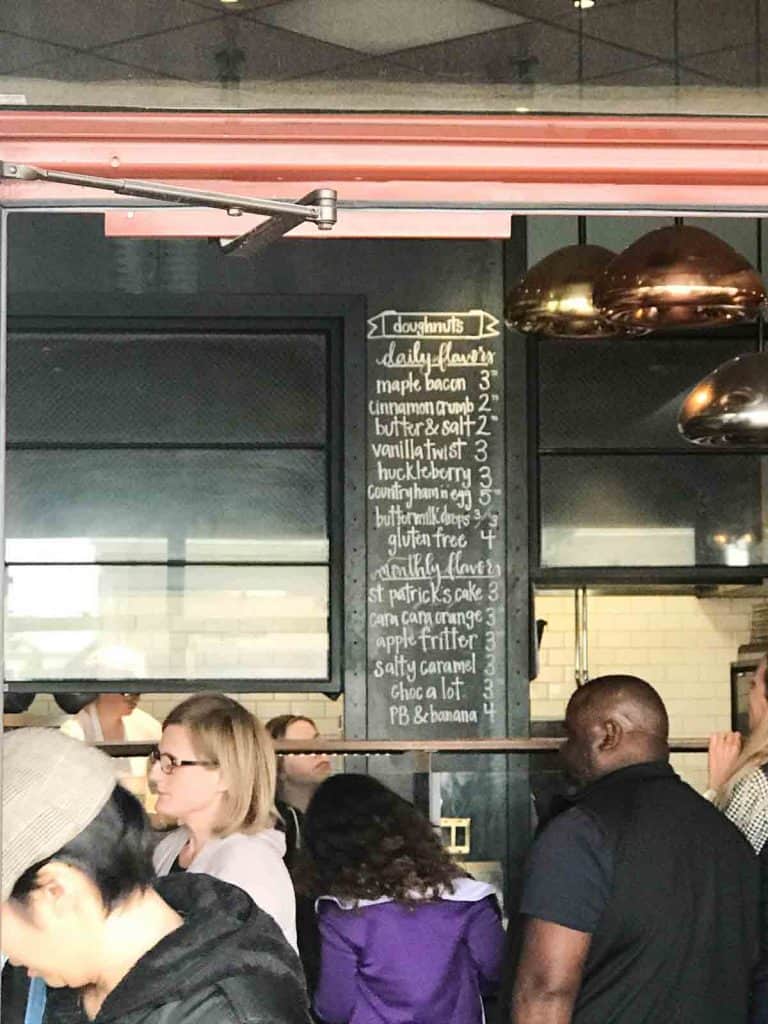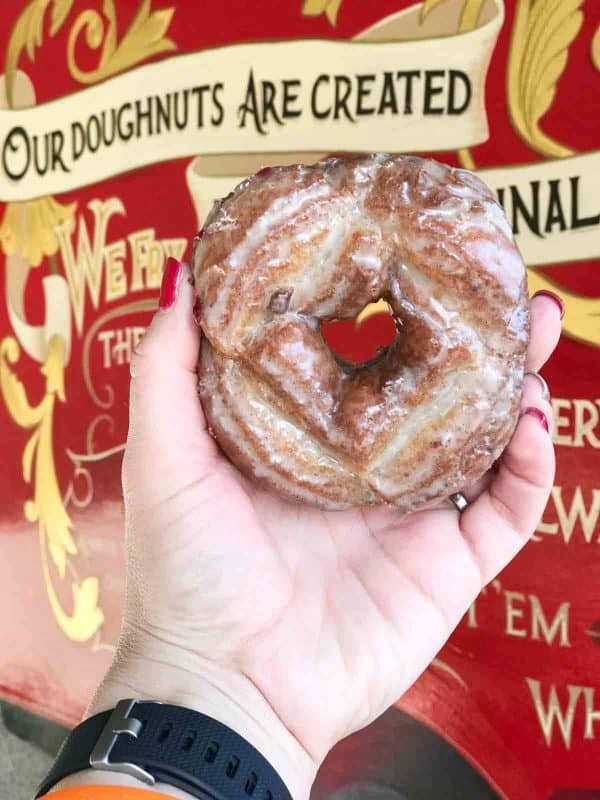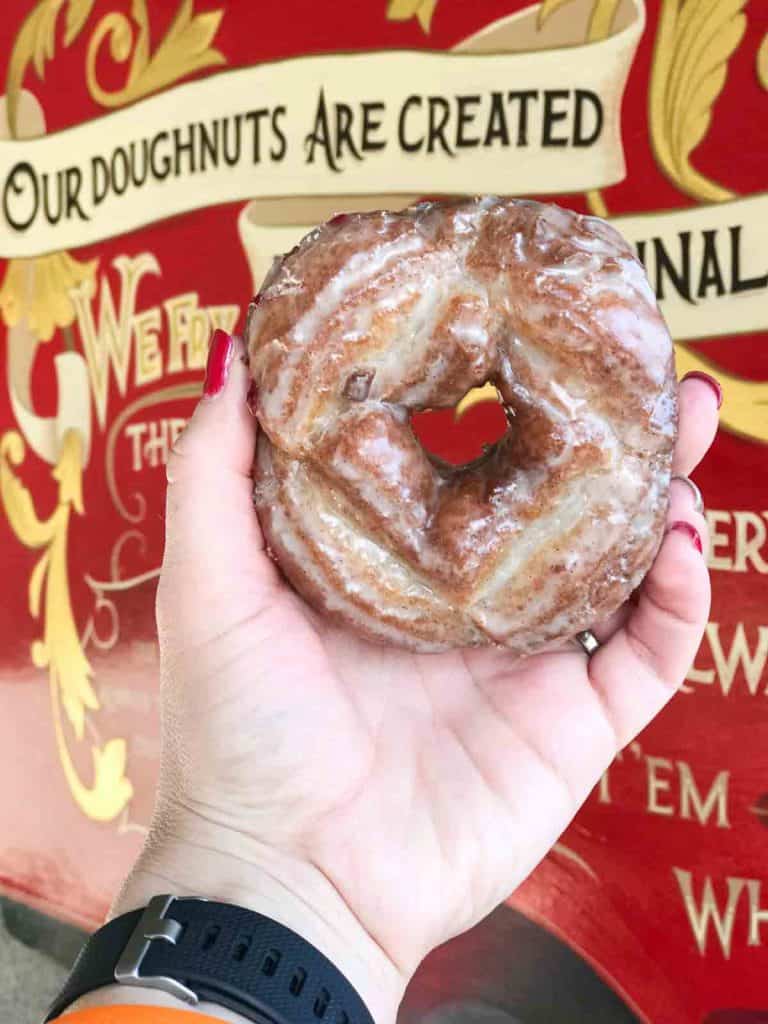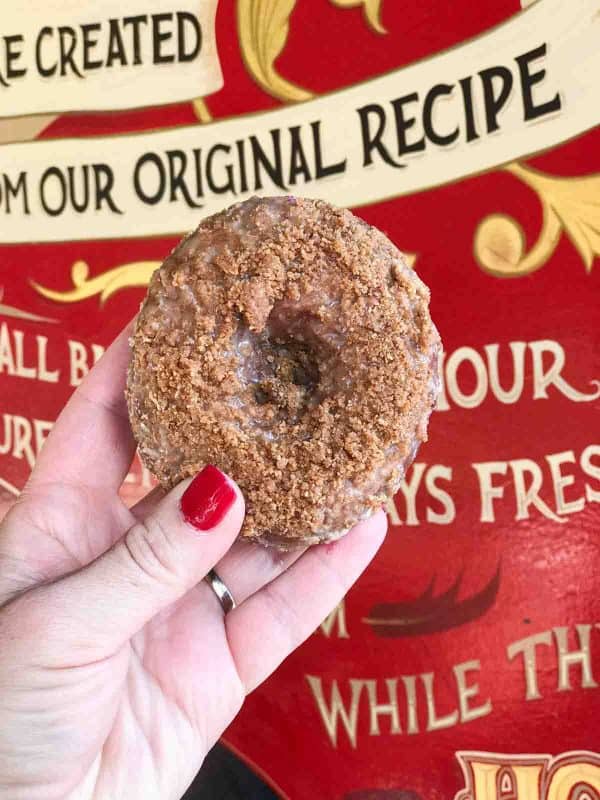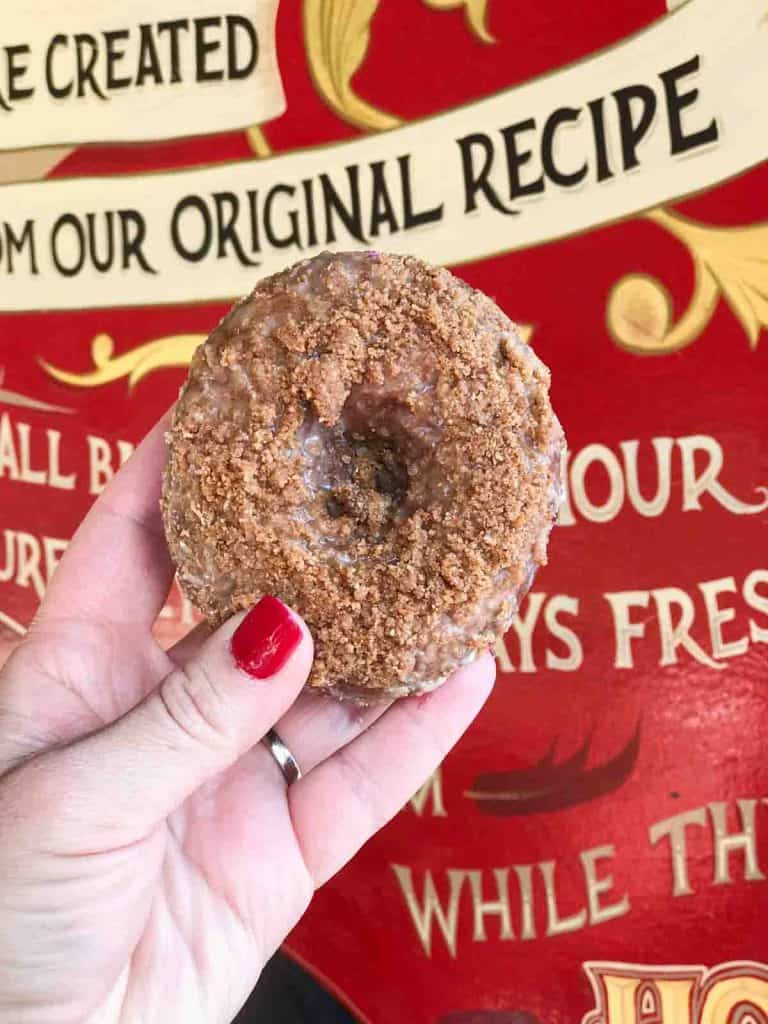 More Must Visit Doughnut Locations
Blue Star Donuts – Portland, OR
Donut Bar – San Diego, CA
Top Pot Doughnuts – Seattle WA
Doughnut Plant – New York City, NY
Clark's Island Donuts – Utah
Gourdough's Donuts – Austin, TX
Art City Doughnuts – Utah Food Truck
Follow my travel board and never miss any eats or adventures while I'm out and about!
Follow Taste and Tell's board Taste and Tell – Travel on Pinterest.