The city of Solvang, California made it onto my travel bucket list just a few short months ago. So imagine my surprise and excitement when I found out that I'd get to explore the town for a few hours while at a retreat in Santa Barbara, California. I was seriously so excited!


Solvang is a town located in Santa Barbara county. A small town, with a population of around 5,000, Solvang was established in 1911 by a group who were originally from Denmark. They had left the midwest to migrate west to escape the brutal winters. And that Danish heritage lives on today.
Solvang is truly such a cute town. Filled with Danish bakeries, I honestly wanted to spend a whole day there and travel to each bakery. But alas, we only had a few hours, but I managed to try out some amazing sweets! Here's a preview:
Mortensen's Danish Bakery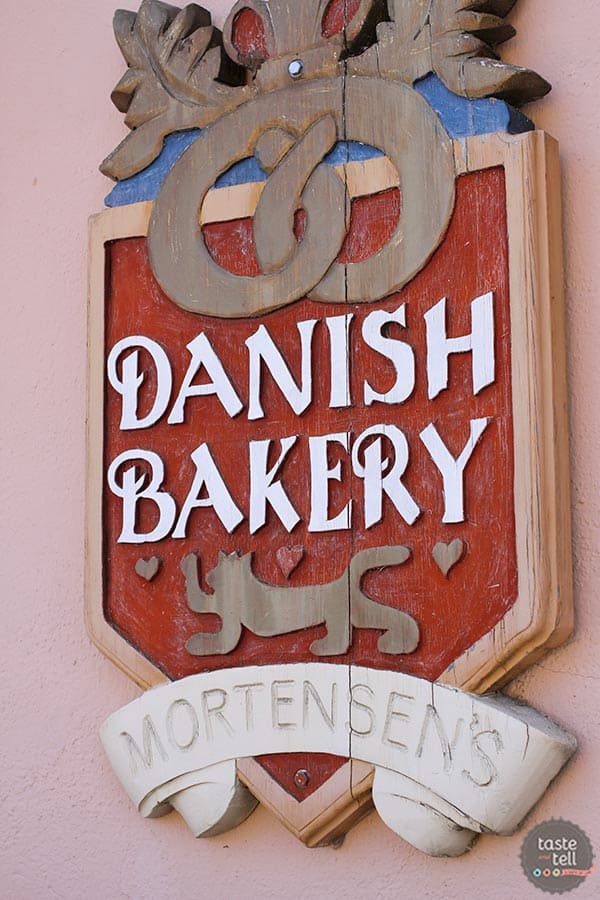 We were lucky enough to get a look behind the scenes at Mortensen's Danish Bakery. Ove Mortensen, originally from Copenhagen Denmark, opened this bakery in Solvang about 45 years ago. Although it is not owned by the original family, Mortensen's remains a family owned business. And let me tell you – these were some amazing pastries!! If you ever have a chance to try a Danish Butter Ring, take that chance. And they made these pastries that they called Danish Waffles (the last photo in this set) that I can't stop thinking about. There were layers and layers of sugar coated goodness, with buttercream and jam sandwiched in the middle. They were over the top sweet and so messy, but I kept going back for more and more. I can't wait to get my hands on another one!!
Another thing to mention is that they are very involved in Cupcakes for Cancer, a great fundraiser raising money for cancer research.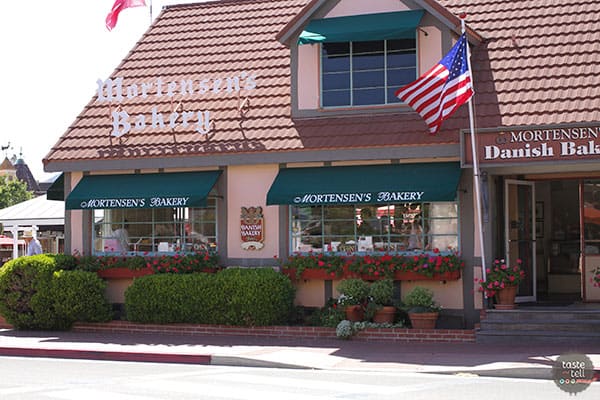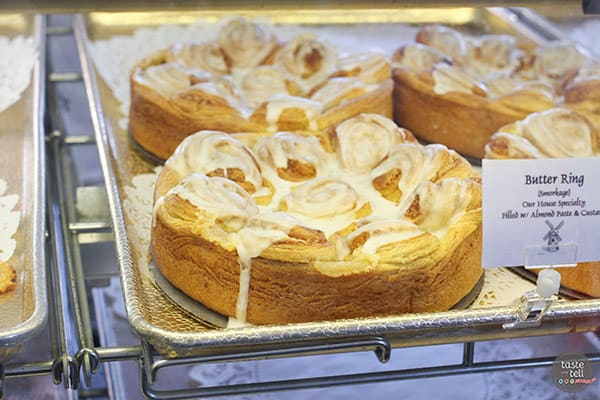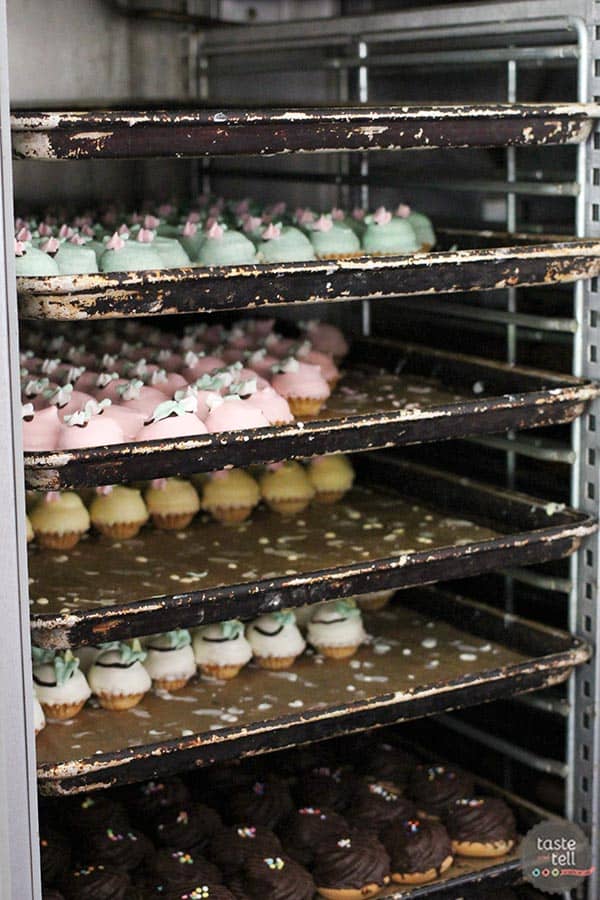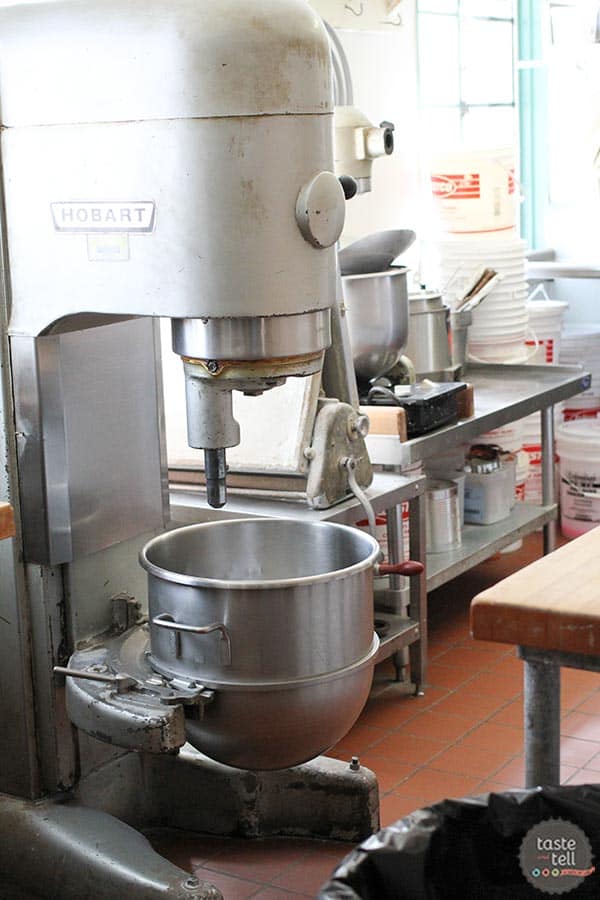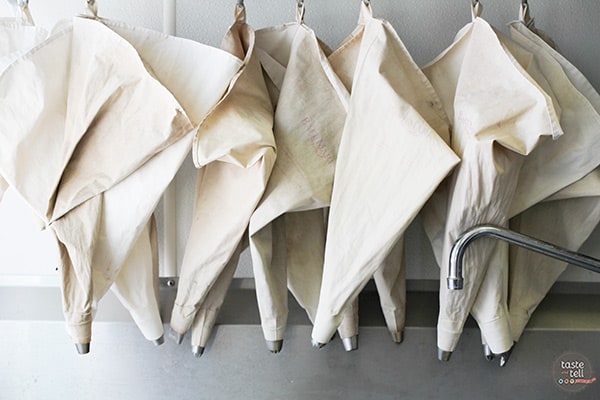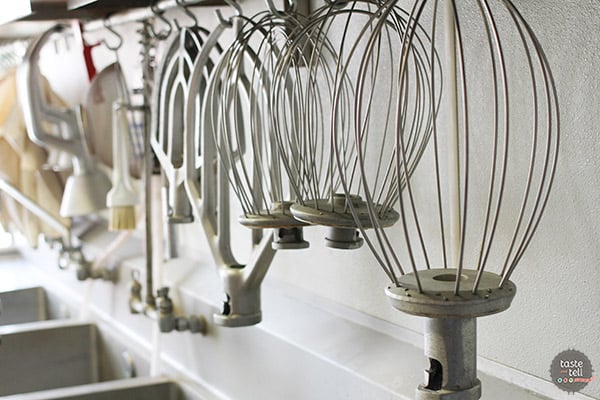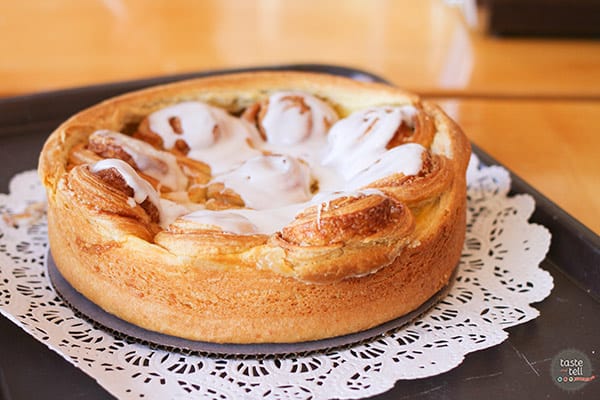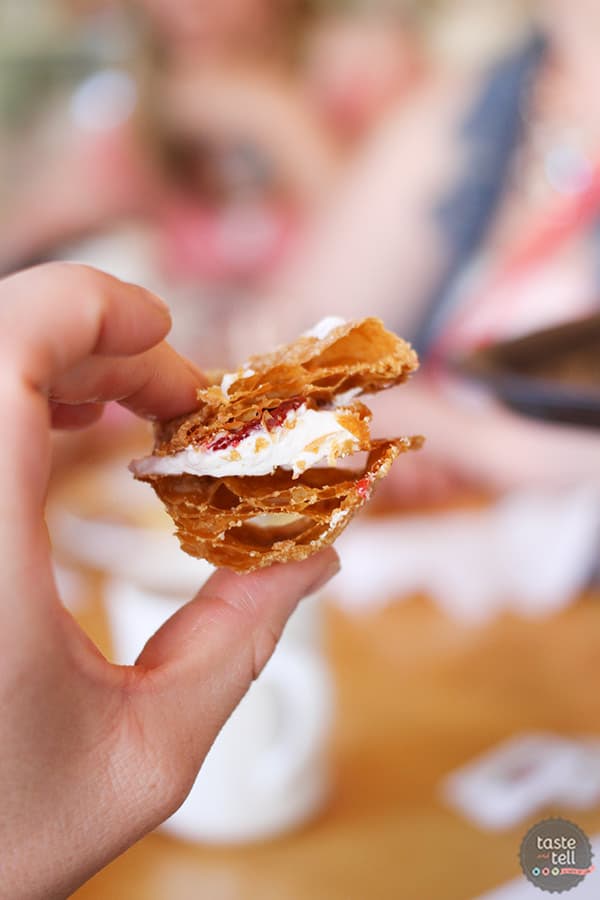 Aebleskiver at Solvang Restaurant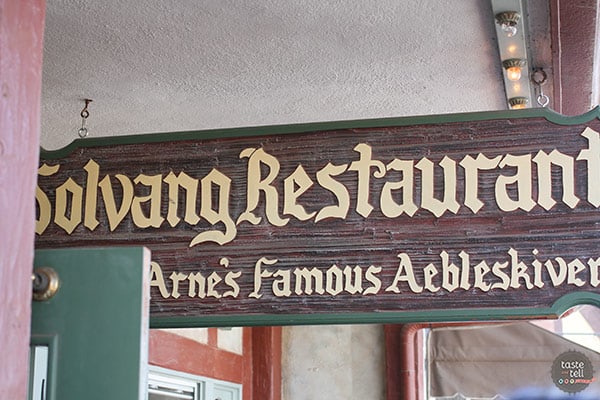 The number one thing on my list to experience in Solvang was an aebleskiver. If you have never heard of aebleskiver, they are a Danish pancakes that are cooked in a special pan, making them a sphere shape. I had a roommate years and years ago that had a pan and would occasionally make them and I fell in love. We had just stuffed ourselves silly at the bakery, but I refused to leave Solvang without trying some! 🙂 Even though I could only eat a couple bites, I was so happy we went. It's a definite stop in Solvang! They do have a window outside the restaurant where you can order just the aebleskiver, so if that's all you're after, you don't have to sit in the restaurant. But I would love to try the restaurant someday!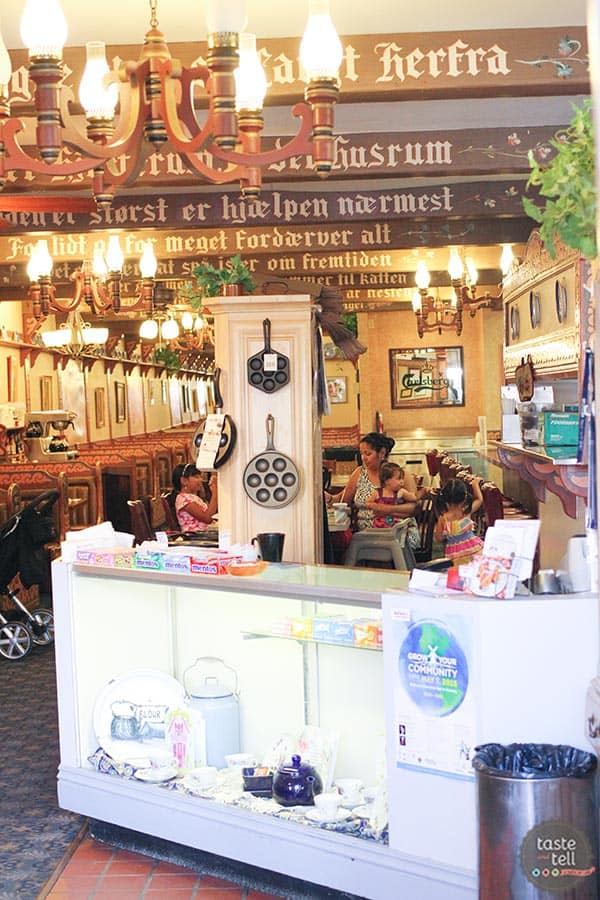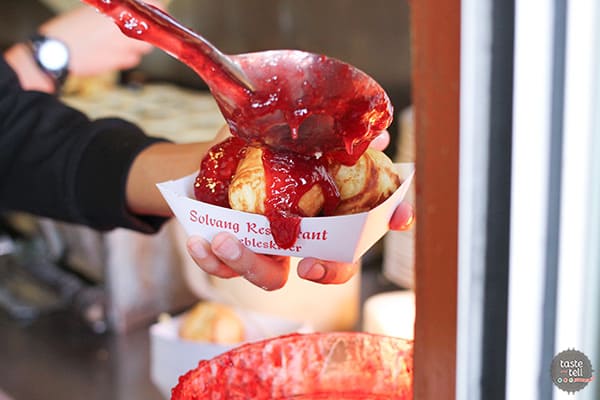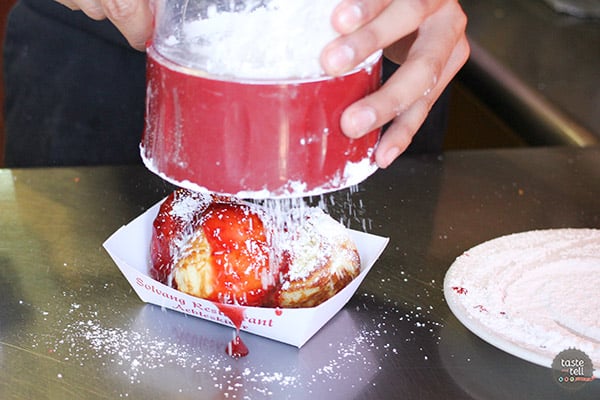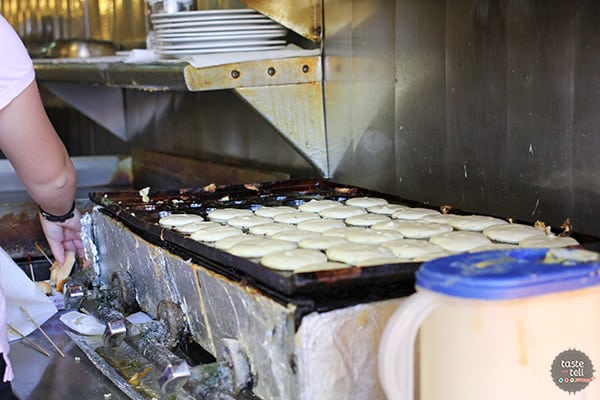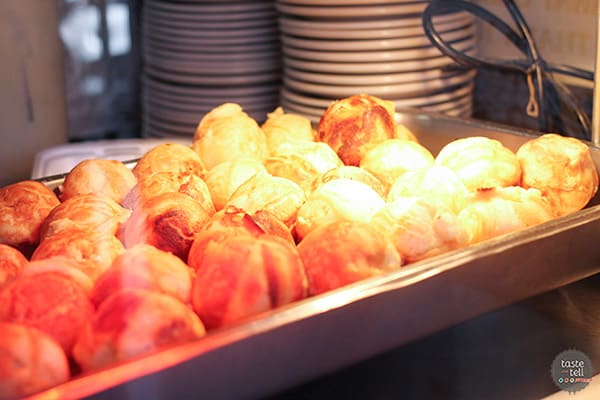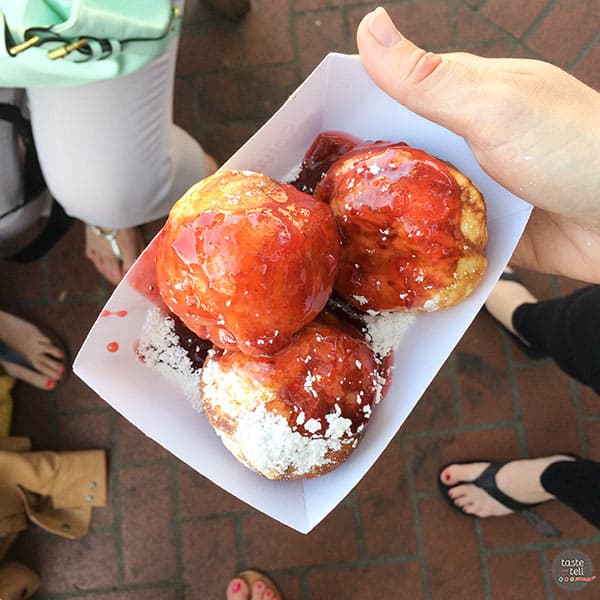 Around Solvang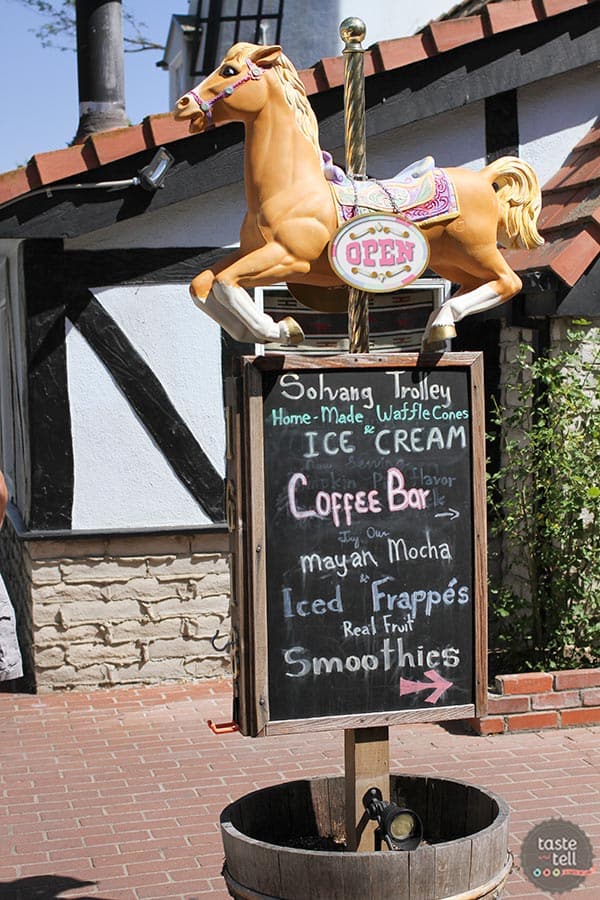 And here is a quick look of the town through photographs. It is pretty touristy (I'm guessing that's where 90% of the town's revenue comes from) but it is a cute and fun town with lots to do and lots to eat. I only wish we would have had more time!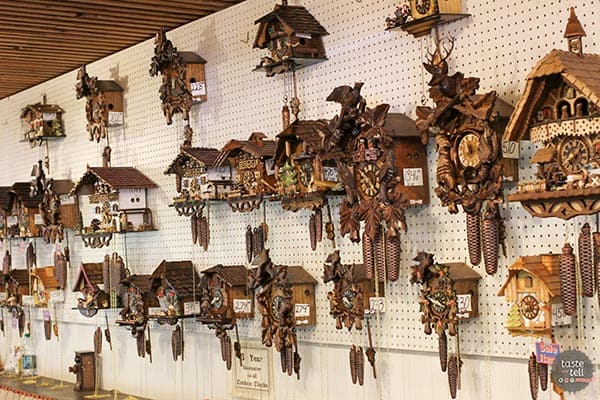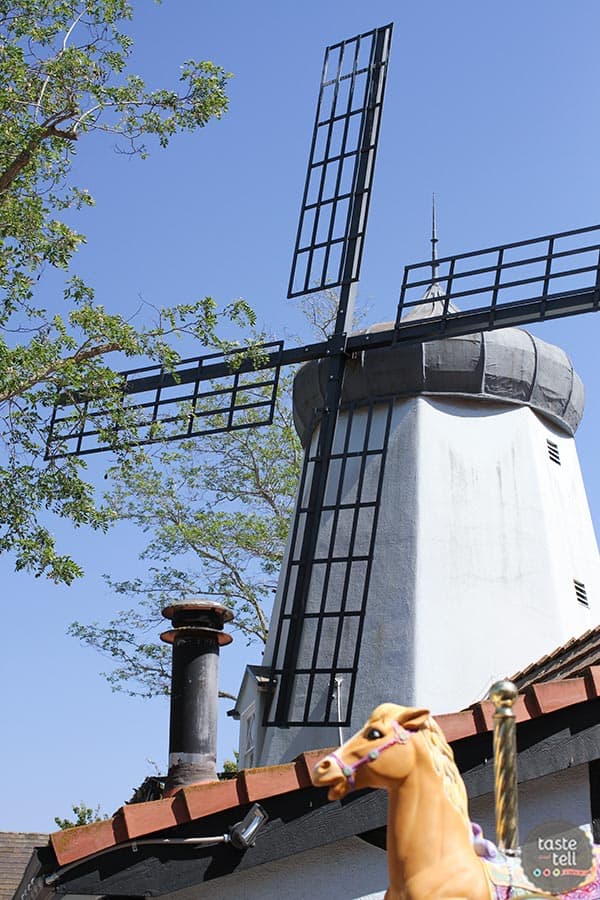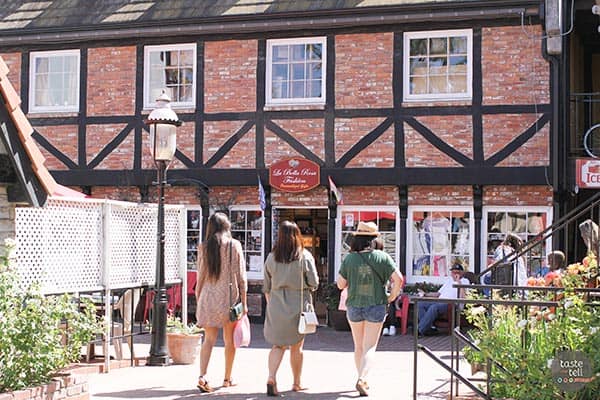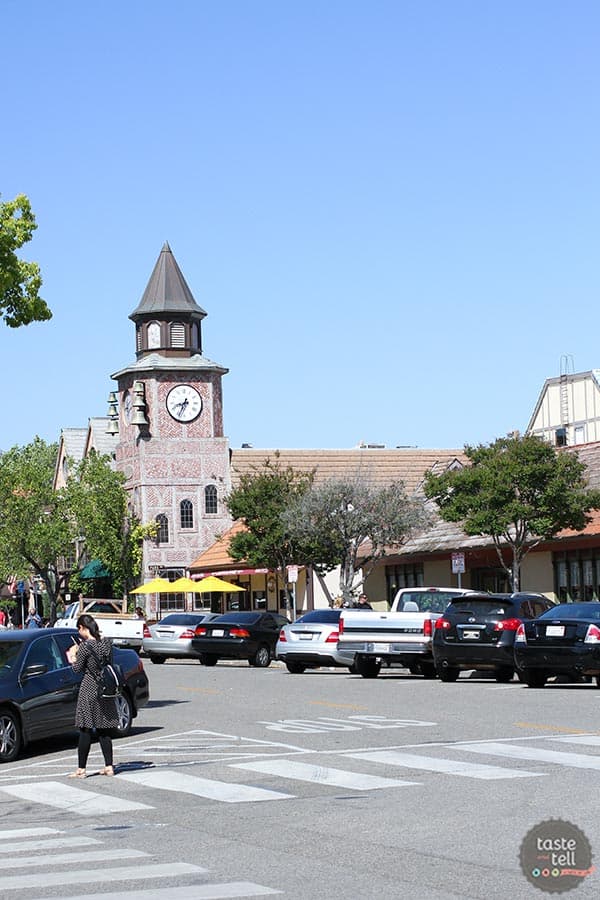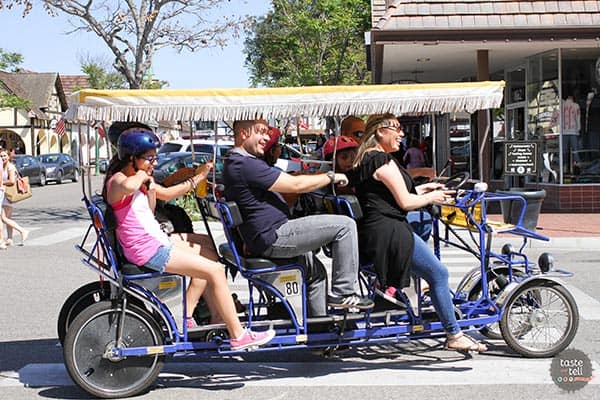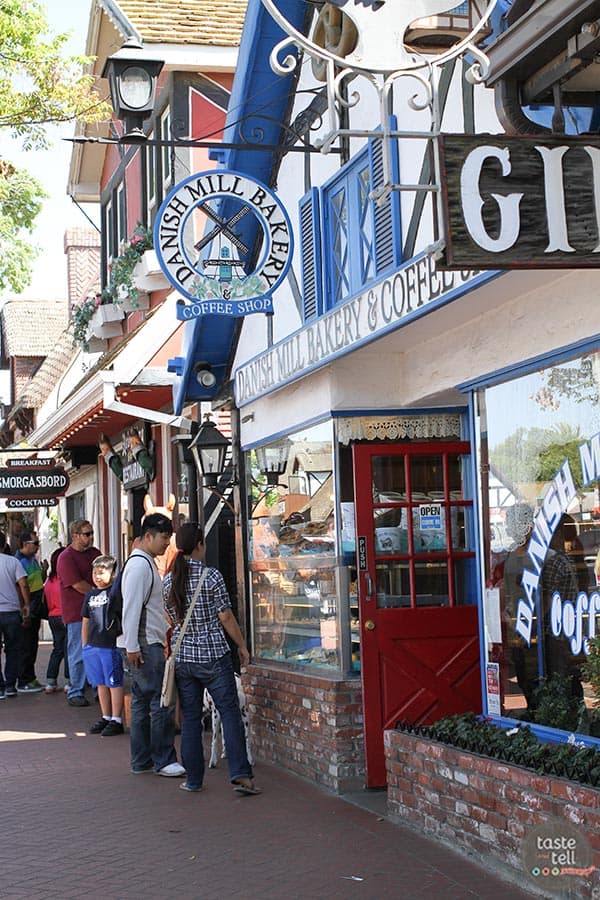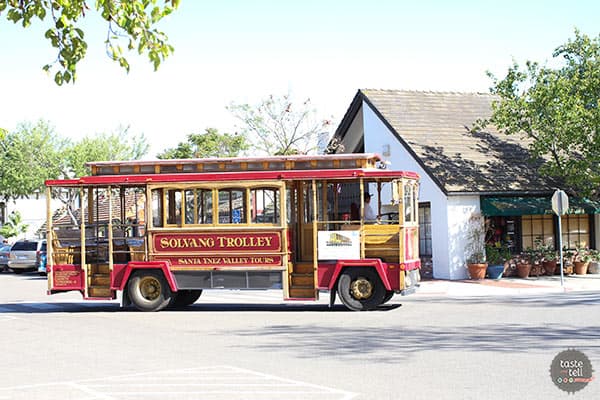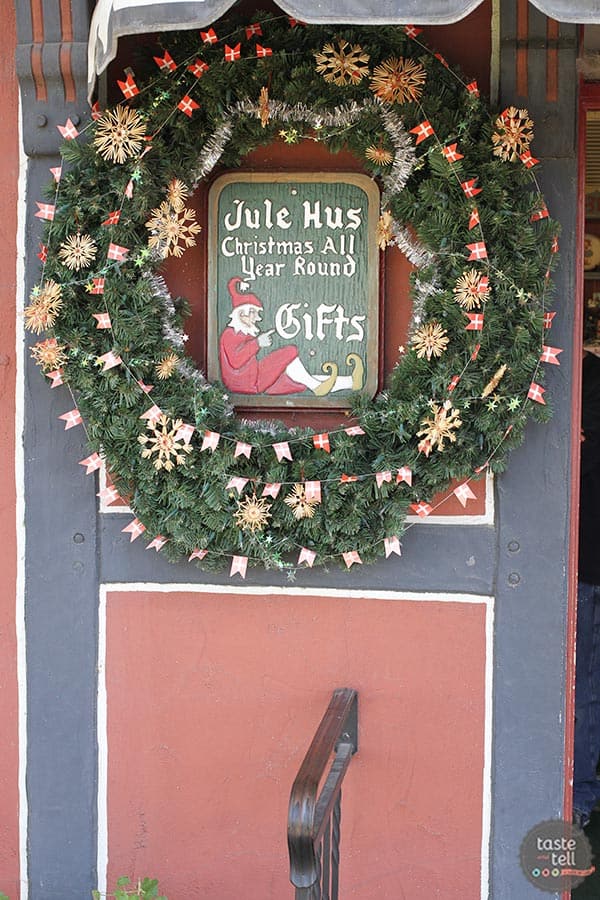 Don't miss any of my travel adventures and follow my travel board on Pinterest!
Follow Taste and Tell's board Taste and Tell – Travel on Pinterest.