I am so excited for the release of my first cookbook, The Red Velvet Lover's Cookbook. More than 50 recipes, all dedicated to red velvet!
In the book you will find everything from breakfast treats to extravagant desserts to classics like the Red Velvet Cupcake. Both red velvet addicts and dessert lovers in general will find plenty of recipes to fall in love with.
You can buy the book through Amazon, Barnes and Noble and Indiebound.
Here is just a sampling of what you will see: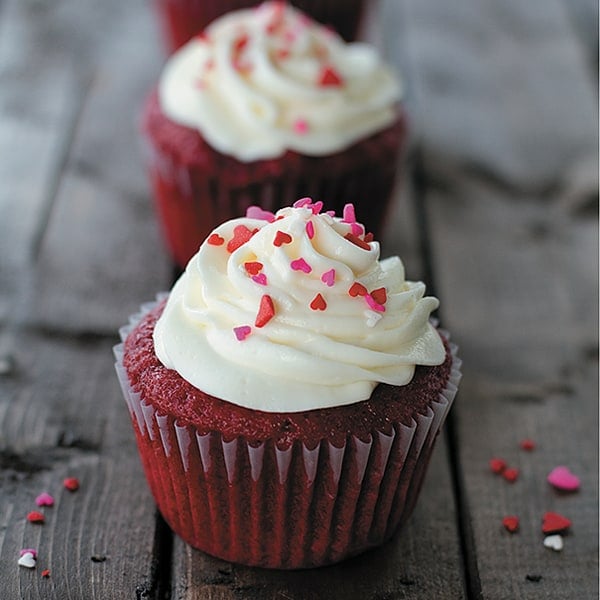 The Best Red Velvet Cupcakes and Cream Cheese Frosting – Pages 14 & 16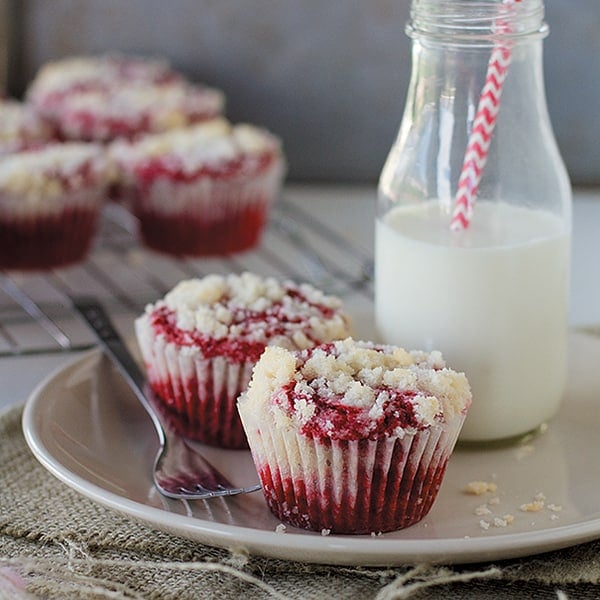 Cream Cheese Muffins – Page 35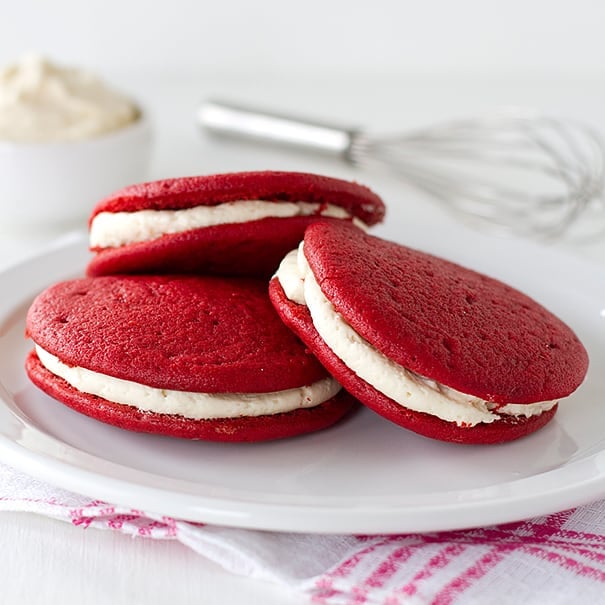 Whoopie Pies – Page 66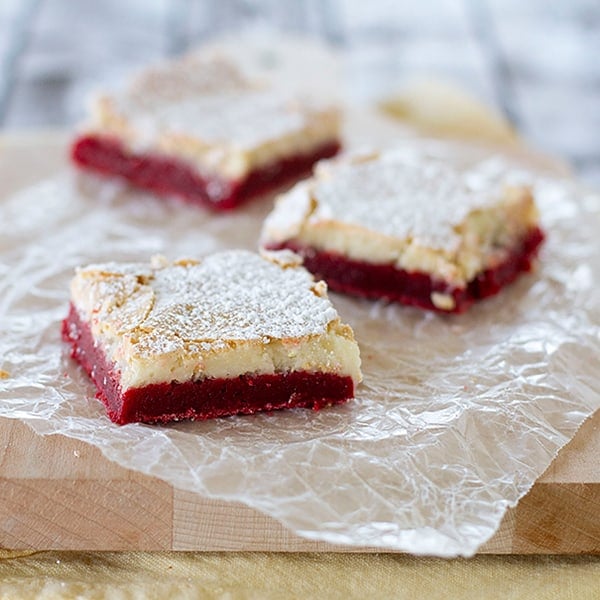 Gooey Butter Bars – Page 81
Bloggers who are talking about The Red Velvet Lover's Cookbook:
Baked Red Velvet Doughnuts with Cream Cheese Frosting on French Press
Red Velvet Cupcakes on Sweet Basil
Red Velvet Waffles on Barbara Bakes
Red Velvet Oreos on Foodista
Red Velvet Brownie Cups on Crazy for Crust