After a brief hiatus from The Blogger Ten series, we are back with a great blogger!! If you don't know Amy from Very Culinary, you should. She makes great, approachable food, and her blog is just fun to read. I'm excited to be featuring her here today!!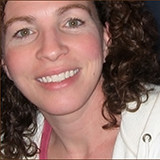 I am a graphic designer, turned stay-at-home mom, turned food blogger, with a crazy love of all things delicious.
After my first child was born, I started going to a lot of mommy & me gatherings, and thought it sacrilege to come without food – I was frequently asked for the recipes, and boom! This was the inspiration behind Very Culinary.
I'm an absolute sucker for animals, sunflowers, the sound of my kid's laughter, a good non-fiction book, movies that make me laugh..and movies that make me cry, the smell of freshly baked bread, baseball, cookies, and pie. Any kind.
Do you plan a weekly menu? If so, what inspires your menu?
Absolutely. I have an actual system!
Every week, I usually cook 3 standards, 3 new recipes, and 1 night we eat out. The magic happens Saturday night – because I'm old and boring – where I print everything out I want to make. I sit down on the couch and write down all the ingredients called for. Then I check the fridge and pantry to see what I already have. Once that's squared away, I make a new list, organizing the items where they are located in the store. Then shopping on Sunday is efficient and quick.
I. Am. Such. A. Dork.
What is your favorite kind of food to make?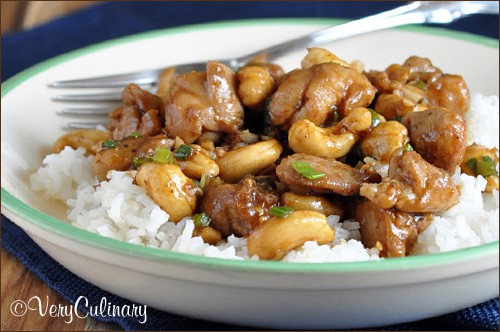 Easy Cashew Chicken
I absolutely love Asian flavors and could make a one-pan stir-fry every night of the week without complaint. Those dishes are so easily varied, too; don't like beef? Try chicken. Or how about shrimp? Don't care for broccoli? Toss in some bell pepper. And there's such little clean up! (One of my favorites – Easy Cashew Chicken)

Will you show us your kitchen? What is your favorite thing about your kitchen?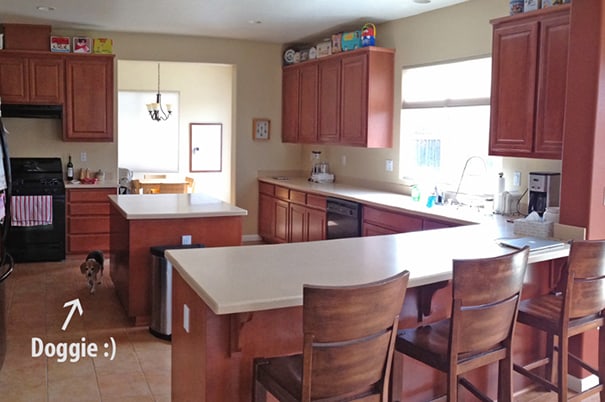 My kitchen is what sold us on the house. The entry way is long and then Bam! Hello kitchen with sitting peninsula, island, huge walk-in pantry, and acreage of cabinets. Love.
What would you eat as your last supper?
I've actually asked this question on my blog a long time ago! This is my answer. It encompasses everything I loved growing up. Find it here.
If you could invite any 3 people to dinner – living or dead – who would you choose?
Justin Timberlake, Jimmy Fallon, and Daniel Tosh. I think I might wet myself from constant laughter.
Is there a dish that you are known for?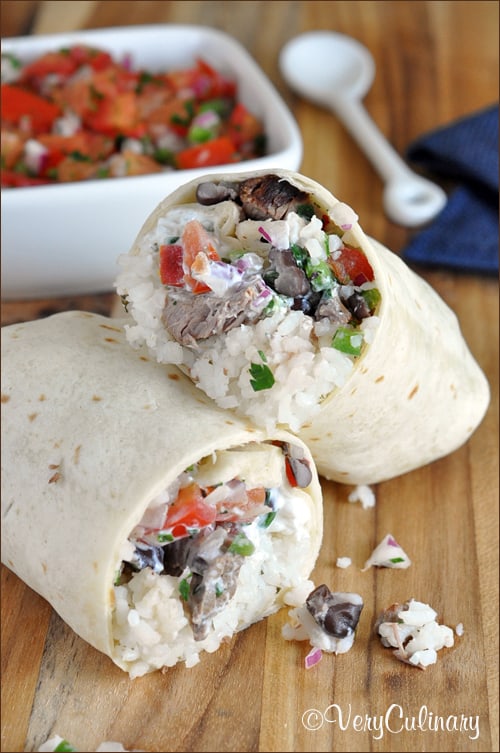 Chipotle Steak Burrito
Within my family and friends? My (Copycat) Chipotle Steak Burritos. They are requested often, and I happily oblige. But this French Coconut Pie is one of my most popular shared recipes on the internet. And I totally get why!
When you really want to cheat, what do you eat?
I am a sucker for buttered popcorn, Cheez-Its, and anything Oreo. They're like my kryptonite. The worst way I can cheat is what I call Oreo Smash – I fill a large glass with Oreos, poor milk over the top, wait a few seconds, mash it up, and then eat with a spoon. I introduced Paul to this our first week of dating. I think he fell in love with me right then and there.
If you could travel anywhere in the world – just for the food – where would you go?
Oh boy. I could eat my weight in Sushi every single day, so Japan would be up there. But I'd have to say Italy. I mean, authentic Bolognese sauce, pasta from scratch, and freshly grated Parmesan. I die.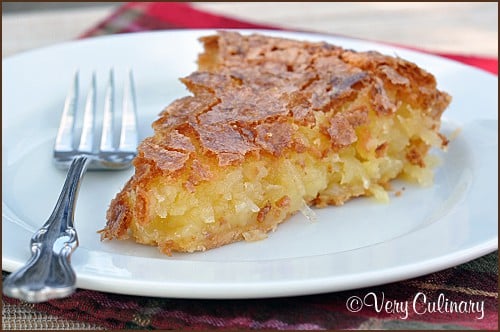 French Coconut Pie
What is your best tip for saving money on groceries?
After our grocery bill got out of control, I changed the way I shop, and actually wrote a list of my Top 10 ways to save. Check it out!
What is your favorite part about blogging?
Of course trying new recipes and ingredients, and cooking…and the eating. I mean, come on! Do I really get to do this for a living? Pinch me. But the actual blogging part, I would say interacting with the readers – nothing puts a smile on my face faster than getting a positive comment on the website or Facebook, which turns into a conversation. I have readers who have followed me for a few years and they're like my second family <3
Come play with me!
————–
Thanks for sharing today, Amy!! And French Coconut Pie?? I die!! If you want to see more from Amy, here is where you can find her: