Looking for Christmas gift ideas? I thought it would be fun to share a few of the things I am loving right now over the next few weeks to give you a few ideas of what to get for your loved ones or what to add to your wish list. Every girl needs the perfect pair of ballet flats, so today I'm doing a Tieks review!
I have been looking for the perfect pair of flats for years. As in over 6 years. I've bought everything from $20 Target flats to over $100 flats that the salesman at Nordstrom swore by.
But I never fell in love with any of them.

It all started when I was pregnant with my oldest. My feet swell when I'm pregnant, and since I already have big feet, shoes became a real issue. Heels were out of the question (if you've been pregnant with swollen feet, you know what I'm talking about) and comfort becomes more important than anything else. I practically lived in flip flops for all three of my pregnancies.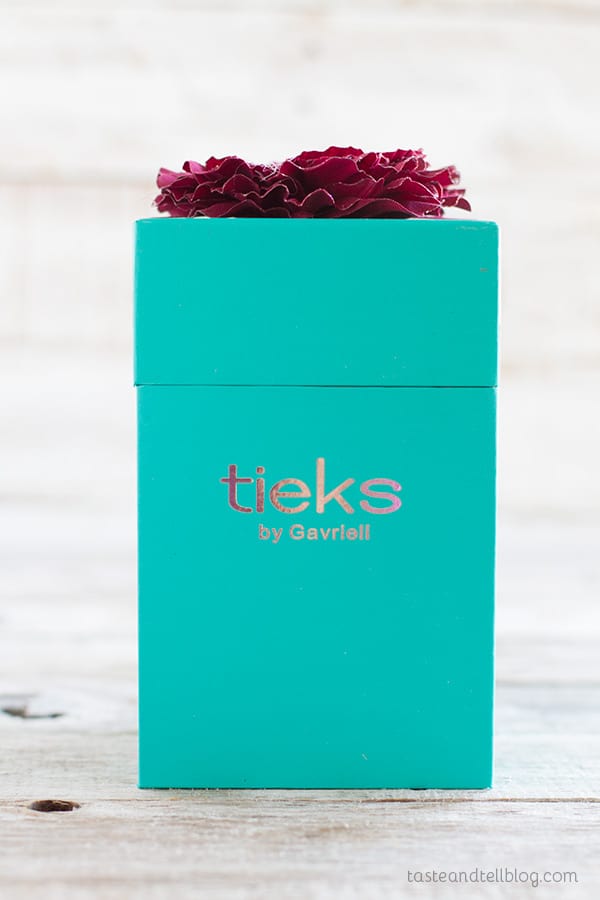 The problem was that I have 3 winter babies. Which means that I spent a good deal of my pregnancies in the winter months. Utah in the winter does not equal flip flop friendly.
So I bought one pair after another, looking for some sort of comfort for my poor feet. And 95% of those shoes went to the donation pile.
By the time I got to my third pregnancy, I decided that enough was enough. I was going to spend the money I needed to on a good pair of flats that would at least last me through my pregnancy. I went to Nordstrom, and the salesman talked me into a pair of black flats that were around $150. I don't normally spend that much on a pair of shoes, but I knew that the $20 Target shoes weren't cutting it. So I took the plunge.
Shortly after, I went on a trip. And spent the next few days in complete pain. I wasn't very smart and relied on that one pair of shoes for that trip, and my feet were covered in blisters. In fact, I ended up just taking my shoes off and going barefoot many times because I couldn't take the pain.
I had spent so much on those shoes that I forced myself to wear them through my pregnancy, hoping they would break in. They never did. By the time my son was born, those shoes were hammered. And the sad thing is that they were never comfortable. Not for one day.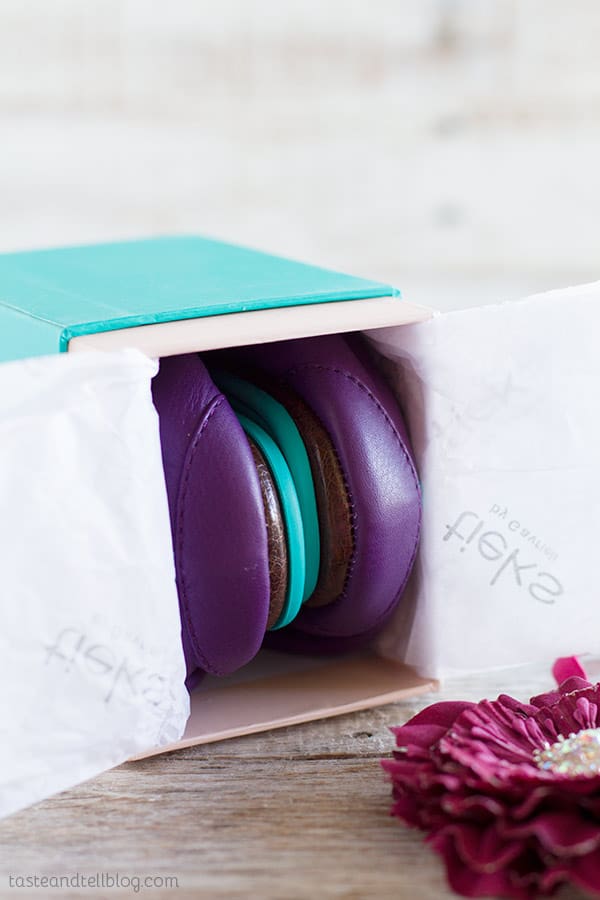 Now, I'm not pregnant anymore, but that search for the perfect pair of flats has still been going strong. So when I started hearing about Tieks by Gavrieli, I was intrigued. So intrigued that I knew I needed a pair for myself.
And when I first got my Tieks and posted them on Instagram, many of you wanted to know if they were worth the price tag. So I'm here to tell you about my experience.
When the box arrived on my doorstep, I have to admit that I was immediately smitten because of the packaging. There was some definite attention to detail!! I pulled them out of the box, excited to try them out. I was fully expecting some time to break them in. But I kind of fell in love with them from the first moment I put them on my feet.
You guys – not once did I get a blister. Not once did I even get chaffed by the edges of the shoes. Pretty much every single other pair of flats I have owned has rubbed me raw on the top of the foot. My Tieks? I never had that problem.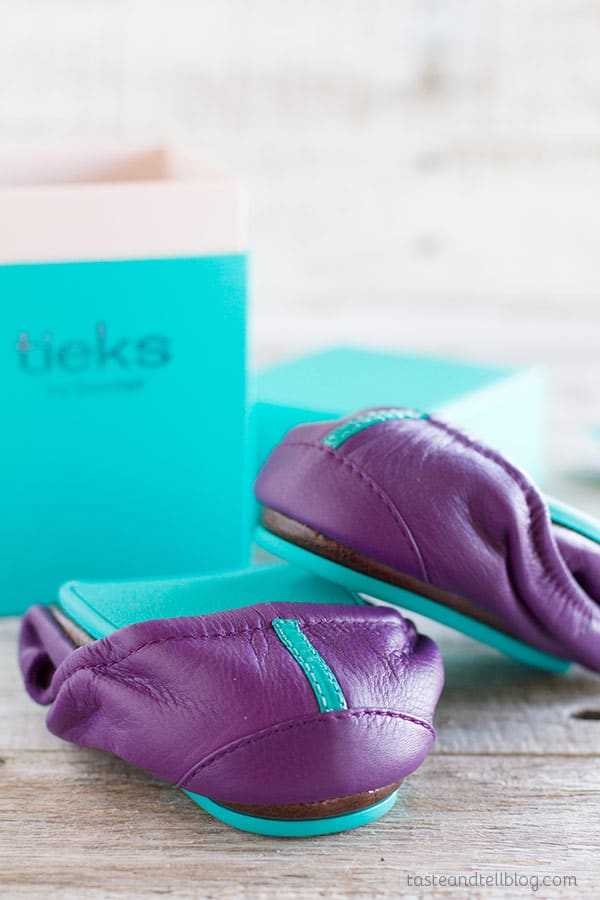 I immediately wanted to run to my computer and gush to all of you about how much I loved them. But I decided to give them a fair review and give it some time before I really made a decision.
I have owned those shoes for over two months now, and wear them almost every day. As comfortable as I thought they were when I first put them on, they have become even more comfortable as I have continued to wear them. And I think they are the perfect traveling shoes. I took them to Seattle with me, and wore them one day as I spent a couple of hours walking through the city. My feet were completely comfortable the whole time, and not once did I think to myself that I wanted to get back to my room and take my shoes off (like I normally would). They are a dream for flying, and if you need to pack them, they fold up so small that they would barely take any room in your suitcase or bag.
I also love that they are super cute. They have a ton of colors available – that was the hardest part of everything – I couldn't decide what color I wanted!! While I had planned on just buying black, I decided to go with a fun color last minute and I'm actually really glad I did. Abbi helped me decide what color, and I have loved the purple that we chose. I have worn them with jeans and a t-shirt, and have also worn them with a dress to church, so I think they are very versatile and can be worn in many different situations.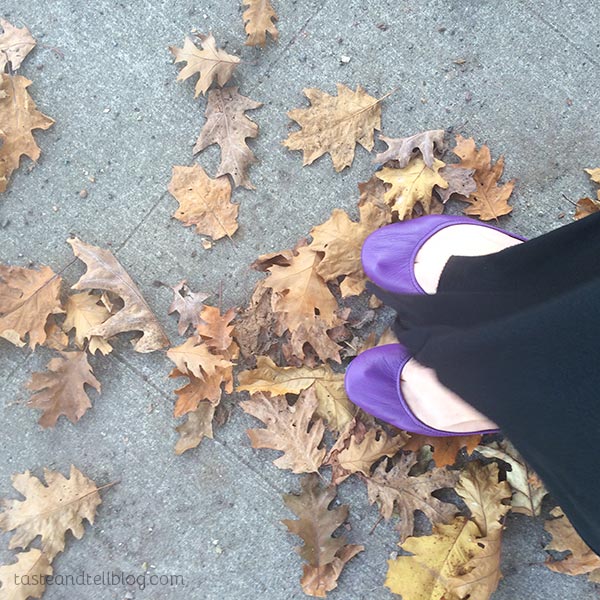 I know that you all are going to mention the price. Yes, they are spendy. But I would much rather spend money on one good pair of shoes than 5 pairs that aren't comfortable and that aren't going to last. This is definitely one of those situations where you get what you pay for. The Tieks are made from high quality leather and each pair takes 3 days and 150 steps to make. You are definitely buying quality!!
I do have to mention that I have strange feet, and my big toenails stick up more than the normal person. (You can kind of tell in the photos where they stick up.) I have a problem with pretty much every single shoe I've ever owned where that spot gets worn quickly. The color has worn off the leather just slightly in that area, but the leather is holding strong and I don't see that it will be a problem at all down the road. I definitely believe that these shoes are quality!!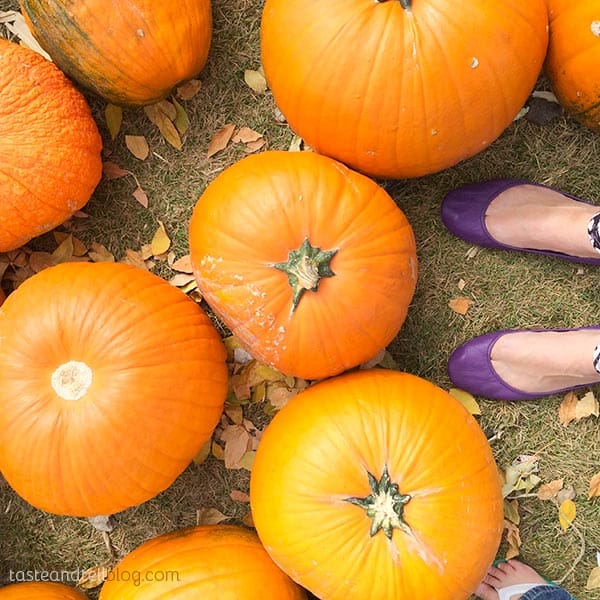 If you are a half size, I would recommend ordering a size up. And my feet are fairly wide and I haven't had any issues with the width of the shoe. They have just gotten better over time, and they are my favorite pair of shoes in my closet right now!