Not your typical ballet flat, in this Tieks review I'm spilling all of my thoughts about Tieks ballet flats after owning 3 pairs.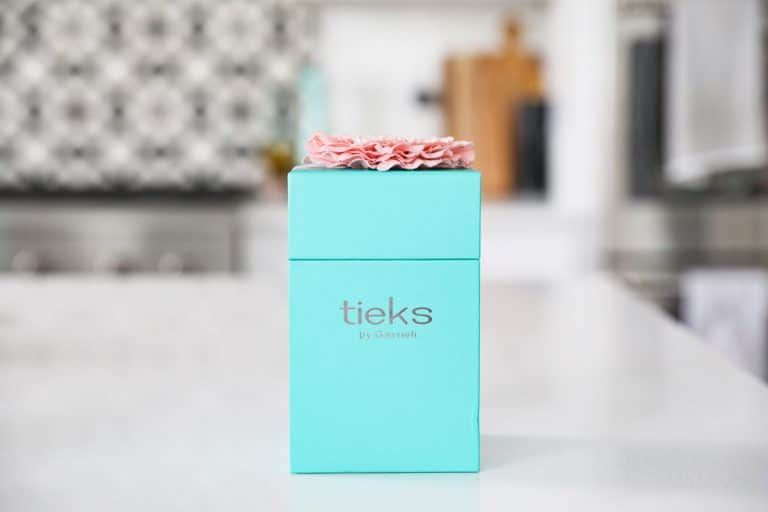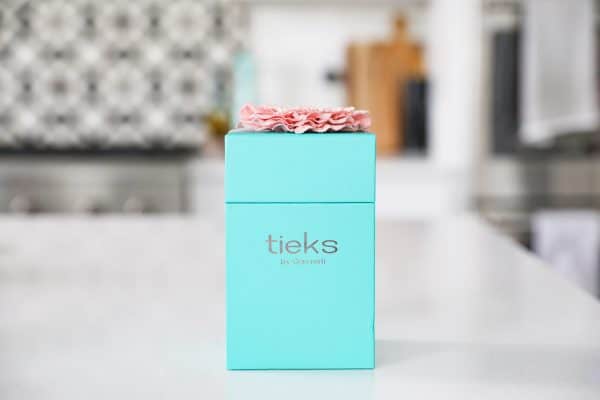 I have already posted about Tieks ballet flats. I was totally in love with them from the beginning. Since then, I've added 2 more pairs to my closet. On a fairly recent trip, I had quite a few people asking me about them and if they are worth the money you pay for them, so I thought I'd do another post to follow up with how I'm feeling about them.

I'm still in love!! I'm not even kidding you when I say that Tieks are the only shoes that I don't take off the minute I walk in my door. They are comfortable, and surprisingly – since there isn't a lot of crazy support in them – they keep my feet comfortable and from getting tired when I am on my feet a lot. I swear they are my magic shoes.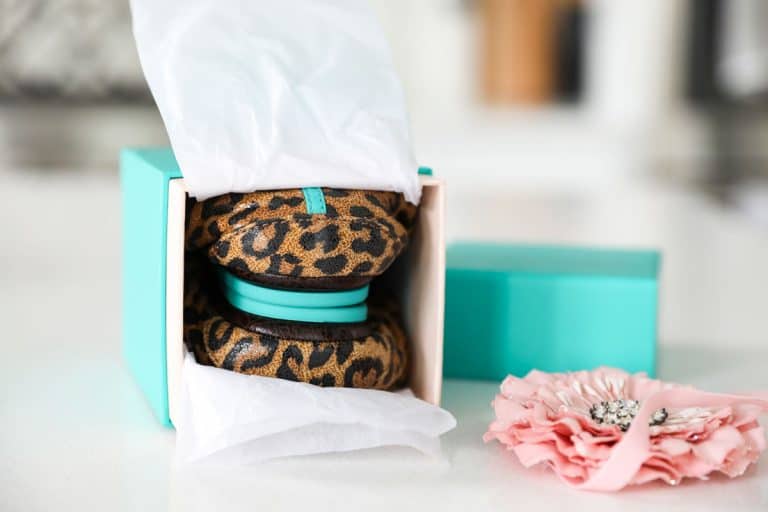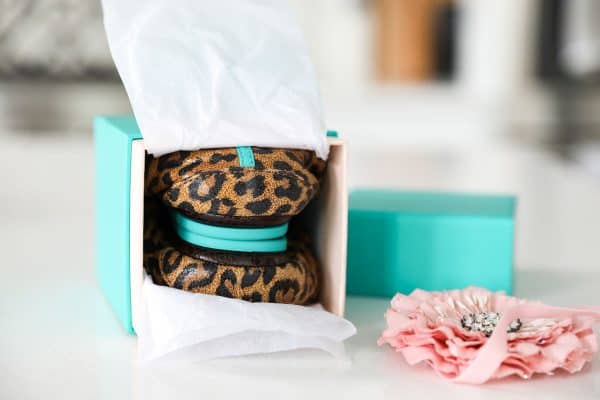 Why I love Tieks ballet flats
I thought I'd share a few reasons why I love these shoes so much with you all today:
the packaging. Ok, maybe this shouldn't be the first on the list, but seriously – you can't beat that customized box and the flower!!
the customer service. Luckily, I've never had to return a pair, but from what I've heard, they are great to work with if you do. But I love all of the personal touches – like the personal note that is included when you buy the shoes. And I love knowing that I can return or exchange them if I need to.
the fit. These shoes fit me like a glove. My first pair were comfortable from day one, but the second and third pair took a couple of days to really wear in. But after that, they fit so well and are so comfortable! They are made from leather (except the vegan collection) and will mold to your feet over time, making them the perfect fit.
the look. I am a flats girl all around. I keep trying to wear heels, but let's face it – I'm still a mom and chasing 3 kids around and I would probably break an ankle if I wore heels. And heels just aren't as comfortable as these babies!! I will wear them with jeans, or even with a skirt to church. And I love that they go with SO much.
I have worn these shoes in many states now, on many foodie adventures. And I'm sure they will be coming with me on many more. (PS – the best shoes to wear when you are flying!)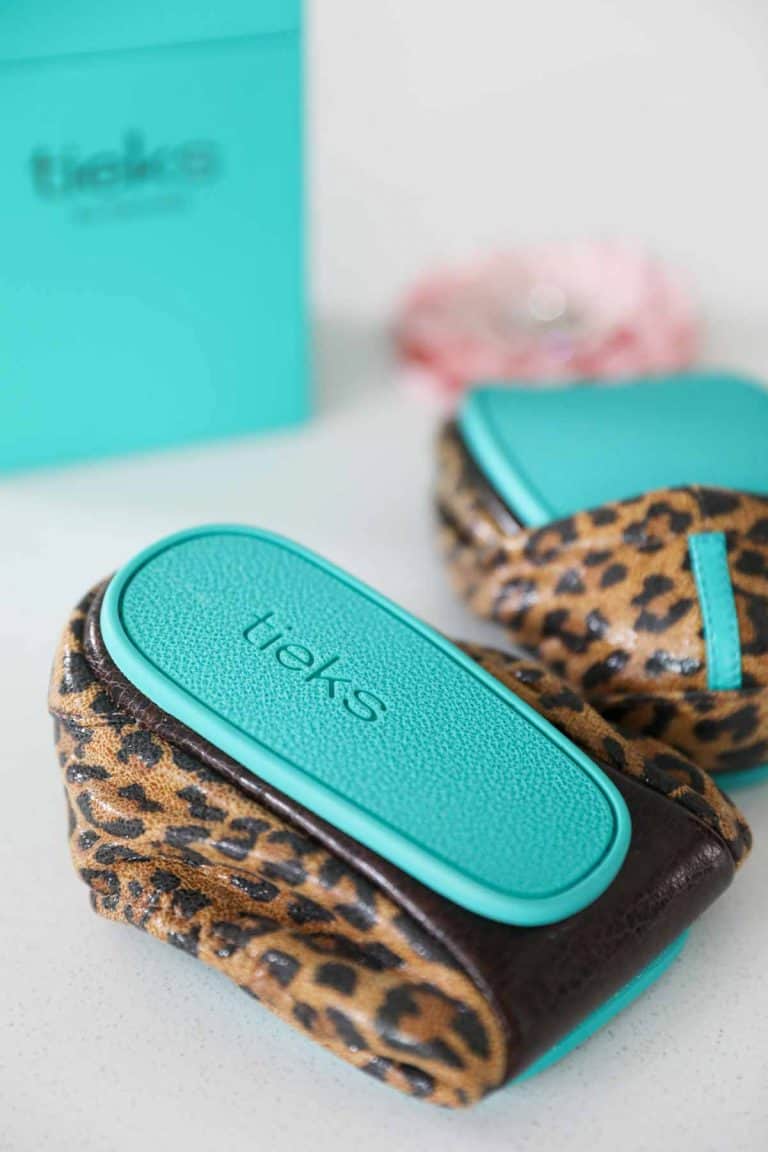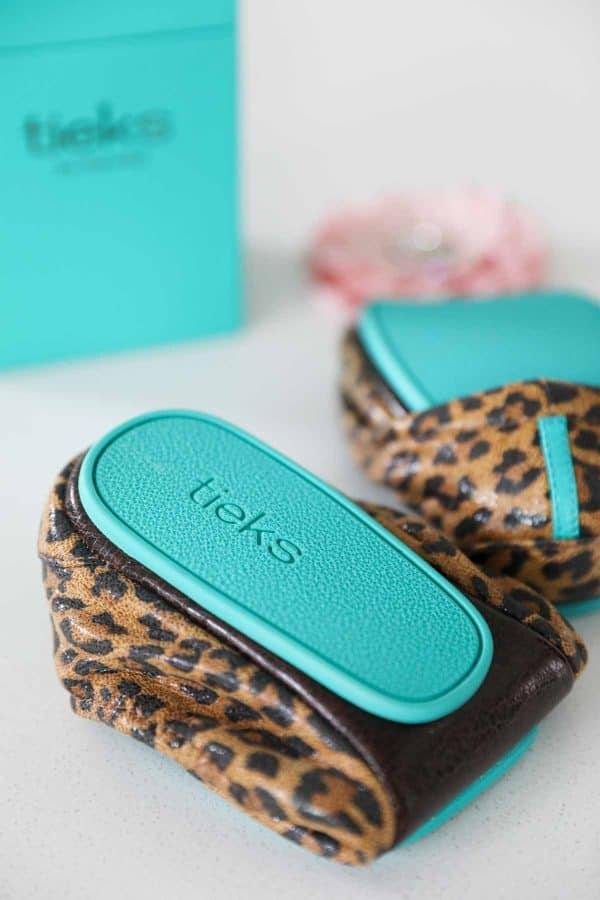 How do Tieks fit?
I have pretty big, fairly wide feet. I normally wear a 9 1/2. Tieks only come in whole sizes, so if you wear a half size, they recommend sizing up. All of mine are 10s, and even with my wide-ish feet, they have molded and fitted to my feet perfectly.
If you wear a whole size, order yours in your normal size.
Keep in mind that they have great customer service, and as long as the shoes are still in unworn condition, you can return them if the size doesn't work for you. And they pay for shipping them back in the US!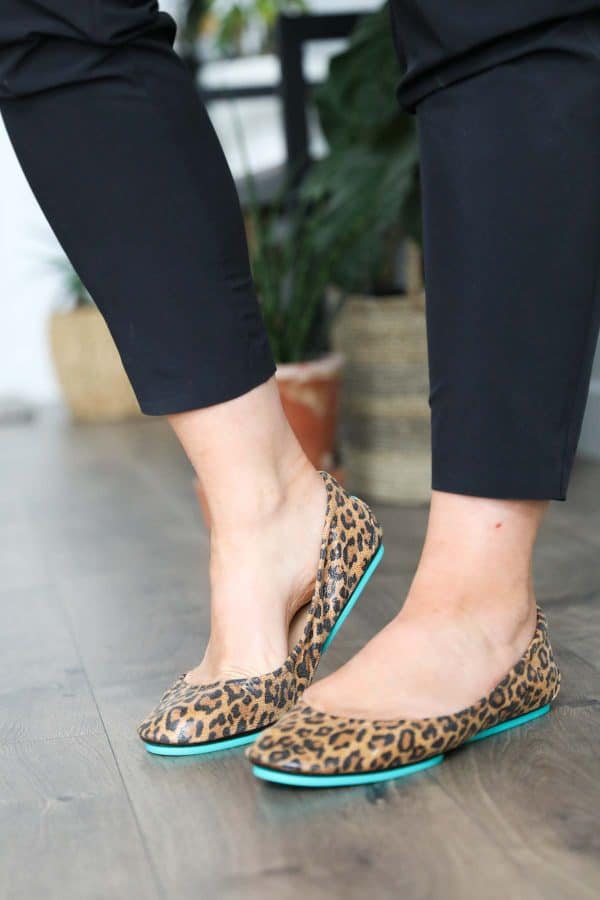 Are Tieks worth the price?
The older I get, the more I realize that you get what you pay for. And I believe that Tieks are no exception to that rule.
According to the Tieks website, it takes 3 days and over 150 steps to make a pair of these shoes. And the minute you feel them, you can tell. I can't even tell you how many pairs of ballet flats (or other shoes in general) that I've purchased because they were inexpensive, only to have them sit in my closet and eventually get donated because I can't stand to wear them because of how uncomfortable they are.
The way I look at is – would I rather buy 4 pairs of uncomfortable shoes that I never want to wear, or one pair that I'll wear everyday and everywhere? Yes, they are a bit of investment, but the fact that they will actually be worn makes that investment worth it.
Also keep in mind that some styles cost less than others. The solid colors are less expensive than the prints.
Keep in mind that they are just shoes – not some miracle contraption. They will wear over time. But I've been wearing my first 2 pairs for years now. They do have some wear and tear, but no holes and are still super comfortable.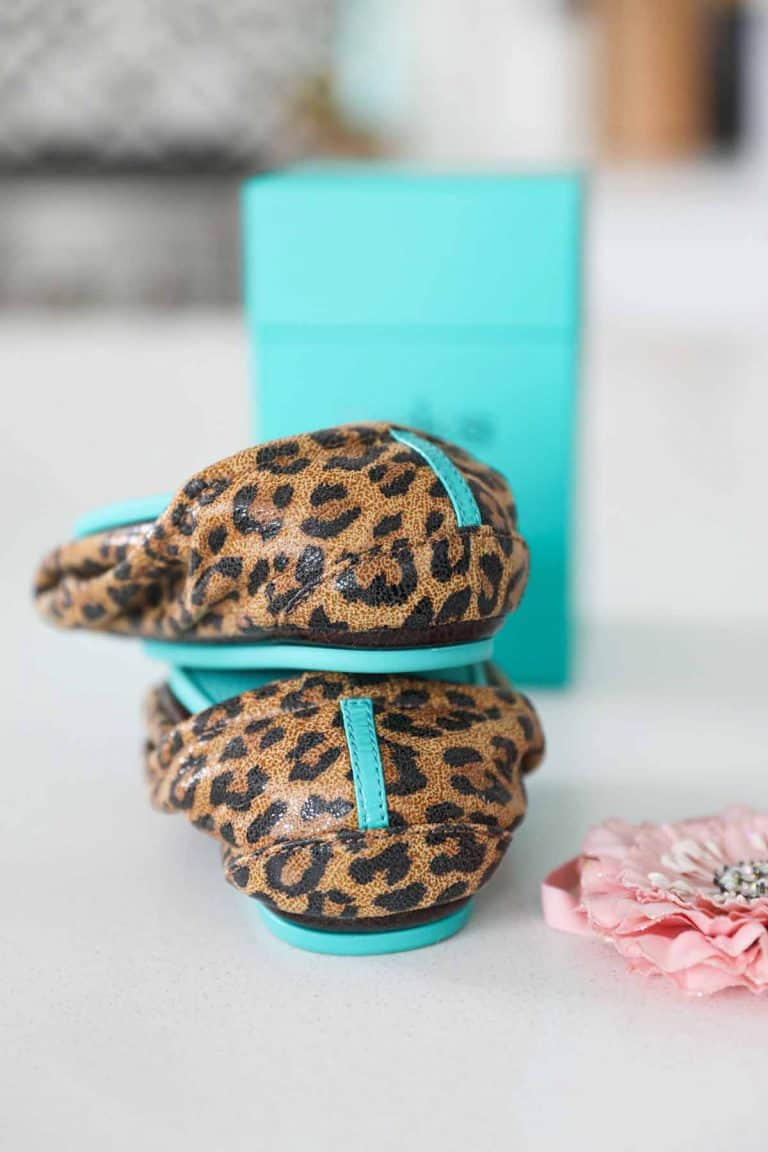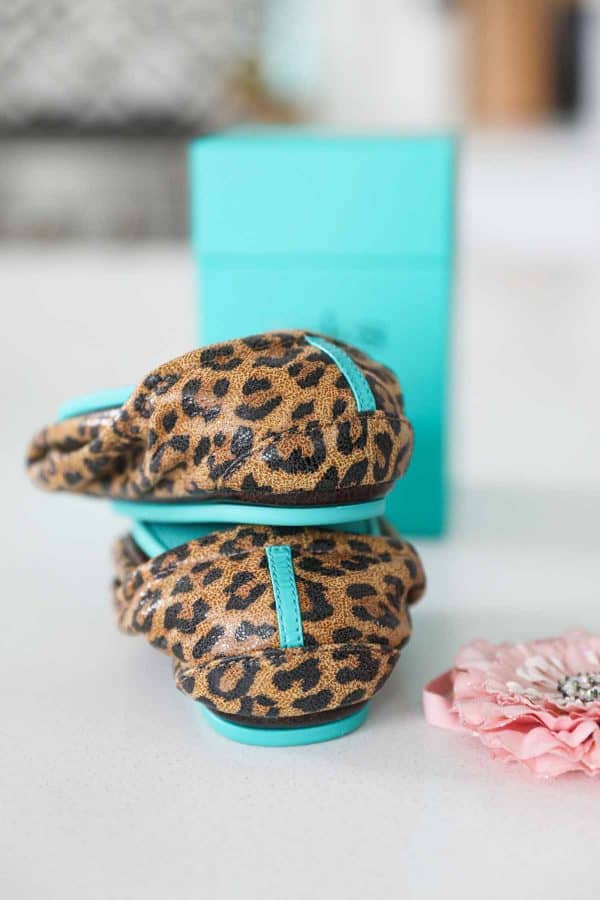 You can check out all of the different colors on their website.
**This post is not sponsored by Tieks. I did have a gift card that I put toward my purchase, but I am writing this post because I truly love my Tieks and wanted to share with all of you!**