A Tieks review and why I love Tieks ballet flats.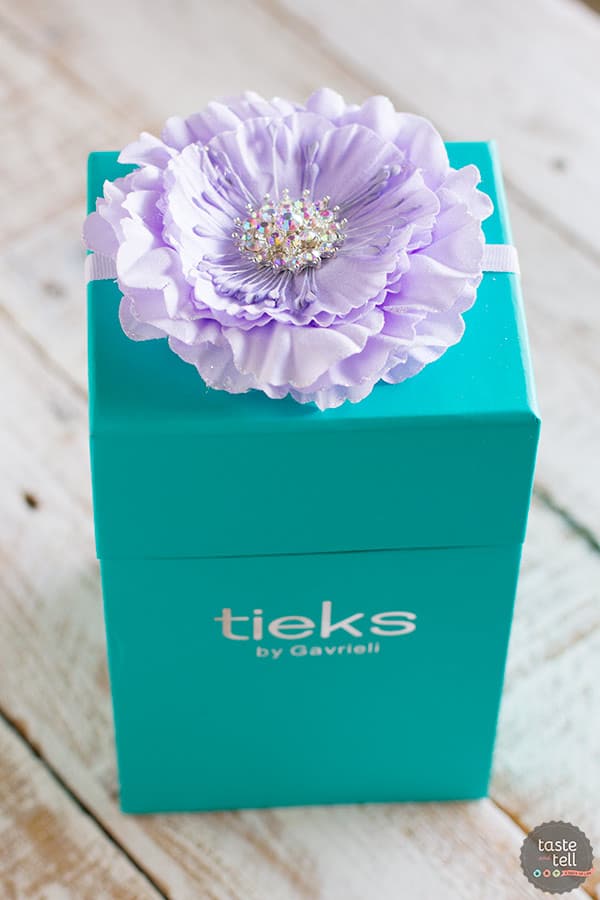 Back in December, I posted about Tieks ballet flats. I was totally in love with them. Since then, I've added another pair to my closet. On a fairly recent trip, I had quite a few people asking me about them and if they are worth the money you pay for them, so I thought I'd do another post to follow up with how I'm feeling about them.

I'm still in love!! I'm not even kidding you when I say that Tieks are the only shoes that I don't take off the minute I walk in my door. They are comfortable, and surprisingly – since there isn't a lot of crazy support in them – they keep my feet comfortable and from getting tired when I am on my feet a lot. I swear they are my magic shoes.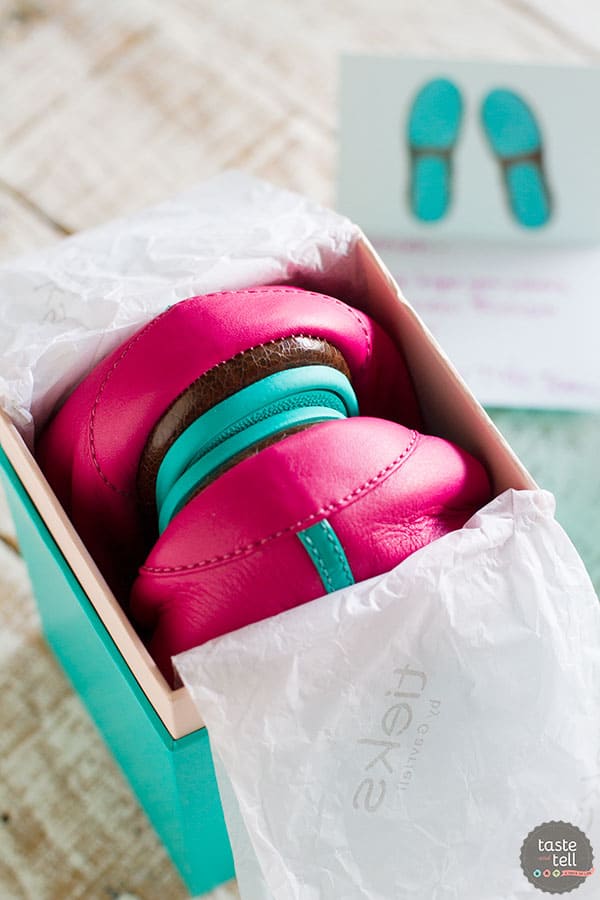 I thought I'd share a few reasons why I love these shoes so much with you all today:
1 – the packaging. Ok, maybe this shouldn't be the first on the list, but seriously – you can't beat that customized box and the flower!!
2 – the customer service. Luckily, I've never had to return a pair, but from what I've heard, they are great to work with if you do. But I love all of the personal touches – the personal note that is included when you buy the shoes, the little surprise packages they send in the mail periodically. A few months ago they sent out an amazing box full of all kinds of goodies that made my week. And it wasn't just because I'm a blogger – they sent those boxes out to so many people!
3 – the fit. These shoes fit me like a glove. My first pair were comfortable from day one, but the second pair took a couple of days to really wear in. But after that, they fit so well and are so comfortable!
4 – the look. I am a flats girl all around. I keep trying to wear heels, but let's face it – I'm still a mom and chasing 3 kids around and I would probably break an ankle if I wore heels. And heels just aren't as comfortable as these babies!! I will wear them with jeans, or even with a skirt to church. And even though I have bright colored Tieks, they still go with SO much.
I have worn these shoes in many states now, on many foodie adventures. And I'm sure they will be coming with me on many more. (PS – the best shoes to wear when you are flying!)
Yes, the price tag is a little high, but you get what you pay for. I know these shoes will last me a long time, and I would rather pay for comfort and quality than to buy a cheap pair of shoes that are never comfortable!!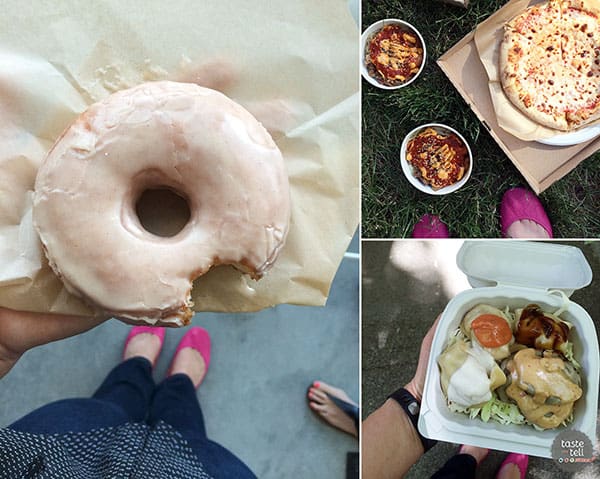 You can check out all of the different colors on their website. (I think the leopard print are calling my name next!!)
**This post is not sponsored by Tieks. I did have a gift card that I put toward my purchase, but I am writing this post because I truly love my Tieks and wanted to share with all of you!**