Change up your banana bread with the addition of peanut butter and Reeses Peanut Butter Cups in these Reeses Peanut Butter Banana Bread.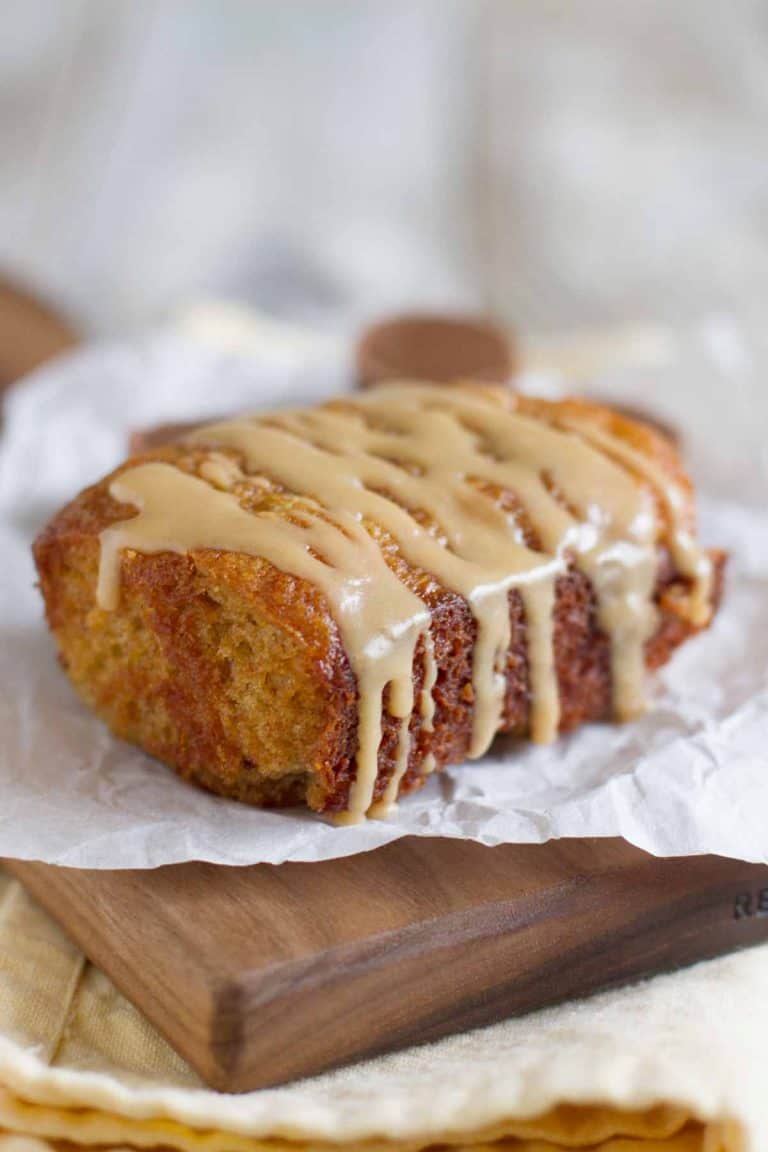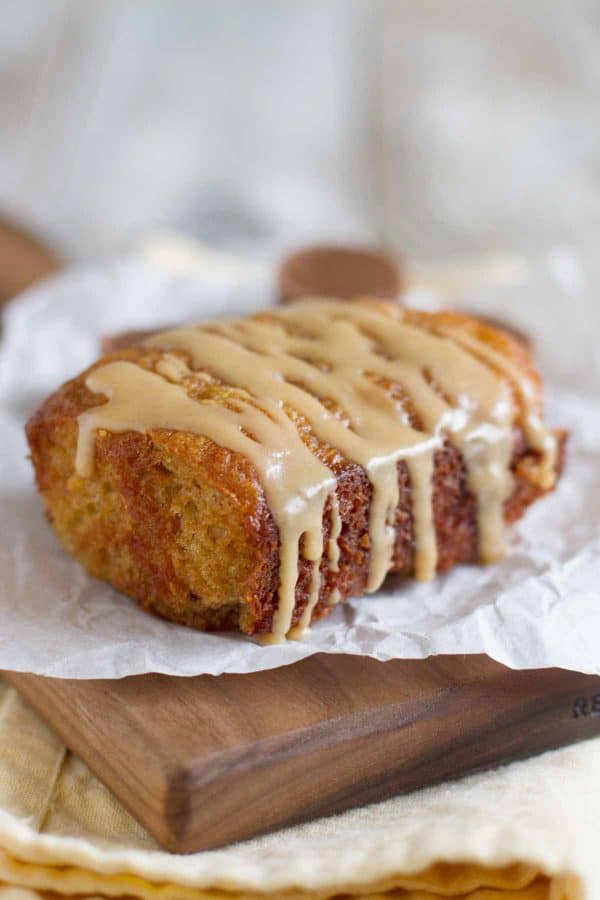 One of my favorite parts of Christmas is filling the stockings. My husband and I aren't big on giving lots of gifts to each other, but I do love to get stuff to fill his stocking. Nothing big, maybe some candy and a few small gifts, but it's the little things that are fun.
Miniature Reese's Peanut Butter Cups were one of the candies that I put in our stockings this year. I can't resist the combination of peanut butter and chocolate, so this has always been a favorite candy of mine. So when I saw this recipe on Picky Palate, I just knew that I would be making it.
I had never thought of adding peanut butter to banana bread. Throw in some chopped up mini Reese's Peanut Butter cups, and I'm sold! And as luck would have it, I had a few super ripe bananas on the counter. This recipe makes 3 loaves, but I easily halved it, and I made mine in mini loaf pans. I hate to admit it, but although I intended to give most of these away, my husband and I ended up eating them all over the course of 3 days. They are that good. My husband still hasn't stopped talking about them.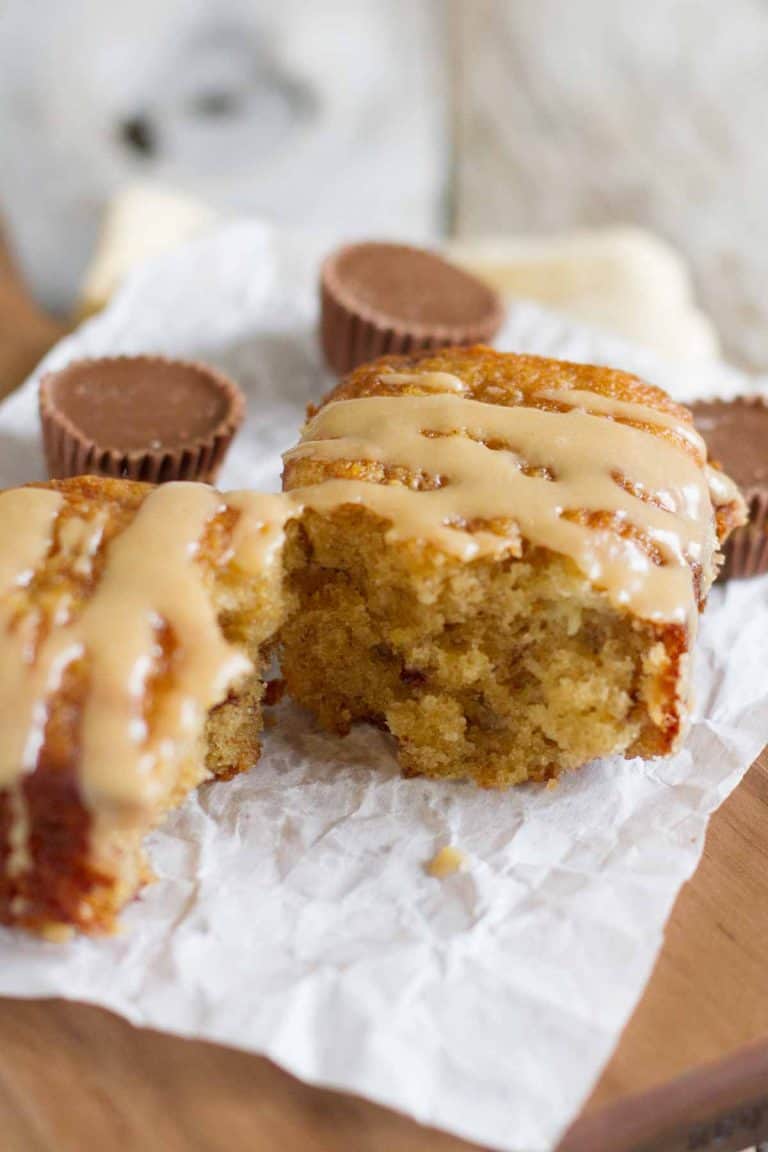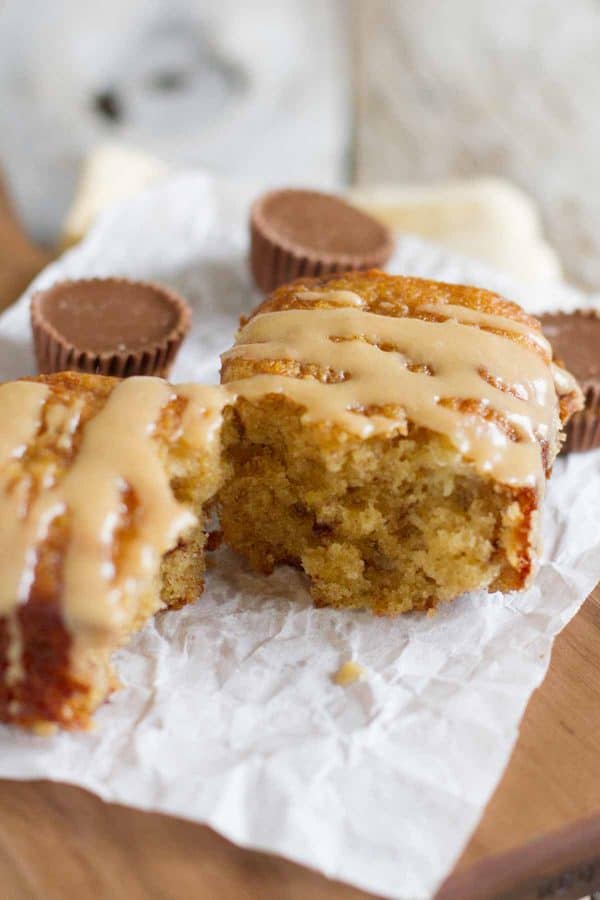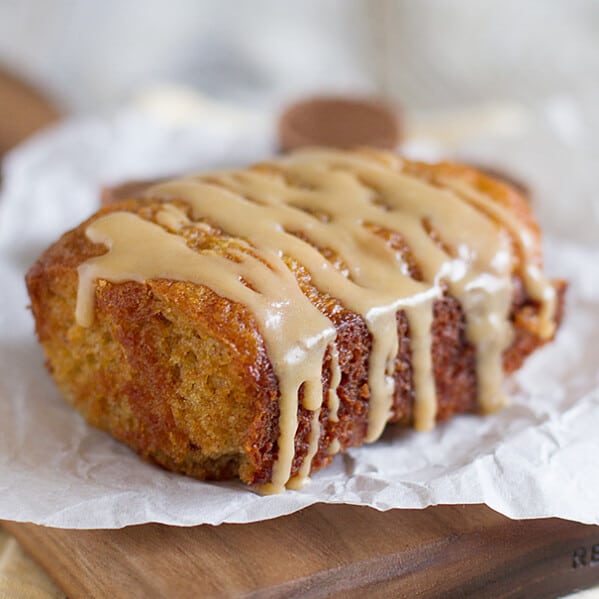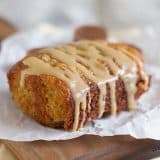 The Ultimate Reeses Peanut Butter Banana Bread
---
Prep Time: 15 minutes
Cook Time: 1 hour
Total Time: 2 hours
Yield: 3 loaves 1x
Description
Change up your banana bread with the addition of peanut butter and Reese's Peanut Butter Cups.
---
Scale
Ingredients
Bread
1 1/2 cups butter, softened
2 cups sugar
5 eggs
1/2 cup peanut butter
1 teaspoon cinnamon
1 teaspoon baking soda
1/4 teaspoon salt
1 box (3.4 oz) instant vanilla pudding
2 cups flour
5–6 ripe bananas, mashed
20–30 mini Reese's Peanut Butter Cups, chopped
Glaze
1/2 cup powdered sugar
1 tablespoon peanut butter
2–3 tablespoons milk
---
Instructions
Preheat the oven to 350F. Grease 3 9×5-inch baking pans.
Cream the butter and sugar until light and fluffy. Add the eggs one at a time, scraping down the sides of the bowl as needed. Beat in the peanut butter. add in the cinnamon, baking soda, salt, pudding mix and flour. Mix until combined. Fold in the bananas and chopped Reese's.
Pour the batter into the prepared baking pans. Bake for 45-60 minutes, or until a tester inserted in the middle comes out clean. Let cool completely.
To make the glaze, whisk together the powdered sugar, peanut butter and milk until smooth. Drizzle over the top of each loaf.