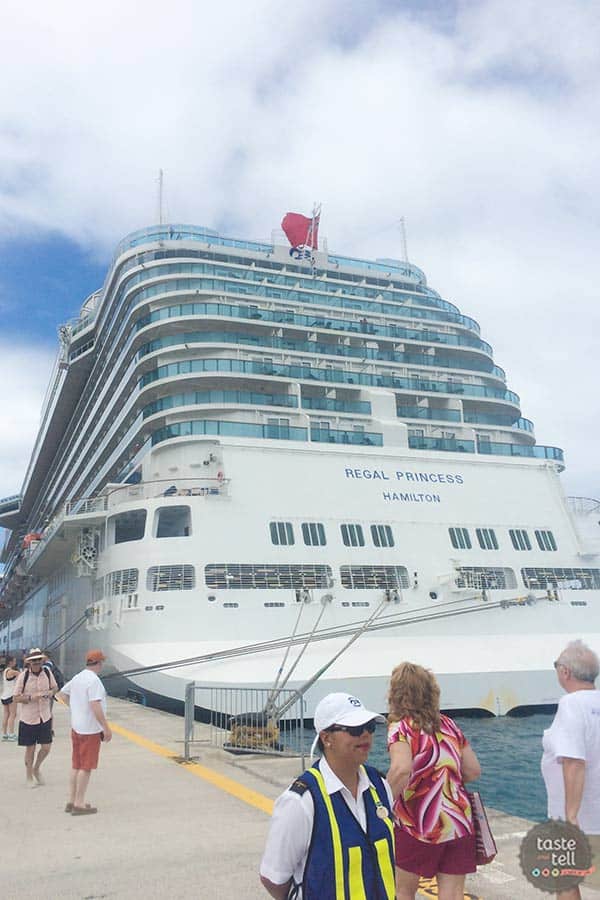 1,734. That is the number of photos I took on my recent trip. To say I wanted to capture every detail of that trip is an understatement. 🙂
A couple of weeks ago, I had the honor to take a week long cruise on the newest ship from Princess Cruises – the Regal Princess. And because I did go so crazy on documenting the trip, be prepared to learn a lot about cruising over the next couple months!! 😉
Today – we are talking all about the cruise ship. This was not my first cruise, but my first time cruising with Princess. And I can easily say that it has been my favorite cruise line. The food, the service – the ship.

We will get to all of the details in upcoming posts, but today I just wanted to focus on the ship itself. The Regal Princess first sailed in May of 2014. 9 decks, 1,780 guest cabins (1,438 of which have private balconies), and space for 3,560 passengers and 1,346 staff. That is one big ship. I was on the ship for 8 days and didn't even see everything. In fact, on the last full day on the ship, I went exploring by myself to take some photos, and I came to a whole section of the ship that I hadn't even been to at all. And all of a sudden, I realized I needed another full week to experience all that there was to see and do!
In today's post, I'm highlighting just some of what the Regal Princess has to offer. It is amazing to me how much luxury and space there is in a ship that sails through the ocean. It kind of blows my mind!


**The Stateroom**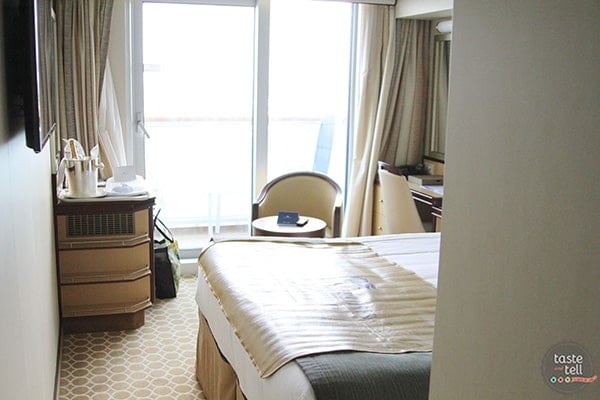 So, the first two cruises I went on were with big groups of friends, and it was all about saving money and just being there to have fun. So we crammed 4 people into inside staterooms. My third cruise, I was with my family (it was before I was married) and I slept on a couch in my parent's stateroom. It wasn't an inside stateroom, so it had a window, but only a small window.
Needless to say, I was a bit apprehensive about how small the living quarters would be. But I was very pleasantly surprised!
The room was plenty big for the two of us, with a bed, desk, and small table. We even had a small refrigerator in the room. The closet is surprisingly large, although open to everyone when you open the stateroom door. The bathroom was small (as I expected it would be) but it was functional. You definitely couldn't have 2 people getting ready at the same time, but my husband and I never felt like we were stepping on each other's feet.
The highlight of the room was the balcony. I was actually surprised how much time I spent out there. The balcony rooms each have their own, private balcony off of their stateroom. It's not large, but there is room for 2 chairs and a small table. I spent lots of time out there relaxing, watching the water or other boats or the view as we were in port. I don't think I could ever cruise without a balcony now!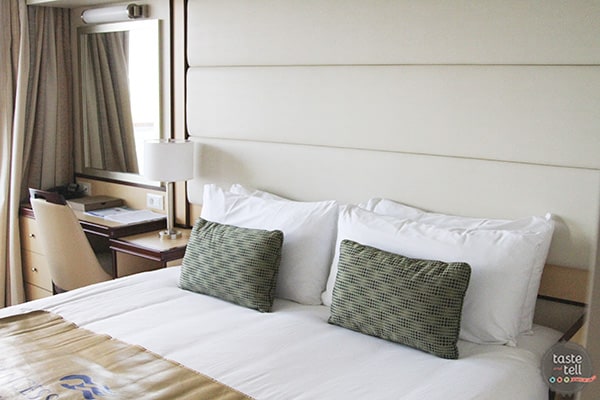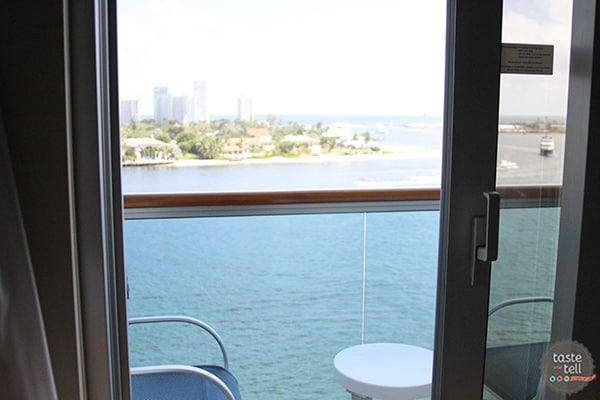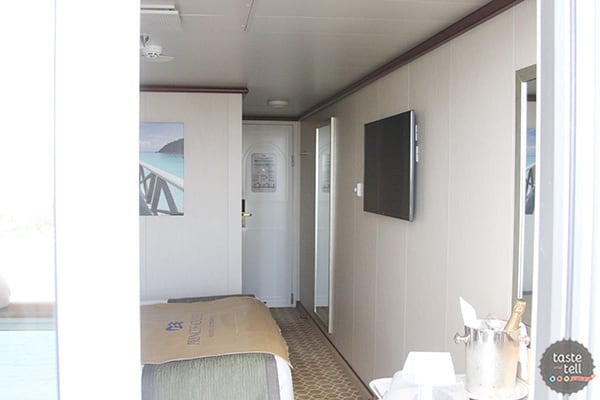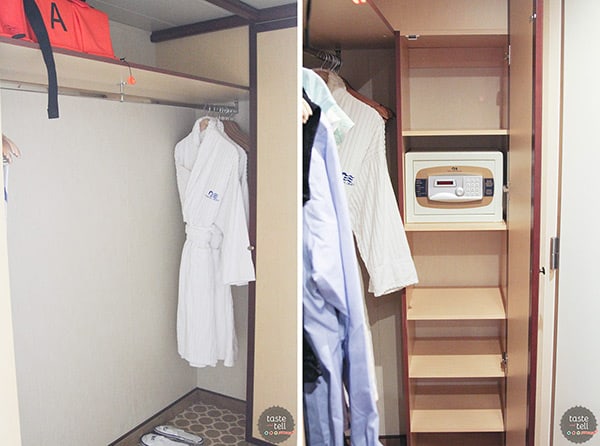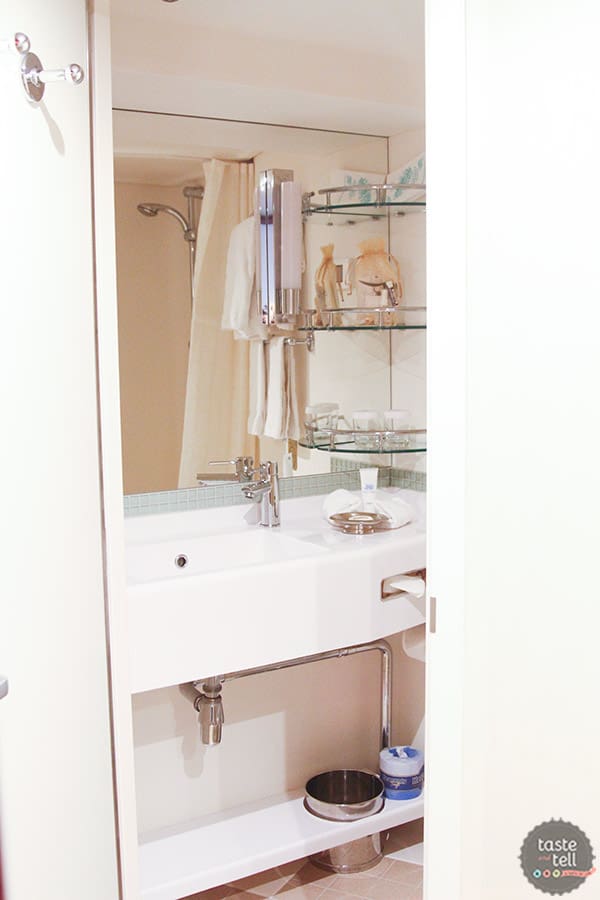 **The Deck**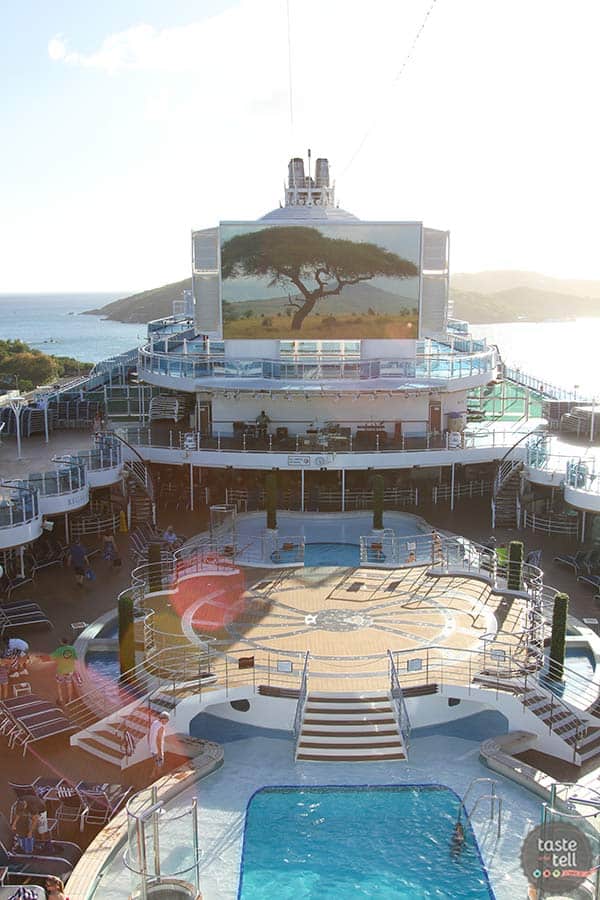 The first thing I had to check out once we boarded was the deck. There are plenty of pools, plenty of hot tubs, and lots and lots of space for laying in the sun and relaxing. One very cool feature on the Regal Princess is the large screen where movies, concerts, and other videos are shown. Each night, they do Movies Under the Stars and show newly released movies and serve popcorn. Very cool!!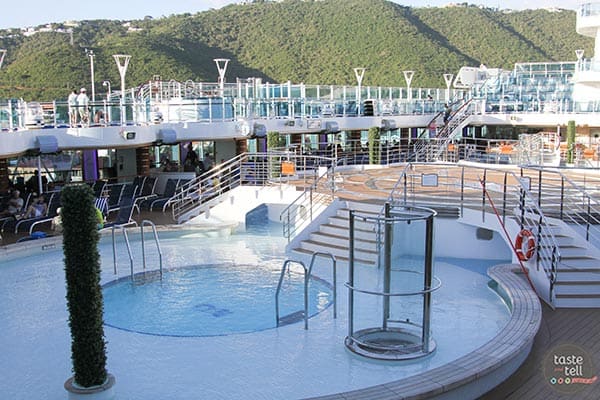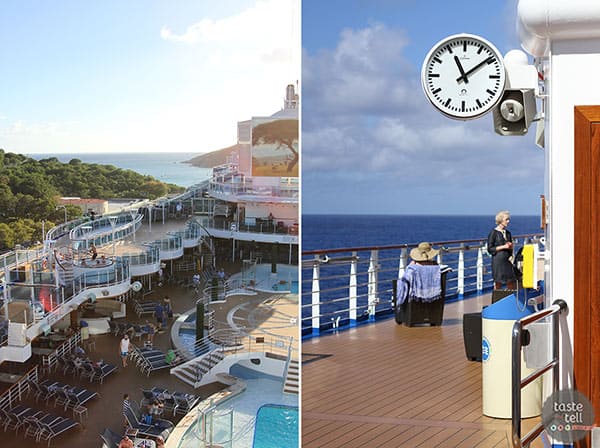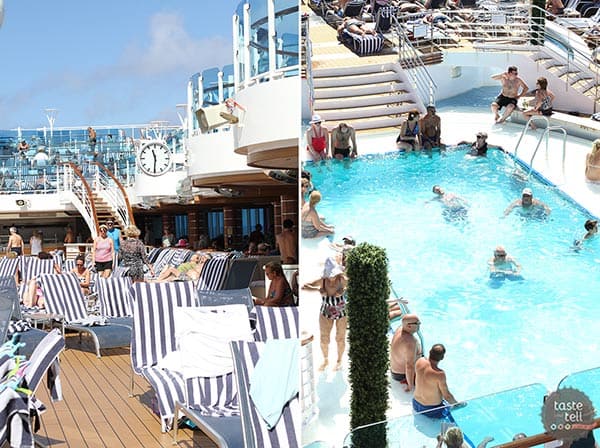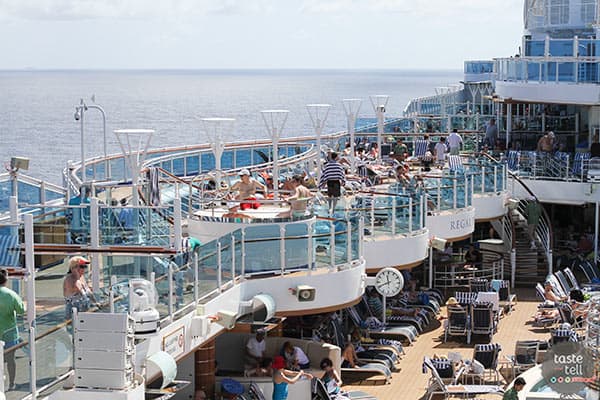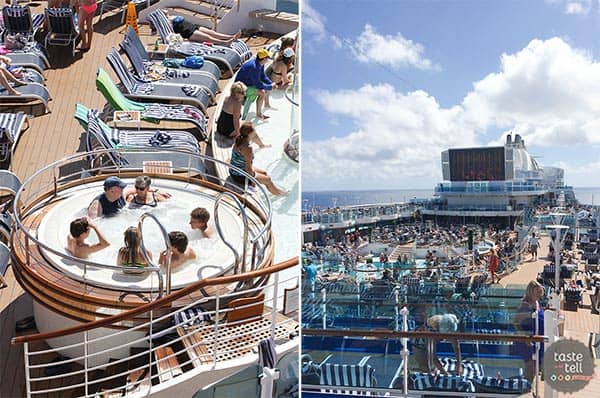 **The SkyWalk**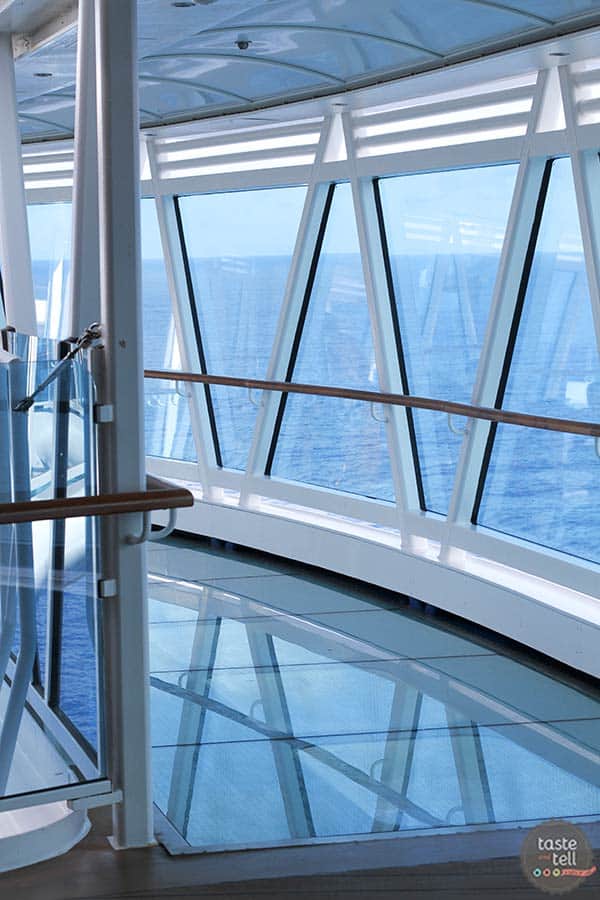 Unique to the Regal Princess, the SkyWalk is a glass walkway where you are "walking on water". The SkyWalk is 60 feet long and lets you hover 128 feet above the ocean.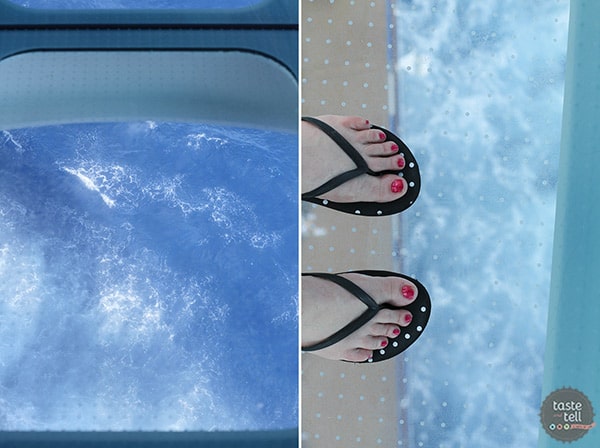 **The Piazza**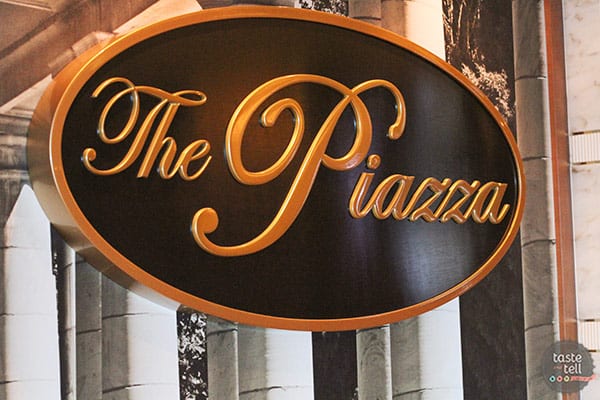 The Piazza is basically the center of the ship – the heart of the action. There is always something happening in the center – dancing, singing, and even sometimes performers. Surrounding the center are 3 levels of shops, restaurants and entertainment. You can shop for everything from toiletries to high end jewelry to cameras and makeup. There is even and art gallery where you can check out the artwork and later bid on a piece if you'd like to. There are lots of places to grab a bite to eat (which I'll be covering later), as well as things to do – such as a bit of gambling at the casino or some dancing at the ship's dance club, Club 6.
It seemed like there was always something going on in or around the Piazza!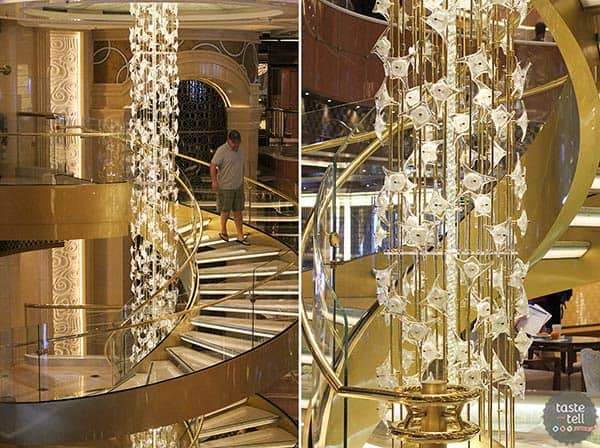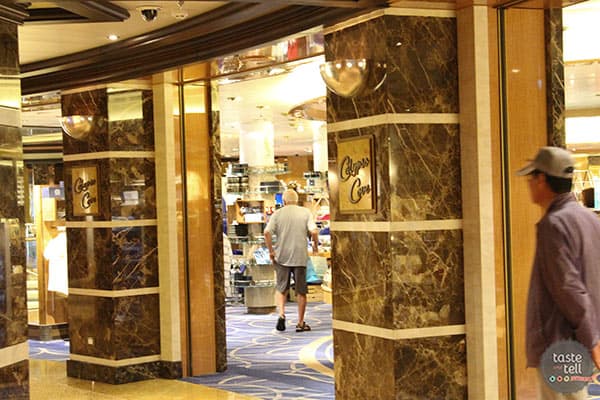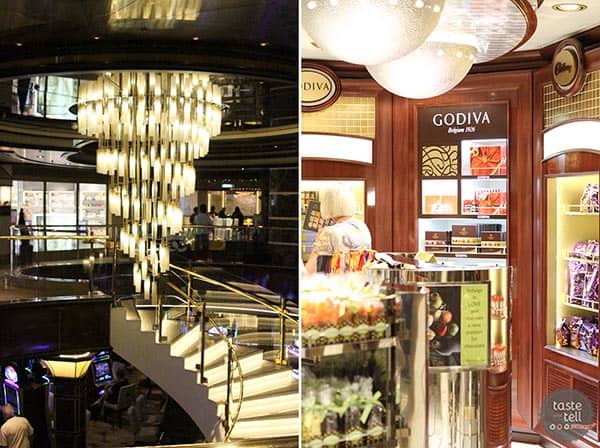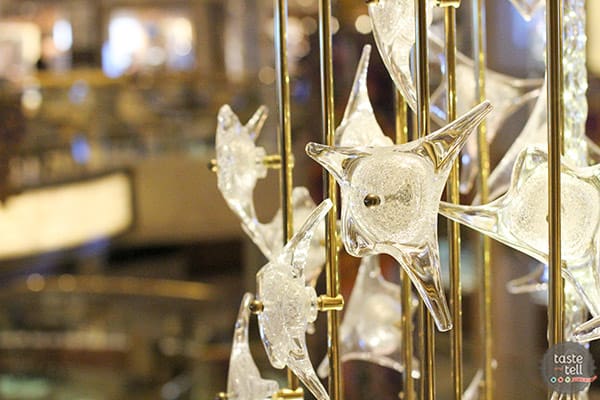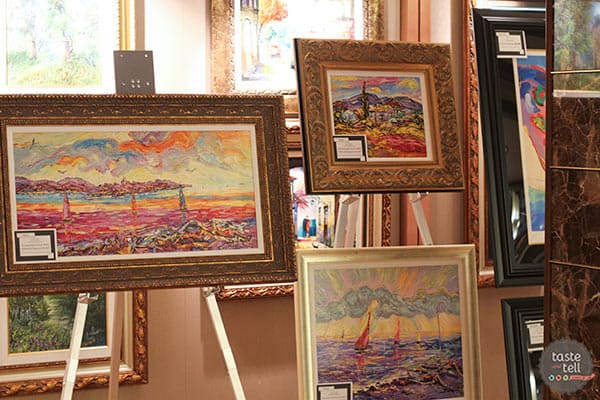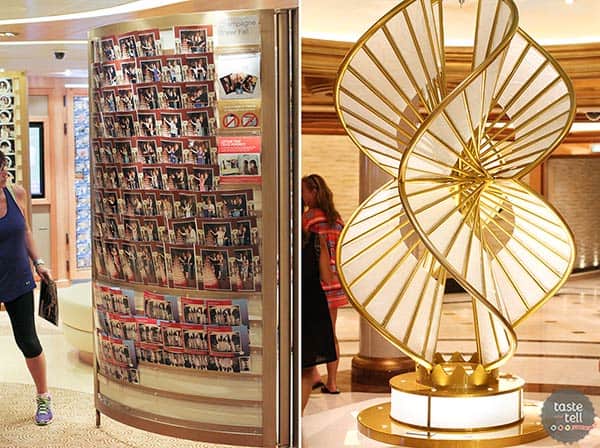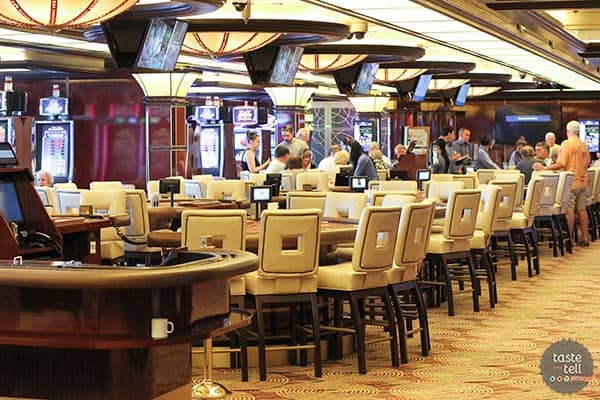 **The Theaters**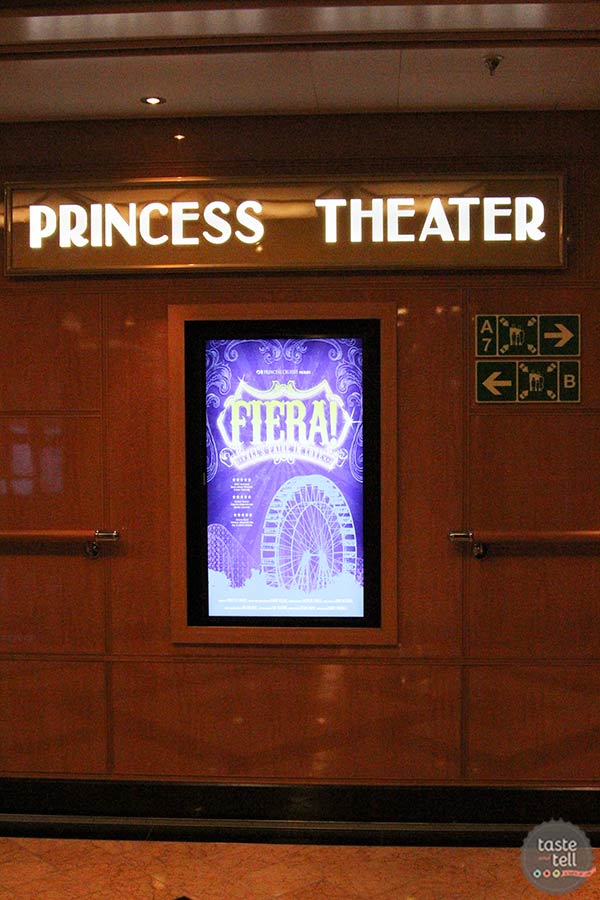 There is plenty of entertainment on board the Regal Princess. Included in this entertainment are all the happenings in the ship's theaters. There is the main theater, the Princess Theater, and a smaller TV studio – Princess Live! There are often things happening, like comedy shows, game shows or performances by the cruise ship crews.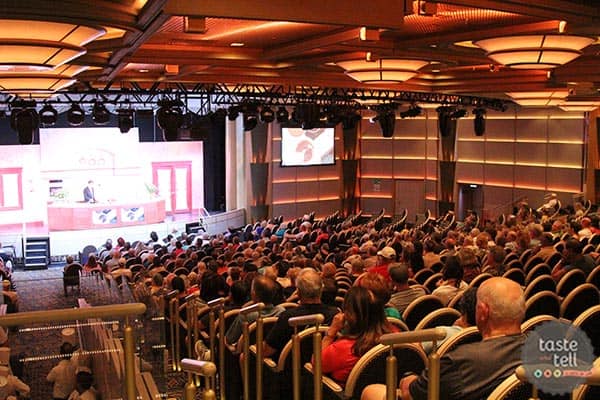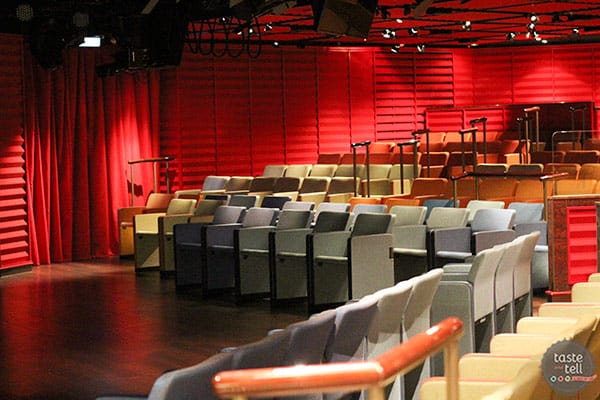 **Staying Active**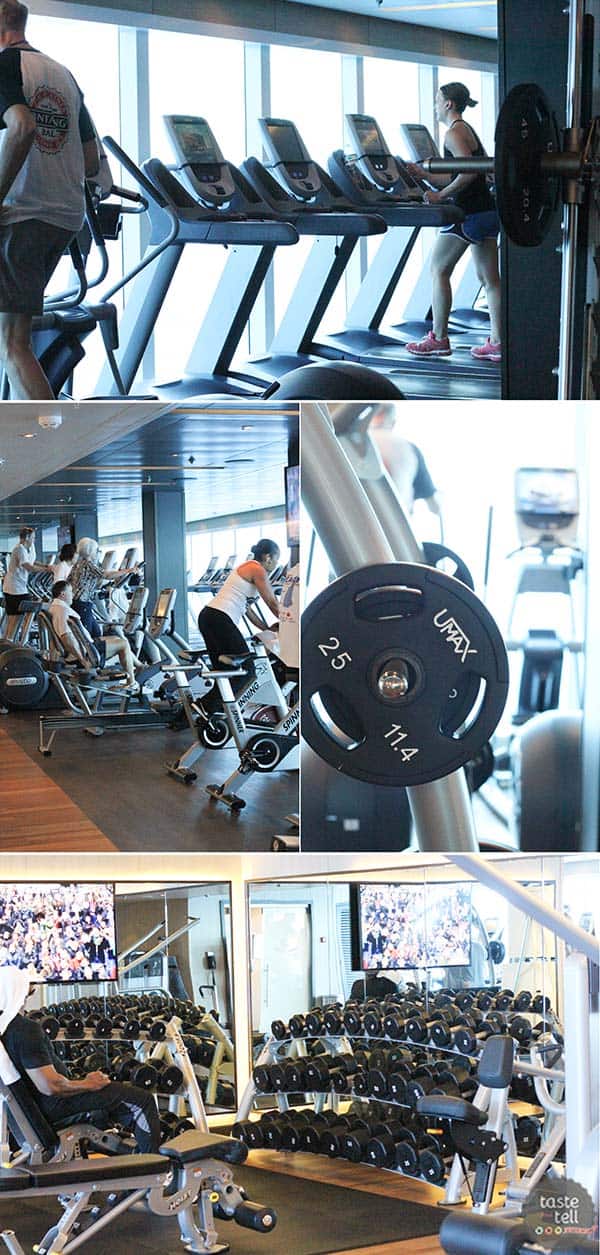 The last thing I want to worry about when I am on vacation is working out, but I make an exception if I'm on a cruise. The food is flowing, which means some time at the gym is welcome! Working out or being active is very easy on the Regal Princess. There is a gym with quite a bit of cardio equipment as well as weights. There are also lots of different classes offered throughout the week.
I did spend some time in the gym, but my favorite was the running track on one of the upper tracks. 7 times around and you have a mile – and you can't beat the view!!
There is also a batting cage, a small driving range, and a court where you can play basketball, volleyball, or sometimes attend a zumba class. There are a lot of ways to keep active!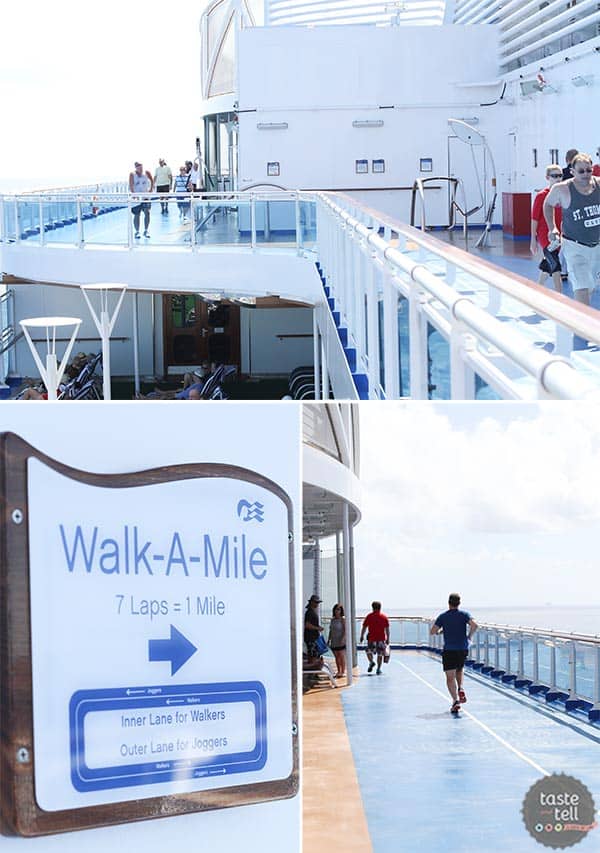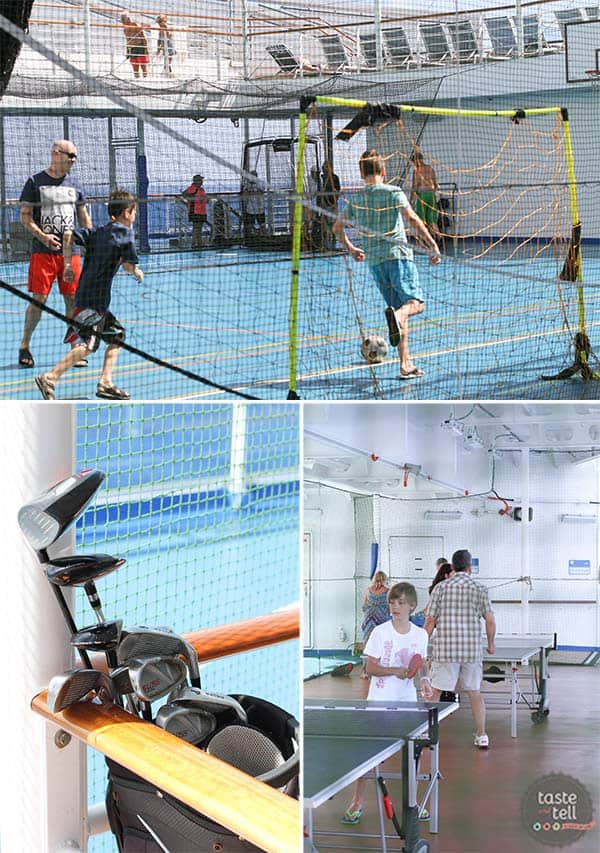 This ship truly is a beauty. No detail was forgotten. Stay tuned for even more – including all about the food and the stops!!
This post has been sponsored by Princess Cruises. I'm so glad to be able to work with companies and organizations that I truly believe in. Thank you for supporting them, too.