The Grill Sergeant – a Utah food truck serving grilled burgers, chicken sandwiches and other menu items.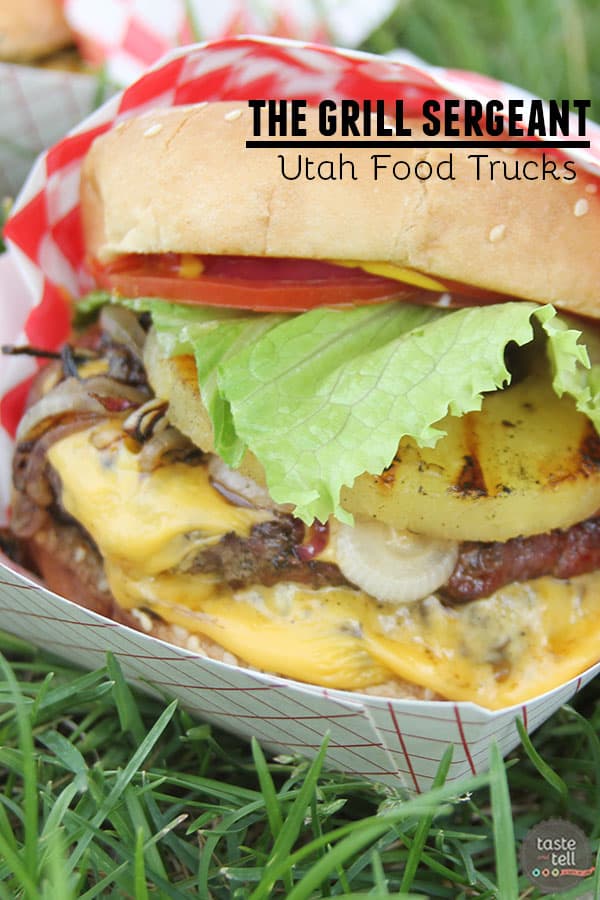 We have been trying to hit up a different food truck once a week. It's always an adventure, because we never know where or what we are going to be eating when we start out the week. I have a list of food trucks I want to try, but I never know where we are going to eat until the day of, mostly because I don't know which trucks are going to be where until the day of. And needless to say, I love it when the trucks update where they are going to be on Facebook or Instagram.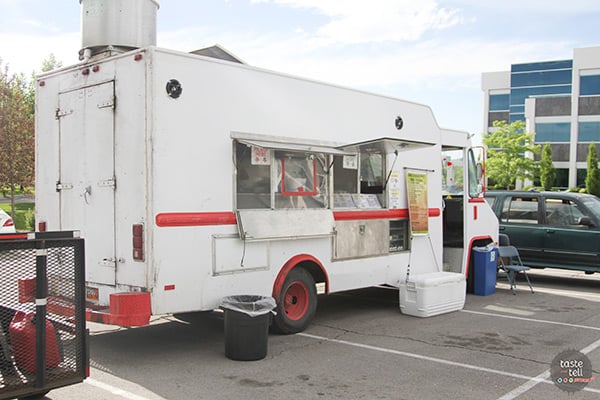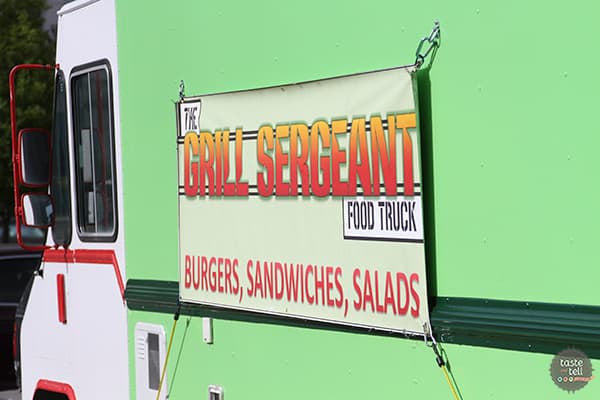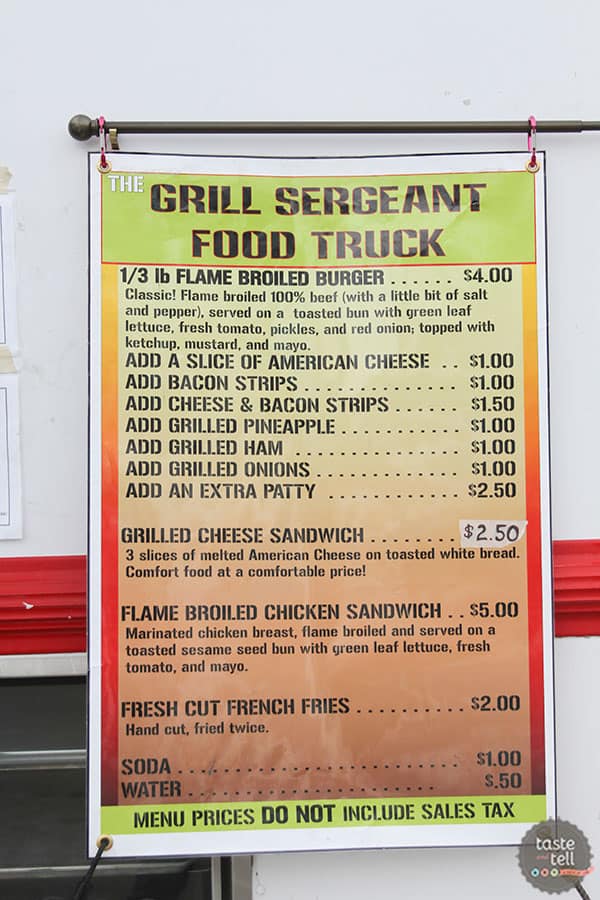 A couple of weeks ago, we got lucky when The Grill Sergeant updated their Facebook page that they were going to be fairly close to my house for dinner on a night we wanted to hit up a truck. I headed over with the kids, ready for a burger!!

This truck doesn't have any whistles and bells, (but they have had a bright paint job since I took these photos!), but don't let that deter you. I ordered a burger with grilled onions, hot dogs and grilled cheese for the kids, and my husband went big with a double burger with cheese, grilled pineapple and grilled onions. We also ordered some fries to share.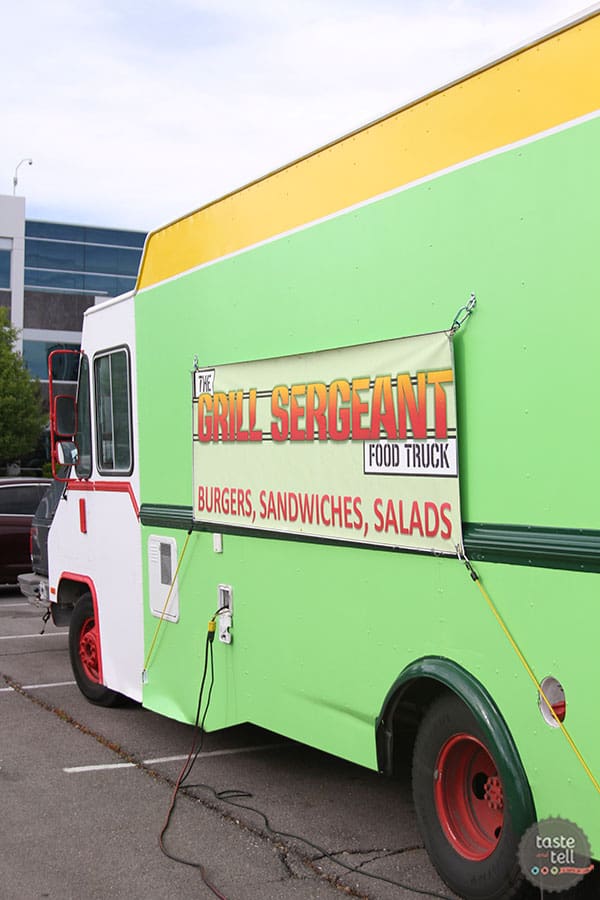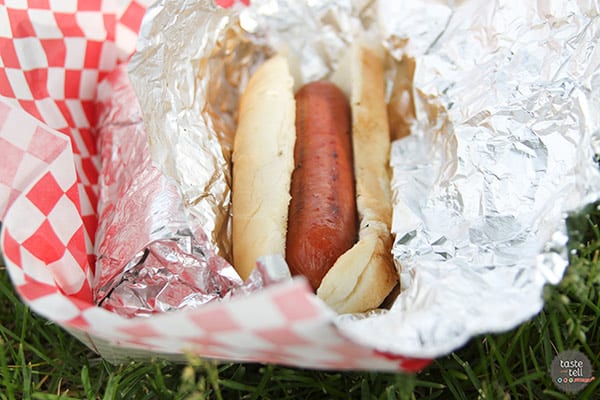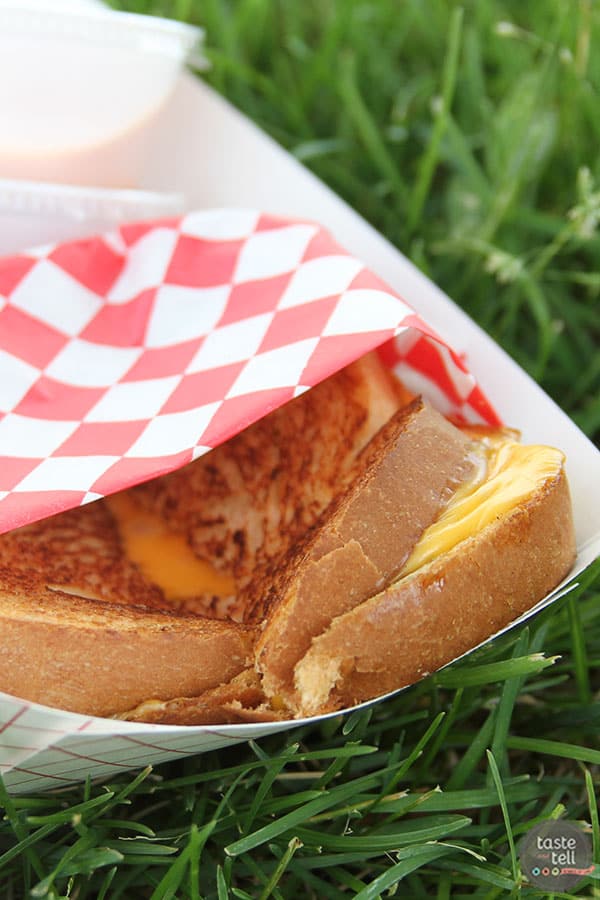 The food was fresh – it wasn't very busy, and I could tell that they make the food to order. The burgers are flame-broiled, which I'm a huge fan of. The owners, who run the truck, were extremely friendly. You never know what you are going to get when you visit a food truck for the first time, but I found myself hoping that the food was going to be great before I tried it, simply because they were so kind and nice.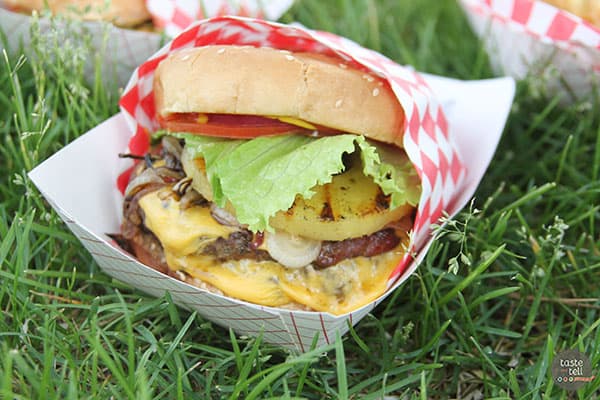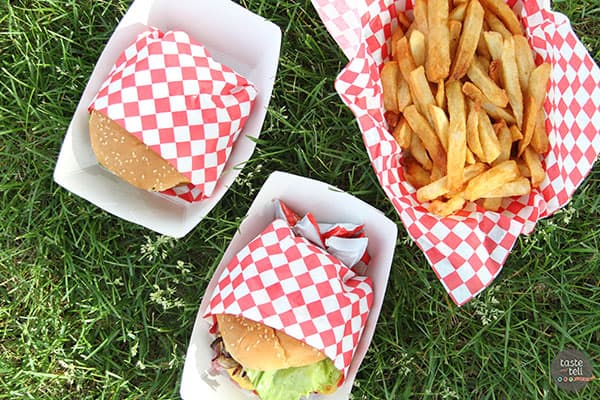 Well, I had nothing to worry about. The burgers were awesome. My husband is pretty picky when it comes to burgers, and not every burger out there gets high marks from him. I will say that he ate his entire monstrous burger, and then wanted another one the next week! Even the hot dogs and grilled cheese were good. I'm not usually a big steak fry fan, but I ate more than my fair share of these fries. The burgers are big – even when you just get the basic. I couldn't even finish my whole burger because I was so stuffed!!
So overall impression – you should find this food truck and order a burger!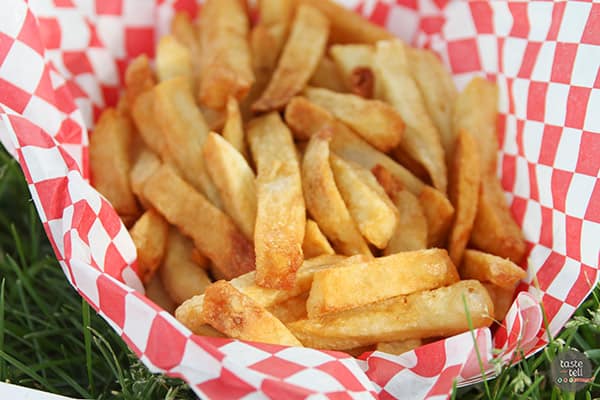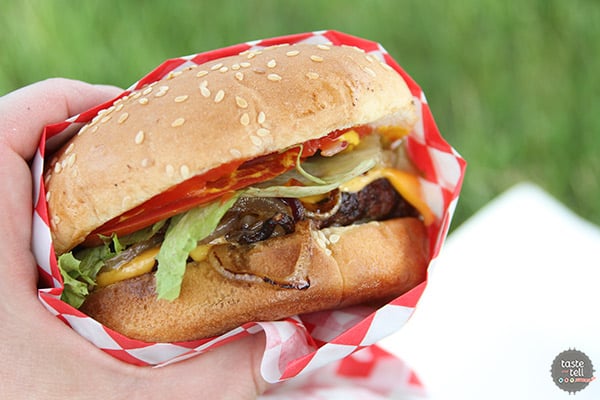 The Grill Sergeant is good about updating their location on their Facebook page, and they seem to be pretty active at the Utah County food truck round ups. Look them up next time you have a burger craving!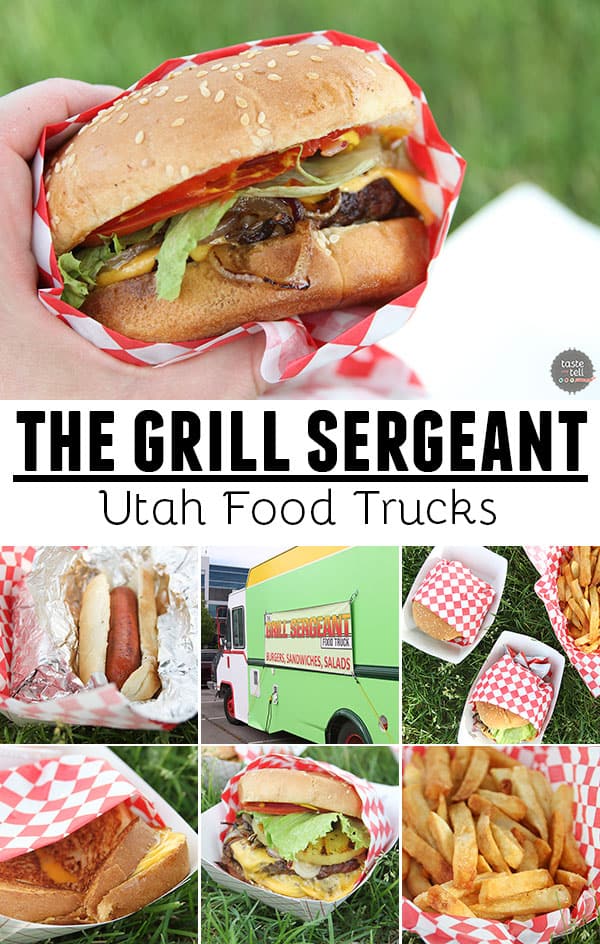 Follow my travel board and never miss any eats while I'm out and about!
Follow Taste and Tell's board Taste and Tell – Travel on Pinterest.