A look into my meal at Girl and the Goat. This Chicago, Illinois restaurant features small plates full of flavor. It's a must visit in Chicago!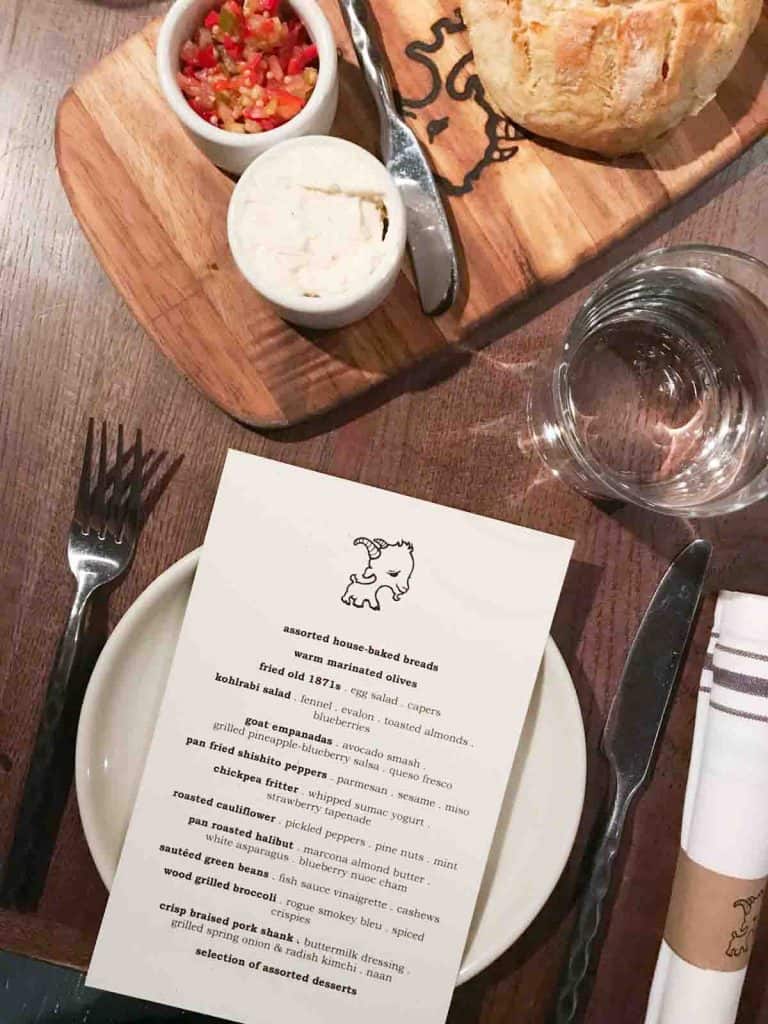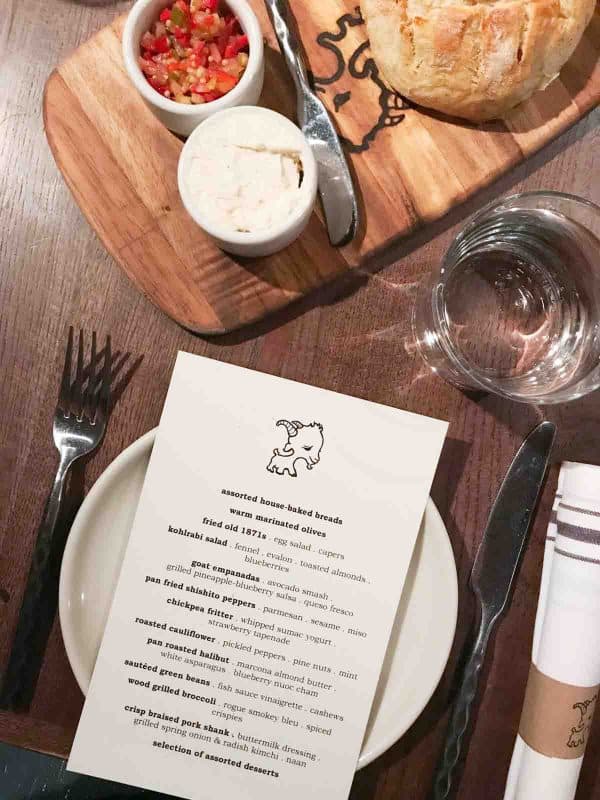 You'll have to forgive me if my travel posts are a bit all over the place for the next little bit as I am on a mission to organize all my photos. In that organization, I'm coming across so many photos from places that I never posted, and some of these definitely need a moment in the spotlight.
Like today's post. When I was in Chicago last July, I was lucky enough to eat at Girl and the Goat. If you are a Top Chef fan, you have probably heard of this restaurant. (Actually, if you are a restaurant fan at all, you have probably heard of this restaurant.) Girl and the Goat is headed up by executive chef Stephanie Izard – from Top Chef season 4. This restaurant has been on my culinary bucket list since it opened in 2010, so when I found out we would be going here, I was more excited than I can convey here.
And happily, it lived up to the hype. I can easily say it was one of the best meals that I have had. The thing that surprised me the most about the meal is that it wasn't over the top crazy food. In fact, everything we had (except for maybe dessert, because it was a little more outrageous than the other items) showed just how amazing simplicity can be. I actually fell in love with the most simple menu items the most.
Below is a run-down of what we had. Everything is served family style, which worked really well for us since we were a large group. Our menu was already predetermined, but I don't think I would have even changed anything if I would have had the chance to order off the menu myself. And I know that menus in restaurants like this change often, especially with the seasons, but I did look online and many of these items are still on the menu.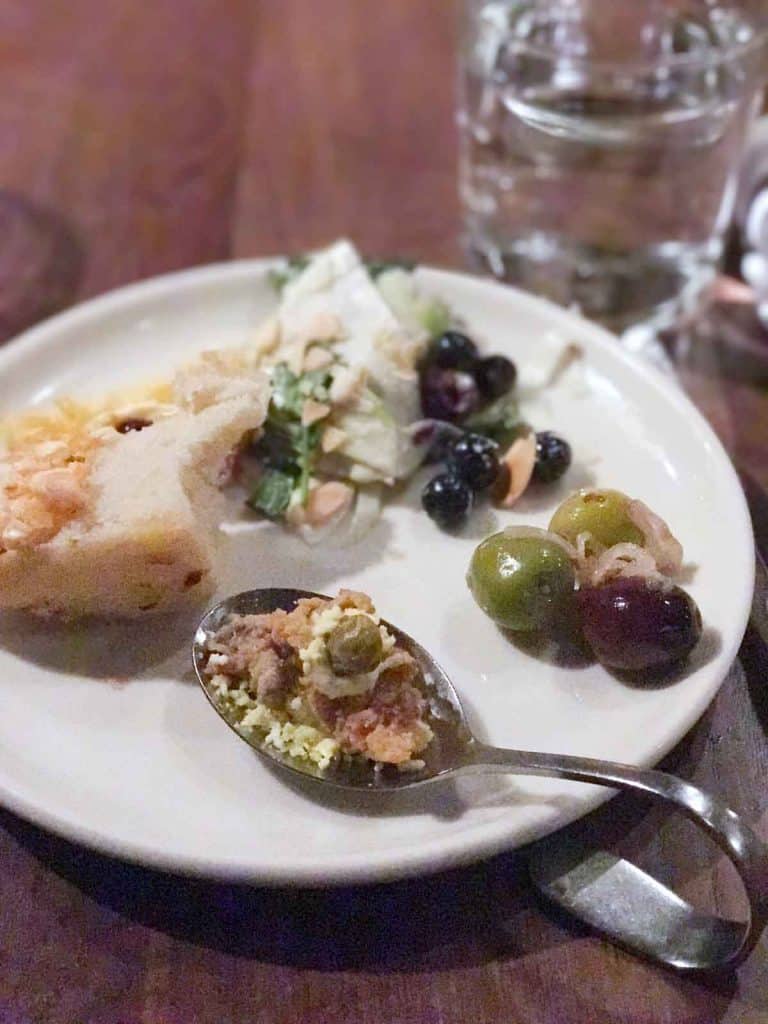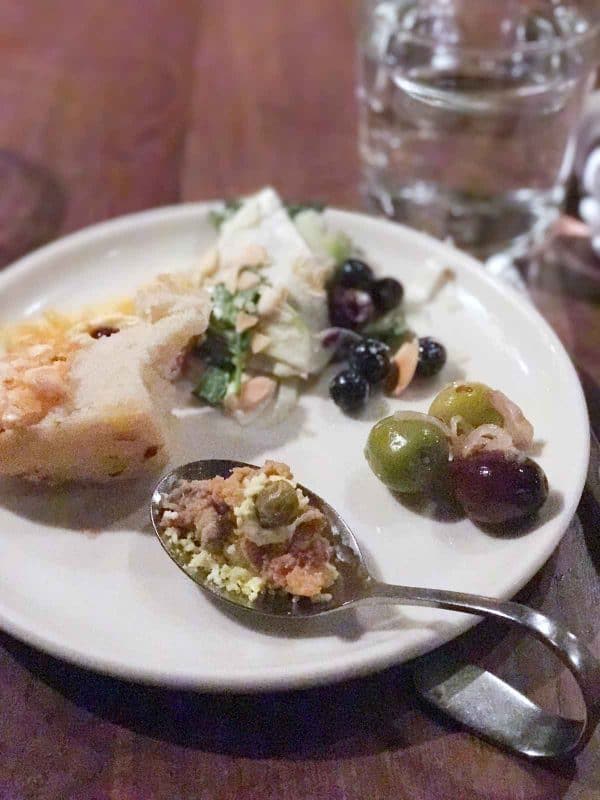 We started with an assortment of bread, along with assorted olives, a kohlrabi salad (which I normally don't like fennel, but I loved it in this salad!) and fried oysters. I do love oysters, and if I remember correctly, I ended up eating two of those because they were so good!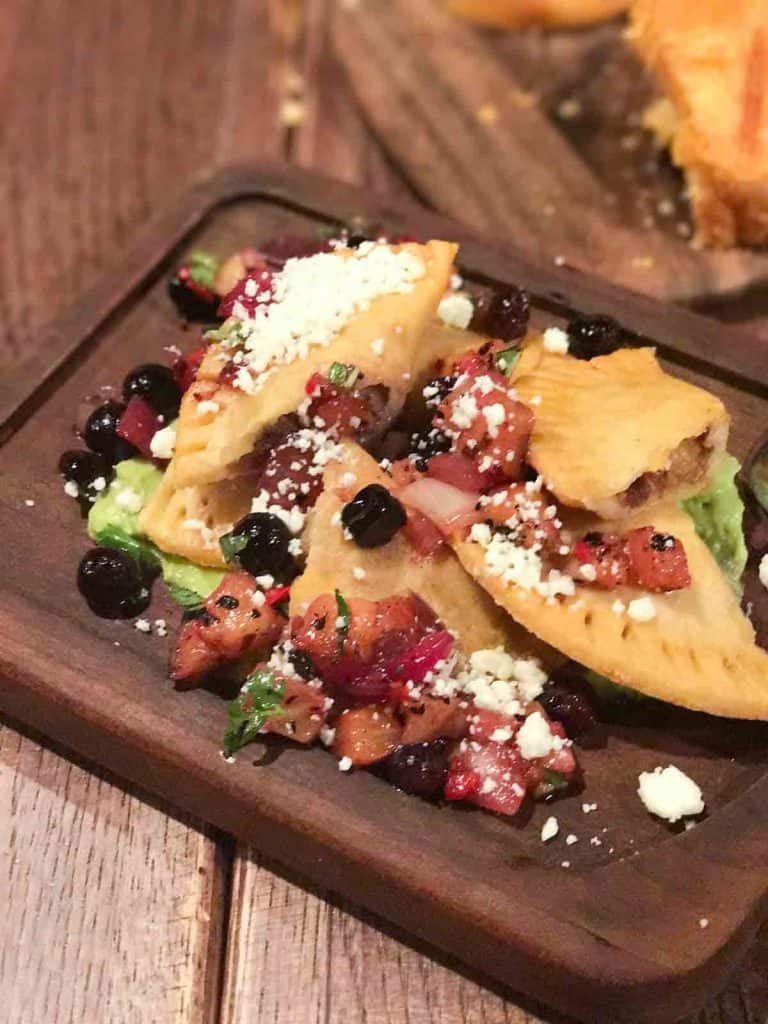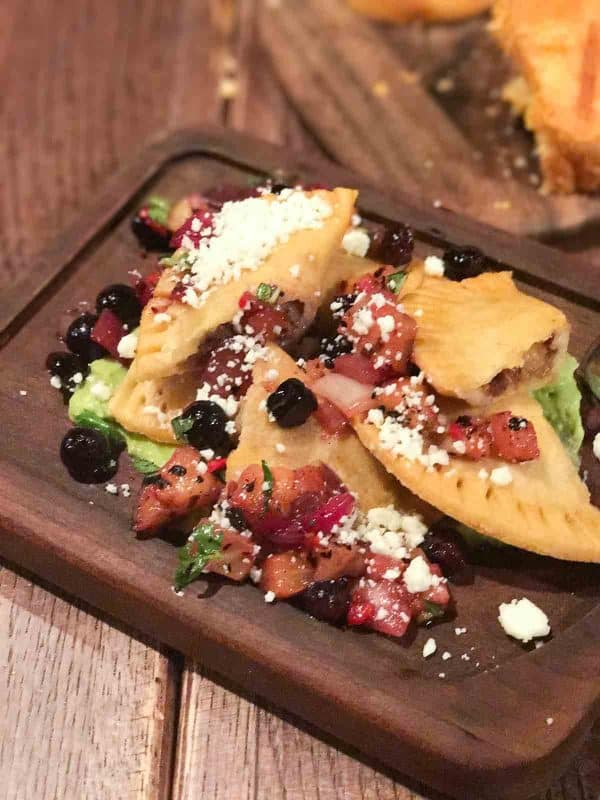 I have to admit that I don't remember a lot about these goat empanadas. I know I liked them, because there wasn't anything that I didn't like, but they must have not been at the top of the list since I can't remember a lot of details. I do love the mix of sweet and savory, though, so I loved the pineapple/blueberry salsa on these.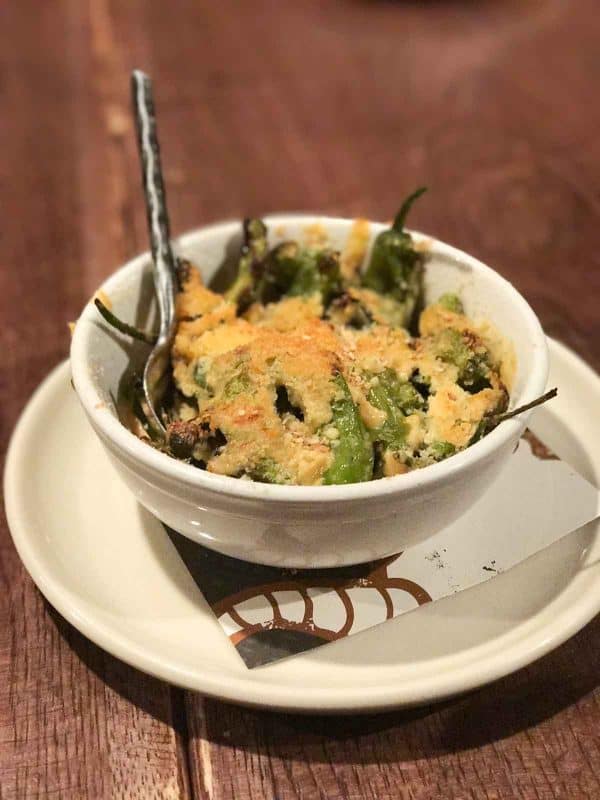 And then there were the Pan Fried Shishito Peppers. Seriously – I probably ended up eating a whole bowl full of these myself. Not even kidding. At the end of the meal I was stuffed silly, yet I couldn't keep away from these. SO, so good.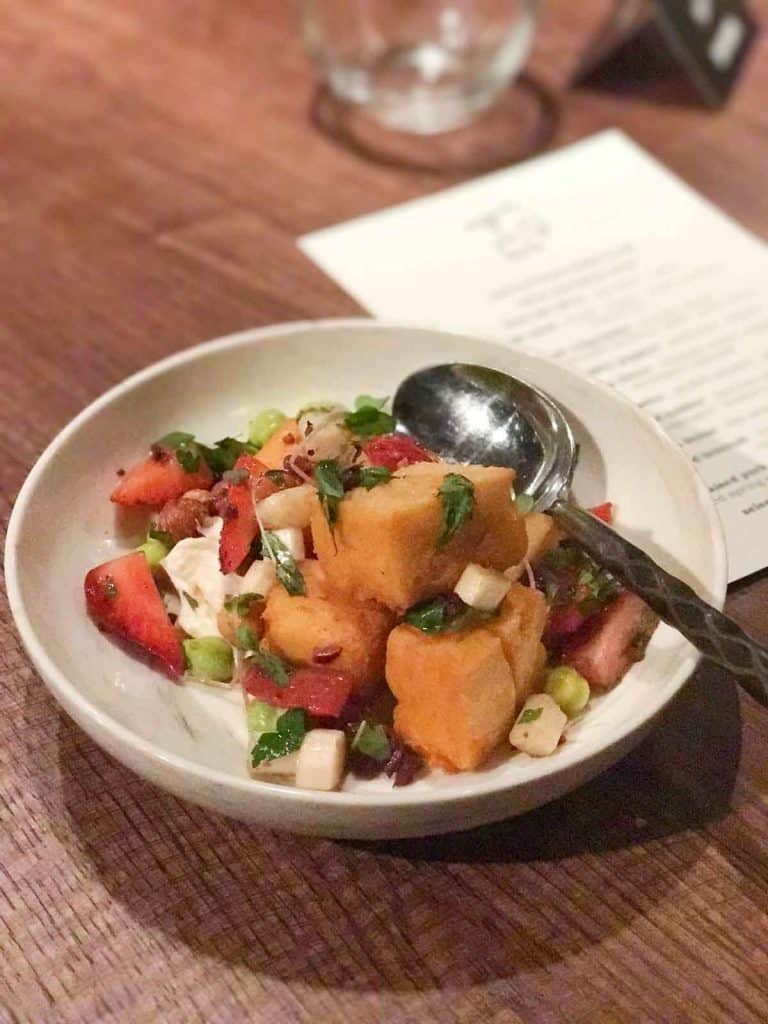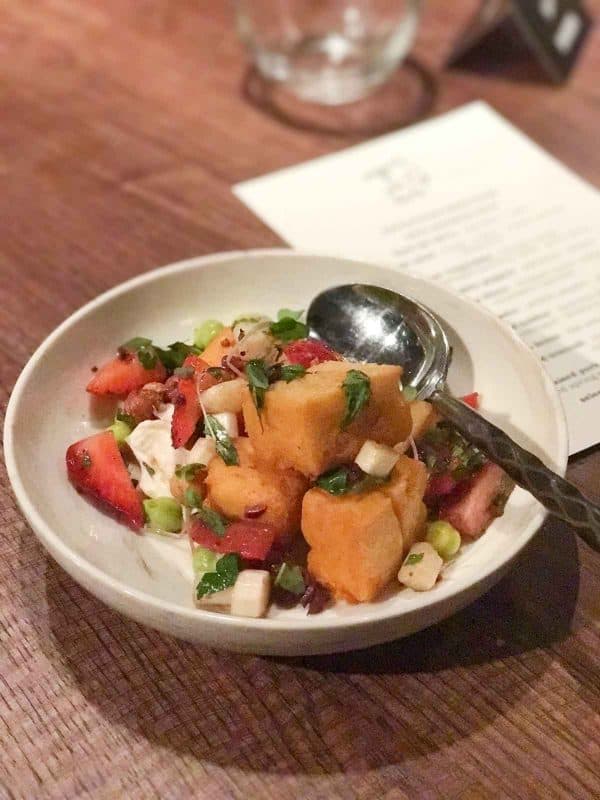 These Chickpea Fritters were so creamy and delicious! If you've never had a chickpea fritter, you are totally missing out. And these were amazing. The fritters themselves were perfection, and the tapenade and yogurt were just icing on the cake.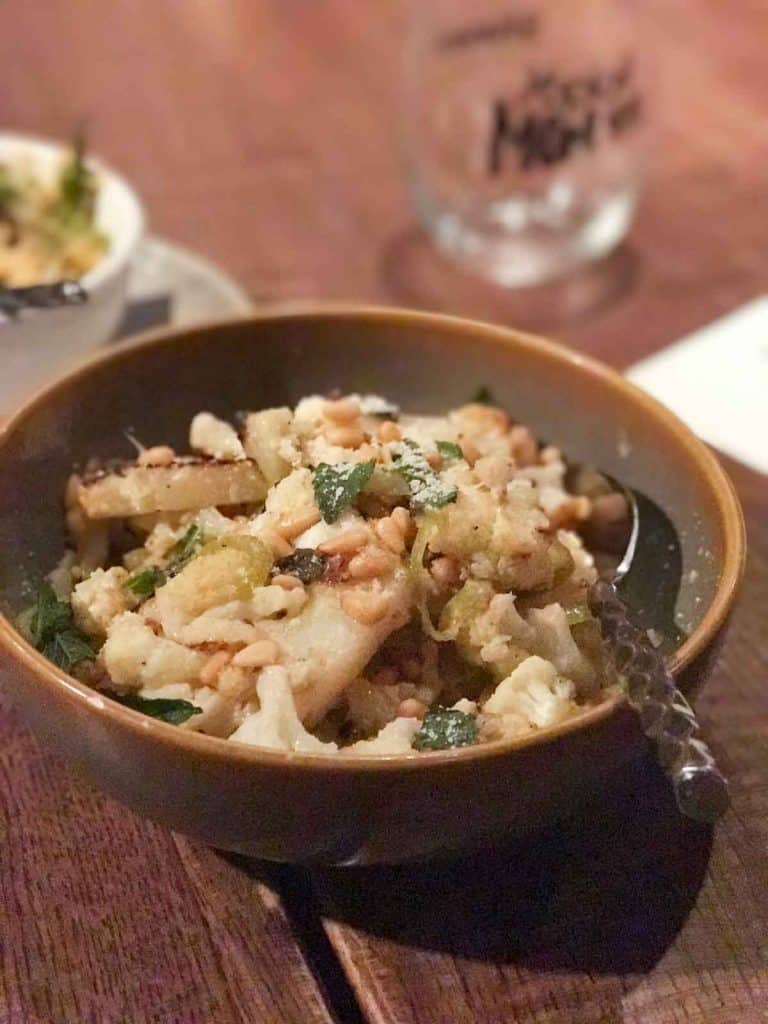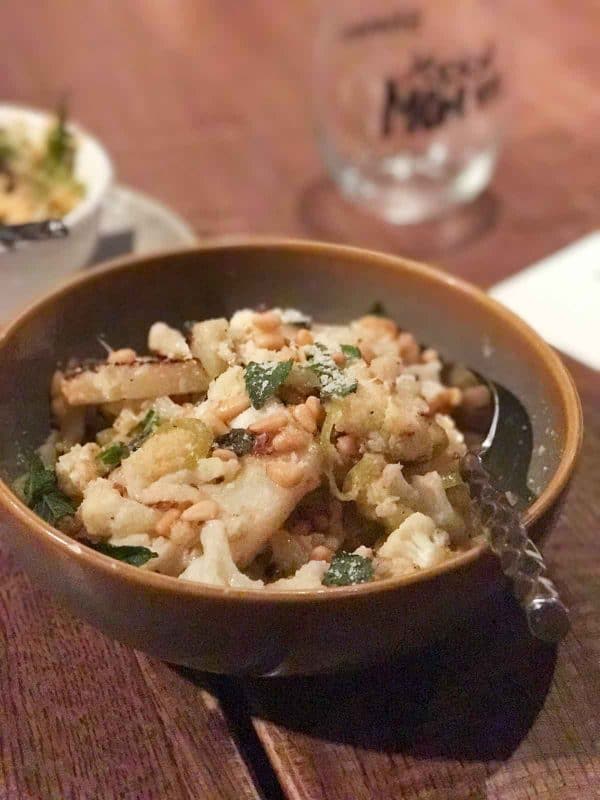 This Roasted Cauliflower was in my top 3 favorites from the meal. Yep – cauliflower. This is one of those dishes where the simplicity won me over. I'm not a big fan of mint in savory dishes, but it totally worked for me here. The whole thing just worked.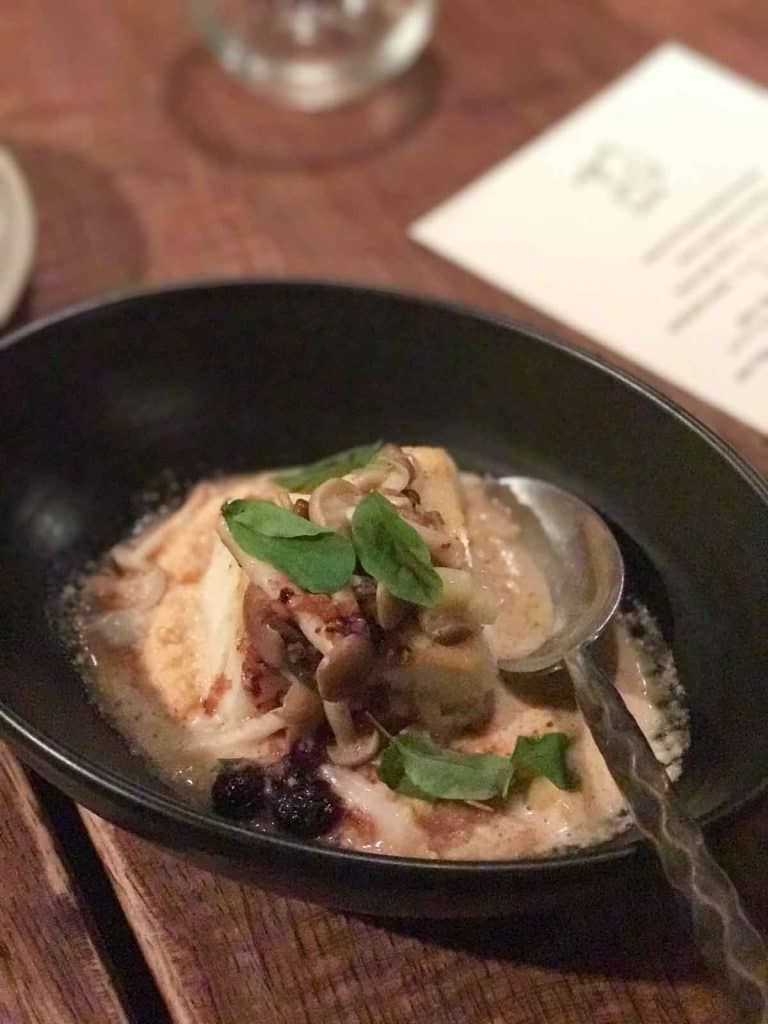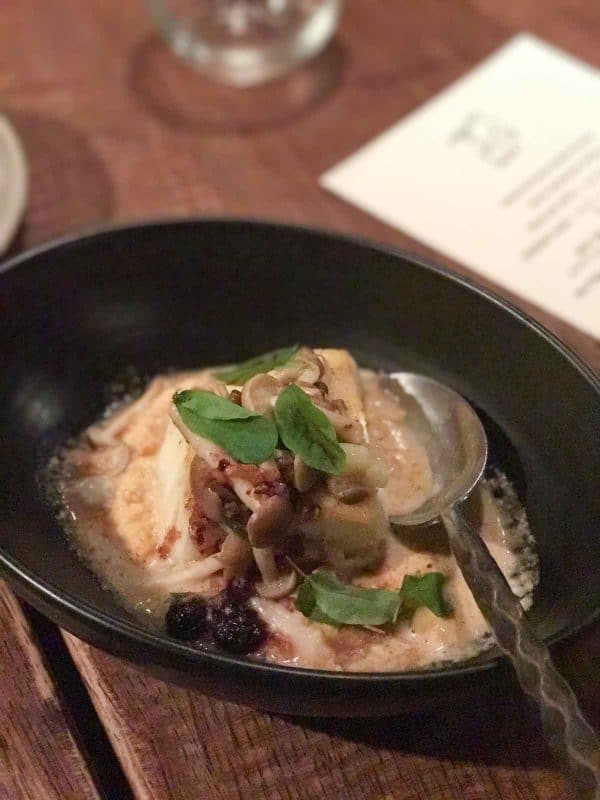 It's funny, because usually, the meat/fish/main course type foods are the star of the show, but I really think all the veggies were my favorite at Girl and the Goat. This fish was cooked perfectly, and was amazingly delicious, but I still preferred the vegetables.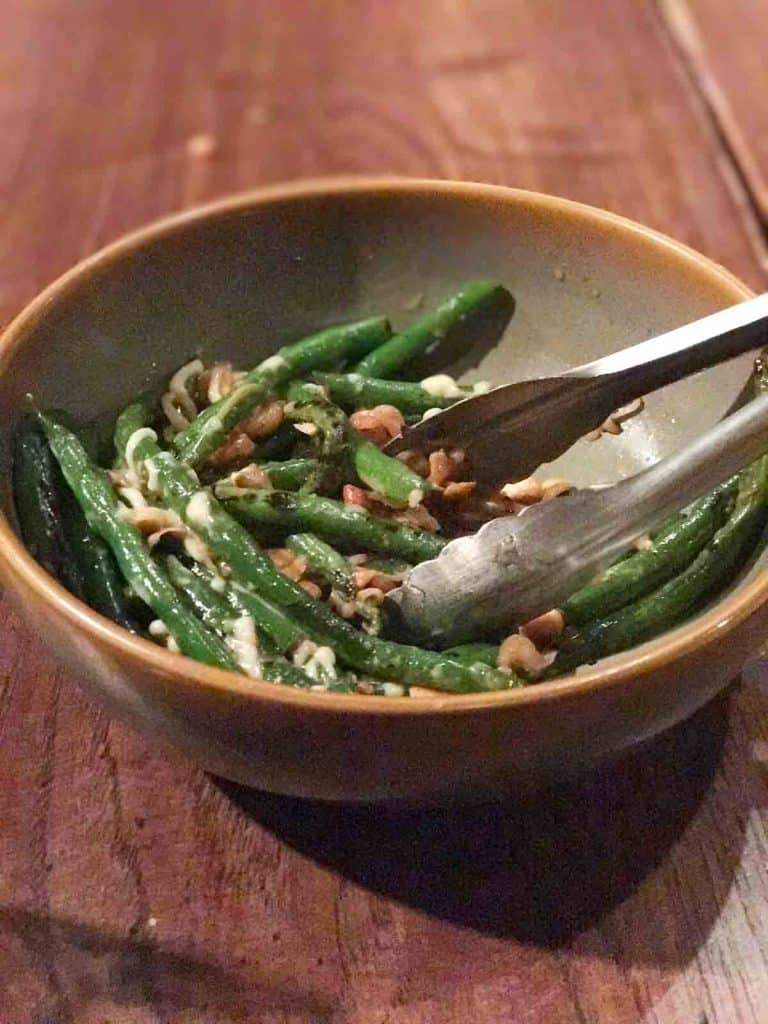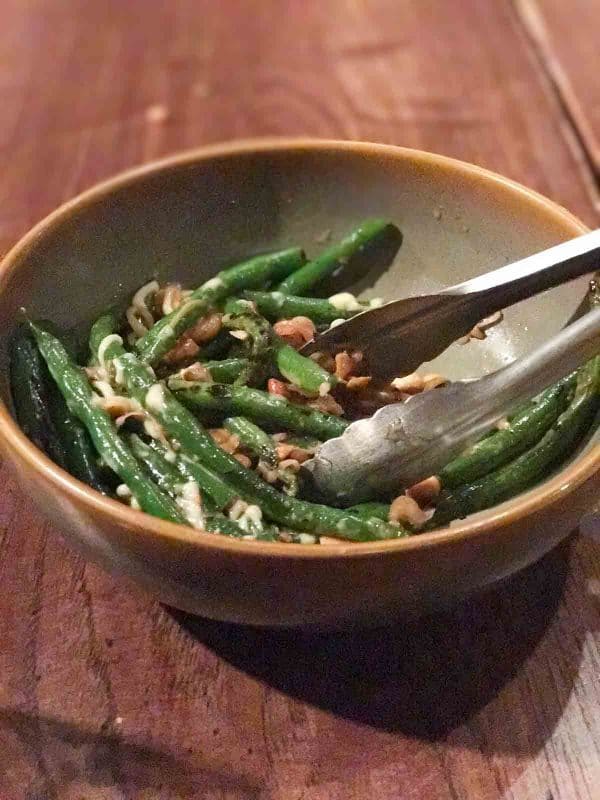 These Sauteed Green Beans were the other item that made up my top three (with the cauliflower and the peppers). These green beans were so good that I'm still craving them, 8 months later. Don't let the fish sauce vinaigrette scare you away – these don't taste fishy at all. Just 100% delicious.
There was also a broccoli dish that I didn't manage to get a photo of, but it was so good, as well. I would have never guessed that you could make vegetables this delicious and cravable!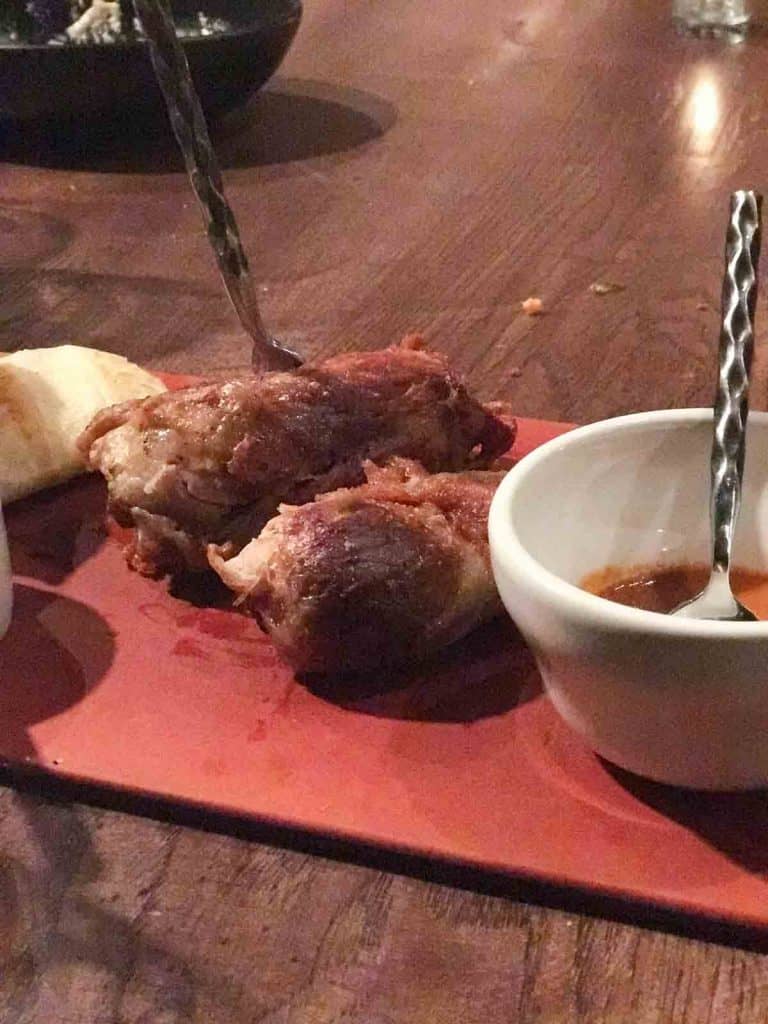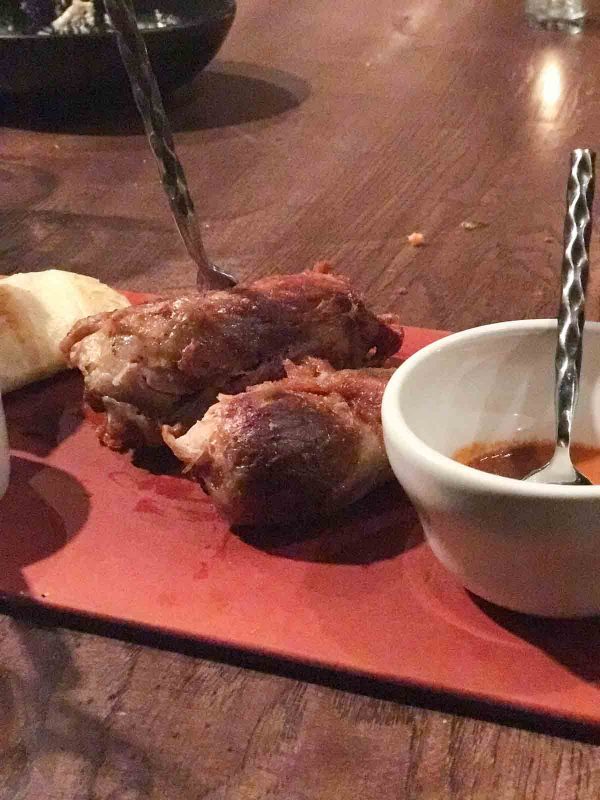 This Crisp Braised Pork Shank goes in the same category as the halibut above – cooked perfectly, nice and tender, and delicious, but I still loved the vegetables more.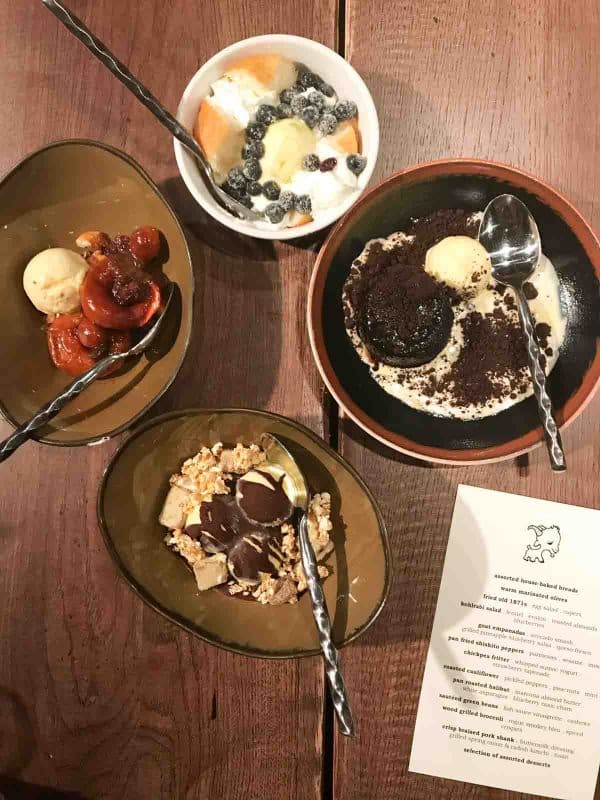 And then there was dessert. I was so stuffed at this point that I only had a sample of each. And honestly, I can't even remember what all of them were. There was a chocolate cake, some donuts with I think a caramel sauce that you poured over, a caramel popcorn and malt dessert (which was super inventive and delicious!) and I can't remember the one with the blueberries. I'm sure that if I wouldn't have been so full already, I would have felt the same about dessert that I felt about the rest of the meal.
I would 100% recommend Girl and the Goat if you ever find yourself in Chicago. I know that it can still be hard to get into, so I would suggest making reservations as far ahead of time as you can. This was a meal I won't be forgetting anytime soon!


Girl and the Goat
809 West Randolph Street
Chicago, Illinois
girlandthegoat.com