Today's Blogger Ten is a new to me blogger, but I'm so happy to have been introduced. Becky from The Cookie Rookie is fairly new to the world of cooking, but she has definitely jumped in feet first!! I'm glad to be sharing her here today with all of you!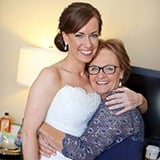 Becky woke up on her 30th birthday and came to a startling revelation…she couldn't cook…anything. She didn't know the difference between broil and bake, how to bake simple chocolate chip cookies, and was even scared to boil pasta! All of a sudden, she wanted to learn. She began The Cookie Rookie and started her journey to learn how to cook, one recipe at a time. With the help of her mom Susie, she has learned so much and found a real passion for being in the kitchen. Mistakes happen, but that's all part of the process. The Cookie Rookie also has two guest stars, Dill and Scout, her curious kitten and giant dog. Come join in on the fun!
I first just wanted to say THANK YOU to Deborah for spotlighting me this week. Its truly an honor; Taste and Tell has become one of my very favorite cooking blogs. I find myself coming to her site daily to look at her pictures and drool over her recipes. I have emailed her blogging questions in the past and she has always been so gracious and encouraging. It is awesome to come across bloggers like Taste and Tell!
What inspired you to first start writing your blog?
It's so strange to look back, but I never ever had an interest in cooking. My mom is a fabulous cook and I guess I just grew up happy to let her feed us delicious meal after delicious meal. My old roommate used to joke that I couldn't even make instant coffee!! I turned 30 and it was like a switch flipped…I just NEEDED to learn. I wanted to cook for my boyfriend (now husband…maybe its true that the way to a man's heart is through his stomach??), I wanted to know how to feed my future children, I didn't want to be intimidated by potlucks for goodness sake!! So I called my mom and she agreed to help me learn! (I have never heard her so happy!) Its been quite a process, but I have found my passion. I started documenting my journey, and that's how the blog was born. Learning to cook, one recipe at a time!
What kinds of posts are your favorite to write? What do your readers seem to like the most?
I love to come up with easy, accessible, and delicious recipes. My favorites have a small ingredient list with a big taste. If I can make them, you can make them. One of my very favorites that is so simple, but utterly divine is our grilled salmon with avocado salsa. I could eat that every single day, and it takes about 30 minutes to prepare. My kind of meal!
Grilled Salmon with Avocado Salsa

What is your favorite recipe posted on your blog?
That is a hard one!! My favorite main course on the blog is definitely the salmon recipe I mentioned before, but I am a HUGE fan of sweets. My favorite dessert would have to be our Caramel Macadamia Cheesecake. Mom got this recipe when my parents lived in London, and it is incredible. Again, if I can do it, my readers can do it!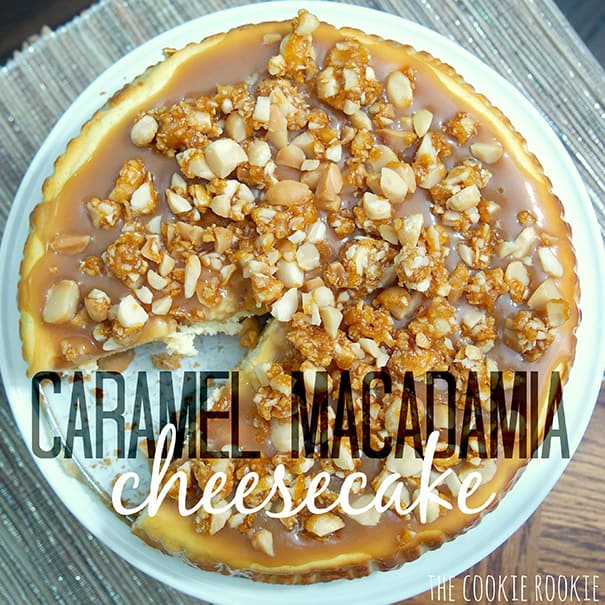 What was your first post? How do you think your blog has changed since you first started blogging?
I wrote my first post introducing my dog and cat, Scout and Dill. I think I was probably still scared to actually cook for the blog! Dill and Scout have been with me through every post, and Scout is my biggest cheerleader in the kitchen. Although she prefers when things get dropped on the floor more than she prefers me actually succeeding at recipes! They have about 100lbs weight difference between them, but they are the best of friends. Its fun to look back at pictures of Dill when he was still tiny and sweet!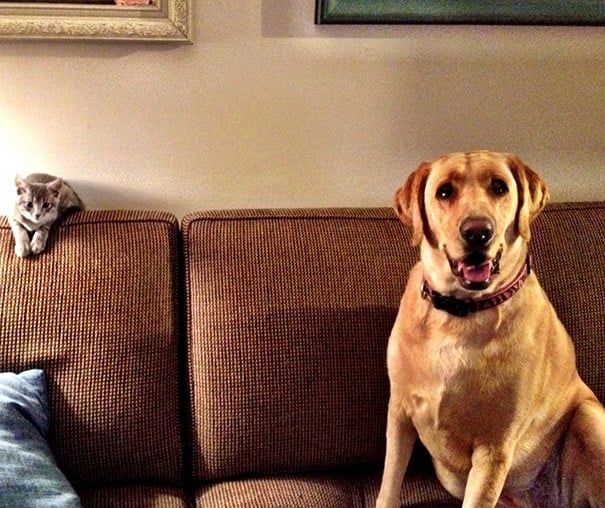 Dill and Scout
My blog has changed so much since then! I was still using my iPhone for every picture, and I was too timid to try anything unfamiliar. It was been a fun journey!
What would you eat as your last supper?
That is a wonderful and very hard question!! I would start out with our Cheesy Caprese Dip. Cheese is my ultimate weakness! Then I would have my mom make her famous Spaghetti and Meatballs. I would top it off with a French Silk Blizzard from Dairy Queen.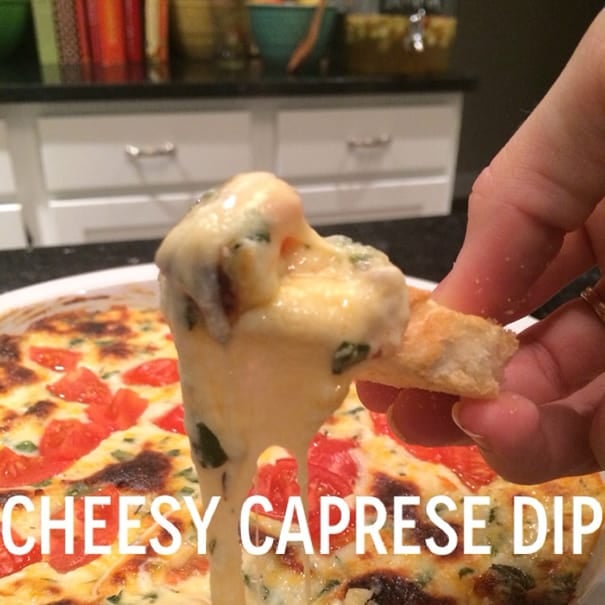 What kind of camera/lens/equipment do you use?
I just recently started using an Olympus E-PL5 compact DSLR. I LOVE LOVE LOVE it. Its perfect for me because I still have so much to learn about photography. Its easy to use, does all the things the bigger DSLRs use, and fits in my purse. I have been thrilled with it so far!
Is there a dish that you are known for?
Right now, my most popular recipes on the blog have been the cocktails!! I make a new drink every Thursday for a post I call "Thirsty Thursdays". I love to make holiday themed Sangrias, our most recent being a Chocolate Covered Cherry Sangria for VDay. Valentine's Day in a wine glass!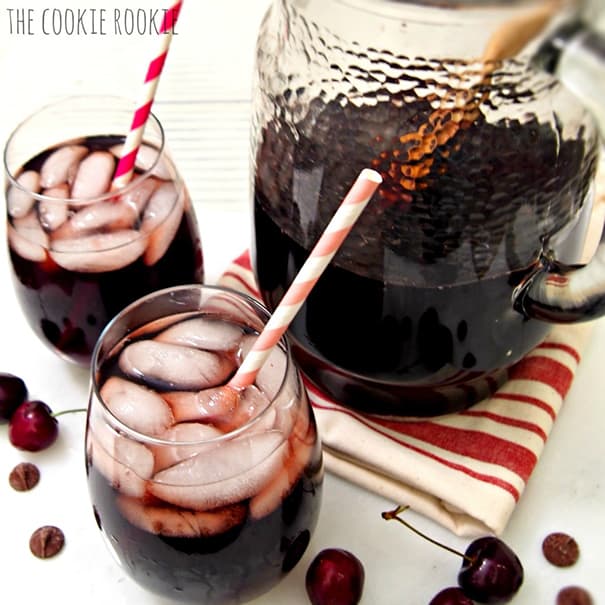 When you really want to cheat, what do you eat?
cheese, cheese, and more cheese 🙂
What are your favorite blogs to read?
I love so many, but my favorite daily reads right now are Vintage Revivals, MaskCara, Pinch of Yum, Pretty Fluffy, and Inspired By Charm. Such beautiful blogs written by intelligent, creative, and inspiration people.
If you could cook alongside any other blogger for a day, who would you choose?
I would die to cook with Ree Drummond, The Pioneer Woman. Her recipes are so accessible, delicious, and creative. I love how she shows her personality through her writing. I think she would be a blast to cook with.
————-
Thanks, Becky – it was so fun to get to know you better! And I cannot wait to make that cheesecake! If you want to see more from Becky, here is where you can find her: