It's been a few weeks since our last Blogger Ten – but we are back this week with a fantastic blogger! I first met Alyssa from The Recipe Critic at a blogging conference several months back, and am so glad that I was able to get to know her a little bit. And since then, we have been able to chat more, and she is just as sweet as can be. She cooks some amazing food for her husband and her boys – like Beefy Garlic Enchiladas, Honey Mustard Pretzel Chicken and Asian Glazed Salmon. And don't forget the dessert! (My favs have to be the Carmelitas or the Macadamia Key Lime Pie.) So let's give Alyssa a big welcome!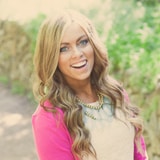 Hello Taste and Tell Readers! I am so excited to be visiting here today. I am Alyssa and I blog over at The Recipe Critic. I am a complete girly girl in a house of 3 boys. My two boys are 9 and 5 and my other boy is 30. I try to rub in the turning 30 this year as much as I can… hehe We have so much fun spending time together and I have learned to dig in the dirt for potato bugs, go to monster truck shows, and I even picked up a snail the other day in the backyard. I have loved having two boys and it is so much fun being their mom.
I have always loved to cook and make new things in the kitchen. They say the best way to a man's heart is through his stomach and that is how I won my hubby over. It was love at first sight for him when he saw my homemade baked ziti. And then I made my peanut butter bars for dessert. The second night I made him homemade Cafe Rio. I am pretty sure that is what sealed the deal! Now I continue to make him and my boys happy by making delicious meals and treats. I love having friends and family visit me in my kitchen because you never leave hungry or empty handed!
What inspired you to first start writing your blog?
We moved to North Carolina last summer. People were asking for recipes and I thought that it would be easiest to share them on a blog. I also wanted all of my recipes in one place. My hubby works a lot in the summer so I loved having something to do and keep me busy!
What kind of posts are your favorite to write?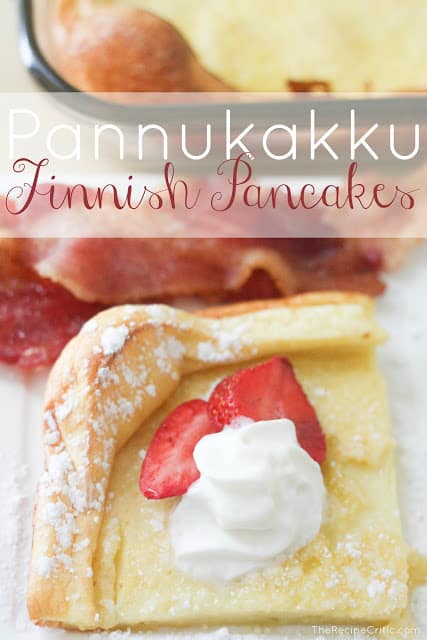 Pannukkau Finnish Pancakes
I love writing posts that really connect with my readers and are special to our family. It is a tradition in my hubby's family to make Finnish pancakes on their birthday. I made them this year for his over the hill 30th birthday. 🙂 These are one of our family favorites because it is like a pancake, french toast, and a crepe had a baby. All you need is to top it with some whipped cream and fresh fruit and you are good to go!

Where do most of your recipes come from?
A lot of my recipes are from family recipes, my recipe box, cookbooks, or I am always finding new ideas on the internet.

What was your first post? How has your blog changed since you started blogging?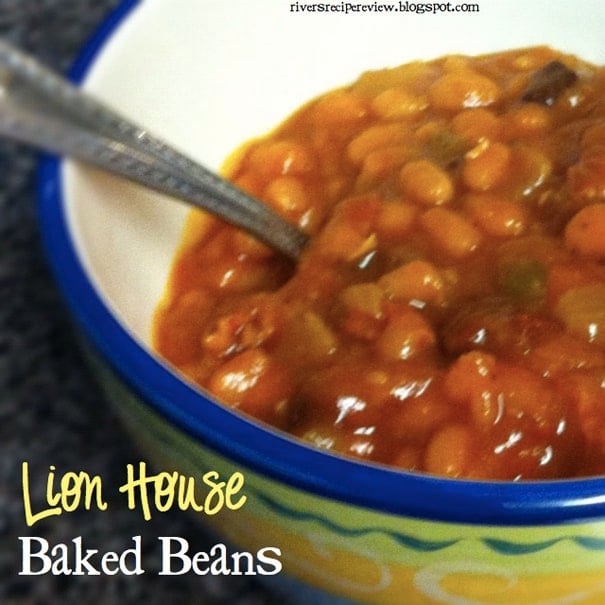 Lion House Baked Beans
Wow I am almost too embarrassed to post this! This Lion House baked beans is a family recipe that is absolutely amazing! I took this picture with my iPhone camera! My iPhone camera!! I just made all of the professional food bloggers out there cringe. I started my blog for fun not realizing how important good pictures are, and I left my professional camera back in Utah when I was in North Carolina. This is on my list to make soon to retake the picture. Can you even tell what it is in the picture? You are going to just have to trust me on this one that it is good! Don't judge me for the terrible pic! haha
What is your favorite kitchen tool/appliance?
In the event of an emergency evacuation of my house, I would grab my kids and my crockpot. I LOVE that thing! It is so nice being able to throw something into a crockpot on a busy day and have a delicious meal ready for your family. My kitchenaid mixer would come in at a close second!
What kind of food did you eat growing up? Do you cook the same kind of things today?
I grew up eating chicken fingers and fries. I ordered it where ever we would go and I especially hated salad! I was that kid. Kind of weird that I am a food blogger today. It wasn't until after I had my first child that I developed a love for all kinds of food and cooking. I wanted to eat to eat a more balanced diet and now I have grown to love salad!
What is the best thing you have ever eaten? The strangest?
The best thing that I have ever eaten was a macadamia crusted salmon on me and the hubby's honeymoon. The place where we ate was so amazing and right on the beach. I still crave that salmon and I am currently trying to recreate the recipe! I tried a bite of Octopus once and that did not go over well at all!!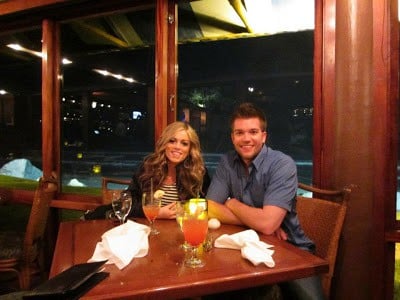 What is your favorite recipe that you have posted on your blog?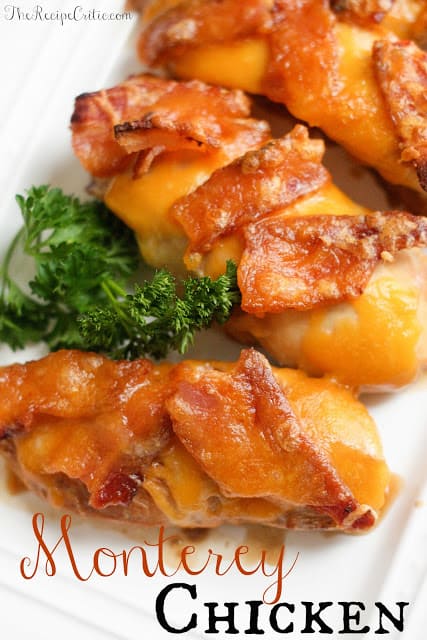 Monterey Chicken
This one is so tough for me! Every time I post a recipe I feel like it becomes my favorite. I would have to say my Monterey Chicken has been one of the best things that we all loved. I could make this once a week! Even after we were stuffed we still had to split the last one. It was amazing! I am currently trying a grilled version of this and I think it will turn out great!
My favorite treat on my blog is definitely eggnog cookies! If I could find eggnog year round, I would make these once a week. They are incredible. My hubby that doesn't even like eggnog said these are his favorite too!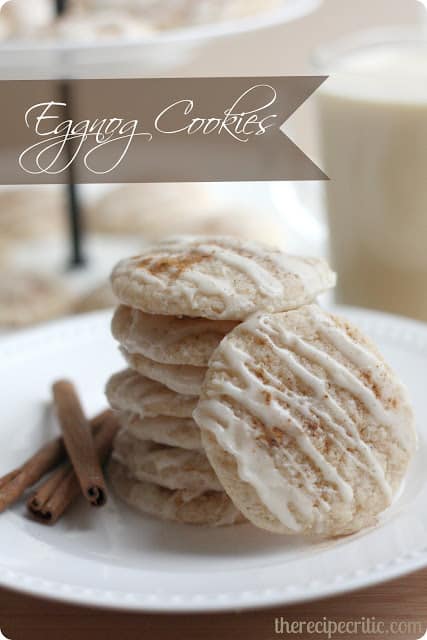 Eggnog Cookies
What is your favorite part about blogging?
My favorite part about blogging is definitely all of the blogger friends that I have met! Blogging is hard work and really is a full time job. It is nice to have others that you can relate to and share ideas with each other. I just got back from a road trip with one of my favorite bloggers and we had such a blast!
Will you show us a peek inside your kitchen? What is your favorite part?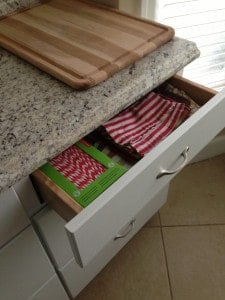 I just barely got a brand new kitchen inside my house. On one side of my kitchen it is completely designated to The Recipe Critic. I keep all of the props that I use above and below and I love that I have my own space in my kitchen! It makes preparing things and photographing things so much easier. I also have a big bay window which lets in a lot of natural light.
———————-
Thanks, Alyssa! I'm going to be dreaming about those Eggnog Cookies until winter now, and I'm so jealous that you have dedicated space in your kitchen for your blog!! If you want to see more from Alyssa, here is where you can find her: