We actually have 4 spotlights today, rolled into one! I'm happy to be featuring the sisters from Favorite Family Recipes in today's Blogger Ten. I can't remember when I was first introduced to their site – but I think it was when I heard about their cookbook on a local tv show. I love all of their family friendly meal ideas and their blog always leaves me hungry! I'm glad to be sharing them with you today!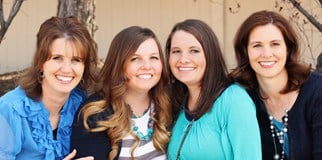 Favorite Family Recipes started out as a way for us sisters to swap our favorite recipes. Turns out, there were other people out there who wanted to get in on our recipes too! We are always happy to share our recipes whether they are recipes that have been passed down through our family or new recipes that we have created or tried. None of us are fancy, professional chefs by any stretch of the imagination. We just love tasty, home-cooked food that is easy to prepare and that will put smiles on our hungry families faces.
What inspired you to first start writing your blog?
We come from a family full of amazing cooks that love to share recipes. In the past, we would call each other to get recipes or send out emails but it was getting to be too time consuming and completely disorganized. By the time I went to college I had a binder full of random recipe scribblings and loose recipe cards… it was a disaster. I finally got up the courage to type up and print out all the recipes so they were legible and easy to find – but I quickly found out that the recipe sharing process is never-ending! Everyone is always coming up with new recipes or digging up old recipes! It was getting to be a headache trying to organize and categorize all the new recipes so we researched a different option… a blog. A blog provided a way we could post recipes as we tried them and if someone in the family wanted the recipe they could just quickly look it up online! Everything was all in one place, plus, the recipes were categorized, searchable, and printable. We love sharing our recipes with everyone but it is still truly an archive of our family's favorite recipes. We use it and keep it going today for the same reason as day one!
What kinds of posts are your favorite to write? What do your readers seem to like the most?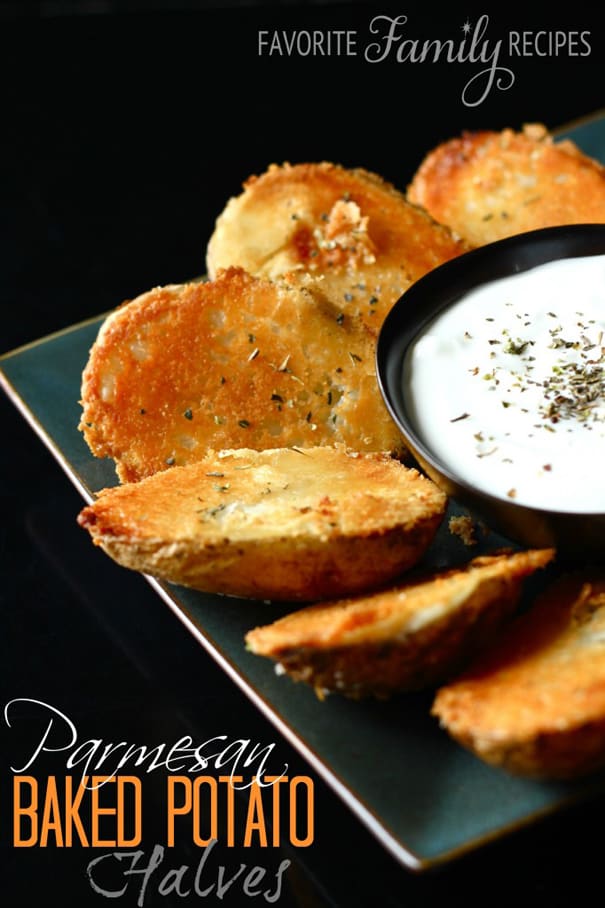 I love writing all kinds of posts. Probably the copycat ones are my favorite though. I LOVE it when I can crack the recipe code of a restaurant recipe! I get on the blog as fast as I can to share it with everyone because I just know there are people out there who are as excited as I am for a new copycat recipe! As it turns out, they are some of our most popular posts! Maybe our readers can sense how excited I get about them or something. Our readers have also enjoyed some of our most simple recipes.. recipes that we assumed everyone knew already! Our #1 recipe to date is the Parmesan Baked Potato Halves. It is such an easy recipe but everyone is going crazy over it! (Erica)
What is your favorite recipe posted on your blog?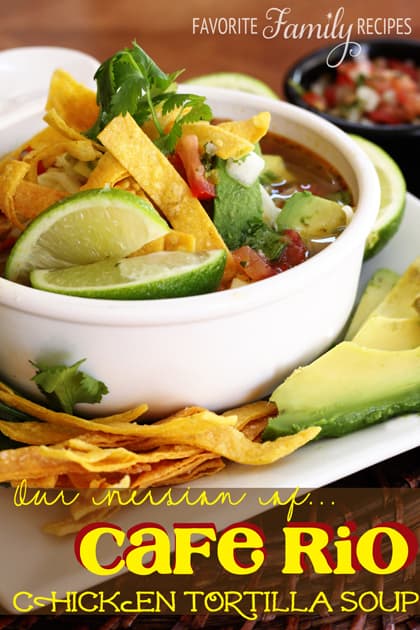 Erica: Café Rio Chicken Tortilla Soup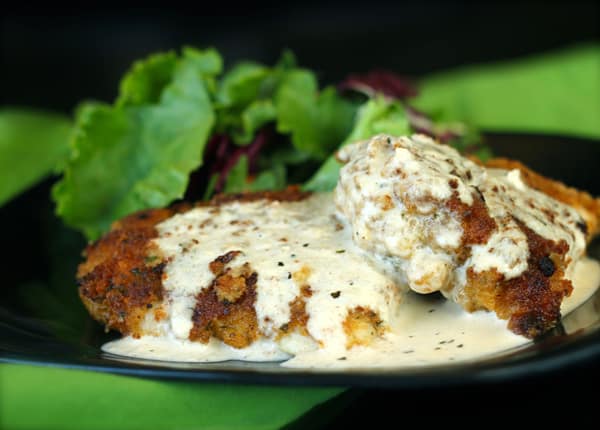 Emily: Chicken in Basil Cream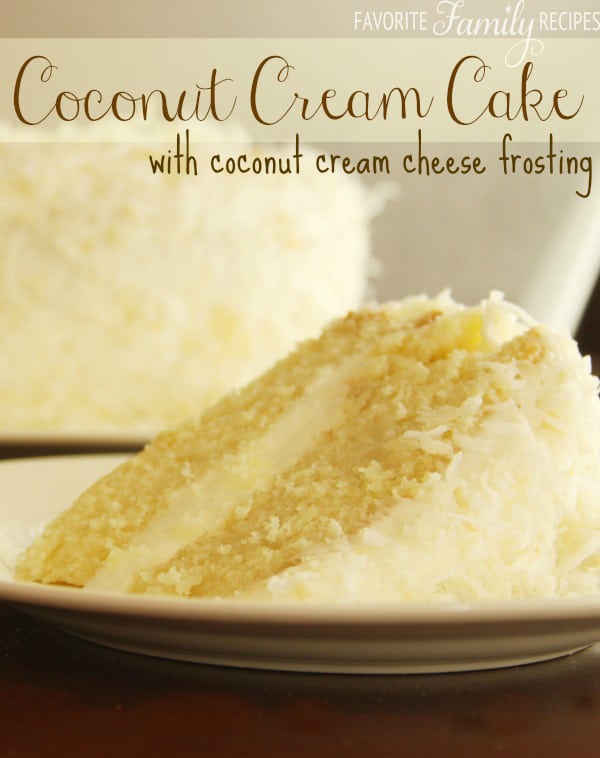 Elise: Coconut Cream Cake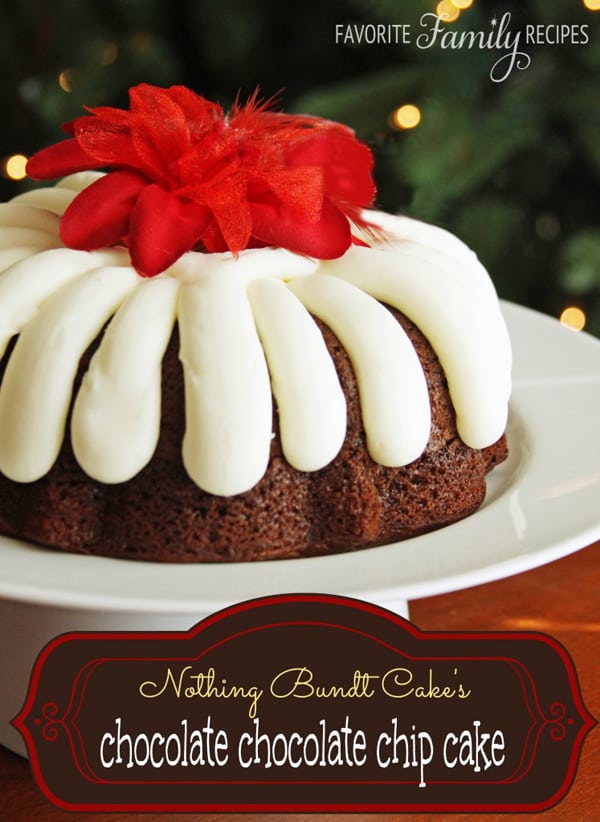 Echo: Nothing Bundt Chocolate Chocolate Chip Cake

What was your first post? How do you think your blog has changed since you first started blogging?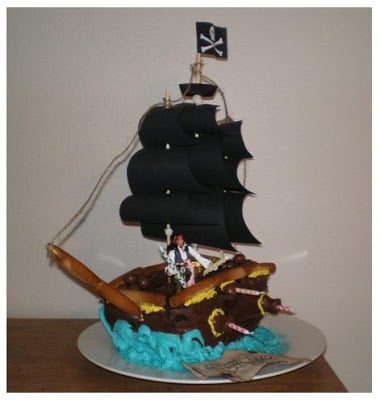 The first post was the "Pirate Ship Birthday Cake" I made it for my husband's birthday the first year we were married and wanted to show it to the family. Haha wow. I look at my picture and I pretty much did everything wrong photography-wise. I took it in artificial light, with a bad camera, at a bad angle and it was sitting on top of a bookcase. We have come a LONG way as far as photography goes. Everything has been trial and error and we have just kind of learned new tricks and tips along the way! As far as the food goes… even if the pictures weren't that good, the recipes themselves have ALWAYS been great!

If you could invite any 3 people to dinner – living or dead – who would you choose?
Can each of us pick one or two and make it a feast? Echo would choose C.S. Lewis, Elise would invite our grandma and grandpa Edwards (both have passed away), Emily would invite good family and friends (they are her favorite to be with anyway), and I (Erica) would choose Billy Joel… because we would probably want some good dinner music and we all had a crush on him at one point or another!
What kind of food did you eat growing up? Do you cook the same kinds of things today?
We very much had comfort food at its best. Meat & potatoes, casseroles, stir-fries, enchiladas… however, I think it is safe to say that ALL of our favorites was our Mom's Sunday dinners. Each week she would alternate between either a Sunday roast or turkey… ALWAYS with mashed potatoes and gravy (Our Mom makes THE best gravy ever), hot, fresh rolls and steamed vegetables. We were COMPLETELY spoiled when it came to Sunday dinners!
All of us have ventured out and gotten more creative with our cooking styles, but we all still love the traditional, home-style cooking. We have all broadened our palates and added new favorites to our rotations as but have still kept most of our old favorites in the mix!
What was the first dish you ever cooked?
Erica: Fettuccini alfredo
Emily: Spaghetti-Os!
Elise: Coffee Cake
Echo: Chicken Kiev
If you could travel anywhere in the world – just for the food – where would you go?
All of us have the same answer on this one…. and it is Italy! Hands down! I am pretty sure we need to do a family trip over there and just eat for an entire week.
What is the best thing you've ever eaten? The strangest?
Erica:
The best: Fish tacos in Oceanside, CA
The strangest: Raw octopus – totally grossed me out.
Emily:
The best: Eggs Benedict @ the Urban Farmer in Portland
The strangest: Beef tongue tacos – EW!
Elise:
The best: Steak & shrimp on the "barbie" in Australia
The strangest: Kangaroo jerky
Echo:
The best: Chinese Food in New York City
The strangest: Indian food, at first, but, now I love it!
What is your favorite part about blogging?
All of us agree—the best part about this blog is that it has been great way for us to all stay close and in contact. We have always been a close-knit family and having this blog has helped it to stay that way. It is hard to consistently stay in touch with siblings once everyone in the family is married and has their own families—but with all of us being involved in a business together it forces us to stay close and in touch! We are calling each other, talking, and getting together all the time… and we LOVE it! Even our brother has gotten involved and started doing video segments on outdoor cooking! It has been a fun family venture that we have all enjoyed.
——————-
Thank you ladies! I wonder if I could talk my sisters into starting a blog with me… If you want to see more from Favorite Family Recipes, here is where you can find them: