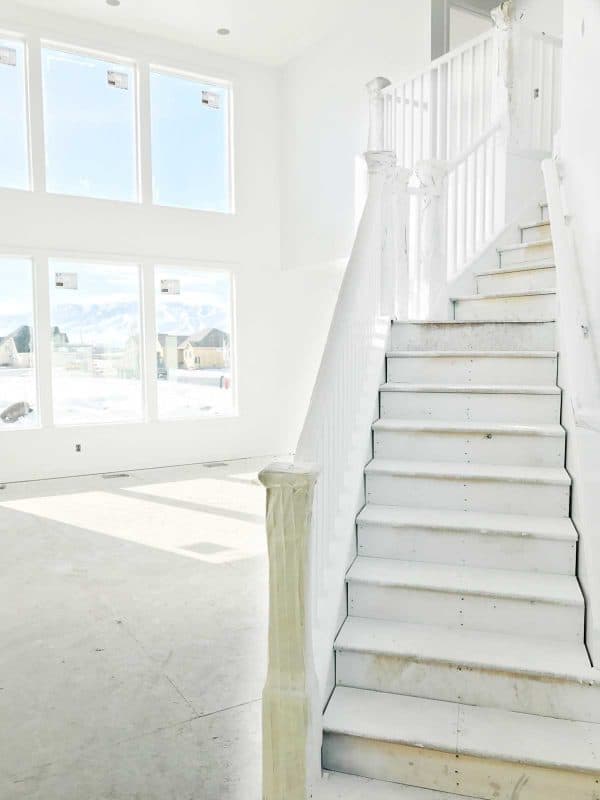 You guys – our house is starting to really look like a house!!
Things are really starting to get exciting now. Over the holidays, things seemed to slow down, but now drywall is up, trim is up, and it's painted.
I actually intended to write this post last week right after drywall went up. But then life happened, and I didn't get around to it. And then painting happened last week. I had been wanting to check it out all week, but every time we went by, the painters were inside and I didn't want to get in the way. We did try to go in once, but there were paint fumes everywhere, so we left. But on Saturday, we stopped by and it was beautiful. I snapped a couple of photos on my phone so you can see a little bit of what it is looking like.
We are going with all white walls, which I am so excited about. My husband is a little leery of all the white, but the house we are living in now is all brown, so I'm excited for the nice, bright white. I told him on Saturday that I won't be able to help but be happy in this house because of all the white and the brightness from the windows. Light and bright makes me happy. 🙂
The first photo with the stairs is a little deceiving because the staircase won't be all white. The handrails are actually covered because of the painting. The balusters are white, but the handrails and newels are stained a color called smoke, so it's a grey-hued stain. My island in the kitchen will be stained the same color, so I think it's going to look amazing!!
Now things will be moving along a lot faster, so it's really exciting to watch. In fact, tile is going in today, and the rest of the flooring will be following soon. We already have a closing date (middle of March). Which means I have less than 6 weeks until we move!
I didn't take a ton of pictures (either with the paint or when it was drywall) but there are a few I snapped with my phone below. I'll share another update soon – especially once the kitchen starts going in!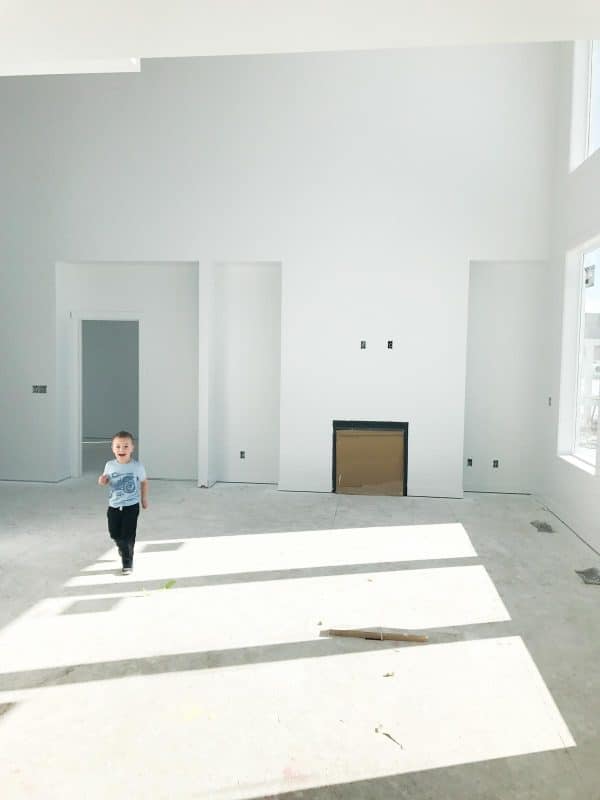 This is the view of the family room from the kitchen/dining. It's all one big open space.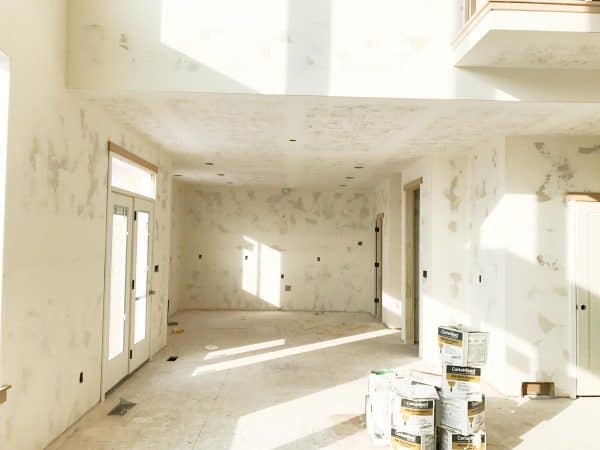 The opposite view – this was pre-paint.  This is the view from the family room into the kitchen.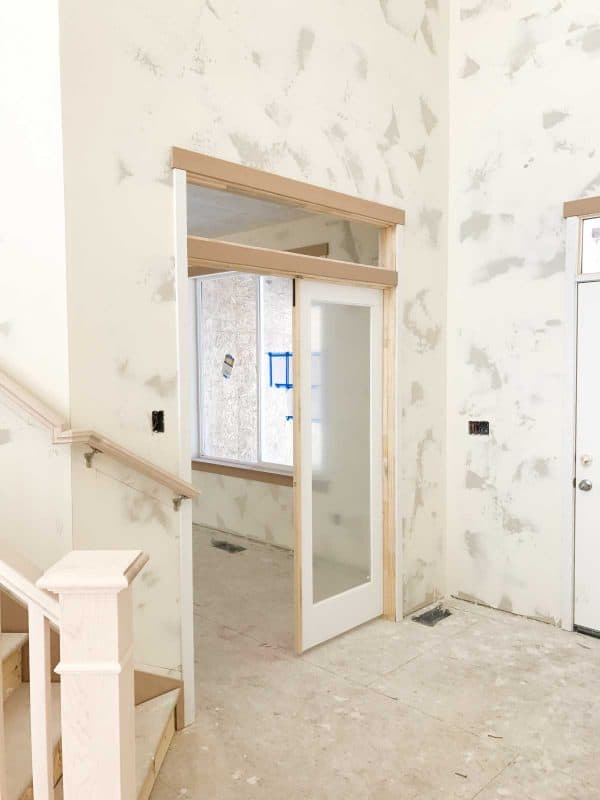 This is the entry as you come in the front door – my office is right to the right with the glass doors, and the staircase starts there and curves around.