Welcome to Taste and Tell Thursdays! Come link up your posts below!
It's day 4 of the 5 days of giveaways! Thanks so much, Carrian, for letting us celebrate your birthday week alongside you!!
There are 3 other awesome giveaways, you don't want to miss out! Day 1: Magimix Food Processor – Day 2: Vacation for 4 to Deer Valley – Day 3: Over $500 of Hamilton Beach Appliances
And today's giveaway is definitely one you don't want to miss out on. Especially since it's finally starting to warm up outside!! Check it out – a Master Forge 5-Burner Modular Outdoor Grill, worth $1200 – courtesy of Lowe's. Do you know how badly I'd love one of these babies in my backyard right now??
ENTER TO WIN A $1200 Grill!
To enter this giveaway just follow these steps:
1. Pin this post to pinterest
2. Follow each blogger on pinterest (each photo below links to each pinterest account for you)
3. Enter to win
Extra Entries
If you'd like to enter by pinning a recipe or post other than this one from each blogger or follow on Facebook the links are provided in each button on the Promo Simple.
Why This Grill Rocks
The Obvious
This grill is obviously one of the "hottest" grills on the block. It's sleek, and includes a gorgeous granite counter. Hey pretty baby…

A built in trash? Heck yes! I love that you can throw a little trash bag in the trash container hidden under the grill. No more back and forth inside the house to throw away hot dog wrappers, broken skewers etc.

5 Burners-5 Burn-ers. Did you catch that? That means a whole lot more grilling in a lot less time. Woohoo!!

Electric Ignitor
Getting All James Bond
What you may not know, but what I consider to be my favorite parts about this grill…
Infrared Rotisserie Burner-You heard right, this grill is about to change your life forever. You have a build in infrared rotisserie located at the back of the grill. Oh my gosh, I'm starving already.

Built-in halogen lights and LED control panel lights

A warming rack so you can constantly be adding more to the grill

Natural Gas Conversion!!
And now to the link up. First up, a few posts from last week that caught my eye!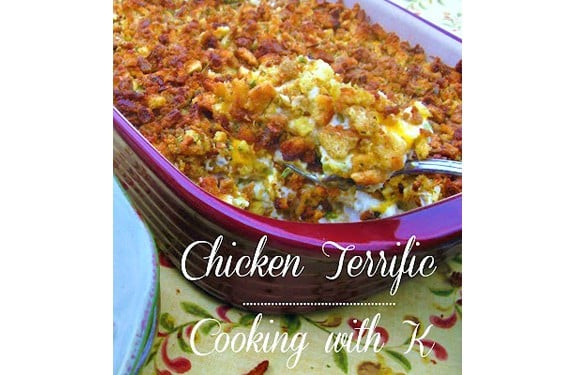 Chicken Terrific from Cooking with K – the most clicked recipe from last week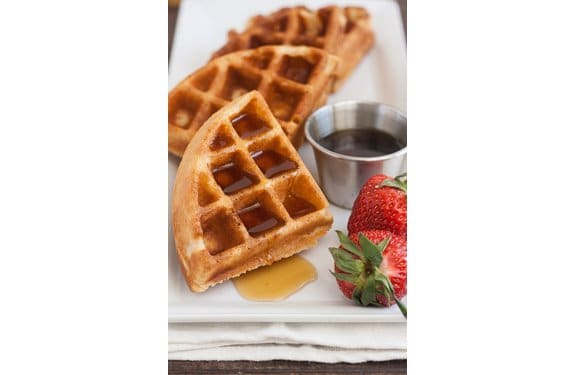 100% Whole Wheat Waffles from Tracey's Culinary Adventures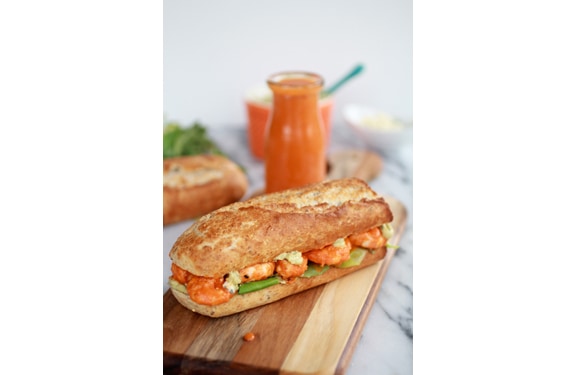 Grilled Buffalo Shrimp Sandwiches with Spicy Avocado Ranch from Half Baked Harvest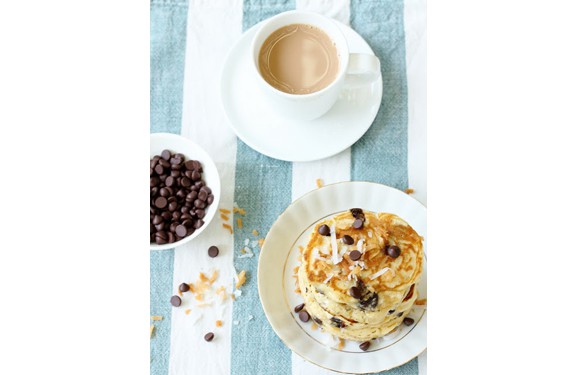 Chocolate Chip Coconut Pancakes from Beela Bakes

The rules for the link up are simple:
1 – you can link up to any recipe
2 – link must be to a blog post – no etsy stores or advertisements
3 – please add a link in your post back to this post
4 – you can link up as many times as you want – go crazy!
Don't forget to click over on some of the other links so that we can all enjoy each other's creations!!
And I'd love to have you follow me via Facebook, Twitter, Pinterest, or Google+. And don't forget to subscribe to my weekly newsletter!