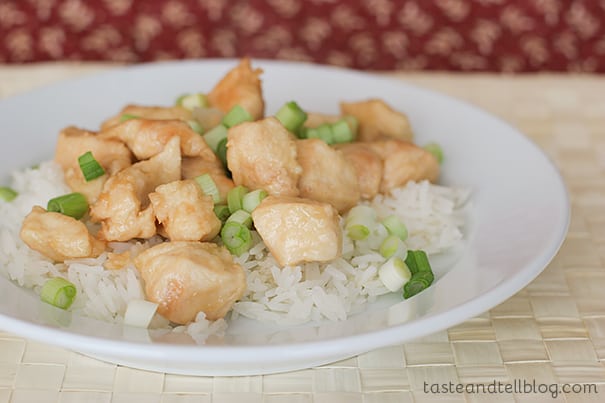 There are 2 kinds of food bloggers in my mind. The first kind – and most food blogs fall into this category – are the bloggers that only blog about the good recipes. And really, I can totally understand this, because most of us spend quite a bit of time photographing and then writing about the food. Plus really, most of us read food blogs to get good ideas of what to make or to be inspired. But then there is the second group – those who blog about food – good and bad. And this is the group I fall into.
Some of you may ask why I choose to blog about even the recipes that aren't so good. Well, for a couple of different reasons! The first, and by far the biggest, is that I cook mainly out of cookbooks and magazines. And I know many of you have these same cookbooks and magazines. If I try something and I'm not that impressed, I may as well tell all of you about it, so that if you have that same book or magazine, you won't make the same mistakes I did. I mentioned earlier this week that I used to be an avid user of allrecipes. One of the biggest reasons I love that website is because if I find a recipe on there that sounds good to me, I can read about what worked and what didn't work for other people. I'm not stuck blindly trying a recipe, hoping that it is a good one.
I do have to admit, though, that I'm probably not the pickyest of eaters, so most recipes go fairly well. But I do feel it's my duty to warn you of a bad or so-so recipe. This recipe falls into the so-so category. It was really quite bland. It was supposed to have sesame seeds sprinkled on top, and I realized after I started making this that I was out of sesame seeds, but I don't think the sesame seeds could have really saved this. It's a shame, because I had such high hopes for this, but it just did not impress me. I'm including the recipe – not because I think you should try it, but maybe one of you more creative cooks can spruce it up and turn it into something delicious!
What kind of blogger are you? Do you tell only the good, or do you post both good and bad?
Sweet Sesame Chicken
from Southern Living Annual Recipes 2007
Serves 4
1 cup uncooked rice
2 tablespoons sesame seeds
2 pounds skinned and boned chicken breasts
2 tablespoons cornstarch
1 tablespoon olive oil
1/2 cup pineapple juice
1/4 cup honey
3 tablespoons soy sauce
2 tablespoons grated fresh ginger
2 green onions, chopped
Prepare rice according to package directions; keep warm.
Place a large skillet over medium-high heat until hot; add 2 Tbsp. sesame seeds, and cook, stirring constantly, 3 to 4 minutes or until seeds are toasted. Remove seeds from skillet.
Cut chicken into 1-inch pieces. Combine chicken and cornstarch, tossing to coat.
Heat 1 Tbsp. olive oil in skillet over medium-high heat. Cook chicken pieces about 5 minutes on each side or until done. Reduce heat to medium, and stir in 1/2 cup pineapple juice and next 3 ingredients. Bring to a boil, and cook, stirring occasionally, 1 minute or until thickened. Remove skillet from heat.
Remove chicken mixture to serving platter. Sprinkle with toasted sesame seeds and chopped green onions. Serve with warm rice.