It's hot outside! Cool down with this Yoplait® Frozen Yogurt Parfait – perfect for strawberry lovers!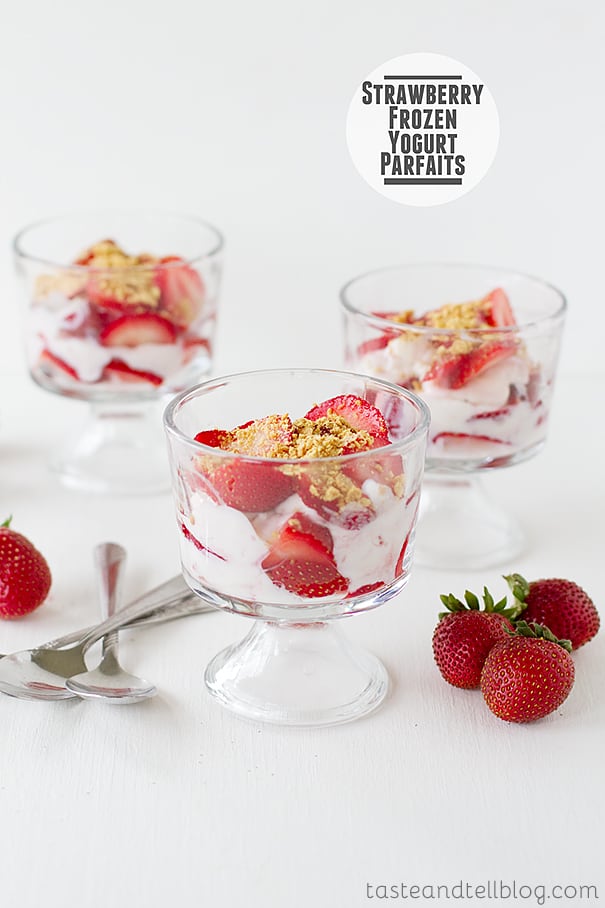 This post is sponsored by Yoplait®
This is a funny time of year. School has started for many, or is getting ready to start for others. The days are getting shorter – slowly, yet surely. And the talk of fall is on the lips of many.
And maybe it's because I'm not a winter person, (although I do love fall), but whenever someone starts talking about fall and soup and pumpkin this time of year, well, I want to cover their mouth and tell them to stop. Because it's still summer. It's still 100F outside. And I don't want to rush into the cold weather.
So while some people are breaking out the soup pans and hot cocoa mugs, I'm still eating ice cream. Or frozen yogurt. And I'm not ready to give that up quite yet.
It really doesn't get much easier than this quick frozen dessert. It's a great way to change up that frozen craving using Yoplait's delicious frozen yogurt, or they are super easy to put together and keep stashed in the freezer for when the heat is really hitting hard. And I don't know about you, but the berries here have still been super sweet and juicy, so I can't stop buying them. But feel free to substitute in your favorite berry here. The graham cracker topping gives a little texture and gives you a hint of an impression of cheesecake, while not as heavy of a dessert.
What are you doing to hold onto summer?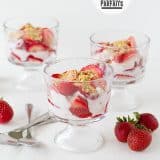 Strawberry Frozen Yogurt Parfaits
---
Prep Time: 15 minutes
Total Time: 15 minutes
Yield: 4 servings 1x
Description
It's hot outside! Cool down with this Yoplait® Frozen Yogurt parfait – perfect for strawberry lovers!
---
Scale
Ingredients
1 pint Yoplait Original Frozen Yogurt Strawberry
2 cups sliced strawberries
1 graham cracker
---
Instructions
Let the frozen yogurt sit out until slightly softened.
Put a layer of strawberries on the bottom of 4 parfait glasses. Add about 1/4 cup of Yoplait
Strawberry Original Frozen Yogurt on top of the strawberries and smooth as much as possible.
Add another layer of strawberries, then another 1/4 cup of yogurt. Top with crumbled graham cracker. Serve immediately, or freeze until ready to serve.
Other favorite frozen treats: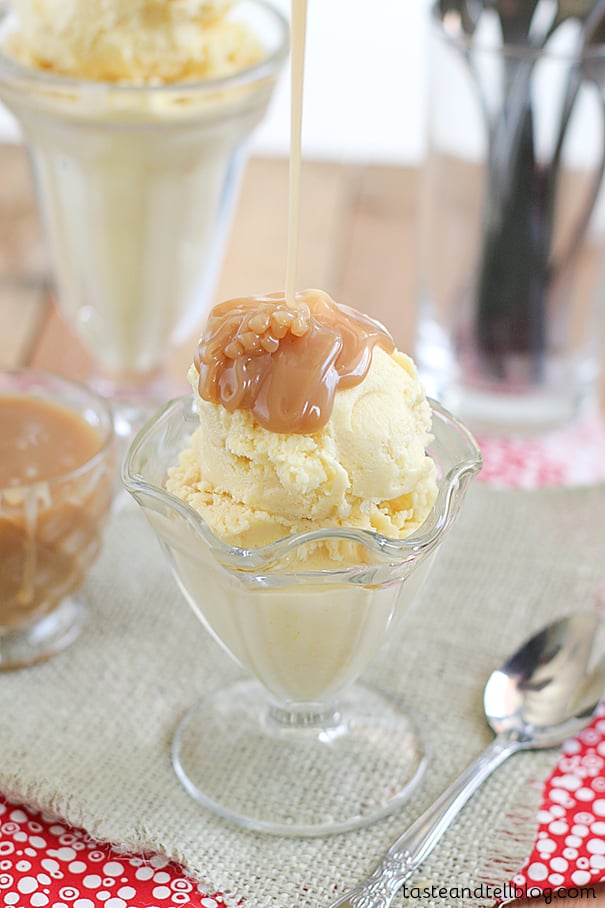 Sweet Corn Ice Cream with Salted Caramel Sauce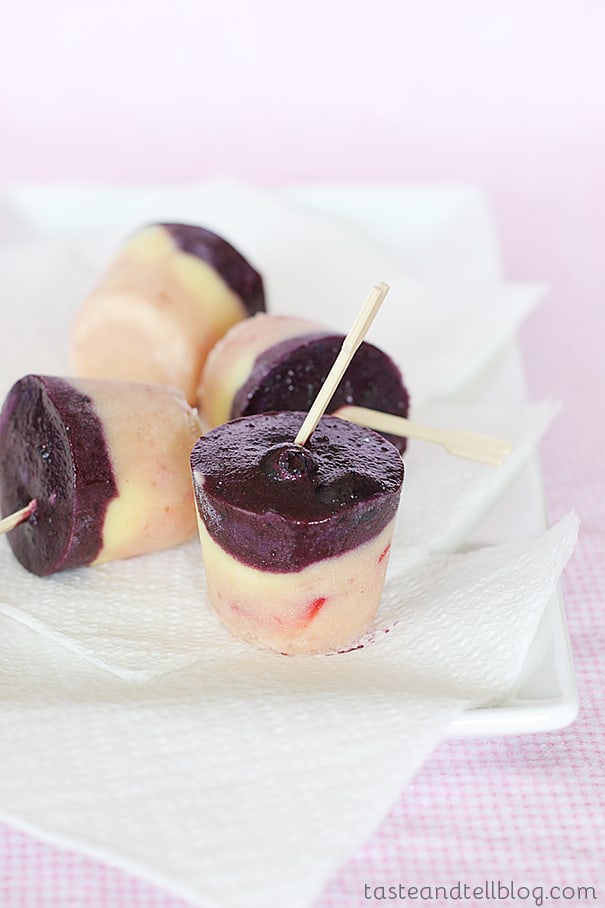 Strawberry Blueberry Pudding Pops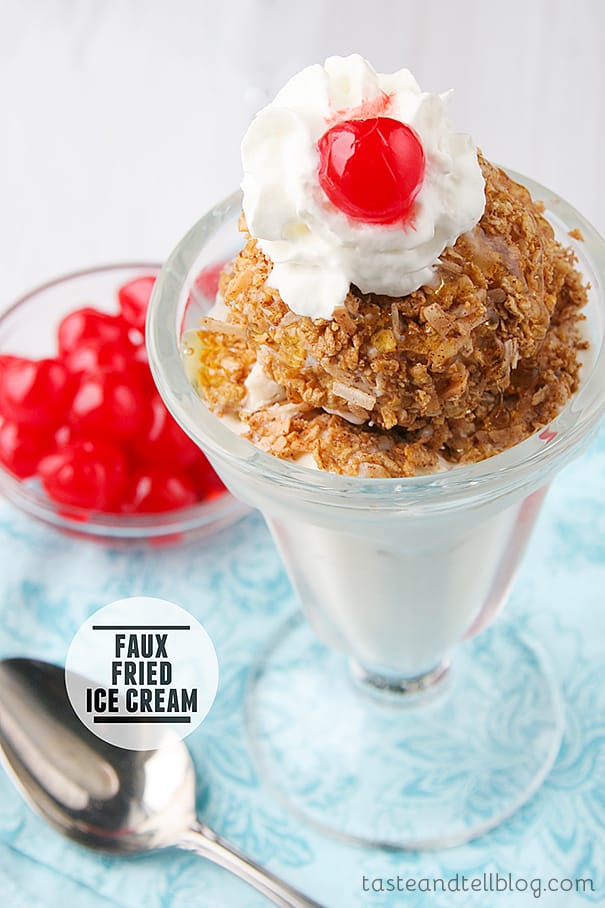 Around the Web:
Toasted Coconut Chocolate Chip Ice Cream from Tracey's Culinary Adventures
Peaches and Cream Popsicles from Tutti Dolci
Frozen Biscoff Pie from Crazy for Crust