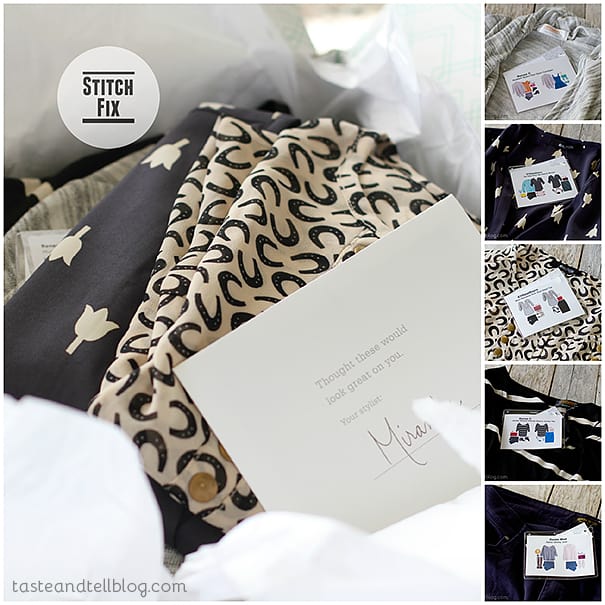 Several months ago, I posted here about Stitch Fix. (What is Stitch Fix? Check out my first post for details, but think of it like this – clothes, picked out for you by a personal stylist and then mailed to you. You get to keep what you want and send back what you don't. Easy peasy!)
Well, I'm the queen of falling in love with something and then not really sticking with it or following up on it. Sad, but true. But here I am, months later, and I'm here to report that I'm still loving Stitch Fix!! So I thought I'd pop back in and talk about them again. And share my latest fix with you, so if you aren't already a subscriber, you can get a glimpse of what a fix looks like.
There are a few reasons why I love Stitch Fix:
1 – I've been out shopping with all 3 kids a total of 2 times. Both times I swore I would never do it again and that I would wear old, ratty clothes until my kids are 12 and I can go shopping by myself. Yeah, I'm that lady with the kids that are crawling through the racks and playing hide and seek. So shopping for me right now is basically a no-go.
2 – The Stitch Fix stylists really have been great at choosing which pieces to send me. I have loved multiple things from most of my boxes. There was only one that was a complete strike out – every top was sleeveless, and I don't do sleeveless. But after specifying that when I checked out, I have never been sent another sleeveless top. They really do listen to what you like and what you don't like!
3 – It's forced me to step out of my comfort zone. Many of these pieces I would have never given a second thought to if I would have seen them at the store – thinking they weren't going to look good on me, or they weren't something that I would wear. Well, when you have them in your hands and have the time to try them on (especially with things from your closet to match them up with), it makes the biggest difference.
Want to see what was in my latest fix?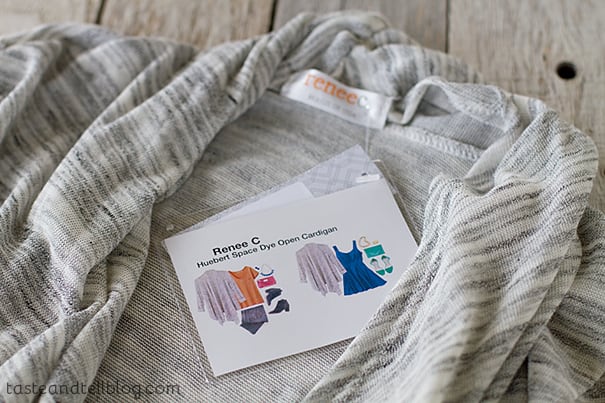 Huebert Space Dye Open Cardigan by Renee C – I went back and forth on this one forever. I am a cardigan lover. I could live in them – especially ones that are a little bit longer like this one. I loved the colors – I could see it going with so many things. The biggest drawback, though, was that the bottom was quite full, and I kept thinking that it wasn't very flattering. After going back and forth, I realized that it wasn't worth it if I didn't love it 100%. So close, though!!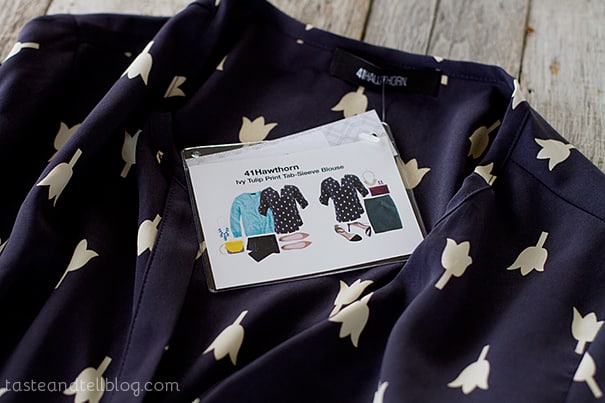 Ivy Tulip Print Blouse by 41Hawthorn – loved this! The biggest issue with this one is that I have already seen one or two other people with this top. And it's not like the world is going to end if 2 people have the same shirt, but since it's such a recognizable print, I felt like I should pass. It was a little bit tight across the shoulders as well, but I really did like it!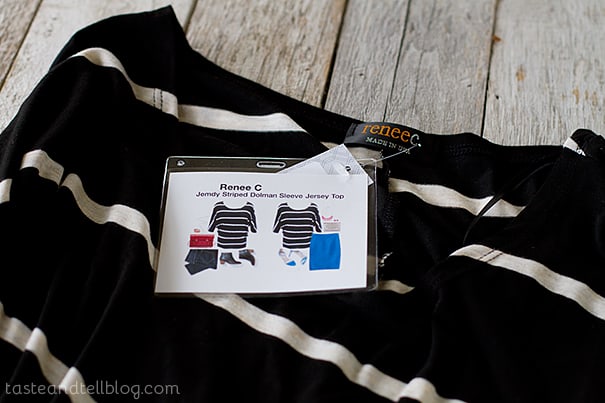 Jemdy Striped Dolman Sleeve Jersey Top by Renee C – this is one of those pieces that I would have never tried on in the store. Just looking at it, I thought it would be extremely unflattering on my body type. But since I had it, I had to try it on, right? And I'm so glad I did, because I loved it!! I didn't have to think twice – this one I kept.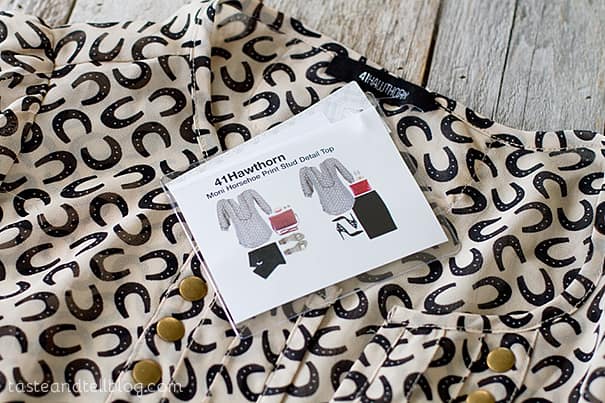 Moni Horseshoe Print Stud Detail Top by 41Hawthorn – I have to admit – when I first saw this, I almost laughed. Totally not my style, and not something I would have probably looked at in the store. But guess what – it kind of grew on me. Not enough that I wanted to keep it, but enough that I didn't hate it. I actually really liked the fit, and if it was a different print, I might have kept it.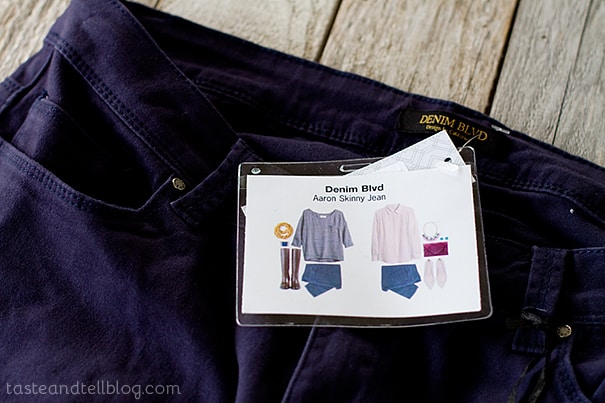 Aaron Skinny Jean by Denim Blvd – So, I'm super picky when it comes to jeans. I have a really hard time finding ones that I like. I loved the style of these, and I don't have any in this color, but the fit was just off for me. This is the first time they have sent me pants, but I already know it will be difficult for them to get a pair of pants right.
I think it was a great fix! I only kept one item, which is ok with me. I'm a work at home mom, and let's face it – most of these clothes get reserved for those rare girls nights out or date nights. So if only one item works out each month, that's about perfect for me. All of the items in my box ranged from $48 – $68.
If you are interested in trying Stitch Fix, you can sign up here. It's a pretty painless process. And it's so excited to get a box full of clothes that you didn't choose out – it's all a surprise! So yes – Stitch Fix – I'm still loving it!
**This post is not sponsored, but it does contain affiliate links.**