I have come to the end of my posts about my cruise to the Eastern Caribbean with Princess Cruises. What a trip it was!!
Today, I'll be sharing about 2 of the ports we stopped in – St. Thomas and St. Maarten. I didn't take my camera to either location, so all I have are photos from on the ship, and from my iPhone. But unfortunately, my phone was in a waterproof case (which I thought was a great idea at first) but so many of them ended up with a blurry section down the middle (from the case.) Note to self – next time, buy a waterproof camera before going on a cruise…
At least I have the memories, right? 😉
I already talked about our stop at Princess Cays, and today, I'm going to share a few photos from our stops in St. Thomas and St. Maarten. It was a Caribbean dream!!

St. Thomas
In St. Thomas, we booked an excursion for the BOSS underwater scooters. I have to admit – I was pretty excited. We didn't have a lot of time before or after the excursion, so we just got off the ship a little bit early and walked around the shops that were right off the port. They are definitely all tourist shops, and I'm sure you could get more authentic merchandise further away from the port, but it was a great place to shop for souvenirs.
Booking your excursion through the ship makes things so easy.  The tickets said where to meet (which was right by where you got off of the ship), and there was someone there waiting with a sign.  Once everyone was there, we headed down to the boat we would be taking out to sea.
We took the boat out to a cove where we got a quick lesson on using the underwater scooters.  It was pretty easy, and the people running the tour were not only helpful, but very entertaining.
You only had about 20 actual minutes on the scooters – which I wish there was more time – but it was pretty cool.  They have one diver that goes down with food to attract the fish to make sure you get to see a lot of fish while you are down.  They took people down in groups of 3, so when you weren't on the scooter, they had snorkeling equipment that you could use.  This was definitely the best snorkeling we had on the cruise!  I would definitely recommend this excursion.  Both my husband and I thought it was a lot of fun!  One note for this excursion, though – don't take anything you don't want to get wet.  Everything pretty much got soaked, and while I missed my camera, I'm very glad that I didn't have it with me.
The little that we saw of St. Thomas was breathtakingly beautiful, and the water was so blue and gorgeous.  This is definitely a place I'd like to go back to one day!
St. Maarten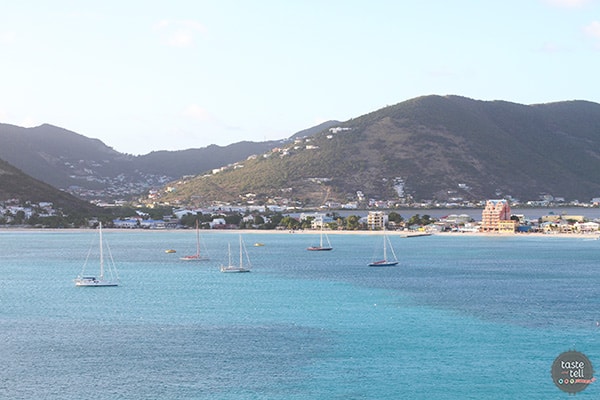 The next day, we stopped in St. Maarten.  It was an overcast day, and our excursion wasn't until the afternoon, so we spent the morning being lazy and relaxing.
St. Maarten is an interesting island – one half is French, and one half is Dutch.  For our excursion, we took a cruise on a high-speed power raft that took us around the island.  The captain of the boat was very entertaining, and he knew so much about the island.  He would stop every now and again and tell us about the different parts of the island, about the history and the people.  So not only was it fun, but it was educational, as well.
We had 2 stops during the boat ride – one to snorkel and one stop at a beach.  The snorkeling wasn't all that great because of the weather.  But before we even started the excursion, they warned us that there probably wouldn't be a lot of fish (and that we could cancel if we wanted to).  Then we continued around the island, where the captain pointed out the houses of many celebrities, including Janet Jackson, Oprah, Denzel Washington and more.  (Who knew so many celebrities had houses on this small island?)
A stop at the beach was next, which was nice.  The beach was gorgeous, and we spent the time relaxing and looking for shells for our kids.
One of the other "famous" spots on St. Maarten is the airport.  Since the island is small, the runway is very short.  So when planes come in, they have to come in very low, close to the beach.  And when the planes take off, they have to rev their engines for several seconds, creating winds up to 100mph.  We did sit in the boat and wait to watch a few planes come in and a plane take off.  It would have been fun to see from the beach when you are really close to the planes, but it was still a pretty cool experience!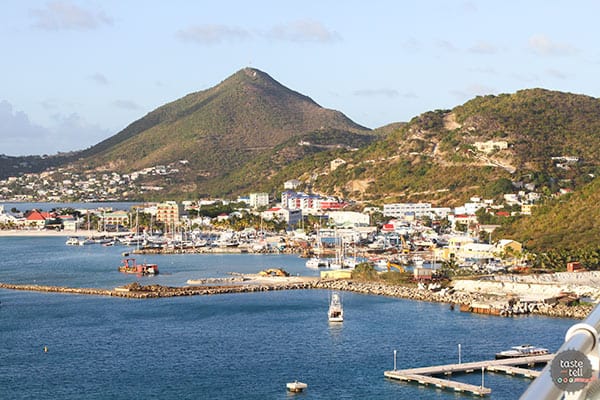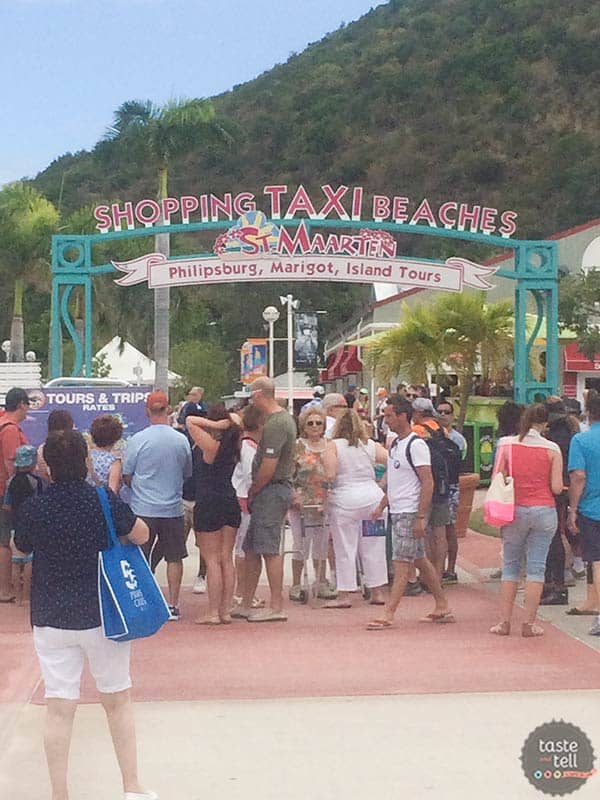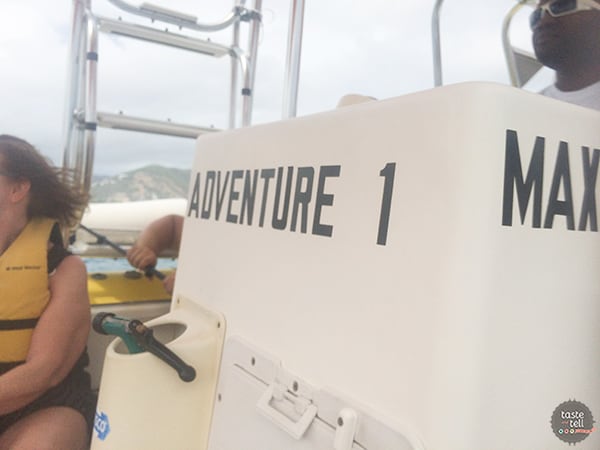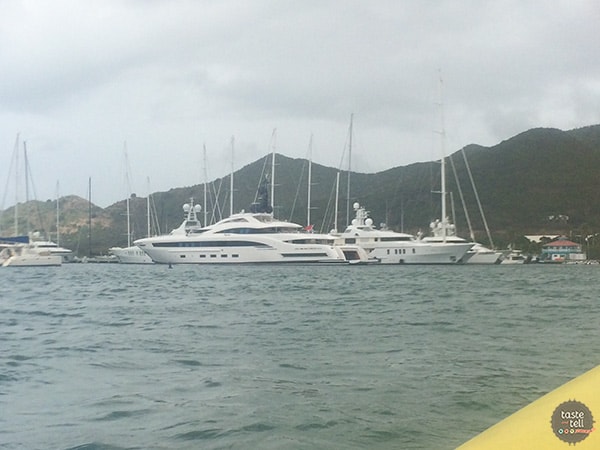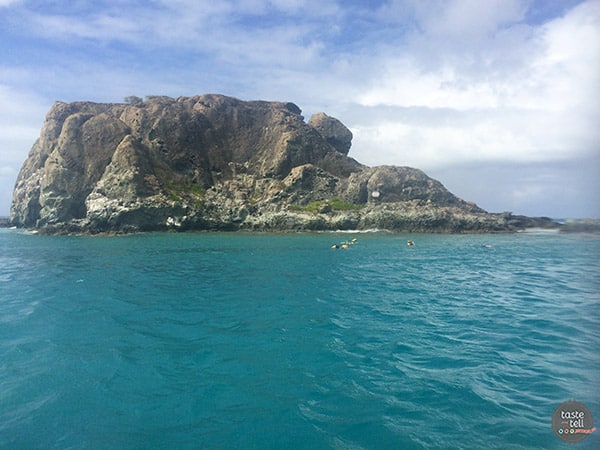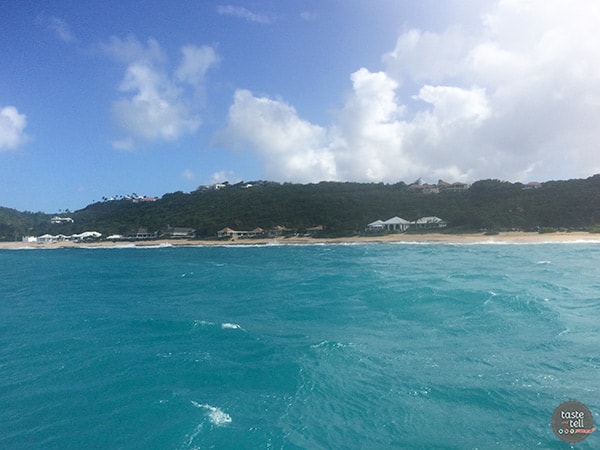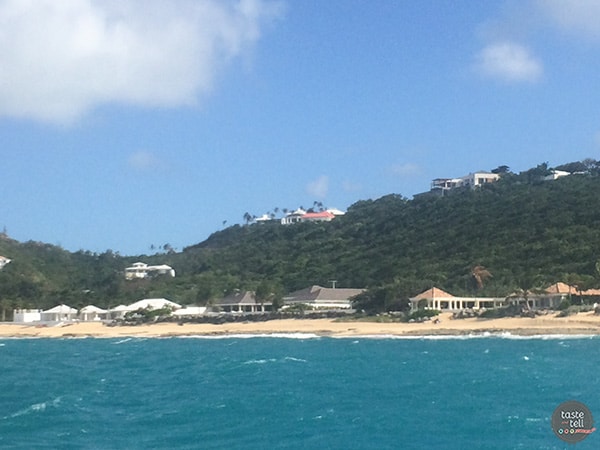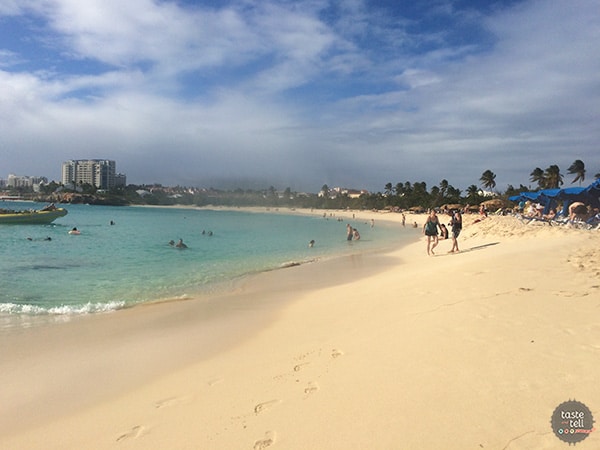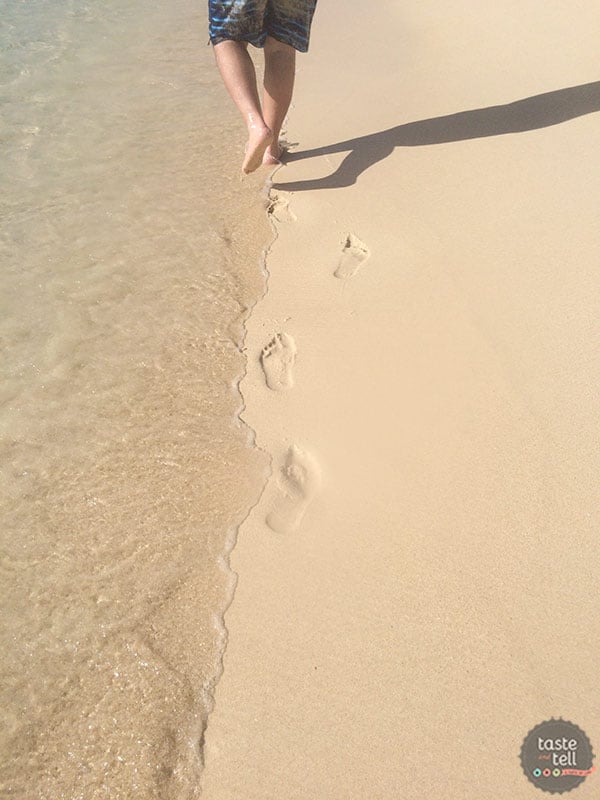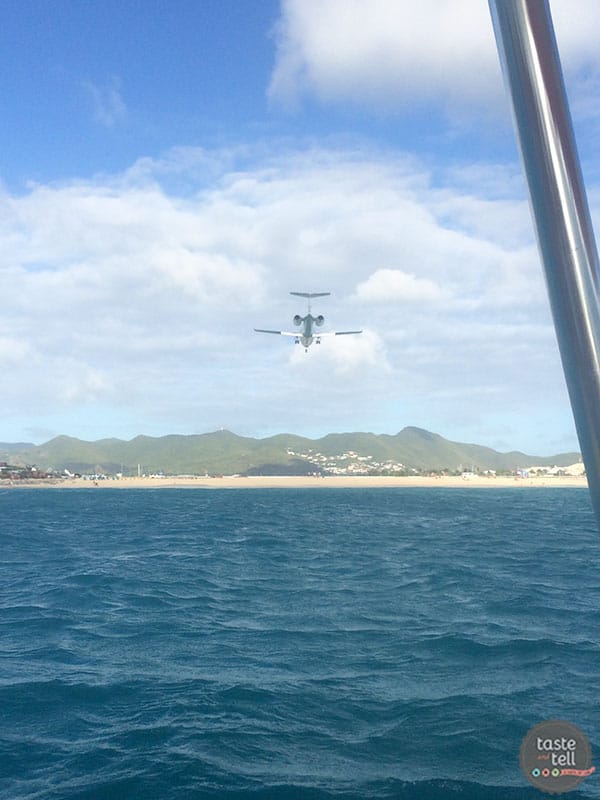 I do have to say that while I really did love both of the excursions we took, it would have been nice to just get out and explore on our own, too.  I have decided that we need a vacation to both of these islands, to give us time to really check things out. Both islands were beautiful, and I don't think I could even choose a favorite.  On the next cruise we take, though, I think it would be fun to book an excursion in one location, and then just get out and explore in the other location.
I really hope that there will be another cruise, or another vacation to these islands soon.  They really were a tropical paradise!
Follow Taste and Tell's board Taste and Tell – Travel on Pinterest.


This post has been sponsored by Princess Cruises. I'm so glad to be able to work with companies and organizations that I truly believe in. Thank you for supporting them, too.