You all know that I am all about the easy, fast meals. Well, so is today's Blogger Ten spotlight! Lisa – the blogger behind Snappy Gourmet – is all about creating recipes that will be done in a snap. And not only does she have some great dinner ideas like Caribbean Oven Fried Chicken, but she has all sorts of great sweet treats, too, like her Chunky S'mores Dipped Cupcakes. I'm so happy to have her here today!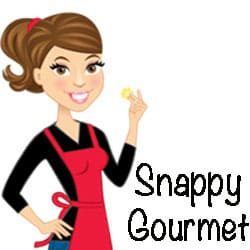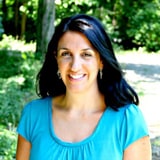 I'm a Midwest girl, living in New England. I grew up in Michigan but my family, two kids and my husband, have now been settled in Connecticut for about 4 years. I have a MBA in finance, and left the corporate world when my kids were born. I love cooking, creating recipes, swimming, and anything with chocolate! My site, Snappy Gourmet, is all about "fun food that's a snap to make" from healthy to decadent recipes, and everything in between!
What inspired you to first start writing your blog?
I wanted to start a food blog for years, but the timing never seemed right. We were moving a lot, I was working, and then we had kids! So starting a blog was always on the back burner. When we settled in Connecticut a few years ago and I was home with the kids, I knew I couldn't wait any longer. I was getting a lot of requests and questions about recipes, so I thought putting some of my recipes on the internet would be an easy solution and not to mention a fulfilling experience.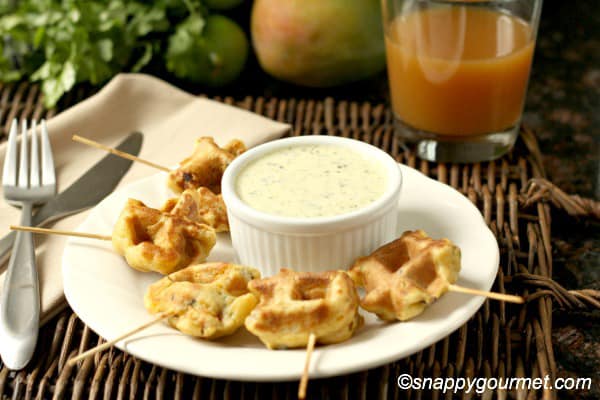 Caribbean Shrimp Stuffed Waffle Pops & Mango Cilantro Dip

What kinds of posts are your favorite to write? What do your readers seem to like the most?
My favorite recipes to post are desserts. Although I try to post some healthy recipes too! I love coming up with fun cookies, cupcakes, and even dessert cocktails! My readers love my desserts but they also seem to enjoy my cocktails and appetizers. I guess everyone loves party food!
Where do most of your recipes come from?
I get my inspiration from a wide variety of sources. Most of my recipes are original creations. As crazy as this sounds, I get a lot of my ideas for my recipes in the middle of the night!

What is your favorite recipe posted on your blog?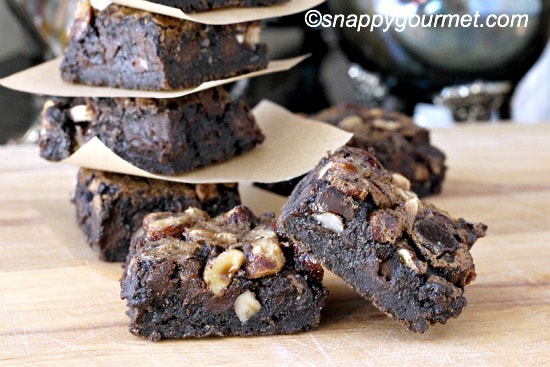 Dark Chocolate Hazelnut Pie Bars
My favorite seems to change daily, but right now I'm craving my Dark Chocolate Hazelnut Pie Bars! They're like a cross between a cookie and a pie not to mention they are decadent and delicious!
What is your favorite kitchen tool/appliance?
My favorite kitchen tool is my food processor! I have had the same one for probably 15 years and use it all the time!

What is your most used cookbook?
My most used cookbook is the Better Homes and Gardens Cookbook. It was one of my first cookbooks and a great reference book and resource. I just bought my daughter the latest version for her first cookbook as well.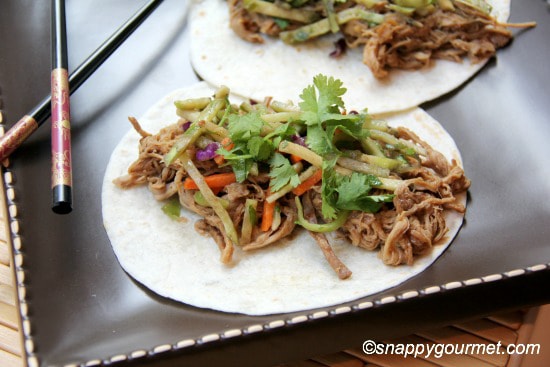 General Tso's Slow Cooked Pork Tacos with Orange Broccoli Slaw
What would you eat as your last supper?
Chicken wings, cheeseburger, fries, and a huge hot fudge sundae! I guess I have a weakness for greasy American food!
When you really want to cheat, what do you eat?
Ice cream and lots of it! Topped with hot fudge, nuts, and whipped cream! I have a huge weakness for ice cream!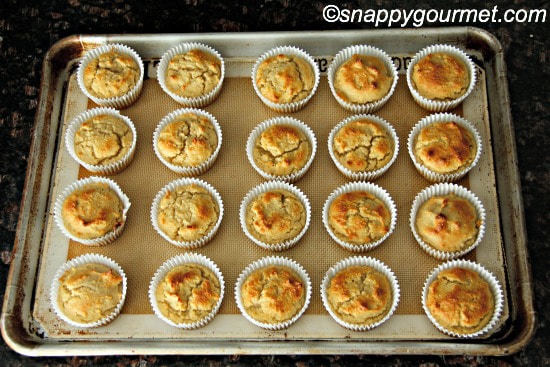 Easy Almond Flour Muffins
Take us through a typical day of eating in your house.
For breakfast, I generally have an almond flour muffin with fresh fruit on top such as strawberries or scrambled eggs. For lunch I have a spinach salad or soup. I love making big batches of muffins and soup for quick meals! For an afternoon snack, I generally make a fruit smoothie or a low sugar chocolate banana smoothie. Dinner varies a lot. It generally depends on what recipes I've been working on that day.
What is your favorite part about blogging?
My favorite part about blogging has been getting to know other bloggers who also have a love of food. I also love getting to know my readers. They have truly been an inspiration to me!
————–
Thank you, Lisa! I want to come along for that last supper – you made me hungry!! If you want to see more from Lisa, here is where you can find her: